Enjoy high-speed WiFi on most of our flights
Flying with us means you can stay connected in the skies, if you want to.
Gate-to-gate WiFi gives you access to our WiFi network as soon as you step on board one of our WiFi equipped aircraft.
We've upgraded to high-speed inflight WiFi!
We know that all travellers' needs are different, so if you're after something a little speedier than our free option, you can upgrade to high-speed WiFi with which you can stream your new favourite series or get ahead with your work.
How to get online
Put your device into flight mode and enable WiFi
Connect to the network "Norwegian Internet Access"
Open your browser and the portal should load automatically. If not, simply search: norwegianwifi.com (737-800)
Choose your preferred package, enter your details and you're ready to go
737-8
SURF – option gratuite qui vous permet de surfer sur internet, de consulter/envoyer e-mails et SMS.
SOCIAL+SURF – option payante qui vous offre une navigation plus rapide ainsi qu'un accès à vos e-ails et à tous les réseaux sociaux.
STREAM+SURF – notre option WiFi premium qui vous offre une navigation plus rapide, un accès à vos e-mails et aux réseaux sociaux ainsi qu'à des plateformes de streaming de séries, de films et de musique à travers des services tels que Netflix, YouTube et Spotify, entre autres.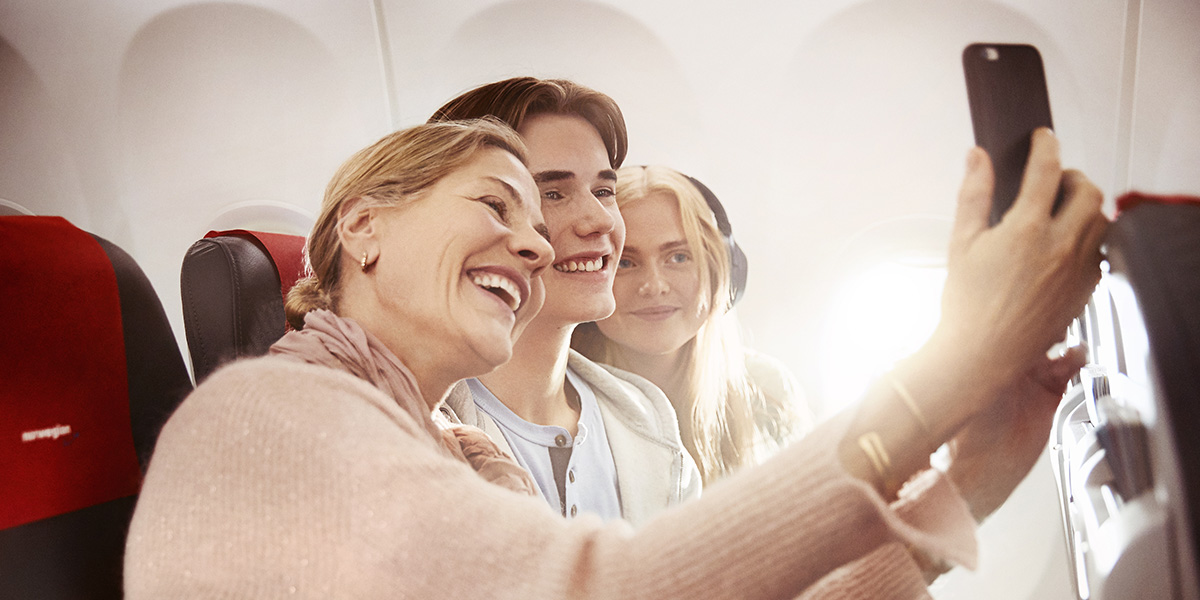 Some areas and countries do not permit WiFi transmissions and the system automatically discontinues the service over such areas. If so, WiFi will be available again when we have passed these zones.
Our Boeing 737 MAX 8 does not have WiFi equipment installed yet, and therefore WiFi is not currently available on this aircraft.