Whether you are planning a city break, an active holiday or a relaxing beach or family holiday, Greece has something to offer everyone. With its location on the Mediterranean Sea, Greece and the Greek islands are a sure holiday hit for you who want to enjoy architecture, crystal clear water, green olive groves and ingenious gastronomy.
Why visit Greece
Explore Greece's rich cultural history through its archaeological treasures and ancient ruins. Built in the 5th century BC, the Acropolis of Athens is one of the most complete ancient Greek monuments that stands today. Around 60 percent of Greece's cultivated land is used for growing olives. Take a tour of an olive grove and sample the world-renowned produce. Mountains and hills make up 80 percent of Greece's landmass – perfect for hikers and cyclists looking to enjoy the country's breathtaking views and diverse terrain.
Visit the Cyclades, the popular archipelago located in the Aegean Sea in the southern part of the Greek mainland. Island hopping is the most brilliant way to explore the Island, whether you fly directly to one of them or start your journey from the main land.
Fly to Greece with Norwegian
Norwegian fly to the most popular islands; Rhodos, Kos, Crete, Santorini, Mykonos, Corfu and Kefalonia for you to enjoy and explore the stunning landscapes and excellent food. Find cheap flights to Greece, the earlier you book, the cheaper the tickets.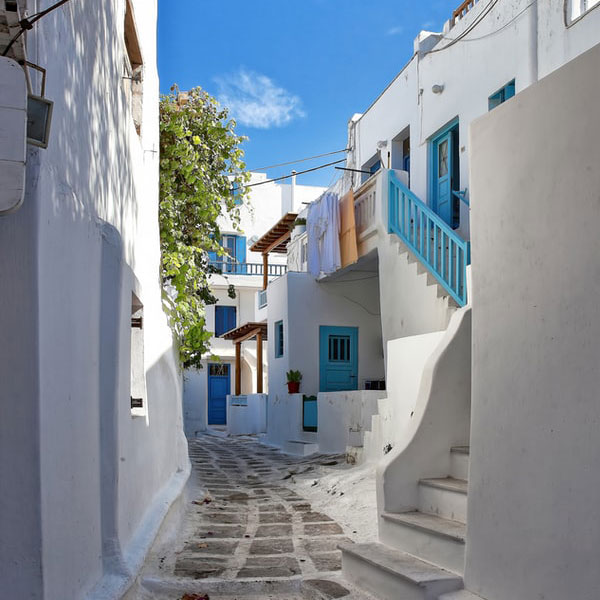 Flying with Norwegian
New aircraft - low emissions
Fly with one of the youngest fleets in the world, which means less emissions and a more comfortable flight.