Back to inspirational homepage
Europe's spookiest places
With Halloween fast approaching, you might want to add a little shock and horror to your next weekend getaway. Here are 10 of the spookiest, eeriest and creepiest places in Europe that will send a chill down your spine.
1. Edinburgh Vaults, Scotland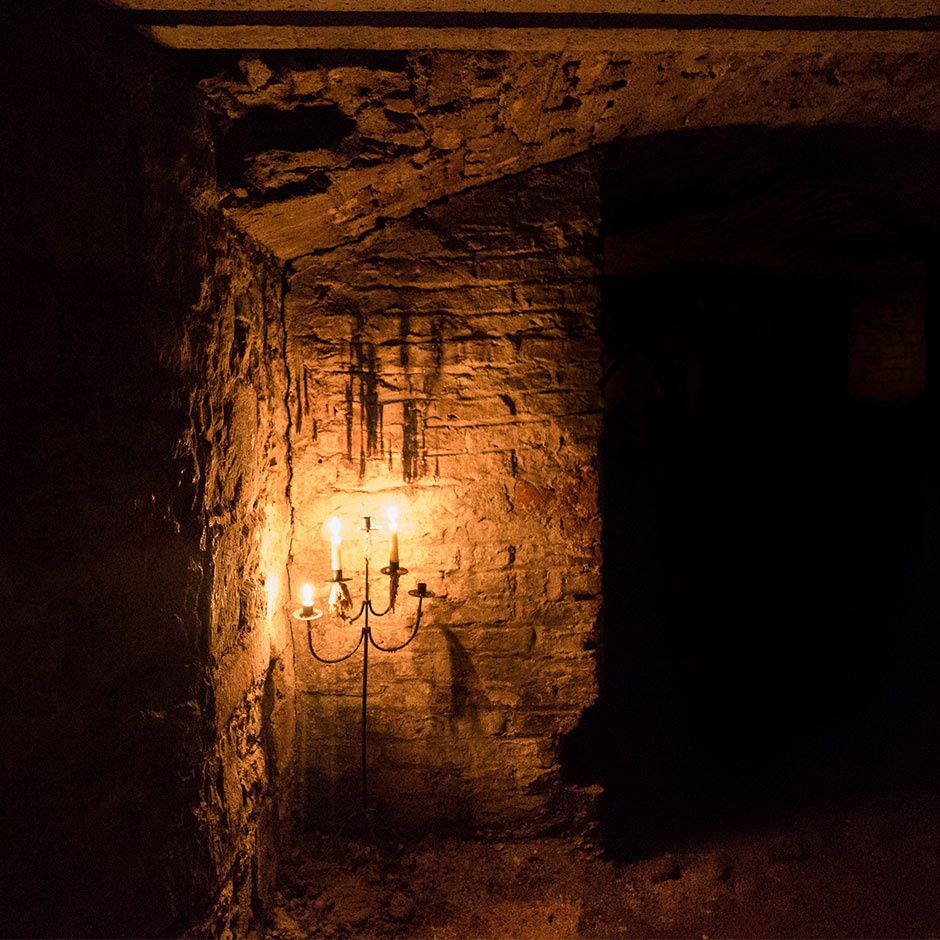 Let the dark side of Edinburgh excite you and your fellow ghost hunters.
It is said that very few places in the world are as haunted as the Edinburgh Vaults. Here you can take an underground tour through the chamber arches which were once home to local taverns, cobblers, and shops, and became known as one of the most dangerous places in the city, thanks to thieves, murderers, and other nasty figures.
The vaults are said to be haunted by many different spirits, from children who take your hand as you explore the wine vault to 'Mr. Boots', whose heavy footsteps can be heard behind unknowing tourists daring to venture into the dark chambers.
If you're staying in Edinburgh – and are feeling brave – make sure to book a room at Dalhousie Castle Hotel & Spa, which is said to be haunted by a grey lady who sits at the foot of your bed.
2. Capela dos Ossos, Portugal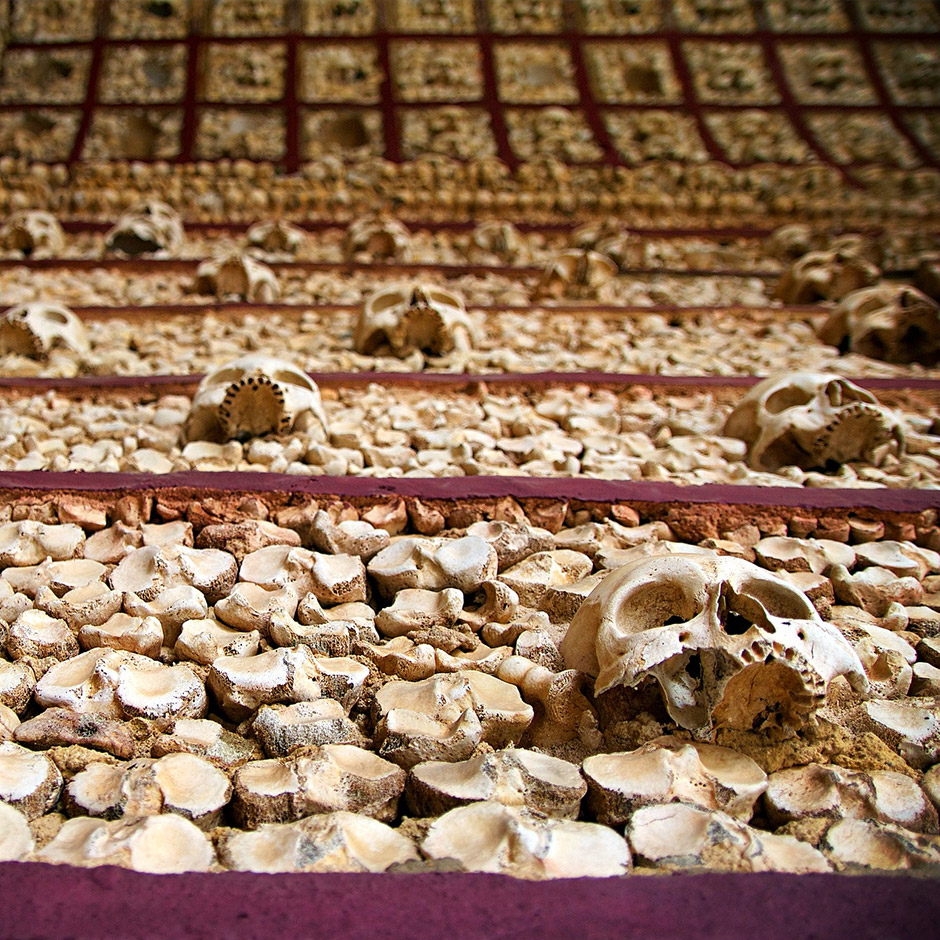 More than 5,000 cadavers were used in the construction of the Chapel of Bones in Évora. As there was not enough space in the cemeteries at the time, the monks came up with a plan to deal with the surplus bodies by using the bones and skulls as decorations for the chapel's walls.
If walking through the chapel's entrance, engraved with the message 'We bones that are here, are waiting for yours' gets you a bit down, make it a full day trip to Évora, with wine tasting and tours around the beautiful UNESCO World Heritage Site.
3. The Hill of Crosses, Lithuania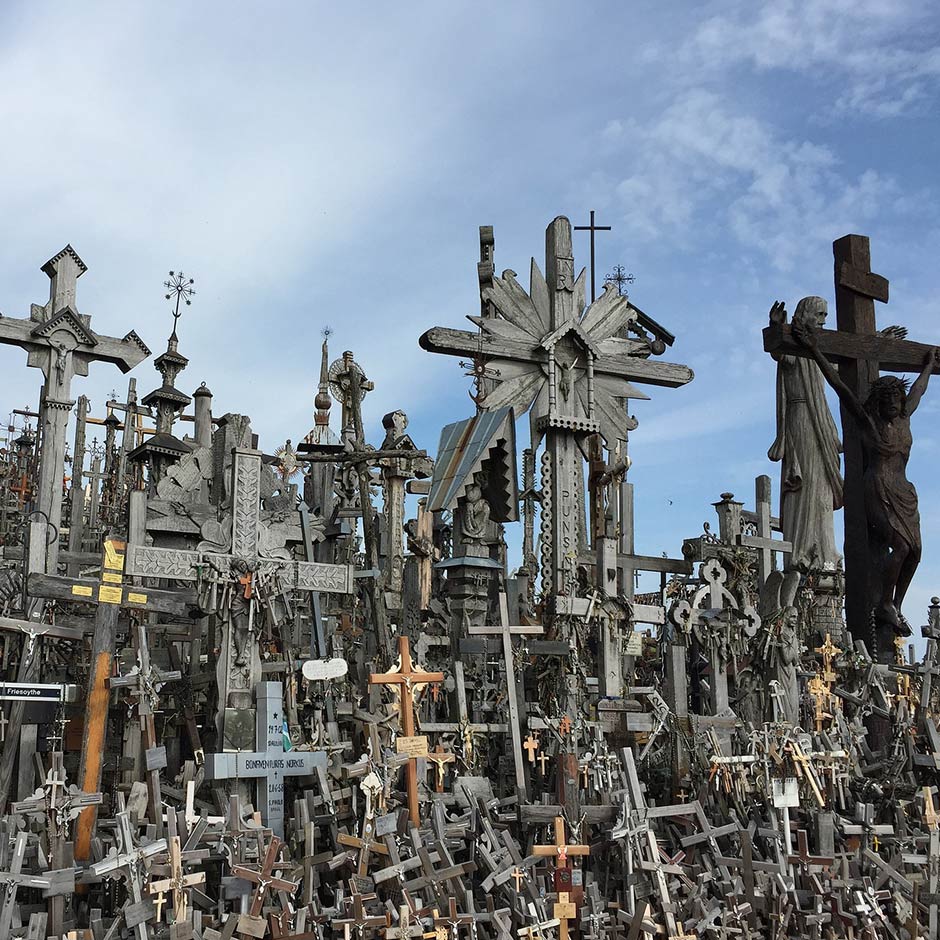 According to some Catholics, the Hill of Crosses is a holy place. Located in Šiauliai, Northern Lithuania, it is full of power and hope. But many tourists find the place unsettling and menacing.
There are more than 200,000 crosses at this pilgrimage site, and although it's not completely certain where their origins lie, they are said to have first started appearing after the 1831 uprising against the Russian tsar. With no bodies to bury, relatives placed crosses and crucifixes on the hill.
4. Catacombs of Paris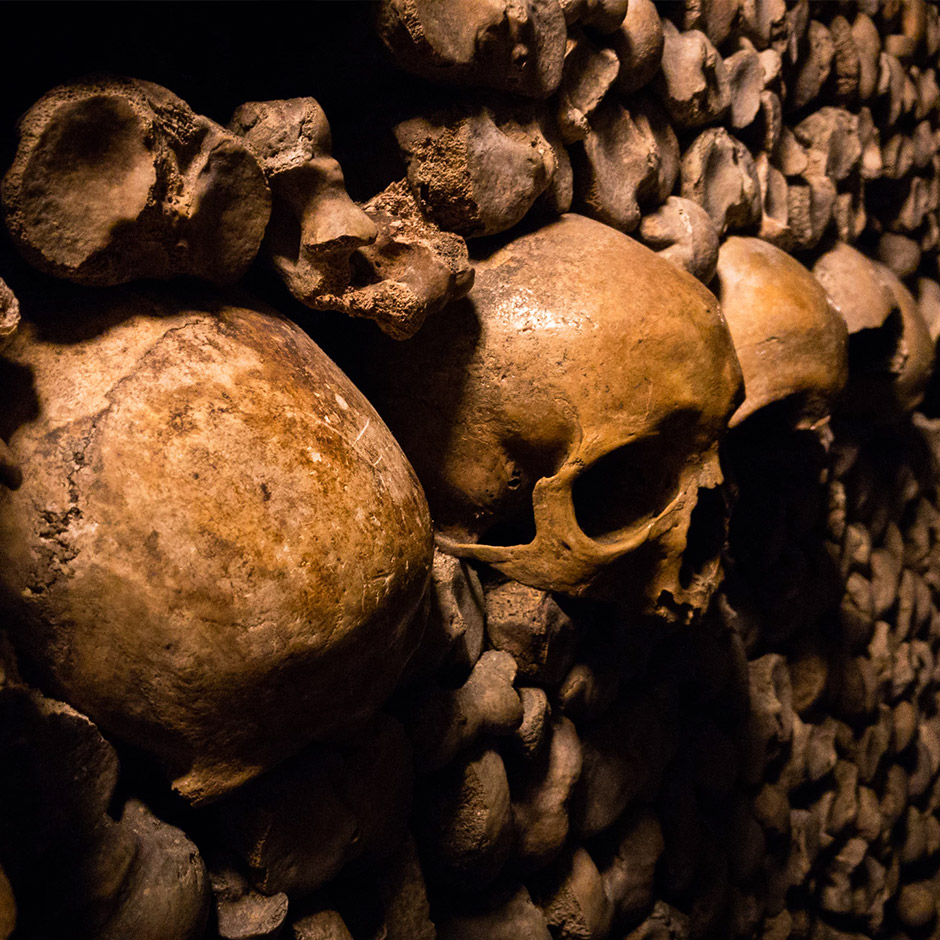 More skeletons. More darkness. The Paris Catacombs are some of the largest in Europe: a tangled web of underground tunnels, filled with the bones of some six million corpses.
This 200-mile labyrinth of death is very easy to get lost in, so stay close to your friends, lest you become its newest resident. Or rather, stay close to your guide. We recommend you do a skip-the-line guided tour of the Paris Catacombs and learn why they were dug in the Middle Ages and how they came to be filled with the dead.
5. The Tower of London
With over 900 years of torture in its history, it's no wonder that the Tower of London is one of the UK's most haunted destinations.
You may even encounter some royalty, as it is said that Anne Boleyn, the second wife of King Henry VIII, still walks the Tower's corridors today – not always with her head.
While you're in the city, why not take a ghostly tour of London and walk the streets once stalked by Jack the Ripper and terrorised by the Kray twins? If you're looking to stay in one of London's many boutique hotels on your trip, you could even stay at the Georgian House Hotel, where some say they have heard voices and children playing, even though there were no other guests in the same area at that time.
6. Dracula's birthplace, Dublin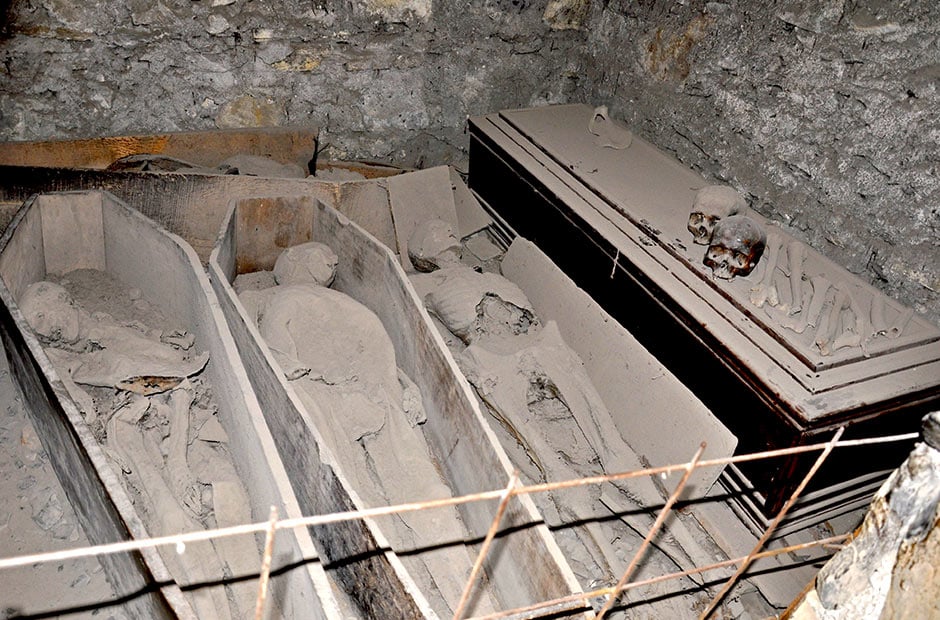 Dracula was an Irishman and Halloween started in Ireland. Well, at least that's what many Irish believe.
See the childhood home of Bram Stoker, and visit St. Michan's Church, one of the oldest churches in Dublin, where Stoker would take inspiration for his novel down in the eerie crypts.
While in Dublin, you can also take a haunted history walk, where you can hear the stories of Dublin's ghosts and ghouls and the grisliest, most macabre aspects of the city's history.
At The Shelbourne Dublin, A Renaissance Hotel, many say they have seen or heard the ghost of Mary Masters, a little girl who died in the building in the 18th century and has been using the hotel as her playground ever since.
7. The Church of Ghosts, Prague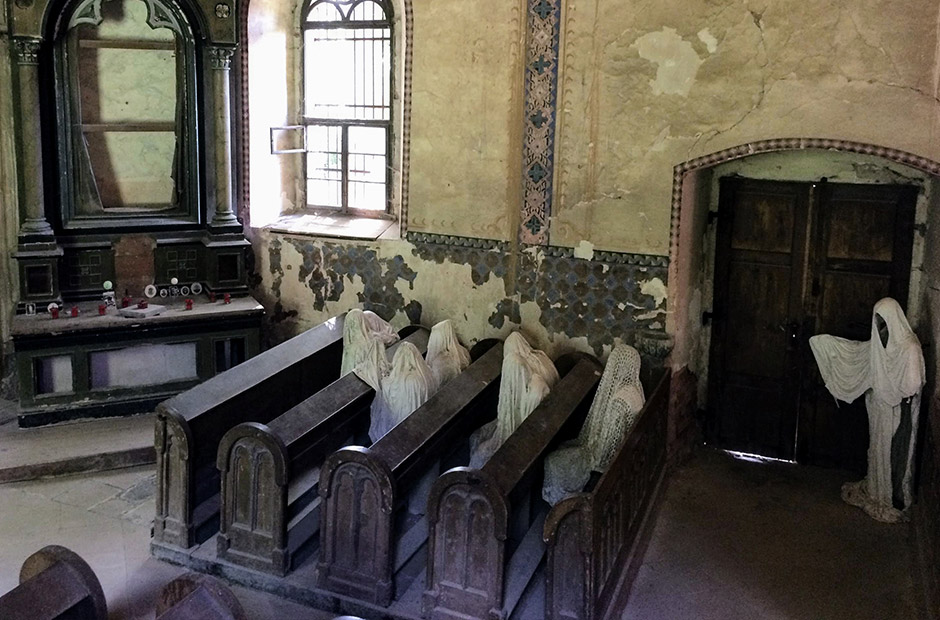 St. George's church near Prague has a permanent congregation… but not a living one. On the old wooden benches, dozens of white-robed figures sit with heads bowed in quiet prayer.
But before you start saying your own prayers, you should know that it's actually an art installation. Artist Jakub Hadrava was commissioned to bring the church back to life, and he succeeded, as now people flock from all over the world to visit this formerly unknown village and its praying ghosts.
While in Prague, take an underground tour exploring its dark past, or pay your respects at the Old Jewish Cemetery.
8. Nidaros Cathedral, Trondheim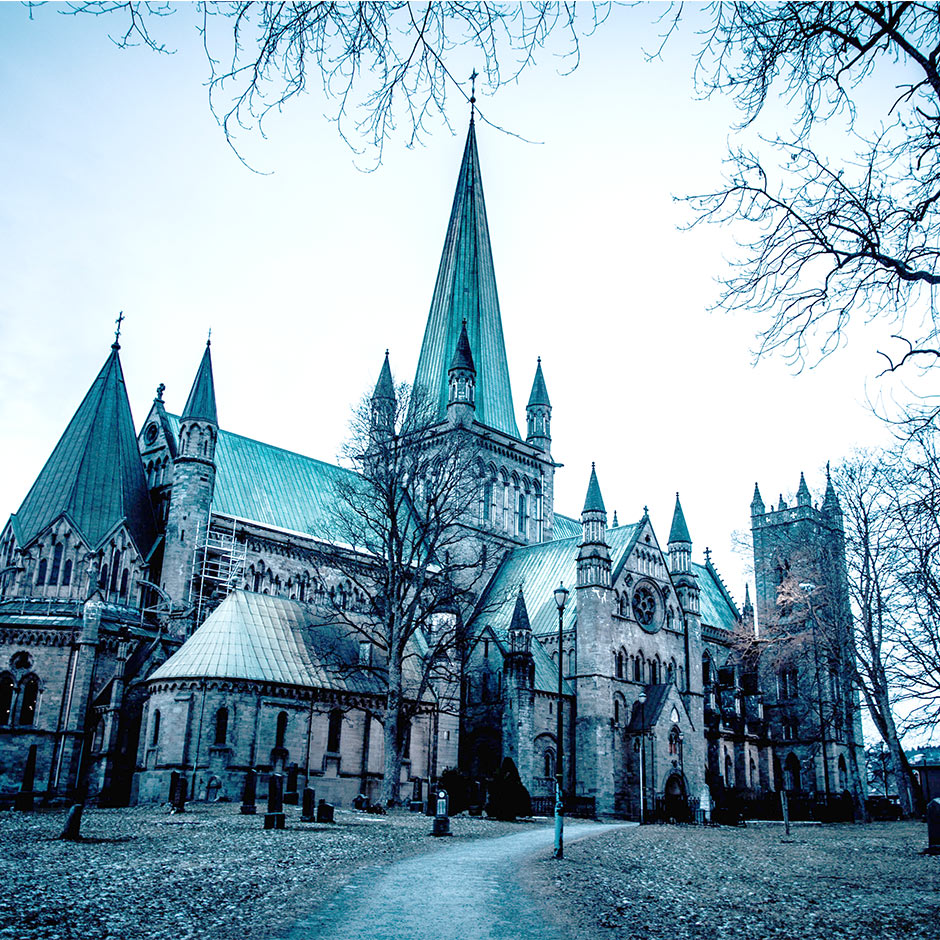 Inside Trondheim's majestic Nidaros Cathedral, the ghost of a monk is lurking around.
He is described as a tall figure in dark clothes, and is seen with blood dripping from a wound on his neck. He walks straight through people visiting this landmark in Trondheim.
You better have a local guide keeping you safe and sound while paying him a visit.
Tip: If you're visiting Norway's third-largest city and looking for some travel inspiration, check out these top things to see and do in Trondheim.
9. Pfaueninsel, Berlin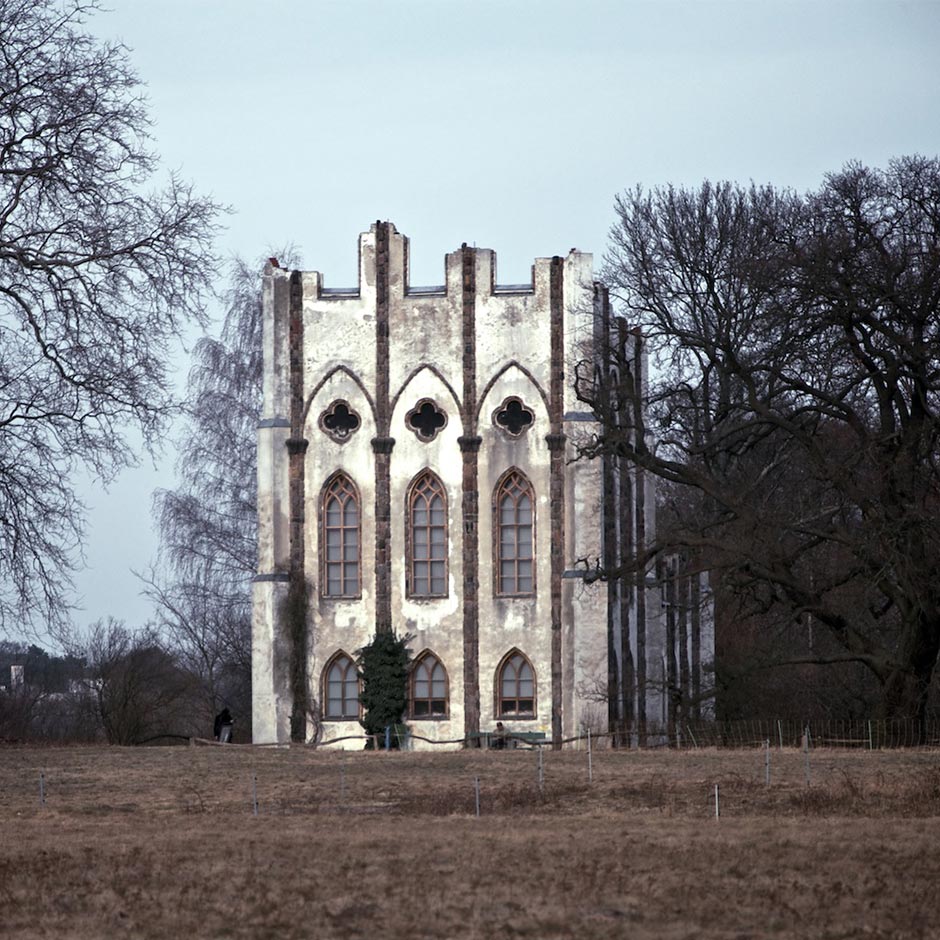 A peaceful park with a beautiful white palace, Pfaueninsel, or Peacock Island, is a charming place to visit. But legend has it that alchemist Johann Kunckel toyed with black magic in his laboratory on the island, turning it into a much more sinister spot.
In 1689 his lab burned down and headed to Sweden, where he ultimately died. Some say his cursed soul still remains on Peacock Island, and he roams the island as a black ghost with glowing red eyes.
10. Witches Castle, Austria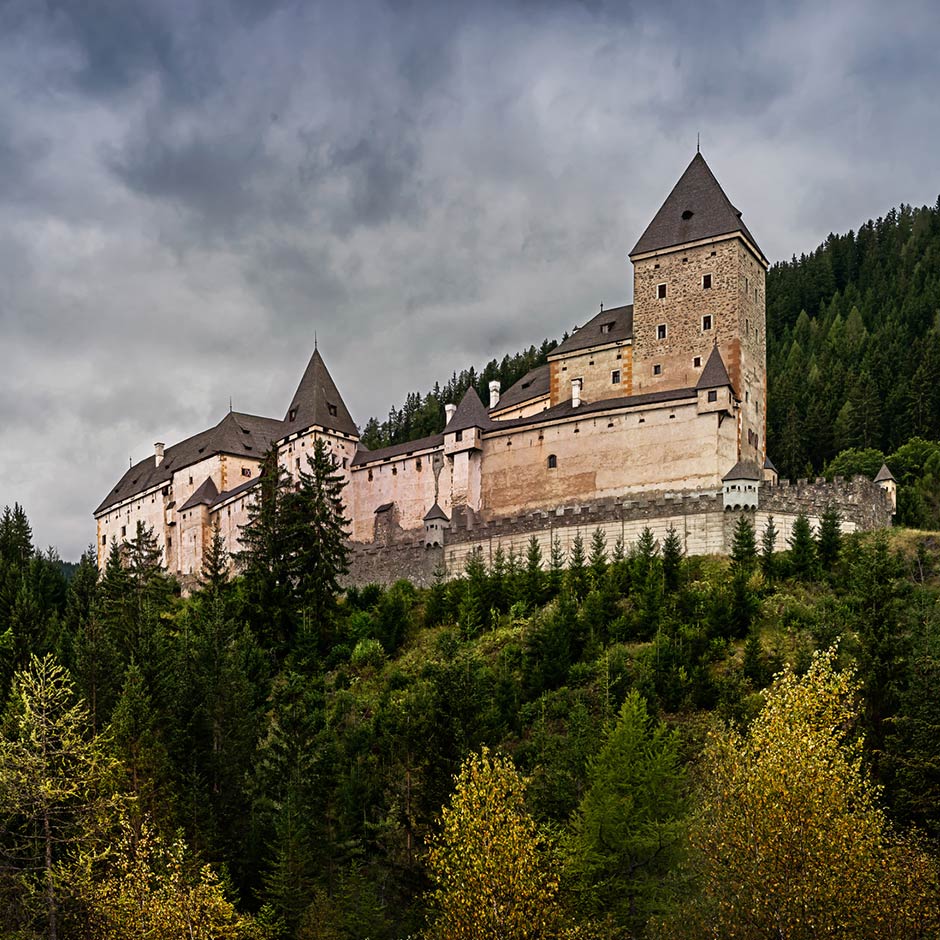 Moosham Castle outside Salzburg has a gruesome history. Hundreds of people were imprisoned, tortured and killed inside its walls during the witch hunts of 1675-1690, many of them homeless and orphaned children. Those who did escape the hangings had their hands cut off, while others were branded with hot irons.
Moosham Castle also has a history with warewolves. In the 1800s many cattle and deer were found dead near the castle, leading to some residents being tried and killed in the castle's dungeons as the full-moon culprits.
You can still visit the torture chamber on guided tours today – if you dare. Staff and visitors swear they have felt someone's breath on them, been touched, heard banging sounds, footsteps and doors slamming.