Croatia is a perfect destination for holidaymakers looking for a relaxing break in warmer climes. Picturesque old towns and a beautiful coastline provide plenty of sightseeing opportunities – while the local cuisine celebrates Croatia's finest regional ingredients, olive oil and truffle.
Visit Dubrovnik and explore the beautiful old town and its maze of alleys and iconic red-roofed houses or visit Pula which is often described as mini Roma due to the wide avenues, narrow alleys and it even has it's own amphitheater! Spilt is the perfect starting point for daytrips around Croatia. But Split is also known for it's beautiful promenades on the Adriatic Coast, the ancient centre and exquisite cuisine.
Flights to Croatia
No destinations are currently available. Please try with different search options.
= Some flights in this period have transit stops
= Some flights in this period have transit stops
Why travel to Croatia?
With more than a thousand islands, islets and crags, Croatia's Dalmatian coastline is one of the most indented in the world. Its countless hidden bays and peninsulas provide perfect quiet spots for a relaxing day on the beach.Catamarans and ferries run regularly between Croatia's 48 inhabited islands, with Cres, Krk, Brač, Hvar and Pag among the most popular. The Croatian Adriatic Sea boasts beautifully clear waters. Swimmers and water sports enthusiasts can enjoy sea surface temperatures between 22°C and 27°C in the summer months.
Fly to Croatia with Norwegian
Norwegian fly to Dubrovnik, Pula and Split from the UK. We give you the freedom to choose, so you get the opportunity to fly at the lowest possible price - without compromising on quality. Find cheap flights to Croatia and other Eastern European destinations in our low fare calendar. The earlier you book, the cheaper the tickets.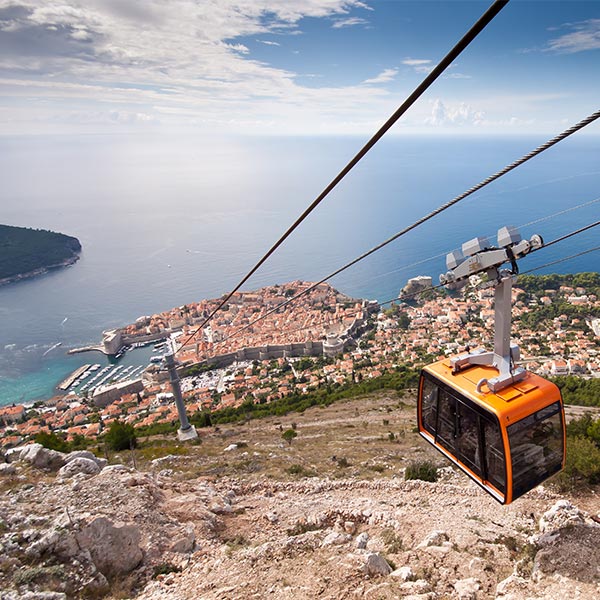 Flying with Norwegian
New aircraft - low emissions
Fly with one of the youngest fleets in the world, which means less emissions and a more comfortable flight.