With Norwegian flights to destinations in Norway, Denmark and Sweden, a holiday in Scandinavia has something to offer everyone. Norway and Denmark are known for 'hygge', which describes a sense of comfort and contentment. Sweden, meanwhile, has 'fika' – the process of sitting down to coffee and assorted baked goods.
Flights to Scandinavia
No destinations are currently available. Please try with different search options.
= Some flights in this period have transit stops
= Some flights in this period have transit stops
Why travel to Scandinavia?
Copenhagen is the capital and cultural centre of Denmark, combining magical old town charm with cool contemporary culture, and a healthy dose of Scandi chic. It's also the birthplace of New Nordic Cuisine. Enjoy Oslo, one of the greenest capital cities in Europe, world-class museums, and incredible opera house. In winter the Tryvann ski resort is a must, while summer means a dip in one of the seawater fjord pools.
From its vibrant culture and history to amazing food and shopping, Stockholm; the "Beauty on the Water" has everything for the perfect city break. Pay a visit to Gamla Stan, the Swedish capital's old town, for a quaint picture of the past and classic souvenirs, while Södermalm has hipster neighbourhoods full of vintage stores and on-trend boutiques.
Fly to Scandinavia with Norwegian
Norwegian fly to Norway, Denmark, Finland and Sweden from the UK. We give you the freedom to choose, so you get the opportunity to fly at the lowest possible price - without compromising on quality. Find cheap flights to Scandinavia, the earlier you book, the cheaper the tickets.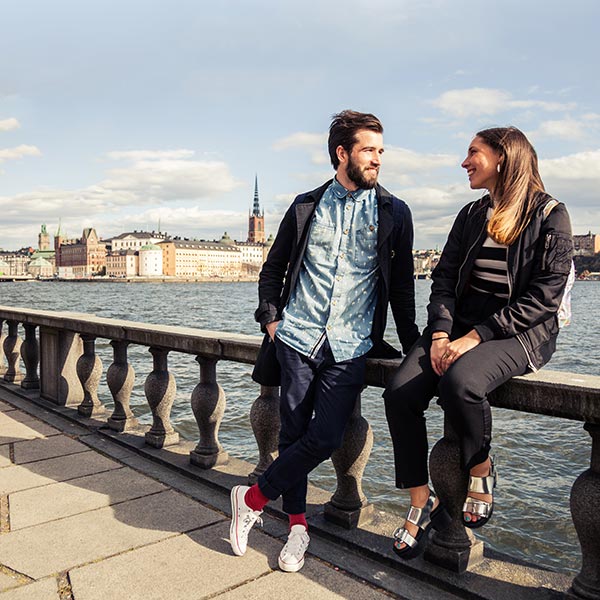 Flying with Norwegian
New aircraft - low emissions
Fly with one of the youngest fleets in the world, which means less emissions and a more comfortable flight.