Why visit Copenhagen?
The home of hygge, Copenhagen is a Scandinavian coastal city with style, known for clean-living and solid eco-credentials. Built on islands and laced with waterways, it's linked to Sweden by bridge. Packed with centuries-old historical landmarks, Copenhagen is also the home of the Danish royal family, who still reside in the city's Amalienborg Palace.
Recently, Copenhagen has gained a reputation for having a world-class dining scene, with a host of Michelin-starred restaurants and a cool street food culture. Indeed, foodies flock from all over the world to visit New Nordic cuisine pioneer René Redzepi's Noma, a four-time World's Best Restaurant. Copenhagen is also revered for its design scene, with a collection of cool Danish boutiques and furniture stores selling cutting-edge items you'll want to take home.
Book tickets to family friendly Copenhagen now and spend your days cycling around this flat city past colorful waterfront townhouses, cozying up in traditional Danish cafés or wandering around manicured parks and gardens.
Fly to Copenhagen with Norwegian
We give you the freedom to choose, so you get the opportunity to fly at the lowest possible price - without compromising on quality. Find cheap flights to Copenhagen and other European destinations in our low fare calendar. The earlier you book, the cheaper the tickets.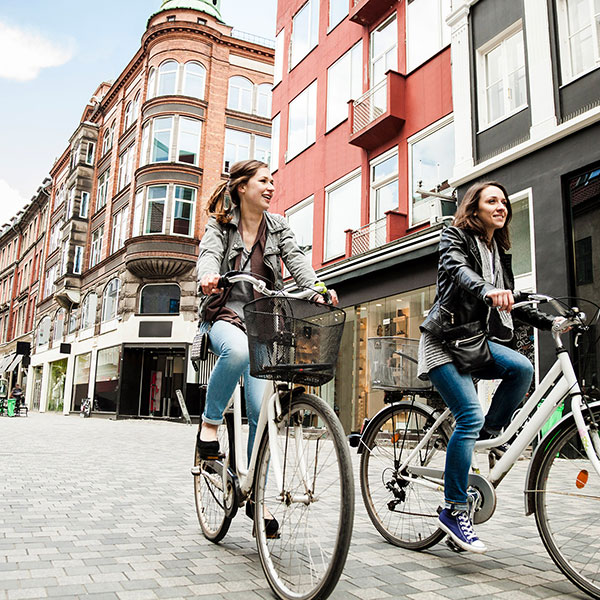 Flying with Norwegian
New aircraft - low emissions
Fly with one of the youngest fleets in the world, which means less emissions and a more comfortable flight.