No destinations are currently available. Please try with different search options.
= Some flights in this period have transit stops
= Some flights in this period have transit stops
Why visit Wrocław?
Take a flight to Wrocław to experience one of Poland's most beautiful cities, and the capital of the country's Lower Silesian region. A collection of twelve islands on the scenic river Odra is connected by 130 bridges. The city is full of classic monuments, impressive modern architecture and lush parks. When you fly to Wrocław, remember to bring me to you the city's oldest district, Ostrów Tumski. There you will find both the Gothic cathedral St. John the Baptist, and the Archbishop's Museum, crammed with sacred art.
Another thing you should bring with you are the residents "krasnale": an estimated 400 charming bronze dwarfs hiding outside shops and in public spaces all over the city. Fly to Wrocław to experience the best of Polish history and culture without the crowds of Krakow or Warsaw.
Why fly to
Wrocław

with Norwegian?

We give you the freedom to choose, so you get the opportunity to fly at the lowest possible price - without compromising on quality. Find cheap flights to Wrocław and other European destinations in our low fare calendar. The earlier you book, the cheaper the tickets.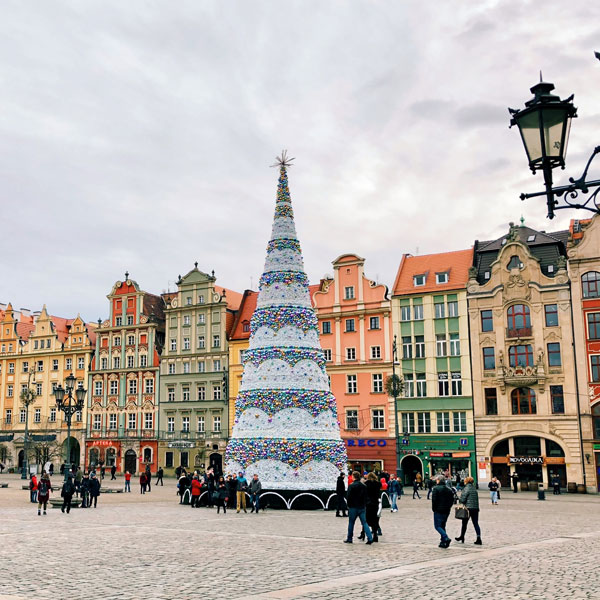 Flying with Norwegian
New aircraft - low emissions
Fly with one of the youngest fleets in the world, which means less emissions and a more comfortable flight.