No destinations are currently available. Please try with different search options.
= Some flights in this period have transit stops
= Some flights in this period have transit stops
Why go to Gdansk?
Gdansk's close proximity to many other European cities means that it's perfect for a short break or weekend getaway. It has a thousand years of maritime history, glorious Hanseatic architecture and a trendy Baltic vibe. If you love great food and even better beer Gdansk is the destination for you. It even has its own beer street, Ulica Piwna, with over thirty bars, drinking establishments, and taverns. You can't visit Poland and leave without trying the tasty dumbling pierogis. Visit thriving Dluga Street, with shops, bars, restaurants and taste some of the amazing food which Poland has to offer.
Fly to Gdansk with Norwegian
We give you the freedom to choose, so you get the opportunity to fly at the lowest possible price - without compromising on quality. Find cheap flights to Gdansk and other European destinations in our low fare calendar. The earlier you book, the cheaper the tickets.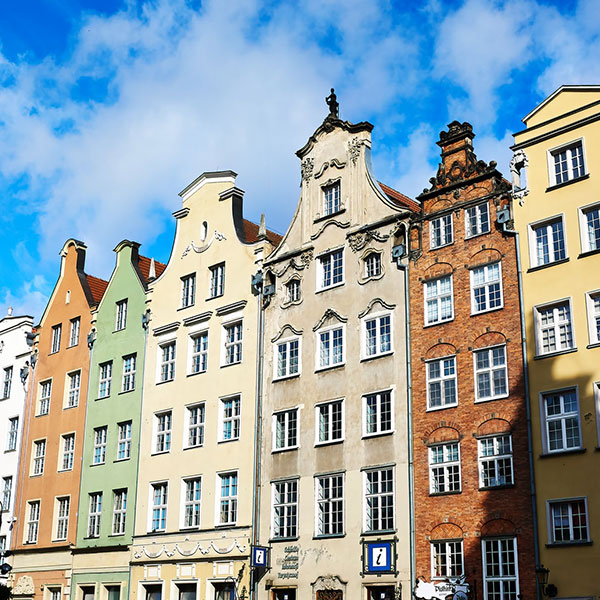 Flying with Norwegian
New aircraft - low emissions
Fly with one of the youngest fleets in the world, which means less emissions and a more comfortable flight.