No destinations are currently available. Please try with different search options.
= Some flights in this period have transit stops
= Some flights in this period have transit stops
Why visit Düsseldorf
Fly to Düsseldorf in Germany and experience a contemporary art and design scene that rivals anyin Europe, a plethora of superb green spaces, and a stunning harbour, revamped by the likes of starchitect Frank Gehry. Book a flight to this city on the right bank of the Rhine river for its dozens of museums and galleries, most notably the North Rhine-Westphalia Art Collection, and take a stroll through its many parks, including Germany's first ever public park, the Hofgarten, which dates back to the 18th century.
Take a boat tour along the Rhine, explore the Altstadt (old town) and purr over an incredible collection of classic cars at the Classic Remise Düsseldorf. Book a cheap flight to Düsseldorf now to enjoy one of the centres of German cool.
Fly to Düsseldorf with Norwegian
We fly from London to Düsseldorf and give you the freedom to choose, so you can choose to fly at the lowest possible price - without entering into compromises on quality. The earlier you book, the cheaper the tickets.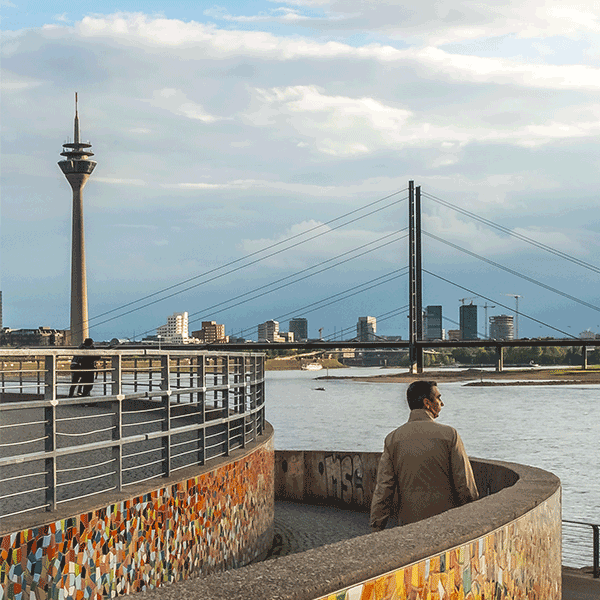 Flying with Norwegian
New aircraft - low emissions
Fly with one of the youngest fleets in the world, which means less emissions and a more comfortable flight.