Why travel to Belgrade?
Because for a culturally vibrant and historically important European capital, Belgrade remains, inexplicably, off the beaten track. As the capital of Serbia, Belgrade is the easiest entry point to the Balkans, with an extensive bus network and car rentals it's easy to experience more of this undiscovered nation. Belgrad itself has plenty to offer to fill a weekend with exciting experiences. The Kalemegdan fortress rests over the confluence of the Danube and the Sava, the two Belgrade rivers that divide the city.
As Serbia is at the crossroads of East and West, you will find a large selection of traditional dishes, inspired by both Middle Eastern and European dishes.Try ajvar, a Serbian relishm often enjoyed with Serbian bread like lepinja or pogača. Another dish, Ćevapi is popular in several Balkan countries and consists of grilled minced meat served with onions and hot bread. Uncover the real Belgrade and eat like a local.
Fly to Belgrade with Norwegian
We fly to Belgrade and give you the freedom to choose, so you can choose to fly at the lowest possible price - without entering into compromises on quality. The earlier you book, the cheaper the tickets.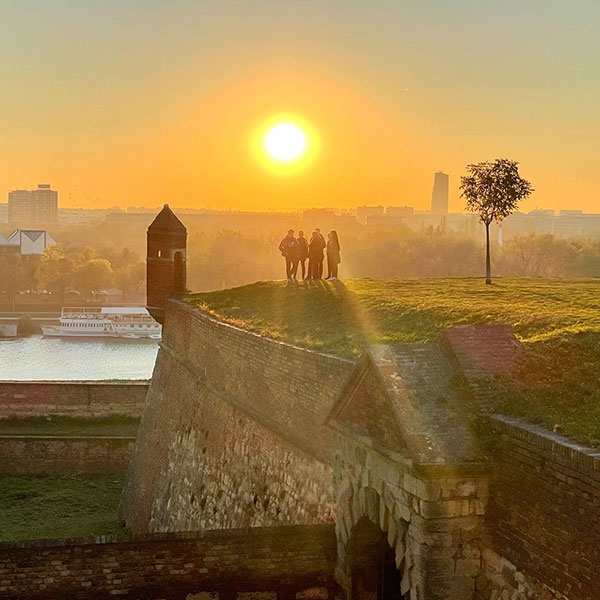 Flying with Norwegian
New aircraft - low emissions
Fly with one of the youngest fleets in the world, which means less emissions and a more comfortable flight.