Belgrade at a glance
Why go?
Because for a culturally vibrant and historically important European capital, Belgrade remains, inexplicably, off the beaten track.
Local hotspot
Supermarket, one of Belgrade's many 'design' bars, on the central Visnjićeva Street is a restaurant, art gallery, tattoo saloon and general hipster hangout.
You probably didn't know
The city still has ruins caused by the 1999 NATO bombing, providing a sharp reminder of events of the not-so-distance past.
Suggested reading and viewing
To read: The Druze of Belgrade (Rabee Jaber, 2011) and Designing Tito's Capital (Brigitte Le Normand, 2014). To watch: thriller The November Man (2014), starring Pierce Brosnan, was filmed in the city.
Bare stats
Population: 1.7 million
Annual visitor numbers: 720,000 (2014)
January mean temperature: 2°C
August mean temperature: 22°C
---
Things to do in Belgrade
Tri Šešira
For traditional Serbian fare head down Skadarska, the quaint, cobblestone street, once the heart of bohemian Belgrade, and drop in to Tri Šešira for grilled meats, fish or smoked sausage, as well as live folk music in the form of the region's 'starogradska' style.
Square Nine
The luxurious Square Nine hotel, which overlooks Belgrade's pretty Students Square, is one of the city's most elegant dining spots. Its restaurant serves inventive – but not overly-complicated – modern European dishes and it has a wine list extensive enough to fall under the category of 'long read'.
Comunale
For top-quality Italian food try Comunale, which, as the name suggests, seats diners at large shared tables. Its futuristic minimalist design, chic monochromatic colour scheme and location (­on the banks of the Sava, which joins the Danube in Belgrade), make it a popular spot.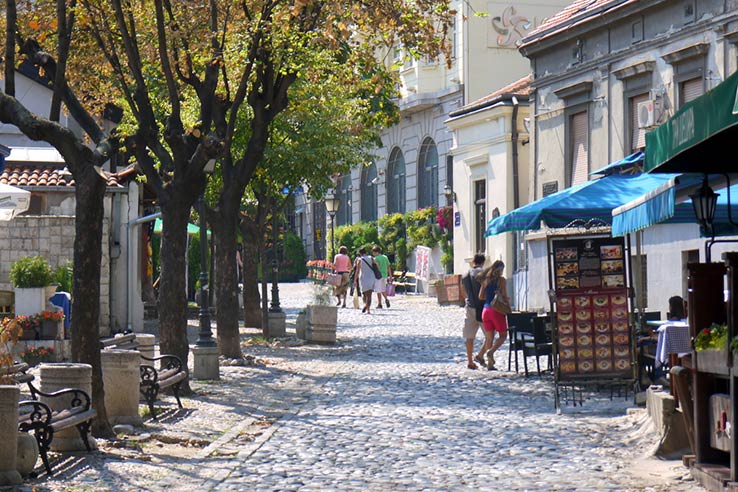 KC Grad
It was unthinkable two decades ago, but Belgrade now lays claims to be one of Europe's top destinations for nightlife. KC Grad, the ultra-cool culture centre, is the venue that helped start the ball rolling. Since its launch, it has built a reputation for an exciting and eclectic mix of house, jazz and folk, supplemented by regular art installations.
Mikser House
Café and art venue by day, bar and music hall by night, Mikser House, which occupies a former warehouse, is symbolic of the regeneration of the city's Savamala district. It brings a little bit of Berlin to the Serbian capital.
Klub 20/44
The best known of Belgrade's underground dance venues is Klub 20/44, famed for being on a docked boat on the river Sava. It's equal parts sexy and seedy: decked out in sequined curtains and lit with red blubs. Expect minimal techno and leftfield disco.
Ventil
Ventil, a bar in the Dorćol neighbourhood, is a bustling Belgrade classic. That means music as good as the (very good) beer, friendly punters and Serbian snacks.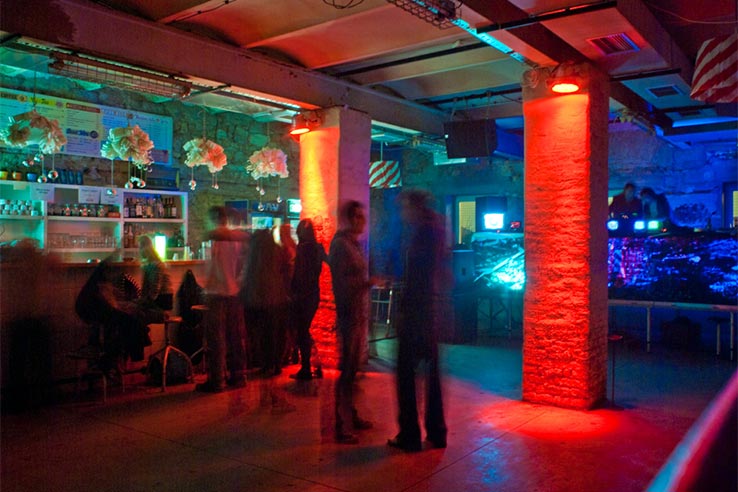 Ušće Shopping Center
Ušće Shopping Center, the largest in Serbia, boasts over 140 high street stores as well as an 11-screen cinema with a bowling alley for the kids and a casino for mum and dad.
Knez Mihailova
Knez Mihailova is one of the oldest, prettiest and most popular areas of the city; it is also the main outdoor shopping area, filled with the big-name high street chains you'd expect from a European capital.
Belgrade Design District
Belgrade Design District, once an abandoned shopping mall and another example of the Serbian capital's reinvention, is where to hunt for clothes, jewellery and home accessories unique to the city.
Leila
Café bar, bookstore, record shop and occasional art gallery, Leila is one of Belgrade's many multi-purpose venues and a great place in which to kick back.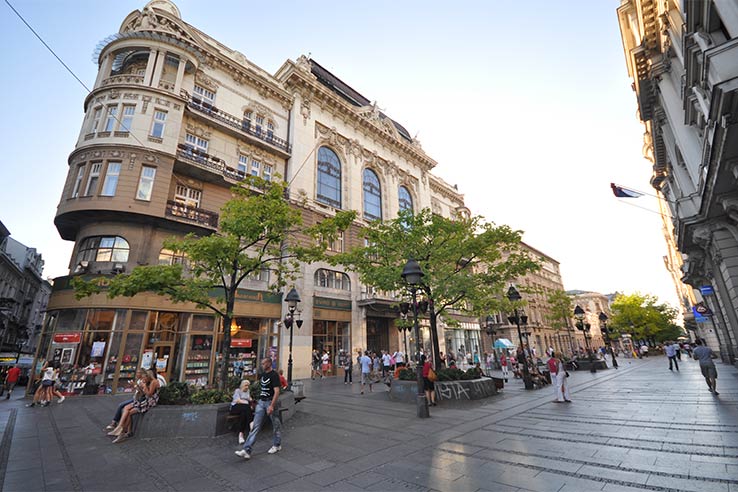 Nikola Tesla Museum
Dedicated to Belgrade's most famous son, the Nikola Tesla Museum provides an illuminating and interactive look at the life and works of the pioneering electrical engineer and futurist.
The Museum of Yugoslav History
The Museum of Yugoslav History, in the Dedinje district of the city, tells the story of the former socialist republic. Josip Broz Tito, its leader, is buried in the ground's flower garden.
Open-top bus tour from Nikola Pašić Square
Consider taking an open-top bus tour from Nikola Pašić Square, which takes in the Church of Saint Sava, Republic Square and Students Square.
Tito's Blue Train
Trainspotters, history buffs and the curious can head from Belgrade to Bar, a seaport in Montenegro, by rail on Tito's Blue Train, the former Yugoslavian leader's plush old private train.
Belgrade Fortress
Belgrade Fortress, on the confluence of the River Sava and Danube, consists of the old citadel and beautiful Kalemegdan Park. Providing great views and a peek into Serbia's bloody military history, it's the city's most popular landmark with tourists and locals alike.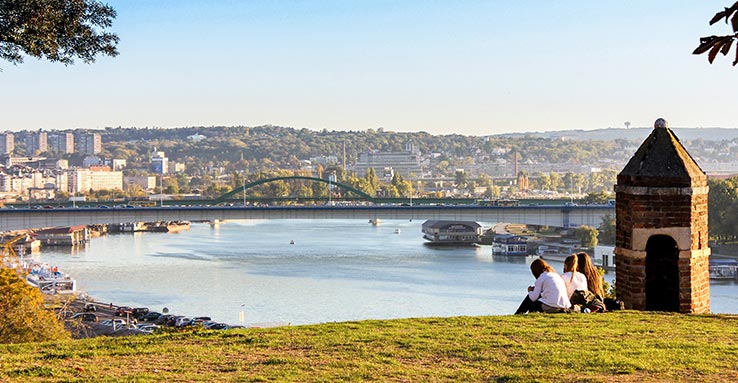 Events to look out for
FEST Film Festival (February-March)
Exit Festival (July)
Belgrade Summer Festival BELEF (July-August)
Belgrade Beer Fest (August)
Belgrade International Theatre Festival (September)
BEMUS Music Festival (October)
Belgrade Book Fair (November)
Flying with Norwegian
Flexible tickets
You can make changes to your ticket up until 30 minutes before take-off.
In-flight entertainment
Fly Norwegian, and you'll have entertainment at your fingertips. Video on Demand is available on most flights.
New aircraft - low emissions
Fly with one of the youngest fleets in the world, which means less emissions and a more comfortable flight.