{{result.subTitle}} - View as map
{{filteredResult.length}} destinations

for a budget of
{{result.subTitle}} - View as map
0 destinations

for a budget of

}
{{result.subTitle}} - View as map {{filteredResult.length}} destinations

for a budget of
No destinations are currently available. Please try with different search options.
= Some flights in this period have transit stops
No destinations are currently available. Please try with different search options.
Why go
Because even with its wealth of Roman architecture, Pula is still not as well-known or overrun with tourists as it deserves to be.
Local hotspot
Giardini Street is a wide, tree-lined stretch next to the old city walls where locals gather for drinks late into the evenings.
You probably didn't know
Istria's regional produce, including excellent wines, extra virgin olive oils, prosciutto, asparagus and wild rocket has earned it the nickname 'Little Tuscany'.
Suggested reading and viewing
To read: Dante's Divine Comedy rather ominously references Pula as one of the circles of hell, thanks to the Roman graveyards the 14th-century poet saw outside the city walls while visiting the city. To watch: Pula's Roman amphitheatre features in the 1999 fantasy film Titus starring Anthony Hopkins.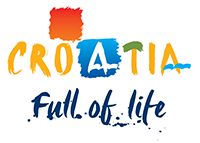 Explore Istria – the green Mediterranean
The crystal clear Adriatic Sea, friendly hospitality, cultural and historical points of interest makes this region an interesting holiday destination. The options for dining out are almost limitless, from quiet local tavernas, hidden away off a bach road in the inland and serving the most delicious homemade pasta with truffles, to exquisite seafood restaurants near the waterfront.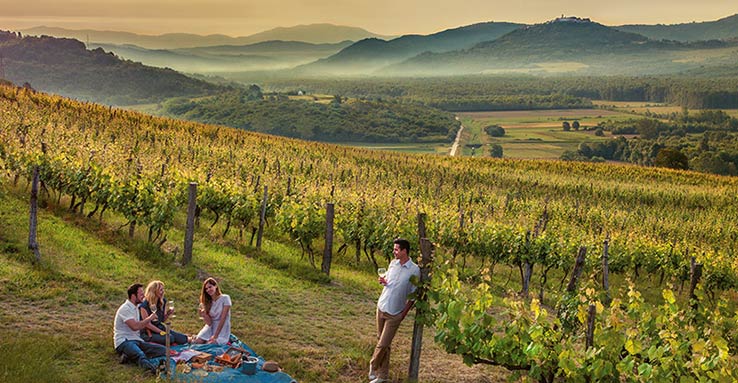 Nature
As the only national park in Istria, Brijuni with its 14 islands presents a unique play of nature that brings together remarkable animal species and rare and rich flora all at one place. Other archipelagos to explore are in front of Rovinj and around the Kamenjak cape, which also is well known for its wild landscapes and virgin beaches. Don't miss a boat excursion along the Lim Fjord.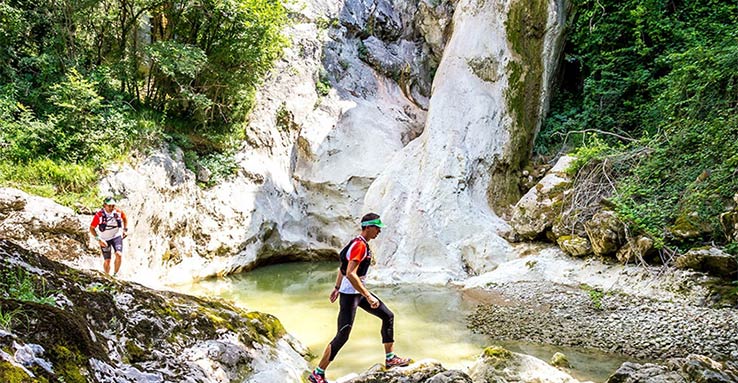 Activities
Outdoor types will love the spread of activities – from sailing to exploring the underwater beauty with reefs, caves and shipwrecks, trekking, riding, paragliding, ziplining, adrenaline parks, tennis or golf... And that's not all: Istria also has an excellent reputation among cyclists with its quiet roads during spring and autumn, and amazing views.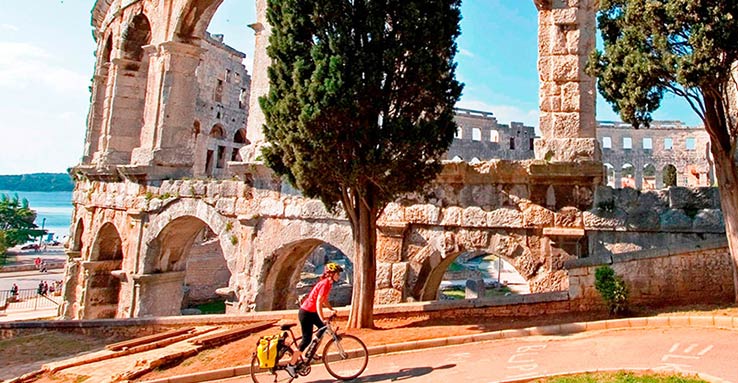 Histroy and culture
The Pula Amphitheatre – the famous Pula Arena – as the sixth largest Roman amphitheatre in the world, is the most important monument in Croatia from the antiquity. Today, it's the venue for many different events: gladiator fights spectacle, Pula Film Festival, various concerts, opera, ballet, sports competitions and more.
Another among many cultural attraction is located 60 km from the Arena: The Euphrasian Basilica dating from the 5th century, listed on the UNESCO world cultural and heritage list. It's possible to climb up to its steeple and view the harbour of Porec. During summer, classic music concerts are held in the evening hours once a week.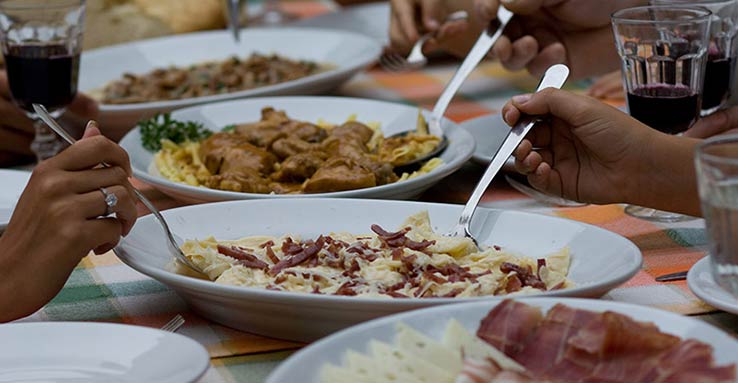 Mediterranean flavour
Wine and olive oil tastings are the regions's latest fad. Follow the signed routes to vineyards and olive groves in the countryside, and taste these nectars right from the source – an awesome opportunity that's recommend to everyone.
The Istrian truffle is a culinary winner that is hard to resist – hidden undergroundin the Motovun forest and successfully tracked by special trained truffle hunting dogs.
Experience the regional flavours by having a traditional meal with Istrian dried ham "prsut", followed by "fuzi" (homemade pasta) with chicken stew and cooked sour cabbage – and for dessert the Istrian homemade pastry "fritule" and "krostule".
More inspiration and travel tips
Find out what makes the Istrian peninsula a top holiday destination and get inspired by the online brochures at istra.hr.