No destinations are currently available. Please try with different search options.
= Some flights in this period have transit stops
No destinations are currently available. Please try with different search options.
Why visit Aalborg?
Denmark's fourth largest city is a pleasing mix of historic, half-timbered houses and contemporary commerce, built on one of Europe's most thriving clean-energy industries. Visit the Outzon center, designed by the world famour architect Jørn Utzon himself.
Experience a 360-degree panoramic view Aalborg, not to say the whole of North Jutland from Aalborg tårnet, which holds the highest outdoor elevator in the North of Europe.
Enjoy an afternoon in Aalborg Zoo which is open all year round and holds more than 100 different exotic animals.
And if you are looking for a night out then there is only one place to go: Jonfru Ane gade also know as "Gaden".

Why fly to Aalborg with Norwegian?
We fly you directly to Aalborg from Copenhagen and give you the freedom to choose, so you have the opportunity to fly at the lowest possible price - without compromising on quality. The earlier you book your flight, the cheaper the airline tickets.
---
Things to do in Aalborg
Fisk og Skaldyr
The aptly named Fisk og Skaldyr (Fish & Shellfish), run by chef/owner Imad Chehab, considers itself Aalborg's only gastronomic fish restaurant – hence the caviar, turbot, oysters and fine wines. But you needn't dine like an oligarch – the monthly changing set-price menu will typically feature salmon, halibut and shrimp.
Mortens Kro
For years, Mortens Kro has been the top table in Aalborg. Brainchild of Morten Nielsen, this upscale Danish-international restaurant was unveiled in 1997, after Nielsen became Denmark's Chef of the Year. It offers a two- and three-course menu from Monday to Thursday. If you travel to Aalborg and go to this restaurnat, try mouthwatering home-smoked salmon and Danish wild duck are just a couple of the star dishes.
Hos Isidor Henius
Hos Isidor Henius is more local eatery than white-tableclothed restaurant but offers a real taste of Denmark. Named after the city's most famous akvavit distiller, Henius features red-and-white checked tablecloths creaking under traditional open sandwiches. If you visit Aalborg, try smoked eel, hand-peeled shrimp, boiled brisket of beef which are among dozens of choices. All washed down with house-speciality akvavit, of course.
TABU
Reopened in September 2016 by TV celebrity chef Michael 'Miv' Pedersen, TABU is where he creates innovative five- and six-course menus using North Jutland ingredients. It also allows Pedersen to return to his culinary roots after making a huge success of the CANblau Tapas Bar here.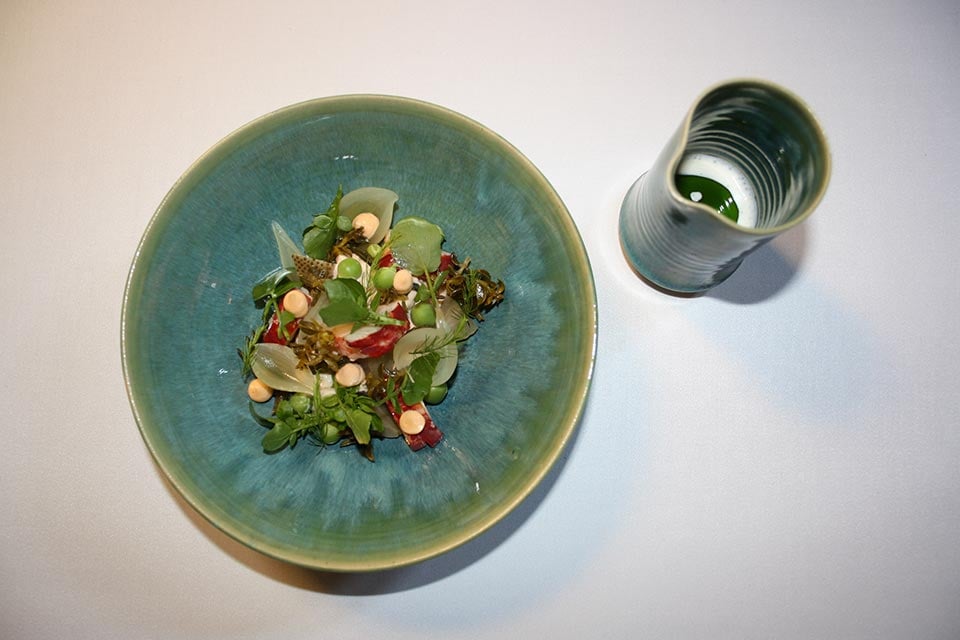 Irish House in Aalborg
Of all the many bars lining Jomfru Ane Gade, the Irish House stands out, partly for its longevity, partly for its live music and mostly for its atmosphere. Opened in 2002, this revered pub hosts Irish acts every weekend, with jam sessions and solo artists filling out a busy agenda. There's live sport, too, and the house special of Irish stew on the menu.
Benediktes
Benediktes is Aalborg's premier nightspot, right on Jomfru Ane Gade. Loud, brash and flashy, it has kept the party going until 6am every weekend since opening in 2013. Its Thursday nights provide a great warm-up too. Cocktails are the drink of choice.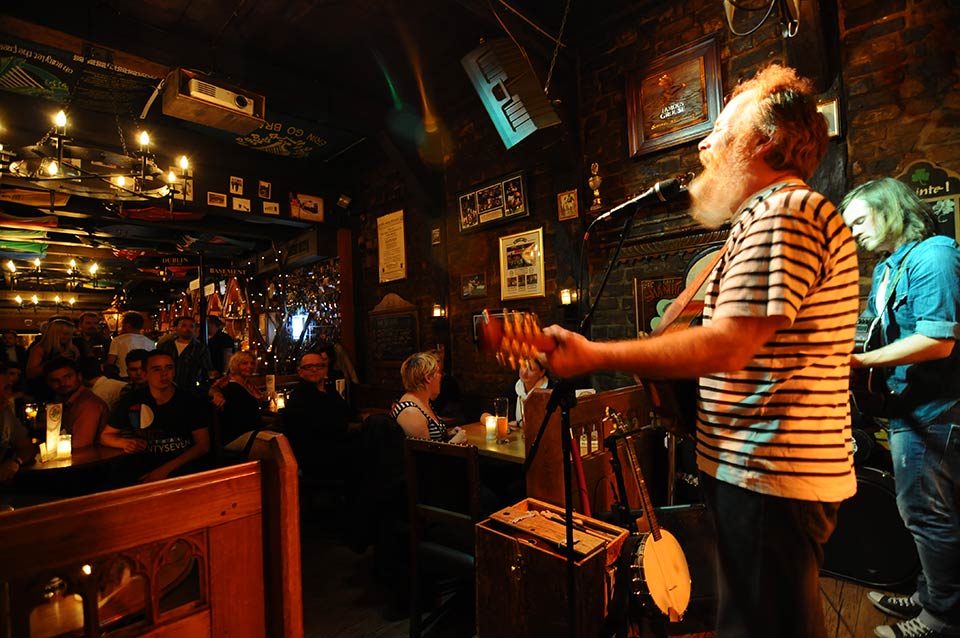 Aalborg Bicycle Store
Conveniently set near the main train station of Aalborg on John F Kennedy Plads, the Aalborg Bicycle Store is probably the most well stocked in town, with more than 60 makes and models of bike. Helmets, clothing, panniers and all kinds of equipment are also available. You can even have a two-wheeler custom-built.
Grønttorvet
From 7.30am on Wednesdays and Saturdays, Aalborg's main produce market, Grønttorvet not only comprises vans and stalls of cheese, meat, fish, flowers, fruit and vegetables, but also take-home goodies such as oils, jams, honeys and chocolate. Nearly all traders speak English and will be happy to advise.
Nordkraft
An imaginative waterside development in an ex-industrial space, Nordkraft comprises the namesake four-auditorium theatre, smaller performance venue Skråen and Aalborg's main independent cinema, Biffen. The rest is given over to workshops, studios and sports facilities, including Denmark's largest climbing wall.
Aalborghallen
Aalborg main concert venue, Aalborghallen is large and prestigious enough to stage the likes of Elton John and Sting, but intimate enough to have a capacity of below 3,000. Built in 1933, rebuilt in 1953, it forms the heart of the Aalborg Kongres & Kultur Center, a cavernous complex of 40-plus conference rooms and events spaces.
Aalborg Zoo
Open all year round and free on Christmas Eve, Aalborg Zoo makes feeding times a public spectacle from May 1 until the autumn. Penguins, sea lions, elephants, orangutans, coatis and lions and tigers have their meals timetabled for the late morning or early afternoon. The zoo provides communal barbecue and picnic areas around the grounds.
Events to look out when you fly to Aalborg
Aalborg Mountain Bike Marathon (Apr)
Aalborg Carnival (May)
Nibe Festival (June-July)
Aalborg Opera Festival (Aug)
Den Blå blues & jazz festival (Aug)
Game Scope – Aalborg Games Festival (Aug)
Eat and drink on board

You can buy a variety of snacks, sandwiches, other light meals and beverages during your flight. Make sure you check our in-flight menu when you get on board.

New aircraft - low emissions

The average age of our aircraft is only 3.6 years old, which means less emissions and makes our fleet one of the youngest in the world.

Seat reservation

Starting from 10 Euros you can get the window seat, be seated in the front to save time or near the exits to have more legroom. Already booked? Add seat reservation now.
Video on Demand

On flights longer than 3,5 hours, you can watch movies and tv series from your smartphone, tablet and laptop for 7 Euros. Remember your headset!

Central airport

Aalborg Airport is centrally located, with quick and easy transport connections to the city centre and beyond. Less hassle, more time to enjoy yourself.

Earn CashPoints

Sign up for Norwegian Reward, and earn CashPoints every time you fly with us.