Menu
Using assistive devices, such as screen readers or speech recognition software? Please enable accessibility mode to get an optimal experience.
When Norwegian's first Boeing 737-300 took off in 2002, the company challenged a well-established and long-standing monopoly in the aviation industry. It was therefore a natural decision for us to decorate the tail fins of our aircraft with the portraits of people who have broken boundaries, challenged norms and inspired others.

Today, our fleet consists mainly of Boeing 737-800 aircraft, and we fly to key destinations in Europe and the inspiration for our tail heroes come from across the continent. Below is a list of some of the heroes that adorn the tailfins of our aircraft.

Norwegian celebrates its 20-year anniversary in 2022, and to mark this celebration we have started a renewal programme of our tail fin heroes. A modern illustration in red, white and blue will replace the existing imagery.
The new design also contains images that reflect the hero's life and work. Our tail fin heroes pushed many boundaries, lived an accomplished life and have played a huge part in positively influencing both the history and the identity of nations. We are proud to decorate our aircraft with them.
Meet some of our tail fin heroes

Aksel Sandemose
Norwegian Author

Christopher Polhem
Swedish Inventor

Asta Nielsen
Danish Actress

Bjørnstjerne Bjørnson
Norwegian Author

Vilhelm Bjerknes
Norwegian Meterologist

Sonja Henie
Norwegian Figure skater

Otto Sverdrup
Norwegian Explorer

Unicef
United for children

Carl Larsson
Swedish Artist

Carl Nielsen
Danish Composer

Fridtjof Nansen
Norwegian Explorer

Georg Brandes
Danish Literary Critic

Cristopher Columbus
Explorer of the New World

Ludvig Holberg
Danish/Norwegian writer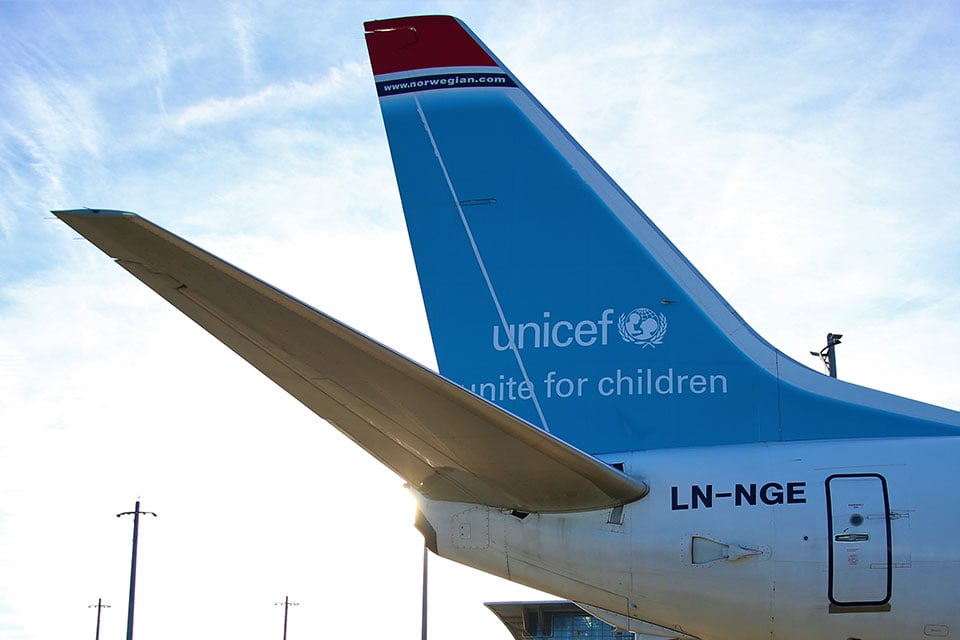 Ready to fly with one of our tail fin heroes?
Discover where we fly and book your next flights with us today!