Fly Norwegian, and you'll have entertainment at your fingertips. At any time.
Video On Demand
Available on most flights within Europe
On most flights within Europe you'll have free WiFi. Just bring your own device, connect and surf away. While you're connected to our WiFi you have access to our Video On Demand service where you'll find a huge range of movies and TV shows you can watch on your own device. And if you're connecting flights? Once you've ordered with your credit card you can continue watching on the next leg.
This is how it works
Connect to the WiFi network "Norwegian Internet Access" on your device.
Open your internet browser to access our Video On Demand service.
Select the movie or TV show you want to watch, and pay with your credit card. For only €5 you have access to what you rented for 24 hours.
Don't forget to bring your headset!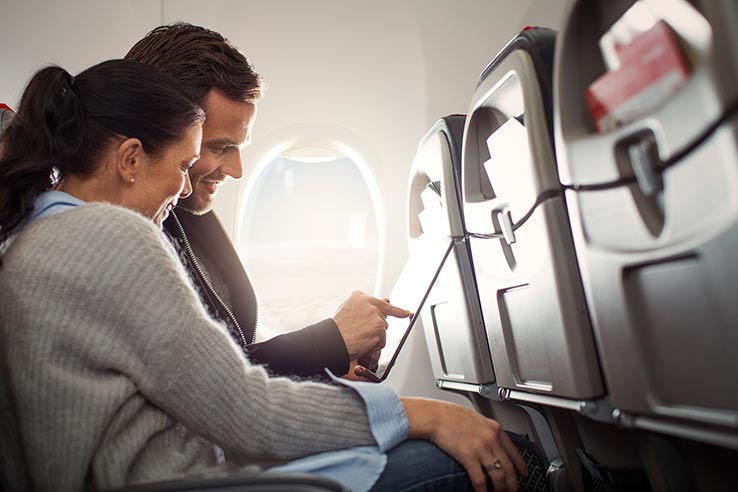 Stay inspired with n by Norwegian magazine
In for some good, old-fashioned reading? Wherever you're flying, you'll have a copy of our award-winning n by Norwegian Magazine to get you inspired for your next journey.