Back to inspirational homepage
The 10 best things to do in Tromsø
Located at 69° North, the city of Tromsø and its spectacular surroundings are the perfect place for an Arctic adventure.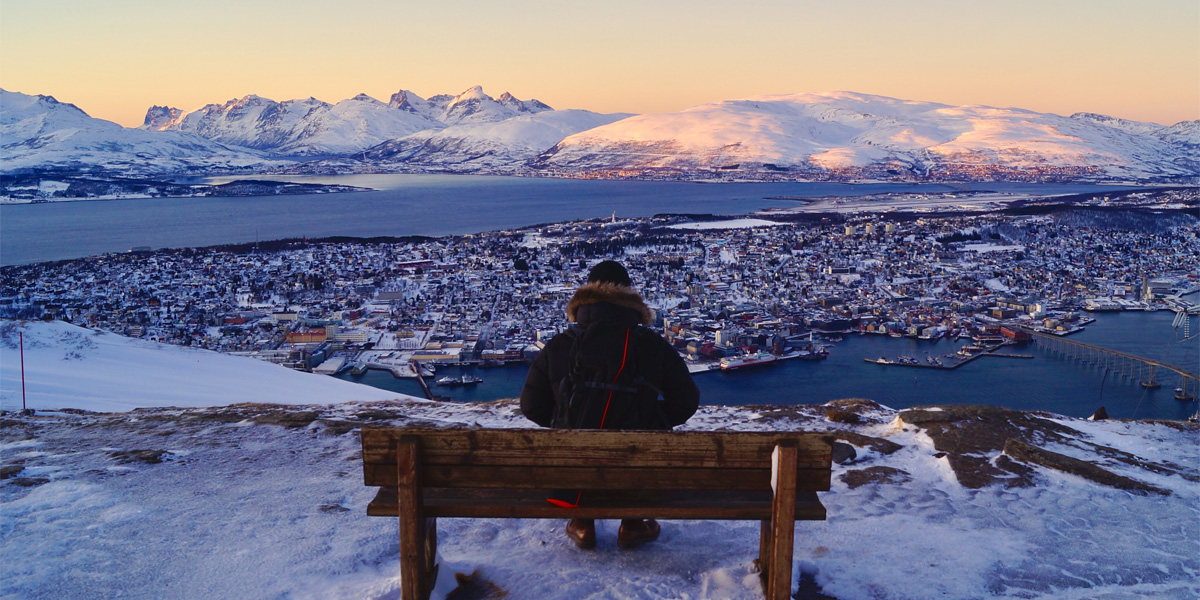 Surrounded by icy fjords and craggy peaks that remain snow-capped for much of the year, Tromsø sits on the eastern edge of the Tromsøya island, and is linked to the mainland by a bridge.
There's so much to see and do here, from chasing the Northern Lights to staying up all night under the Midnight Sun, hiking and kayaking to discovering the beautiful Arctic nature. To help you decide, here´s our ten favourite things to do in Tromsø.
1. Enjoy a concert in the Arctic Cathedral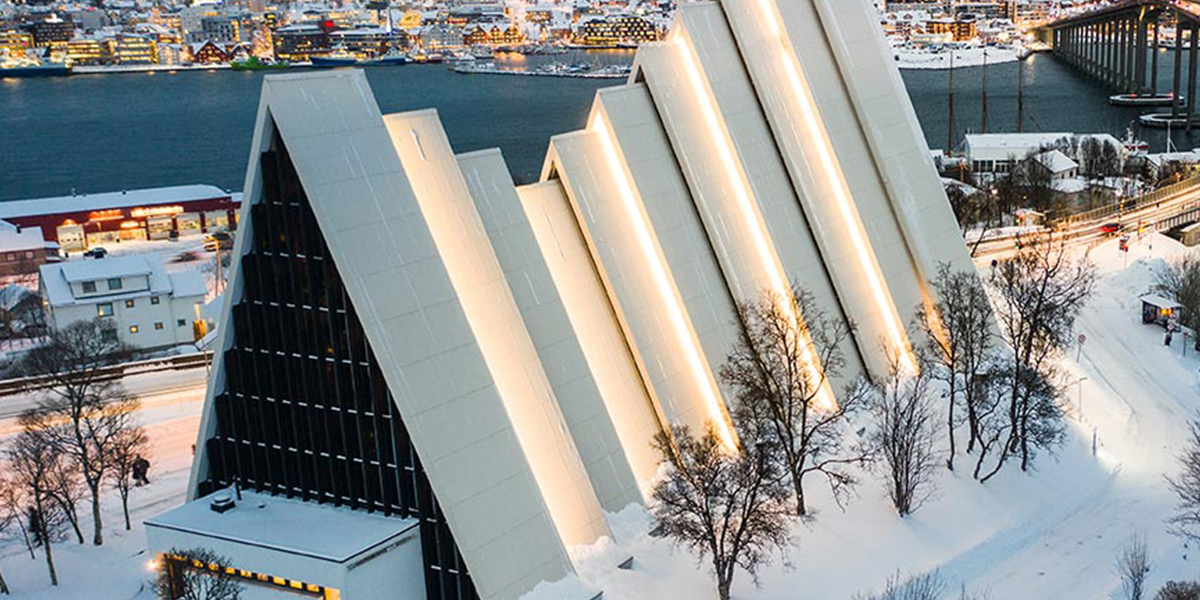 This incredible structure is one of Tromsø's most iconic landmarks. Officially named the Tromsdalen Church, but also known as the Arctic Cathedral, its daring design was inspired by ice and snow.
The church, which was opened in 1965, is visible from all over Tromsø, thanks to the strip lights integrated between the 11 panels that make up the walls, which shine as darkness falls.
One of the most unusual features of the church is the east-facing glass mosaic which makes for a spectacular sight when Tromsø's famous Midnight Sun glimmers through it.
Concerts are offered here all year round, but we recommend one of the Midnight Sun concerts, held during the summer months. These shows start at 11pm, meaning you can enjoy a combination of Norwegian folk tunes and classical music played by professional musicians before stepping out to enjoy the Midnight Sun.
2. Hunt for the Northern Lights
One of the most popular things to do when visiting Tromsø is to experience the magic of the Northern Lights.
Thanks to the city's northern location just 350 km from the Arctic Circle, those hunting the aurora borealis have a good chance of catching this natural phenomenon, especially when visiting Tromsø between September and April. In fact, it's one of the best places in Europe to see the Northern Lights.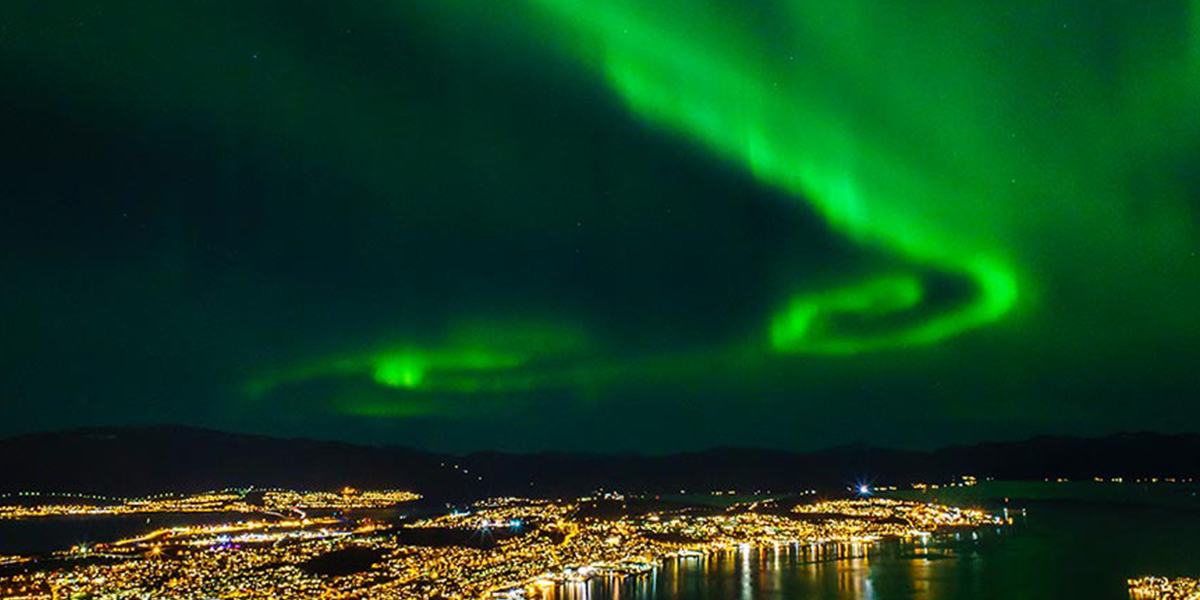 The Northern Lights can be best seen when you're away from the light pollution coming from the city. This Northern Lights chase tour will take you to the most scenic places to look for the shimmer of the dancing aurora.
And to make your hunt even more spectacular, try the aurora dinner cruise with Arctic Travel Company. Here you set off along the fjord on a floating restaurant for a 3-course tapas dinner while the captain keeps an eye out for the mystical lights.
There are plenty of other Northern Lights tours and excursions to enjoy in Tromsø, and if you're there between the last week of January and the first week of February, head to the annual Northern Lights Festival – a celebration of international music and dance.
3. Take a reindeer or husky sled ride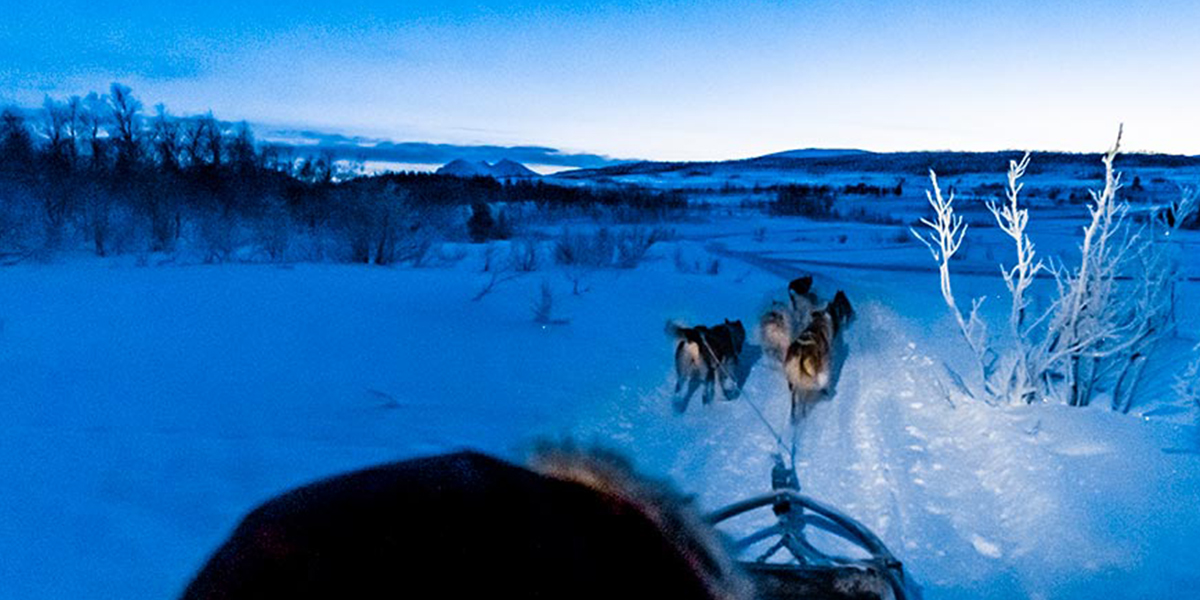 One of the most exciting ways to explore Tromsø and the surrounding areas is by sled, and luckily you have plenty of options during winter.
Hop on a reindeer sledding tour where you'll also learn about the indigenous Sámi people who were traditionally reindeer herders. You'll enjoy a hot meal in a Sámi tent and feed the reindeer, too.
Alternatively, why not try a spot of mushing on a dog sledding or husky adventure? Some of these excursions even combine reindeer feeding with husky sled rides, as well as Northern Lights hunting and hiking, so there's something for everyone.
4. Get out on the water
Tromsø is an island, so it goes without saying that a trip out on the fjord is a must for any visitor to this magical place. From polar fishing excursions to wildlife safaris, there are plenty of ways to enjoy the stunning nature surrounding Tromsø with a boat tour or river cruise.
For those looking for a bit more of an adrenaline rush, a RIB boat tour will take you on a thrilling sea experience, where you'll have the opportunity to spot wildlife like porpoises, seabirds and eagles, as well as learn about the history of the fjords while speeding along them.
And if you prefer to get more hands on, a kayaking tour led by a local guide is the perfect way to get up close to the incredible nature here. Making a pit-stop on a charming island for some delicious food grilled over an open fire, you'll be able to explore the Tromsø coastline, and you could even encounter wildlife such as otters, puffins and dolphins.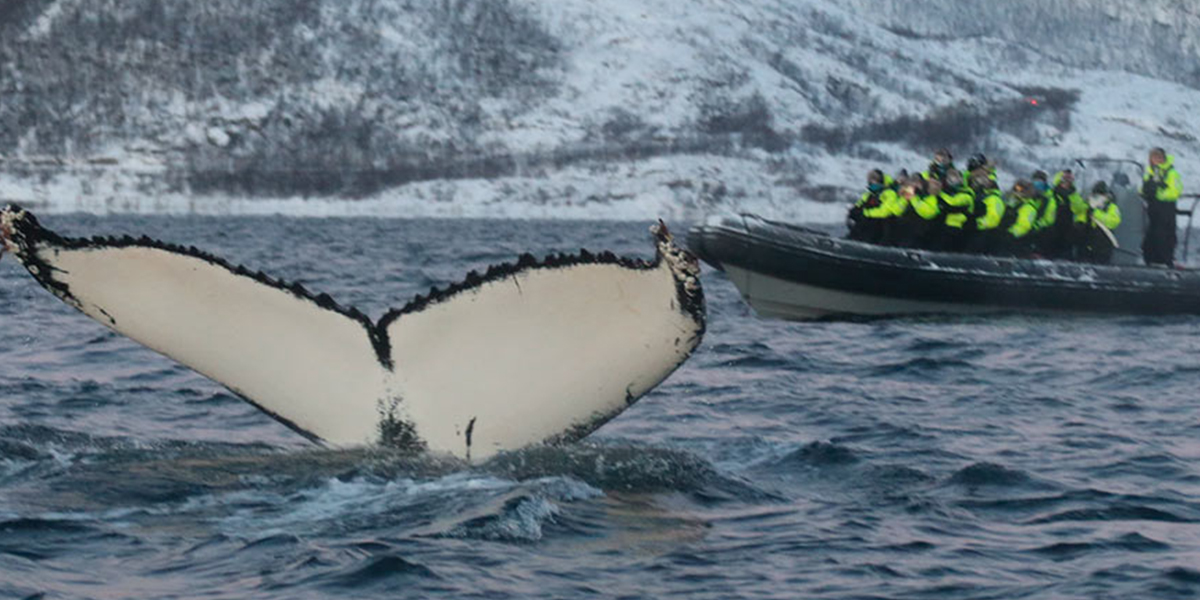 Another exciting adventure in Tromsø's beautiful surroundings is a whale safari. Here you'll have the chance to see humpback whales and orcas in their natural habitat. You'll also learn about their behaviour and about other local marine life with an experienced guide.
There are several companies offering whale watching cruises around Tromsø, but be sure to choose one which follows responsible wildlife tourism guidelines.
5. Ride the cable car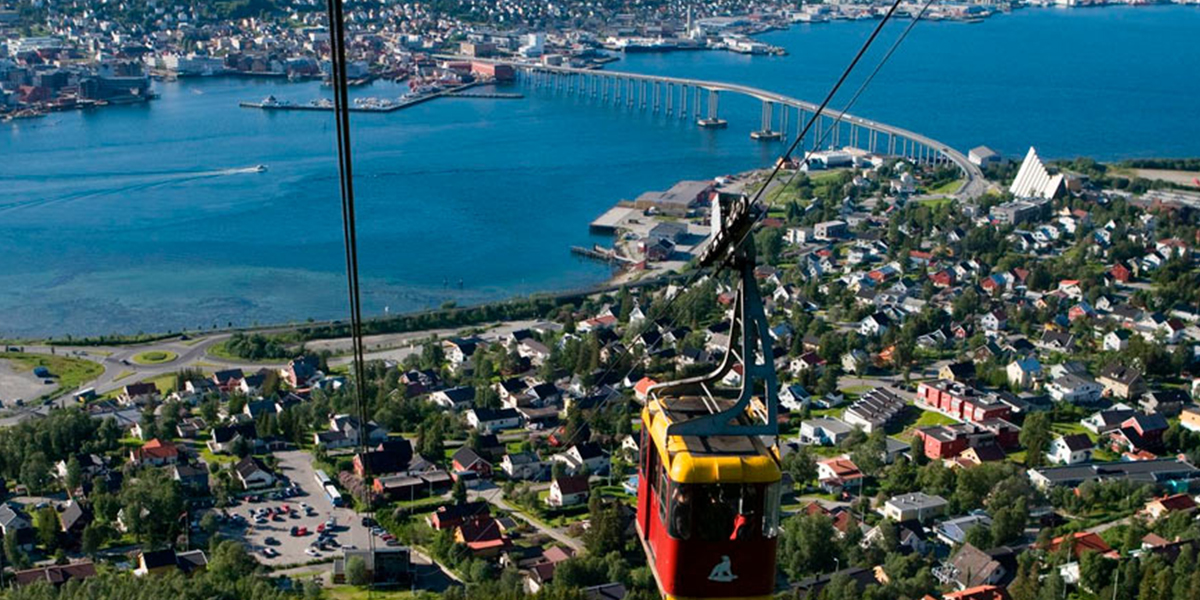 A visit to Tromsø isn't complete without a ride on the Fjellheisen cable car up to the Storsteinen mountain ledge. The journey only takes around four minutes and the views from the top are truly breathtaking.
If you're feeling peckish, you can enjoy a bite to eat at the Fjellstua restaurant while soaking in the panoramic vistas of Tromsø, the surrounding islands, the mountains and the fjords.
In summer, the ledge's upper viewing deck provides a great opportunity to bask in the Midnight Sun, while in winter it's an ideal place for hunting the ethereal Northern Lights.
Tip: If you're not a fan of gondola rides, then there's also the option to hike the 1,200 Sherpa Steps up to the ledge.
6. Check out the museums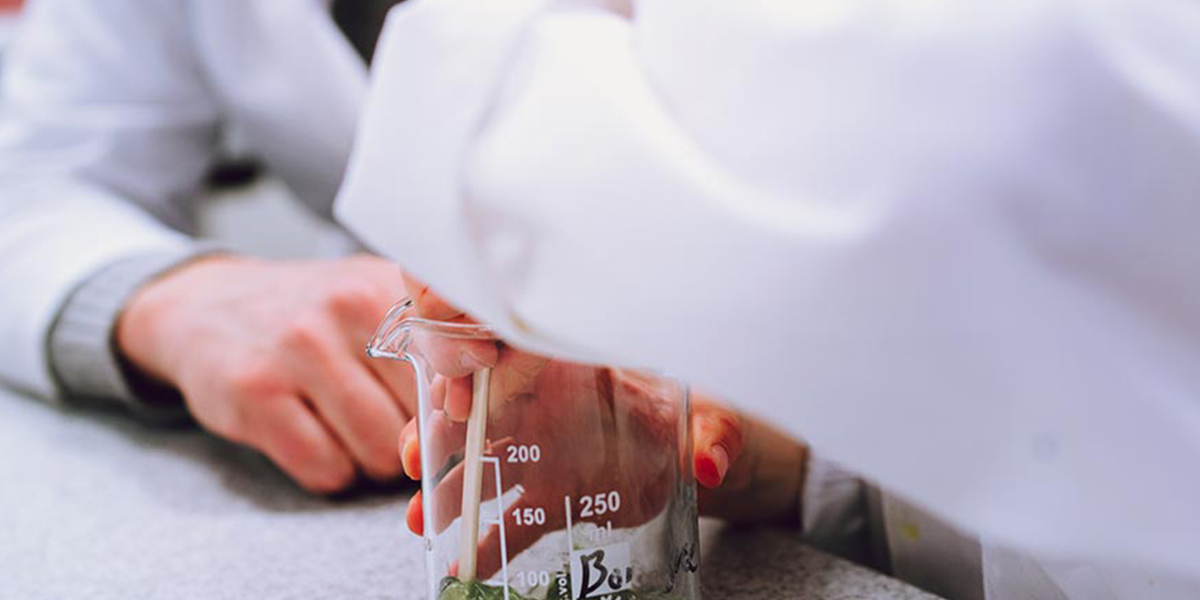 If you were unlucky enough not to catch the Northern Lights while in Tromsø, then a trip to the Norway's largest planetarium should be top of your to-do list before you leave.
Here you can enjoy a documentary show and a stunning full-dome visual of the aurora borealis alongside a myth-busting scientific explanation of the dancing lights. You can also learn about the secrets of the universe and how humans are able to explore outer space.
The planetarium entrance fee also gives you access to the Norwegian Science Center, which is fantastic if you're travelling with kids, as it's packed with interactive exhibits and science activities.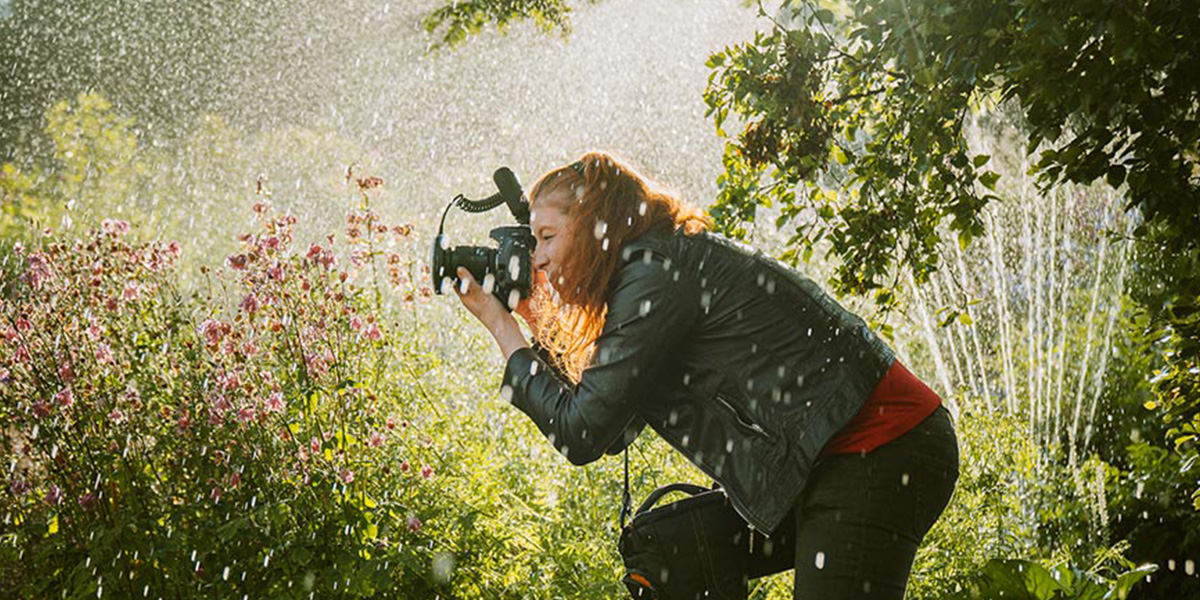 However, are you there in summer, make sure you check out the outdoor activities too. Just outside the planetarium, you'll come across Tromsø's magnificent Arctic-Alpine Botanical Garden – one of the most beautiful gardens in Europe – which is a lovely place to visit during the summer months.
Here you'll find thousands of colourful plants from the coldest places on Earth, including Arctic poppies, Siberian lilies and the Wilander Buttercup: a fragile yellow blossom that's almost extinct due to climate change.
If you're here in late June, look out for the magnificent Tibetan blue poppy, which stands at over three feet tall.
7. Explore Tromsø Ice Domes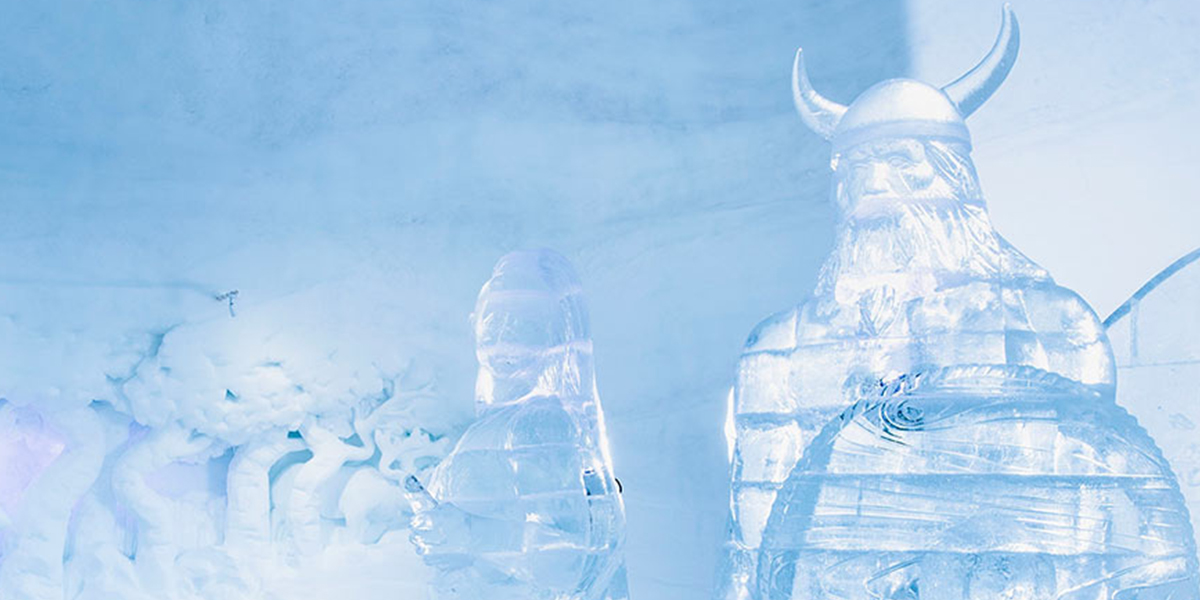 A visit to the Tromsø Ice Domes is one of the most amazing things to do when visiting the Arctic Capital in winter.
Set among the mountains of Tamok Valley, around 90 minutes outside Tromsø, this winter wonderland is built every year as the Polar Night approaches, and is open from December to March.
Here you'll find everything from ice bars to an ice cinema, and you can enjoy a delicious meal in the ice restaurant. Those looking to make the most of the experience can even choose to stay overnight in the extraordinary ice hotel, where you'll be provided with reindeer skins and a polar expedition sleeping bag.
If you do opt to spend the night at the Tromsø Ice Domes, you'll have an experienced guide to take you on a snowshoe adventure where you can search for animal tracks and look out for the Northern Lights before heading to a nature camp for dinner cooked over an open fire.
8. See the seals at Polaria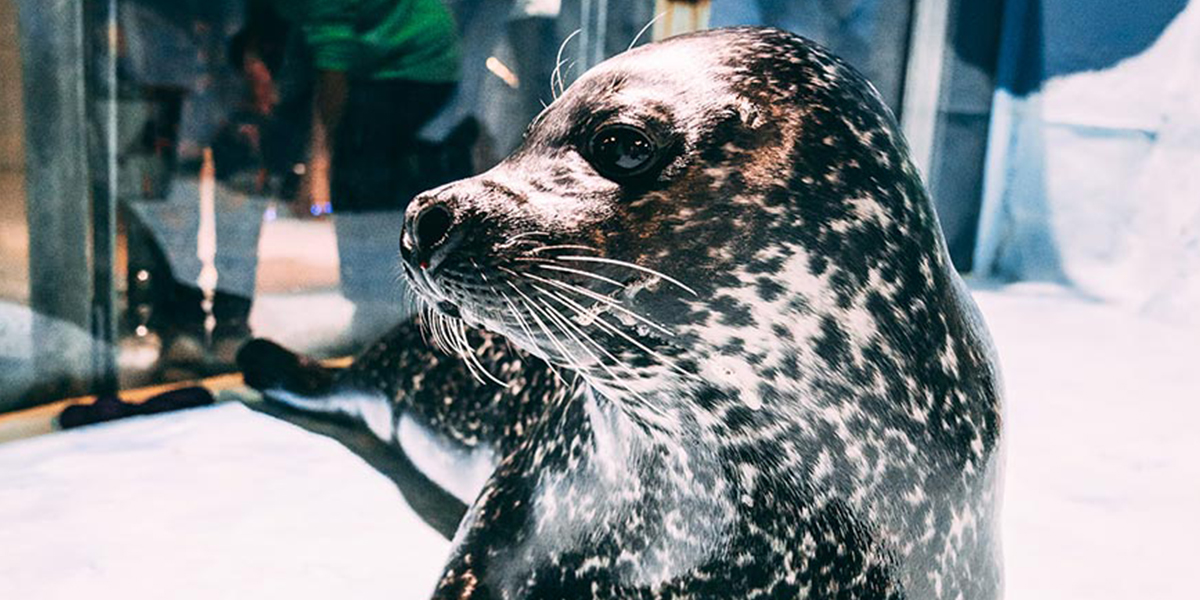 If you're visiting Tromsø with little ones, then a trip to Polaria aquarium makes for a perfect afternoon of entertainment.
Polaria's unusual building, which represents blocks of ice pushed on land by the Arctic Ocean, can be found in the city centre, and houses a variety of Arctic marine life, from tiny sharks to catfish.
It's also one of the only places in Europe where you can get up-close and personal with the Bearded Seal. There are two of these northern species of seal at the aquarium, plus two Harbour Seals, and the daily feeding and training exercises allow you to get up close to these playful animals while learning all about life in the Arctic.
9. Enjoy a spot of shopping on Storgata Street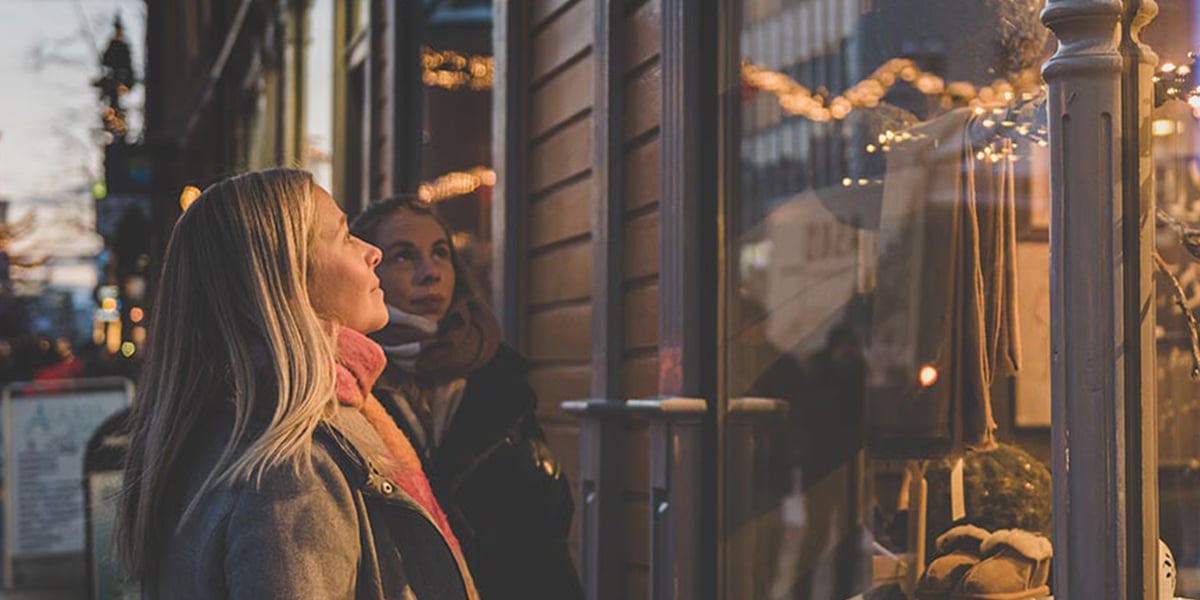 Tromsø's main pedestrian street is packed with cafés, restaurants and shops. Here you can pick up some souvenirs, local handicrafts and Norwegian-design clothing before heading for a delicious lunch at one of the many eateries on the street. And if you're up for a big night out in Tromsø, Storgata is the place to be on Friday and Saturday nights.
Tromsø's city centre is relatively compact, meaning you can walk across it in around 10 minutes, and it's actually home to the largest collection of historical wooden houses north of Trondheim.
Watch out for all of the colourful buildings with white doorways, half-columns and hound's tooth patterns in the window frames. This is known as the 'Empire' style, and it dominates the city centre, making it one of the most important concentrations of this type of architecture in Norway.
10. Take a day trip to Sommarøy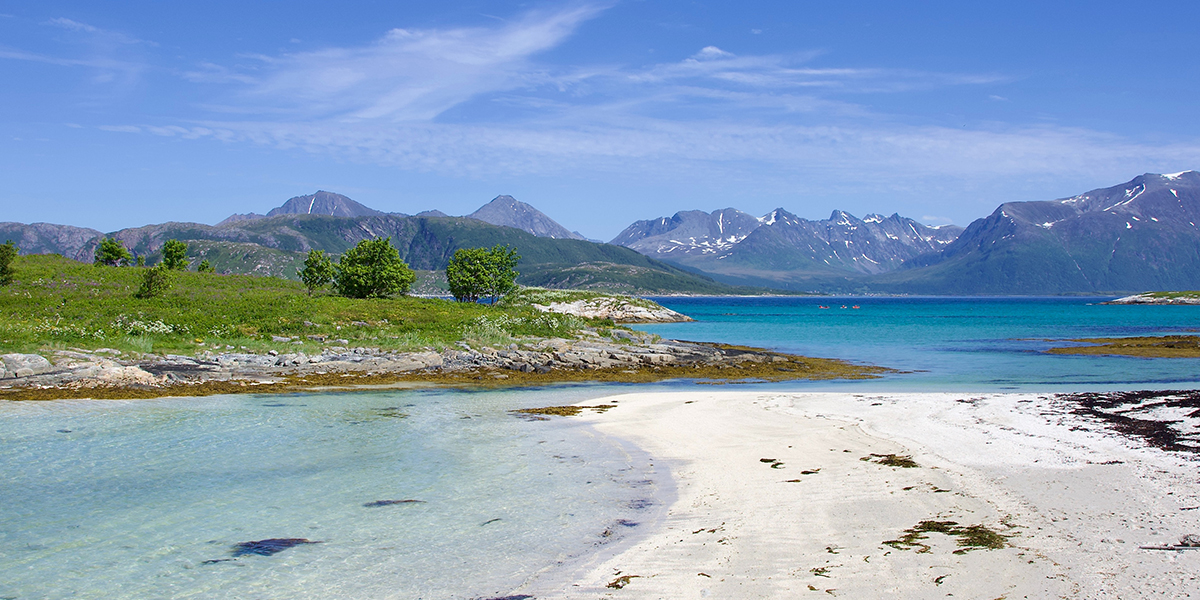 A summertime trip to Tromsø should definitely include a day out to the small fishing island of Sommarøy. Just an hour away by car, this small island plays host to some beautiful beaches with plenty of sheltered coves and shallow waters to take a refreshing dip.
There are loads of water activities to enjoy here, from Stand-Up Paddle and kayaking to diving and whale-watching safaris.
If you decide to take a guided kayak tour, you might see a seal or two popping up to say hello or even find yourself amid one of the pods of orcas that sometimes pass through local waters.
Back on land, a bike ride around the island will allow you a glimpse into the traditions of this vibrant coastal community, which is one of Norway's main herring producers.
Ready to go?
Tromsø is fantastic place to explore, both during summer and winter. You could even include it as part of a road trip around Norway. What's more, if you book your flights, tours and car rental through Norwegian Reward, you'll collect CashPoints towards a discount on your next trip!