Back to inspirational homepage
Discover Norway on a budget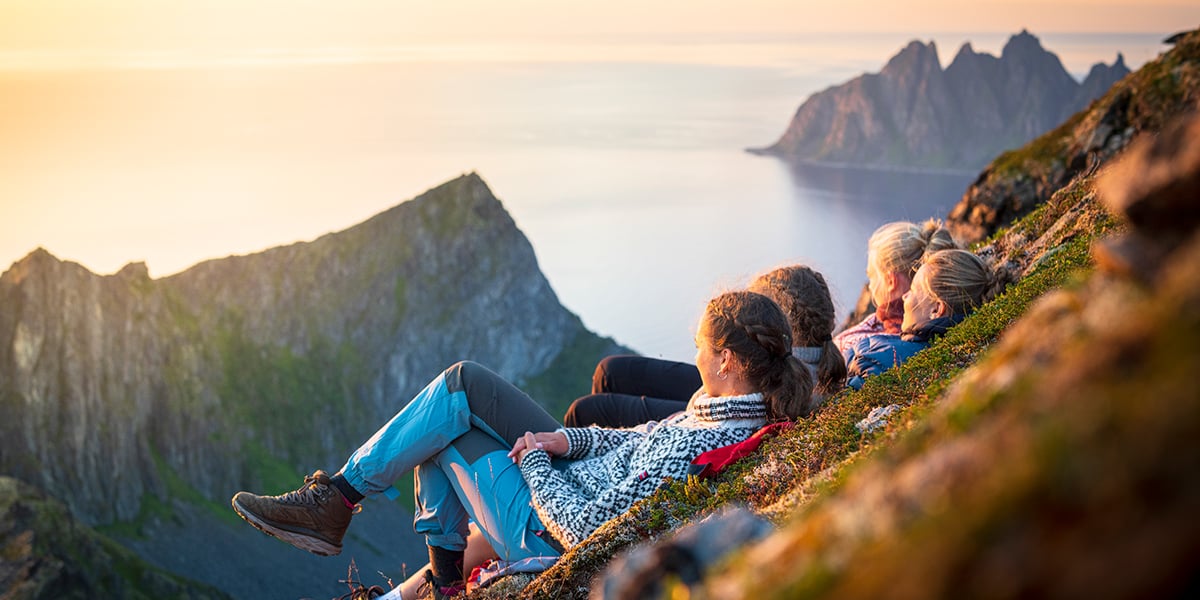 Many have Norway on their travel bucket lists but fear what the trip will cost. Do you also dream of fjords, mountains and nature untouched by man? Read our tips to get your very own budget-friendly holiday in Norway.
You might have heard of Norway as being a very expensive place to go on holiday, but it's actually possible to explore this beautiful country and its amazing nature without breaking the bank. Here we give you some insider tips for a budget-friendly holiday in Norway.
Getting there - book early
The best tip for a budget holiday in Norway is to book everything early. The cheapest tickets are always the first to be sold out, and the same applies to renting a car and booking a hotel. If you travel off-season, such as after the summer peak, the trip will also become cheaper.
Want to discover as much of Norway as possible? Renting a car might be a good idea. You'll have the freedom and flexibility to travel wherever you want, whenever you want. And if you rent a motorhome or even a vehicle with a rooftop tent, you'll have killed two birds with one stone: transport and accommodation all in one!
Norway also happens to have a good charging station network for electric cars – especially in the south. So, there are great savings to be had on fuel costs if you opt for an electric vehicle, not to mention the lower toll prices.
Experience the world's most beautiful railway journey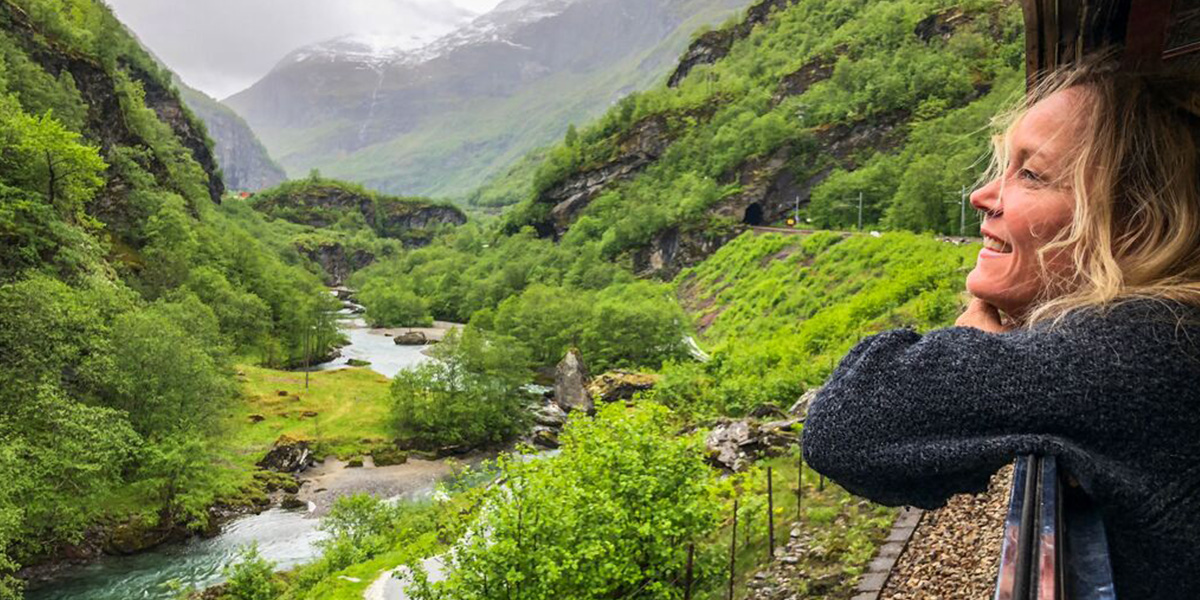 Norway has a well-developed train network, making it possible to travel through many scenic routes.
Popular routes include the Bergen Line, a line running between Oslo and Bergen, and the Flåm Railway from Myrdal-Flå. The latter is called 'the world's most beautiful railway journey' for good reason. It's also one of Norway's most popular tourist attractions.
If you want to travel through Norway on public transport, download the Entur app. You can use it to plan your whole trip from A to B and find the best travel options by train, bus or boat. And to see the fjords, mountains and glaciers from up high, we also offer a vast, comprehensive network of domestic flights within Norway. Oslo – Trondheim, for example, is one of Europe's five most travelled routes.
Maybe you're feeling extra sporty and want to spend some of your Norwegian holiday on two wheels? The perfect way to experience the breathtaking landscape is through 'slow travel'. Ask a tourist information office at your destination for bike rental. Just remember to pack lightly!
Accommodation with a 5-star view
When holidaying in Norway, something that can really drive the price up is accommodation. But there are many alternatives to booking an expensive hotel room.
Norway possesses a vast array of camp sites, tourist cabins and guesthouses in spectacular locations, all at a low price. Check out Visit Norwayand read up on the various possibilities for your desired destination.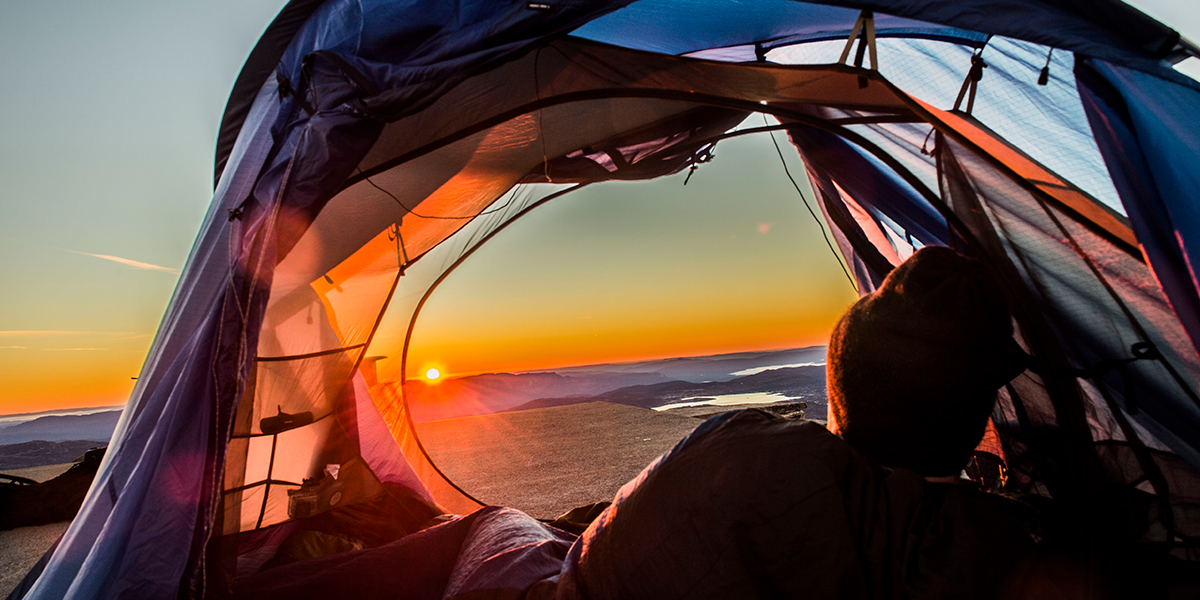 Spend the night outdoors
Want free accommodation? Pack a tent and get a guaranteed 'room' with a great view in the great Norwegian outdoors. Hanging up a hammock in the forest could be another fun alternative. A popular form of sleeping out for many Norwegians, and a unique experience. You can't get closer to nature. But don't forget to check the weather forecast first, or run the risk of a wet surprise!
Dreaming of an entirely unique experience? How about checking in at one of the many lighthouses along the Norwegian coast? There are around 60 lighthouses in Norway that offer accommodation. Many of them are quite affordable, although the most popular can be expensive. It's better to book early due to their popularity.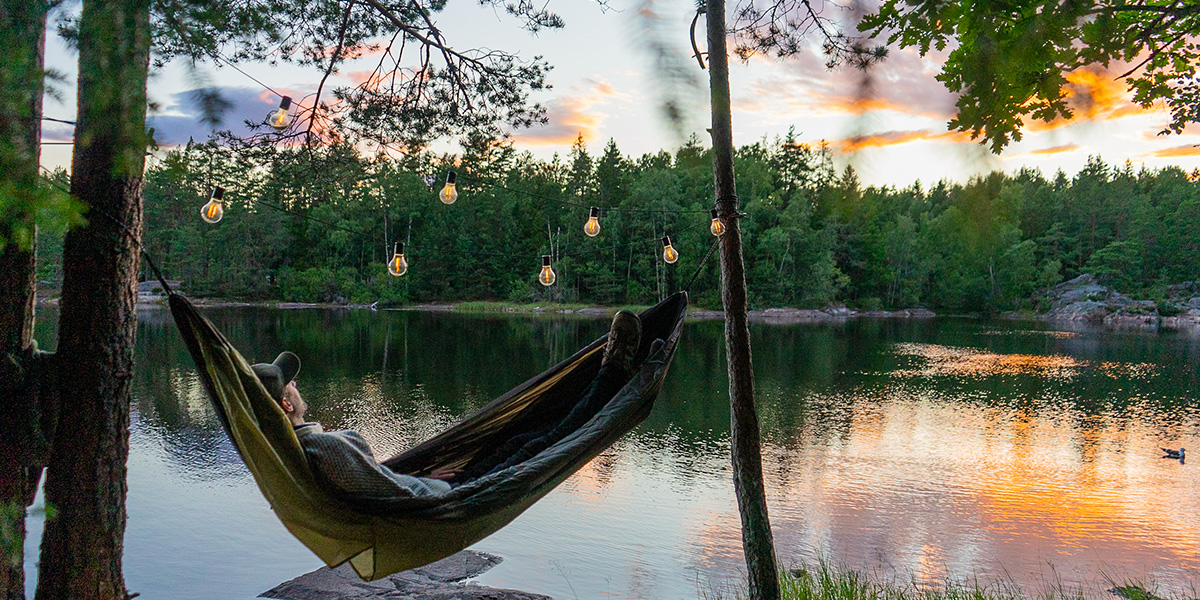 Sample the delights of nature's playground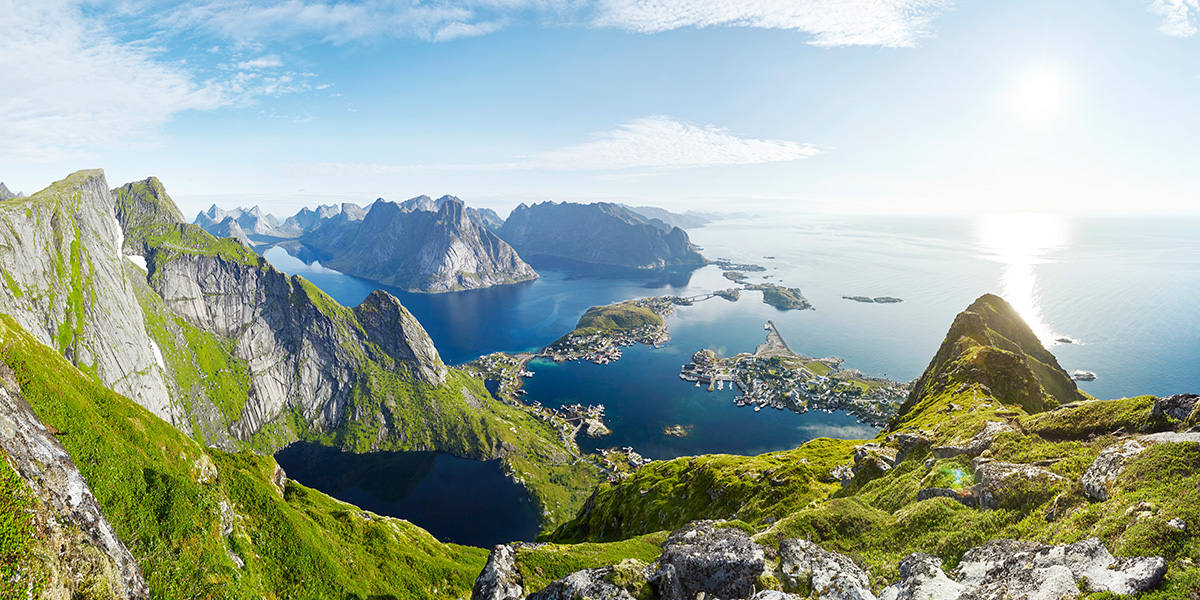 The whole of Norway is a natural playground thanks to its spectacular scenery. And it's free. Explore one of Norway's 47 national parks on foot, and be captivated by the fjords, mountains and nature untouched by man.
A special by-law means you can camp and hike anywhere in the Norwegian countryside, as long as you respect private property. You can walk for days on well-marked paths and leave nothing behind in nature but your footprints.
Although the whole of Norway possesses breathtakingly beautiful scenery, you need to decide which area in particular you want to visit. There's Western Norway, Northern Norway, Trønderlag, Southern Norway and Eastern Norway… No matter which area you pick, spectacular experiences await you. But if it's the mountains and fjords you're looking for, Western and Northern Norway are the best options.
Fjords, mountains and fishing villages
The western part of the country attracts thousands of tourists every year. Geiranger Fjord, for example, is on the UNESCO's World Heritage List. With its high waterfalls and deserted mountain farms, it's considered a jewel even amongst Norway's many beautiful fjords.
Nærøy Fjord, Hardang Fjord and Sogne Fjord are also popular destinations.
If you're near Stavanger, you must consider hiking up the Pulpit Rock. One of the most popular mountain hiking tours in Norway, as it possesses a staggeringly high view from a unique mountain plateau.
The Atlantic Ocean Road in the northwest has been described as one of the world's best road trips.
Or you could travel to Northern Norway, the country's biggest region, to discover old fishing villages, remote islands and unspoilt nature.
The beautiful Helgeland Coast is also found in this region, and it's perfect to go island-hopping to Træna and the Vega islands, for example. The picturesque Lofoten with Svolvær as the jewel in the crown, or the old fishing village Henningsvær are both worth a visit, not to mention Vesterålen and Senja.
You'll also find that the beaches in Northern Norway are as white and beautiful as those in the Caribbean, but with slightly cooler water. You might even venture as far north as Nordkapp, the northernmost point of the European mainland.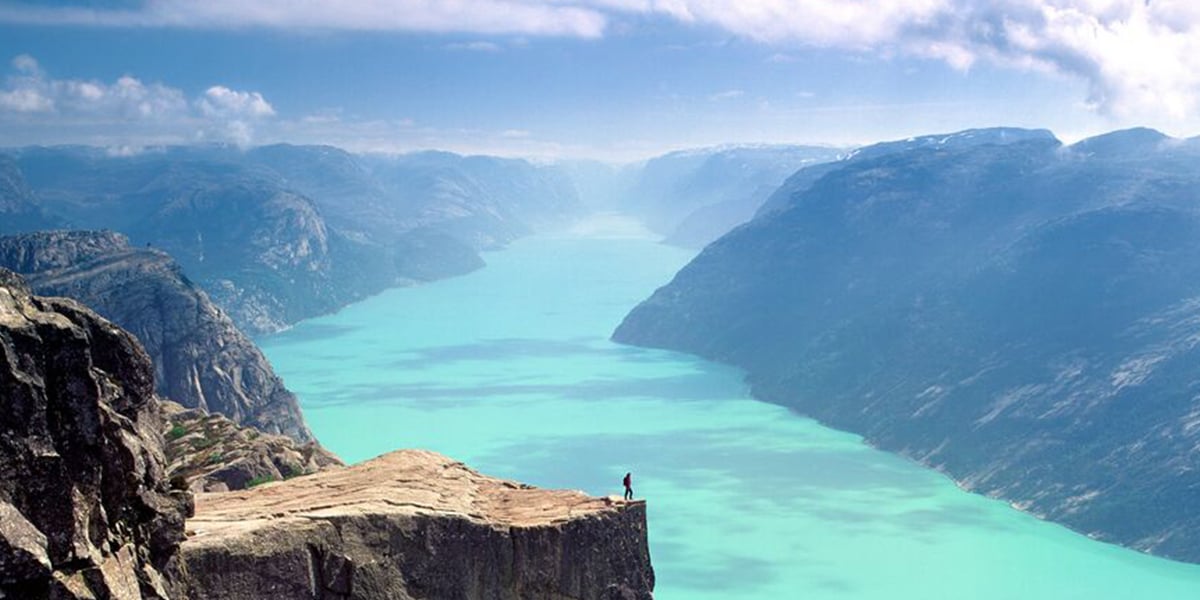 The Eldorado of outdoor activities
If you like to be active, Norway is the Eldorado of outdoor activities. There's skiing, climbing, hiking among the mountain peaks… And with its magnificent coastline, fjords, lakes and rivers, Norway is a mecca for canoeing and kayaking. Surfing has also become popular in Norway in recent years, and some of the best places are Lofoten in Northern Norway, as well as Jæren, Stad and Hoddevik in Western Norway.
If fishing is your sport, try your luck in the teeming streams, lakes and inlets of Northern Norway. Although fishing is possible all year round, ice fishing in the winter is especially appealing to anglers. Or perhaps a King Crab Safari is more your style? No matter what your interest, there's something for you in the vast range of options offered by Norway.
Just a little tip: GetYourGuide offers affordable prices for different activities and tours in Norway, not to mention that you can earn CashPoints on all your activities.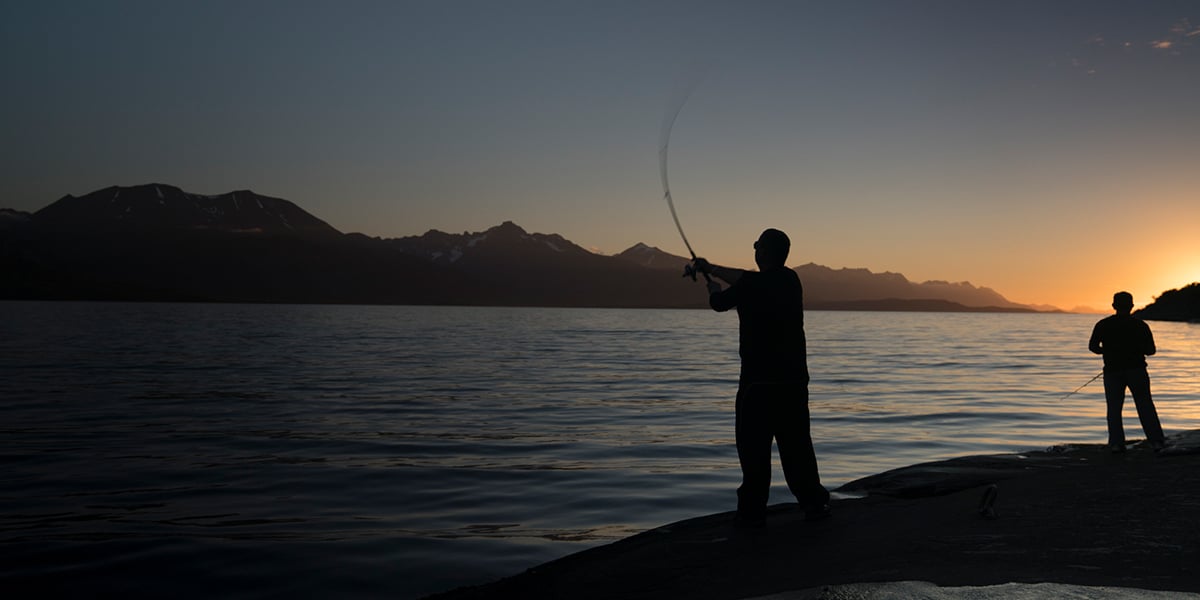 City life – urban delights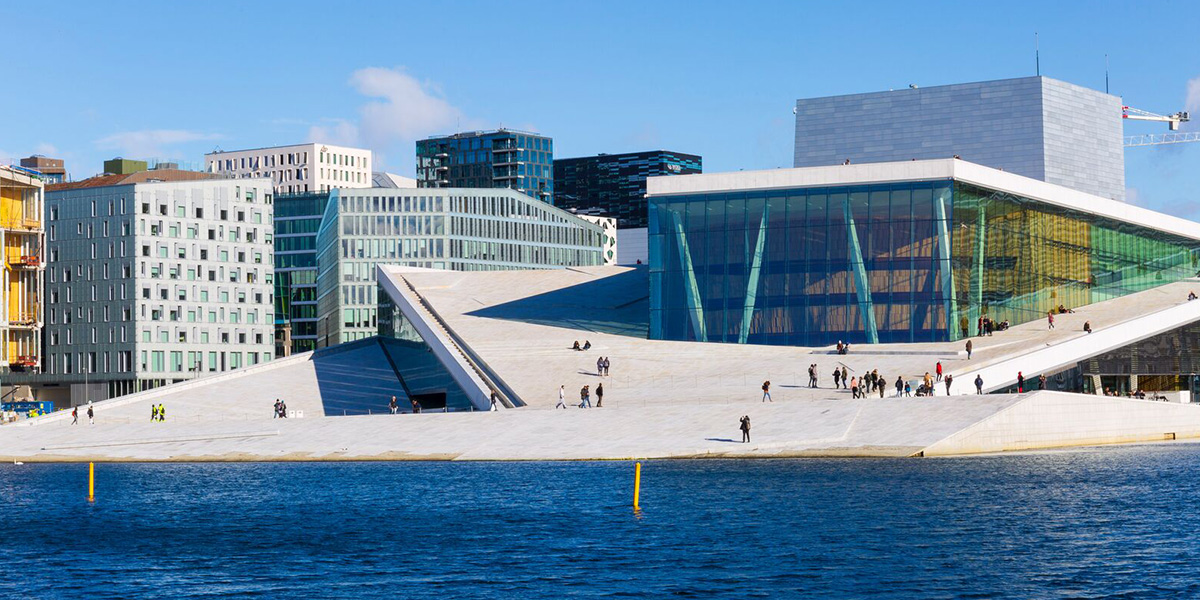 If you plan on flying to one of Norway's big cities, you should also set aside a few days for some sampling of their urban delights. Staying in the city doesn't need to be expensive. Many of their attractions are completely free. Oslo, Bergen, Trondheim, Stavanger and Tromsø are all stunning cities worth a visit.
If you're visiting the capital Oslo, we recommend you take a look at the sculpture museum, Vigeland Park. Featuring the works of sculptor Gustav Vigeland, there are 200 granite, bronze and cast-iron sculptures, all surrounded by a lush green park situated right in the middle of Oslo. Take a picnic basket, and you've got lunch covered!
If a fantastic panoramic view of the city is what you want, check out Ekebergparken or Holmenkollen.
Leisurely walking along the city's harbour is always a pleasant experience. You can walk uninterrupted for a full 10 km, all the while enjoying the ocean view. Start in the vibrant new neighbourhood of Sørenga, take in the view past Bispevika, the Munch Museum, the Oslo Opera House and continue to Aker Brygge and Tjuvholmen.
A little tip: with the Oslo Pass, you gain free access to 30 museums and public transport for 24, 48, or 72 hours. Big savings are on offer!
The city surrounded by seven mountains
As a beautiful city on UNESCO's World Heritage List, a trip to Bergen is often a must-have for anyone visiting Norway. Wander along the streets of the famous Bryggen harbour, where the very first settlers made their home, and take in the charm of the historic red and yellow painted wooden houses. The unique cultural traditions of the Hanseatic League in the 14th century can still be seen in the houses and old town centre of Bryggen. The iconic façades houses a host of specialist shops, galleries and studios.
Check out Fisketorget, one of Norway's most well-known and famous squares. It's a market still selling seafood, fruits and vegetables. How about a fresh, smoking-hot fishcake for lunch?
If a fantastic view of the city and the seven mountains is what you want, then Fløyen is the place for you. Get there either by hiking or by taking the Fløybanen, a funicular railway. One of Norway's unique stave (wooden) churches is here. Take a quick 10-15 minute trip on the Bergen Light Rail to Fantoft, the site of the Fantoft Stave Church.
Like the Oslo Pass, the Bergen Pass gives you free access to various museums and public transport, including the Bergen Light Rail and buses.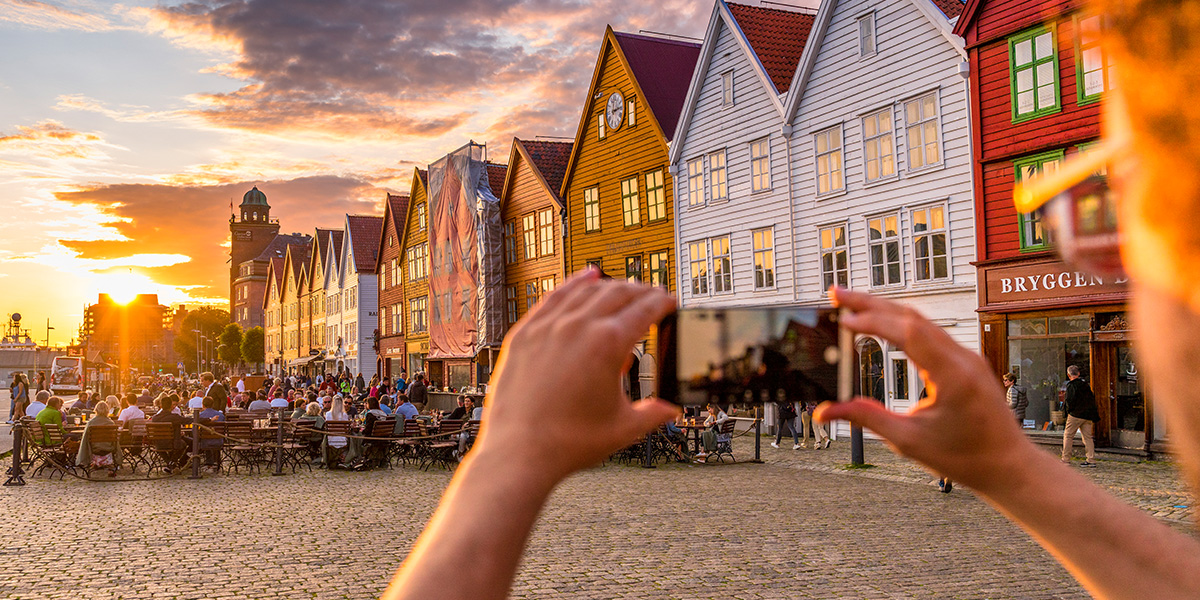 Visit the Paris of the North
The city of Tromsø is often called the Paris of the North, or the Gateway to the Artic. It's a historic gem and was once an important international trading port. This is the place to be to see the Northern Lights in the winter or the Midnight Sun during the summer.
Tromsø also has a small, charming city centre, perfect to be explored on foot. We recommend visiting the Artic Cathedral, a modern church inspired by artic nature and one of the most photographed buildings.
And don't miss the 'Fjellheisen', a dual-gondola cable car, taking you up to a plateau for the most amazing views of the city. Hiking is also an option if you're feeling sporty.
A visit to the world's northerly botanical garden is a must during the summer. Stroll around amongst small, colourful Artic species and plants from Alpine and cold regions all around the world.
Norwegian flies from London Gatwick to Tromsø during the winter season, starting in October.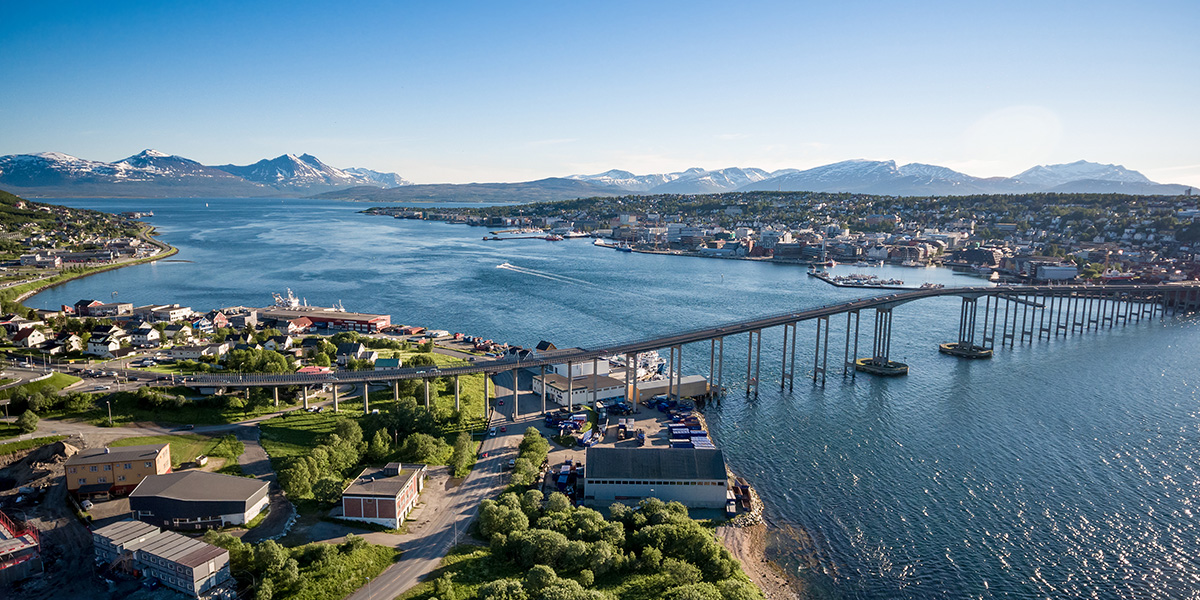 Food and drink – on a budget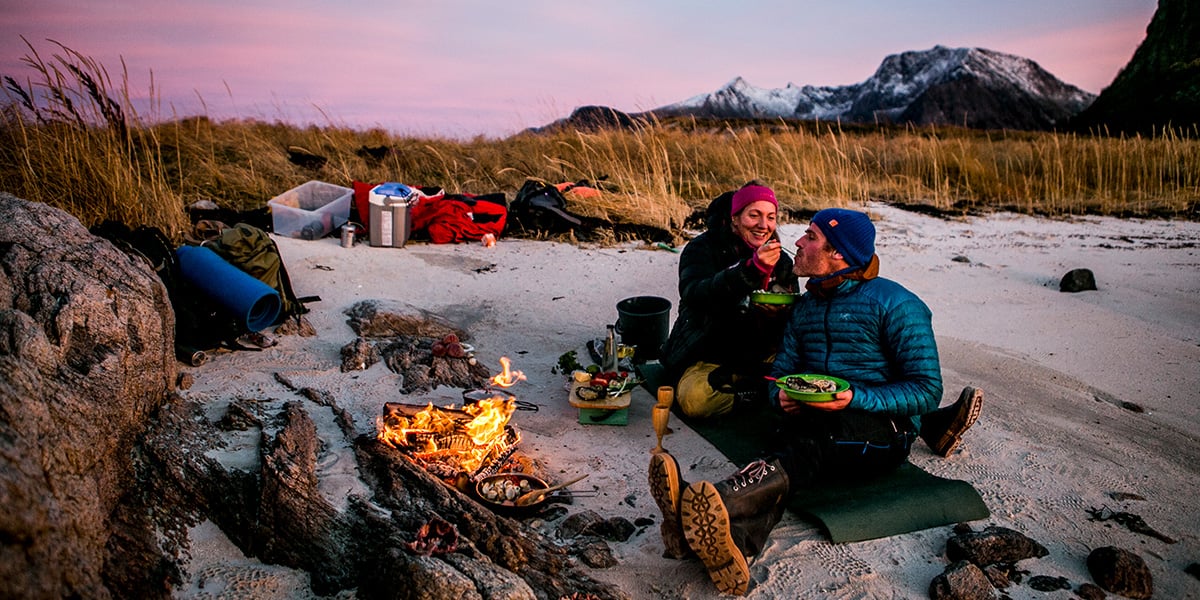 Having a meal at a Norwegian restaurant can be quite expensive. But if you stay away from the more luxurious options, it's possible to travel on a budget and still eat well.
Instead of eating out every day, try shopping locally and preparing your own meals. Some of the most affordable grocery stores in Norway are Rema, Kiwi and Coop Extra, with anything you might need to prepare a tasty home-cooked meal.
Did you know Norway has some of the best, cleanest drinking-water in the world? No need to buy bottled water when even tap water is extremely high quality. Just bring along a bottle and fill it up at any tap.
Norwegians also love picnicking. You'll be in good company if you pack a sandwich and take it to your nearest amazing viewpoint, of which you'll have many to choose from!
Another good tip for you is to download the Too Good To Go app. Use it to arrange to pick up surplus unsold food from various restaurants and shops in Norway at giveaway prices.
Book your holiday in Norway now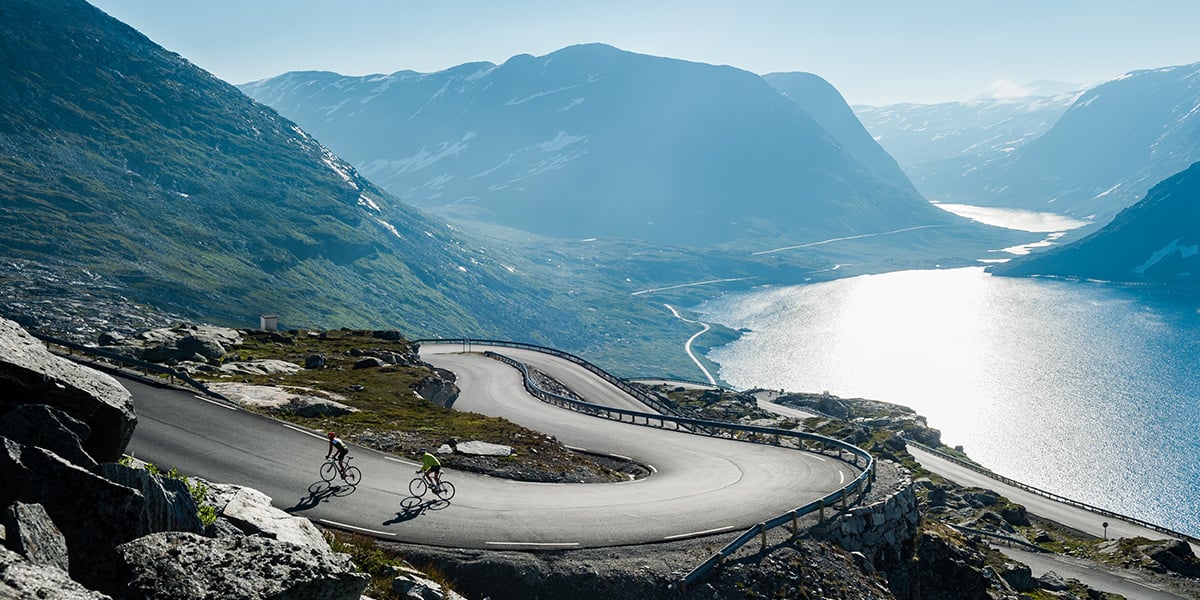 We've given you everything you need for a budget-friendly, amazing trip to the scenic country of Norway. All that's left is to book! And don't forget your camera!
Fly directly to Norway from London Gatwick
Psst. Our loyalty programme, Norwegian Reward, gives you access to exclusive promotions and partner offers, all earning you CashPoints, which can be used to fly for even less. Start to earn CashPoints now for an even cheaper Norwegian holiday.
Written by: Susanne Lindeberg