Plans change. We understand. That's why we've made it possible for you to change most bookings easily online.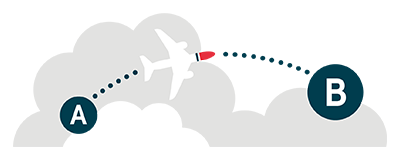 Get one rebooking without fee on all flights
This is a limited offer valid for LowFare and LowFare+ tickets on all flights. Conditions are subject to change and the conditions published at the time of booking will apply. Read more
Change your booking online and save
You can change the date and time, the destination and the name of the ticket holder (against a fee) up to 30 minutes before scheduled departure for most destinations online (occasionally you'll need to phone our Contact Centre to change a booking).

If you've made a small spelling mistake with your name, get in touch with us and we'll correct this free of charge, up to 3 characters per name. We might also be able to help regarding correction of larger spelling mistakes for free, as long as you can prove it's still the same person. If you need to add or remove a middle name or add an additional surname, and if you need a name correction due to a legal name change (for example changing from a maiden to married name), we can also correct this free of charge. Please be informed that if you make a legal name change, you need to pay the fee for name change and contact us for a refund.
Already know what to do? All you need is your profile log-in or your surname and reference number and you can easily change your booking online .
Service charge - phone and airport bookings

There's a service charge (20 GBP per person, each way) for bookings and changes made by phone and at the airport.
Cost to change LowFare and LowFare+
Name change: 60 GBP
Rebooking: 60 GBP + price difference
Refundable:

Non-refundable
Changes are charged per person, each way. Conditions apply.
Free to change Flex
Name change:

Free
Rebooking:

Free
Price difference
Refundable:

Fully refundable
Conditions apply.
Find out more about making changes