Why go?
This is where sumptuous Habsburg history meets the bright invention of Klimt, Kokoschka and the Secession.
Local hotspot
Cool independent shops stand shoulder to shoulder with bohemian bars in Neubau, district 7.
You probably didn't know
Like Berlin, Vienna was divided into four Allied zones after World War II, and remained so for ten years until 1955.
Suggested reading
The Hare with Amber Eyes (Edmund de Waal, 2010)
---
Things to do in Vienna
Charlie P's and Brickmakers Ale & Cider House
The latest trend is for quality food and craft beers in an authentic, pub-like atmosphere. It's spearheaded by the likes of Charlie P's in the student quarter and the Brickmakers Ale & Cider House in district 7. Running the kitchen for each is renowned chef Peter Zinter.
Burger de Ville
Pop-up venues and burger vans are also in vogue, such as Burger de Ville, serving high-end grilled meats from a cultish American Airstream by the terrace of the 25hours hotel between the Museumsquartier and district 7.
Prost Mahlzeit
Pool-side dining is the main attraction of Prost Mahlzeit on the Badeschiff boat moored on the Danube Canal, beside the bar vortex of Schweden Platz. The pool opens for 12 hours from 8am. Fish of the day, mussels and roast octopus feature on the menu.
Live music
For live music with an underground vibe, a hub of venues below Josefstädter Straße U-Bahn station provides indie, punk, rap and reggae sounds every night of the week. With no neighbours, and the rattle of the U-Bahn above, bands can crank it up to the max. The first club to open was Chelsea, with B72 and Rhiz now firmly established on the circuit.
Strandbar Herrmann
In summer there's a lido feel to the bars, clubs and nightspots along the Danube Canal. The Strandbar Herrmann involves cocktails and dancing on the sand, while the sleek Motto Am Fluß, designed like a boat, comprises a café, restaurant and bar/nightspot open until 4am.
Roberto American Bar
Vienna has long excelled in cocktail mixing. Barman Roberto Pavlovic – once of the legendary Loos Bar – has opened his own chic spot in the city centre. Roberto American Bar provides all the classic mixed drinks in intimate, velvet surroundings to a discerning clientele.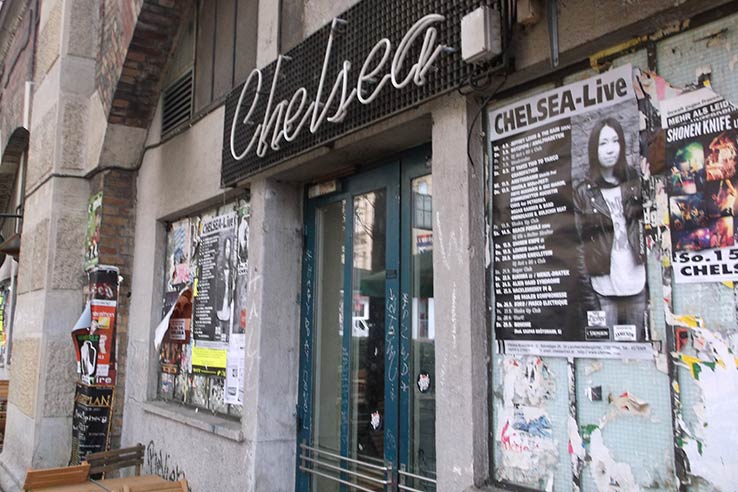 Naschmarkt and Rochusgasse
Tourists flock to the Saturday flea market and snack on foreign food at the Naschmarkt, but locals frequent the regional farmers' market on Rochusgasse every Friday and Saturday. Stalls of fresh cheeses, meats and vegetables line this pretty square in district 3, where flowers have been sold since the 1700s.
Independent boutiques in district 7
The hub for independent boutiques is district 7. Designer clothes, artisanal jewellery and funky accessories give the shop windows of Neubau a different feel to the rest of Vienna. Local designers have formed an association that provides customised shopping tours on the 7th of each month. They leave from Siebensterngasse 7 at 11am.
Neubaugasse
For a flea market with a local feel, a bazaar of vintage clothes, vinyl records and retro curios go to Neubaugasse in district 7 at the start of the month – though not in summer.
The Viennastore
Souvenir stores are ten-a-penny around the city centre but you'll find no Chinese-made fridge magnets at The Viennastore. Local artisans have created the wine glasses, coffee cups and iconic knick-knacks that line its shelves, also home to the most imaginative range of books about the Austrian capital.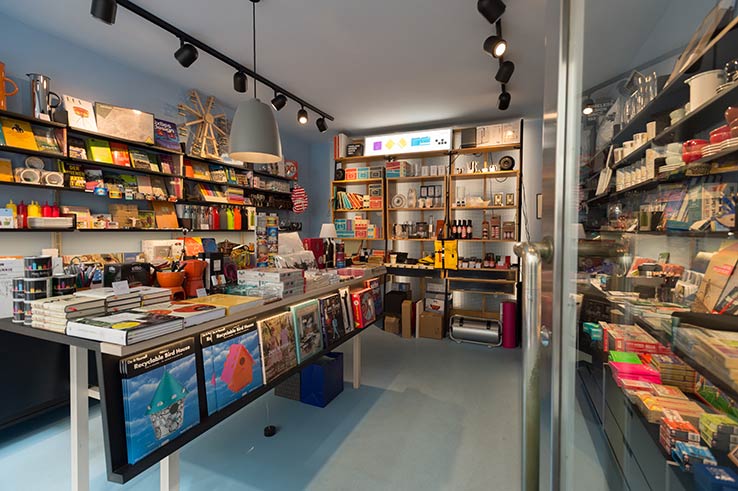 Prater Amusement Park
Vienna's most family-friendly destination, the Prater amusement park, has recently installed some modern attractions. So now the mock Mayan flumes of Aqua Gaudi and laser games add to the charming carousels of yesteryear. Near the entrance, the retro ferris wheel now runs until nearly midnight through spring and summer.
The Butterfly House
Hidden among the heavyweight Habsburg sights of the Hofburg, the Butterfly House provides an unusual and affordable diversion. Here you walk from palatial Vienna into the tropical heat of the Amazon, brightly coloured butterflies flying around your head and landing on your sleeves.
The Vienna Technological Museum
Almost every aspect of scientific and industrial development is revealed in an entertaining and often interactive fashion at the vast Vienna Technological Museum near Schönbrunn. Discover where television came from, sit in an Alpine rescue helicopter and hear an early synthesiser. Free for under-19s.
Events to look out for
New Year's Day concert (January 1)
Wiener Festwochen (five-week festival from mid May)
Life Ball (late May)
Donauinselfest – Danube Island festival for music (June)
Viennale (October/November)
Altwiener Christkindlmarkt (late November to Christmas)
Eat and drink on board

You can buy a variety of snacks, sandwiches, other light meals and beverages during your flight. Make sure you check our in-flight menu when you get on board.

New aircraft - low emissions

The average age of our aircraft is only 3.6 years old, which means less emissions and makes our fleet one of the youngest in the world.

Seat reservation

Starting from 10 Euros you can get the window seat, be seated in the front to save time or near the exits to have more legroom. Already booked? Add seat reservation now.
Video on Demand

On flights longer than 3,5 hours, you can watch movies and tv series from your smartphone, tablet and laptop for 7 Euros. Remember your headset!

Flexible tickets

Because your travel plans might be flexible, so are we. With Norwegian you can make changes to your ticket up until 30 minutes before take-off.

Earn CashPoints

Sign up for Norwegian Reward, and earn CashPoints every time you fly with us.