Why go?
For the medieval splendour of Riga's old town Vecriga, combined with its gorgeous early 20th-century art nouveau architecture.
Local hotspot
Agenskalns, an atmospheric quarter on the left bank of the Daugava, with a beautiful old market at its centre and a new boutique hotel.
You probably didn't know
Some of Riga's stunning art-nouveau buildings were designed by Mikhail Eisenstein, father of the film director Sergei – of "Battleship Potëmkin" fame.
Suggested reading
A Jew from Riga (Greta Beigel, 2011)
---
Things to do in Riga
Restoráns 1221
For fine dining in fine surroundings, Restoráns 1221 suits a holiday blow-out. A reliably expensive eaterie, which carefully sources its Baltic fish, its elk and its venison. The "1221" refers to the year the first house was built on the historic street, Jauniela.
Salve
Traditional Latvian dishes in historic surroundings are what Salve is all about, best sampled by ordering the tasting platter of Baltic herring, pumpkin cream soup, pike-perch fillet and own-made sausage. Which comes, of course, with rye bread.
Djadja Vanja
Riga still has a significant Russian population – and a number of decent Russian restaurants. Djadja ("Uncle") Vanja is one of them, where sturgeon, solyanka fish soup and borscht are served from platters sliced from birch trees.
Uzbekistana
Cuisine from former fellow Soviet states is well represented around Riga: Georgian, Armenian and, in this case, Uzbek. At Uzbekistana, tables groan beneath heaving plates of lamb pilafs and "beshbarmak" breads stuffed with goat meat. Images from the Silk Road complete the picture.
Andaluzijas Suns
One of Riga's most endearing pub–restaurants, Andaluzijas Suns takes its name from the famous Surrealist film by Buñuel "Un Chien Andalou". Metre-high beers, grilled meats and big-screen sports remain its main attractions.
Krogs Aptieka
There's a nice story to Krogs Aptieka ("Krogs apothecary"), run by an enterprising young Latvian whose father was a pharmacist. Kristaps Kreslins made a success of a similarly themed bar in the Adams Morgans quarter of Washington DC. Brews are served in antiquated vessels, in medieval surroundings. A quality jukebox and 5am closing time at weekends help things along nicely.
Leningrad
It's not all retro Soviet chic at Leningrad (or "Ленинград"). A quick perusal of a recent schedule reveals a night of Latvian punk, another of Russian retro disco and a Tom Waits birthday party. It's all very tongue-in-cheek – and bags of fun.
Skyline Bar
Riga has one proper cocktail lounge, 26 floors up in the Radisson Blu Hotel. Open to non-guests, allowing first-time visitors to get their bearings from a panoramic view of the city, the Skyline Bar provides themed drinks such as the "26th floor" and the "Latvian mojito" as DJs spin and the sun sets. There's a nominal charge on weekend nights.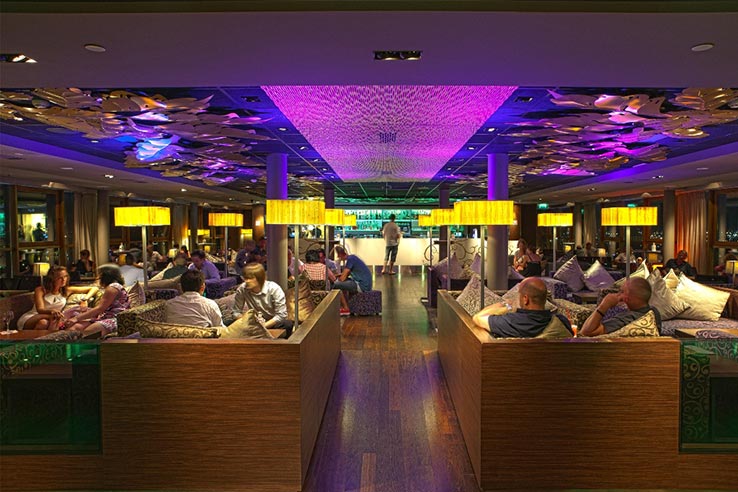 The Central Market
The Central Market in Riga has to be seen to be believed. It is absurdly huge: 3,000 outlets housed in five former Zeppelin hangars. Piles and piles of fresh regional produce fill the halls, along with clothes and accessories, also locally made, and all kinds of manufactured goods.
Robert's Books
The man behind English-language bookstore Robert's Books is Economist journalist Robert Cottrell. Among new and second-hand editions, you'll find guides to Riga, published walking tours of the art nouveau district, and so on. Readings and children's story-telling are regularly scheduled.
Art Nouveau Riga
The city's architectural heritage inspires Art Nouveau Riga, a tasteful artisanal store set up by four friends. They create or source the art nouveau-style glassware, tiles, candles and textiles that fill this bright, imaginative boutique.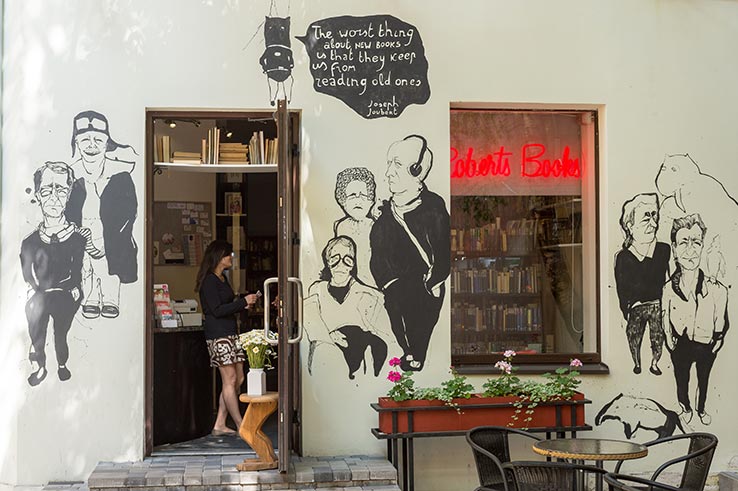 Latvian Photography Museum
One attraction that kids might enjoy as much as adults is the Latvian Photography Museum. Before World War II, photography here was as advanced as almost anywhere in Europe – the legendary subminiature Minox camera was developed in Riga.
Riga Zoo
Riga Zoo is known for its unusual nocturnal creatures – in winter, there is late opening until 9pm. It also advertises feeding times for meerkats, hippos and ring-tailed lemurs.
Events to look out for
Riga Music Festival (January)
Bach Music Festival (February–March)
Riga Opera Festival (June)
Early Music Festival (June–July)
Porta World Music Festival (November)
Winterfest (November–February)
Christmas Market (late November–early January)
Eat and drink on board

You can buy a variety of snacks, sandwiches, other light meals and beverages during your flight. Make sure you check our in-flight menu when you get on board.

New aircraft - low emissions

The average age of our aircraft is only 3.6 years old, which means less emissions and makes our fleet one of the youngest in the world.

Seat reservation

Starting from 10 Euros you can get the window seat, be seated in the front to save time or near the exits to have more legroom. Already booked? Add seat reservation now.
Video on Demand

On flights longer than 3,5 hours, you can watch movies and tv series from your smartphone, tablet and laptop for 7 Euros. Remember your headset!

Flexible tickets

Because your travel plans might be flexible, so are we. With Norwegian you can make changes to your ticket up until 30 minutes before take-off.

Earn CashPoints

Sign up for Norwegian Reward, and earn CashPoints every time you fly with us.