{{result.subTitle}} - View as map
{{filteredResult.length}} destinations

for a budget of
{{result.subTitle}} - View as map
0 destinations

for a budget of

}
{{result.subTitle}} - View as map {{filteredResult.length}} destinations

for a budget of
No destinations are currently available. Please try with different search options.
= Some flights in this period have transit stops
No destinations are currently available. Please try with different search options.
Why go?
It's safe, friendly, uncrowded, easy-to-get around (the entire old city is walkable within a 15-minute radius), cheap and a great stop-off before hitting Croatia's stunning coastline.
Local hotspot
Petar Preradović Square (nicknamed Flower Square) is a bustle of coffeehouses, restaurants and bars, including the current 'it' drinking spot Gost&Ona.
You probably didn't know
At midday every day, the Grič cannon is fired from Lotrščak Tower in the Upper Town.
Suggested reading and viewing
Read The Lady from Zagreb (Philip Kerr, 2015); watch Sophie's Choice and Fiddler on Roof, parts of which were filmed in Zagreb.
---
Things to do in Zagreb
La Štruk
Ask a local what the absolute 'must eat' dish in Croatia is and most will tell you štrukli – a traditional baked filo pastry filled with cottage cheese and cream. It's probably why the folk behind La Štruk, a restaurant specialising in sweet and savoury versions of the stuff, do such a roaring trade from breakfast to dinner.
The Beertija
Basement bar The Beertija, which also has a huge outdoor courtyard, has been serving up the best range of the amber stuff in the city since it opened in late 2012 (the name is a play on the word birtja – a Balkan pub – after all). Instagram-friendly statues and artworks of music icons mix in with the beer to attract a cool crowd.
Rougemarin
Like in all good cities, the gourmet burger trend has hit Zagreb and no-one does them better than Rougemarin, a hall of mismatched furniture with an equally large outdoor terrace. It's in an unusual location, next to a public car park about 30 minutes walk (or a 10-minute taxi ride) from the city, but well worth seeking.
Tkalčićeva Street
At first glance, Tkalčićeva Street looks like most European party strips: lined with restaurants and bars that pump out familiar pop tunes, and have furniture spilling chaotically onto the roadside. However, you won't find promo girls and shot offers here. Instead, you'll meet a friendly bunch of locals to join for cheap drinks and a lively atmosphere, long into the early hours.
Tvornica kulture
Tvornica kulture, or the Culture Factory, is basically a concept party venue. Its 1,800 capacity hall hosts a good club night, as well as bigger music concerts, while its smaller, more intimate hall Mali Pogon transforms from a daytime café to an intimate venue featuring local bands at night.
Klub Močvara
Go hard or don't bother going at Klub Močvara. The city's legendary nightclub is the place to dance. It runs regular theme nights that start at 10pm, running until 4am on Friday and Saturdays.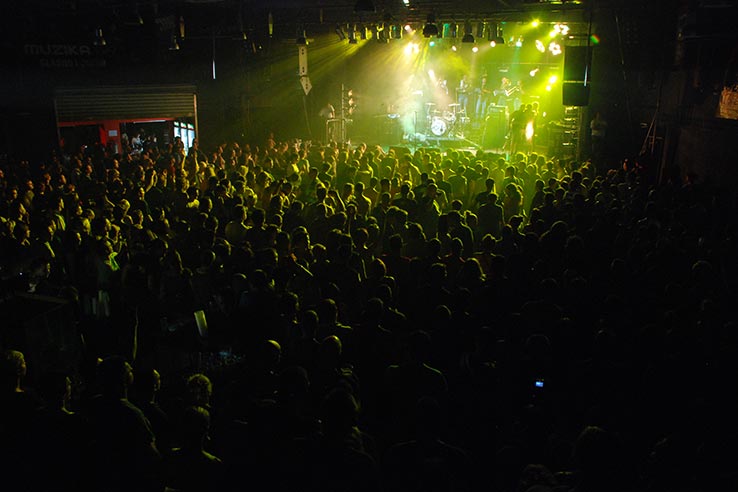 The Dolac market
For the freshest (and tastiest) food – fruit, vegetables, meat, fish, cheese and home-made goods such as preserves and cakes - head to the daily Dolac market on a square just up from Jelačića. It's where farmers from surrounding villages sell their produce, while downstairs you'll find fishmongers and butchers.
Ilica
The main high street, Ilica, just west of the central Ban Jelačića Square, is where you'll find all your usual fashion brands, such as Miss Selfridge, Mango and United Colors of Benetton, as well as some cute, independent boutiques.
Spectacular nature
Croatia is famous for its spectacular nature, from mountains to waterfalls, forests and the Adriatic coastline, and Zagreb makes a great base for seeing some of the highlights. For very good reason, one of the most popular tours is to Plitvice Lakes, an UNESCO World Heritage protected oasis of turquoise lakes and waterfalls in a lush forest setting. Book a trip with Zagreb Tours for a wonderful day out with a friendly, knowledgeable guide.
Blue Bikes Zagreb
Peddling around Zagreb as part of a Blue Bikes Zagreb tour is a fun workout. You get to see and, arguably, learn so much more under the expert guidance of company owner Alida. Just remember that you need to back–pedal to stop the 'brake–less' bikes.
The Museum of Broken Relationships
If you only visit one of Zagreb's 50 or so museums and art galleries, then make sure it's the Museum of Broken Relationships. The multi-award winning exhibition on failed relationships displays redundant love tokens – from teddy bears to wedding dresses – from across the world, alongside accompanying letters explaining the break-up, which scale from heart-breaking to hilarious.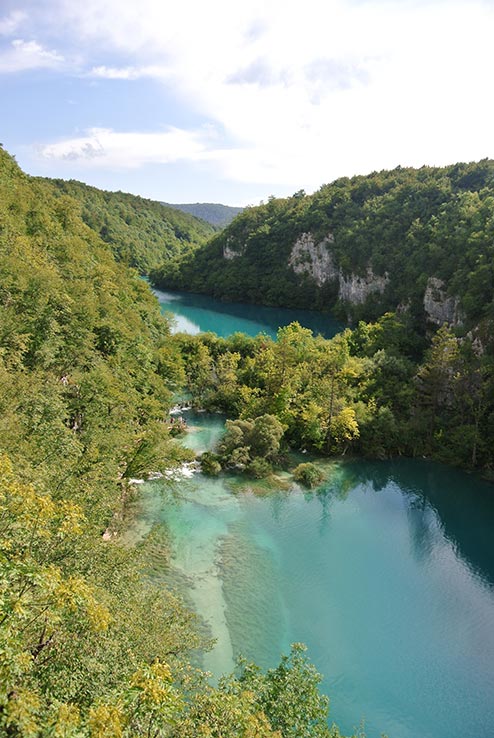 Events to look out for:
FIS Ski World Cup Snow Queen Trophy (January)
Zagreb Coffee & Chocofest (February)
Croatian Food and Wine Festival (April)
Floraart - The International Garden and Flower Exhibition (May)
INmusic festival (June)
Cest is d'Best Street Festival (June)
International Air Balloon Festival (September)
Flying with Norwegian
Flexible tickets
You can make changes to your ticket up until 30 minutes before take-off.
In-flight entertainment
Fly Norwegian, and you'll have entertainment at your fingertips. Video on Demand is available on most flights.
New aircraft - low emissions
Fly with one of the youngest fleets in the world, which means less emissions and a more comfortable flight.