{{result.subTitle}} - View as map
{{filteredResult.length}} destinations

for a budget of
{{result.subTitle}} - View as map
0 destinations

for a budget of

}
{{result.subTitle}} - View as map {{filteredResult.length}} destinations

for a budget of
No destinations are currently available. Please try with different search options.
= Some flights in this period have transit stops
No destinations are currently available. Please try with different search options.
Why go?
The best sunset spot in the Med, located in the village of Oia, is the main draw for many, but the island's growing status as a foodie hotspot with some of Greece's finest produce and wine, is, arguably, more compelling.
Local hotspot
Located in the seaside villages of Kamari and Perissa down in the south-east corner, the waterfront bars are used to the sight of revelers taking to the black, volcanic sands for a dance as afternoon turns to evening.
You probably didn't know
Some scholars – admittedly at the New Age-ier end of the spectrum – believe the isle could be the site of the lost city of Atlantis.
Suggested reading
It was Plato who first discussed the existence of Atlantis. Debate still rages today whether he based the story on historical fact, or whether the decline of the fabled city is a mere a moral allegory, but you can decide for yourself by reading Timaeu (possibly not in the original Greek).
---
Things to do in Santorini
Metaxi Mas
Ask islanders where the best traditional food is and they'll direct you to the hilltop village of Pyrgos in the south, where this cracking tavern offers generously proportioned plates of Santorini fare – like lamb shank – as good as the views.
Selene
The village of Pyrgos is also home to the island's best fine-dining experience, in the form of Selene, which is elevating local fare to seriously refined heights – think poached cod stew with garlicky fava and lime granite.
Candouni
Located on its northern tip, Oia is where all those stunning photos of white-washed windmills and crimson-flecked sunsets are taken. As a result, it can be something of a tourist trap, so Candouni – at Oia 847 02 in the warren-like old town – is a good name to have in your back pocket, thanks to its smart take on Mediterranean fare, with Italian and Cretan inflections.
Santo Wines
Thanks to its volcanic soil, which lends a mineral tang, Santorini's wine is winning fans around the globe, and Santo is the island's biggest producer. Take a whole afternoon to enjoy a tour and – of course – a tasting after.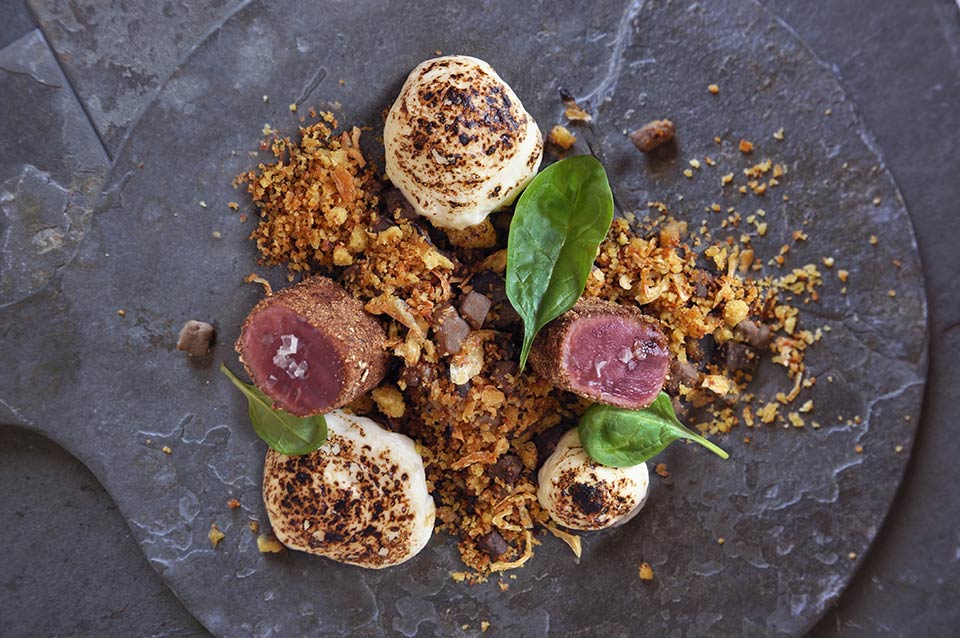 Koo club
Arrive early and you could be forgiven for thinking that the Koo club, with its pretty hanging lanterns and swaying palms, is the kind of place to retire for a quiet drink, after a civilised dinner on Fira's nearby clifftop. Post midnight the place transforms, however, with a thronging mass of revelers dividing their time between the three outdoor terraces and the heaving dancefloor inside.
The Beach Bar
This Perissa beach institution was the very first bar to arrive on the black sands of the island's south-east corner. A chilled daytime vibe turns into something more expansive as night falls – especially during their legendary full moon events.
Kira Thira Jazz bar
Many of Fira's best cocktail options are concentrated on Marinatou street, which runs along the clifftop. However, just five minutes away lies one of the island's oldest and best bars. Kira Thira Jazz has, for more than three decades, offered a wood-panelled place of respite where locals and newcomers alike can enjoy a relaxed drink to a mellow soundtrack.
Ilias Lalaounis
Ilias Lalaounis is Greece's best-known jewellery designer and his Santorini store, in Fira's Ypapantis shopping centre, is itself an object lesson in clean design. Many of the gorgeous pieces take inspiration from classical historical periods, from Minoan to Byzantine.
Art of the Loom
It may not look it from its entrance on a Fira sidestreet, but Art of the Loom is a veritable Aladdin's cave. Inside, you'll find a mix of upcycled vintage aretefacts transformed into art pieces, as well as jewellery, paintings, and locally made craft.
Atlantis Books
Atlantis Books is not the kind of place you'd expect to find amidst the glittery boutiques and souvenir shops of Oia. This bookstore was founded by two Americans in 2002, and it's become a focal point for the island's art and literature scene – not to mention, the best place to pick up a rare tome.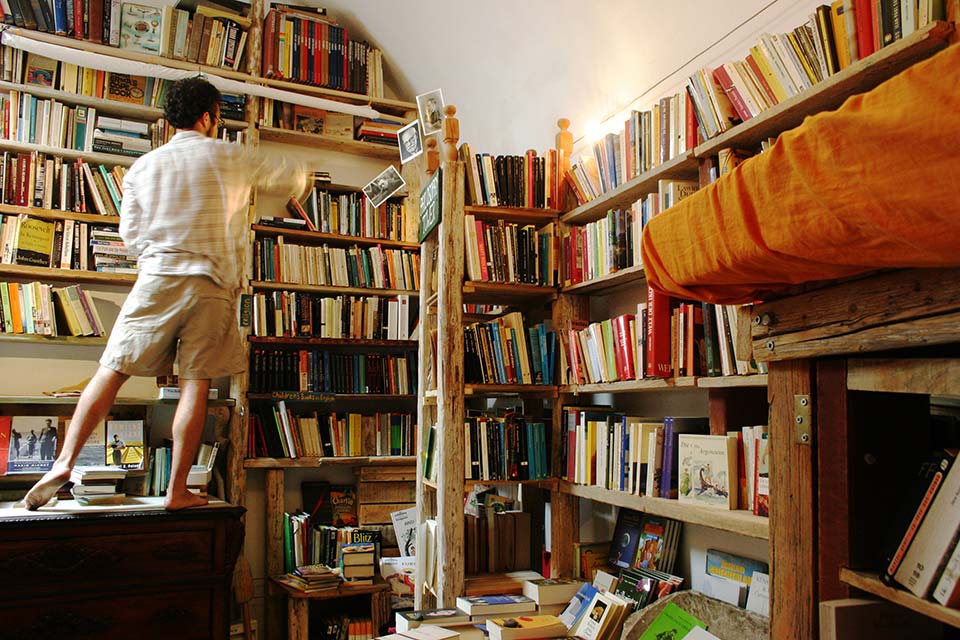 Santorini Sailing
The best way to appreciate the views of Santorini's showpiece caldera is by jumping onboard a catamaran to see the volcano in all its steaming glory. Captain Ted of Santorini Sailing offers day-long tours that include a therapeutic dip in the sulphuric hot springs and a cracking sunset.
Kamari Open Air Cinema
Kamari's Open Air Cinema has, each summer, for the past 30 years screened a selection of Tinsel Town's greatest hits. If there's a more chilled-out place to watch a movie, cocktail in hand, we're yet to find it.
Museum of Prehistoric Thira
The town on Akrotiri was once a Minoan settlement, but it was decimated by a volcanic eruption in 1650BC and preserved under lava until 1967. Today, you'll find many of its treasures, including vivid frescoes and pottery pieces on display at the Museum of Prehistoric Thira in the capital, at Fira 847 00.
Events
Supa Dupa Fly x Santorini 2017 (June)
Santorini Jazz Festival (July)
Megaron Gyzi Festival (August)
Santorini Ifaisteia festival (August)
Feast day of Holy Virgin (August)
International Music Festival (September)
Red Bull Art of Motion (October)
Flying with Norwegian
Flexible tickets
You can make changes to your ticket up until 30 minutes before take-off.
In-flight entertainment
Fly Norwegian, and you'll have entertainment at your fingertips. Video on Demand is available on most flights.
New aircraft - low emissions
Fly with one of the youngest fleets in the world, which means less emissions and a more comfortable flight.