No destinations are currently available. Please try with different search options.
= Some flights in this period have transit stops
= Some flights in this period have transit stops
Why visit Tivat?
Located between Budva and Kotor, overlooking the deep blue Adriatic, Tivat is the perfect base for exploring the blissful Montenegrin coast. It sits at the mouth of the Bay of Kotor, often referred to as "Europe's southernmost fjord", and is home to Porto Montenegro, a plush super-yacht marina. Lovely Kotor is protected by sturdy medieval fortifications around a UNESCO-listed old town, with pedestrian-only stone alleys, Venetian-era mansions and elegant churches. In contrast, sunny Budva looks onto the open sea.
Founded by the Ancient Greeks in the 4th century BC, it's the heart of the 35-km long Budva Riviera, where you'll find a succession of sand and pebble beaches, backed by dramatic limestone mountains. Take a flight to Tivat and start your Montenegrin adventure.
Why fly to Tivat with Norwegian?
We give you the freedom to choose, so you get the opportunity to fly at the lowest possible price - without compromising on quality. Find cheap flights to Tivat in our low fare calendar. The earlier you book, the cheaper the tickets.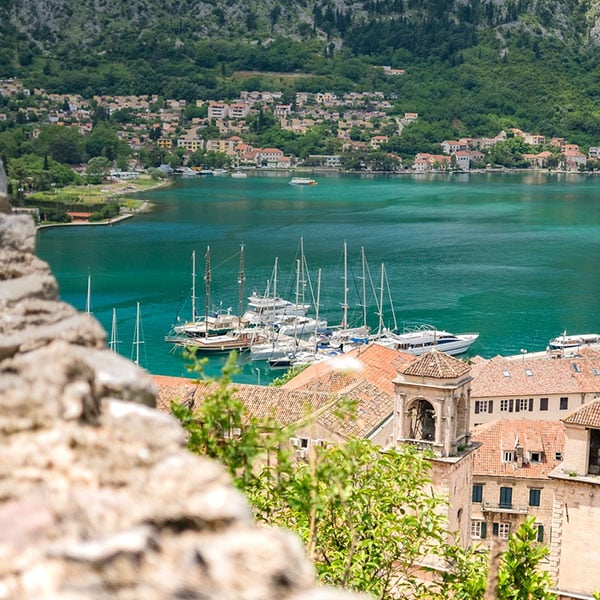 Flying with Norwegian
New aircraft - low emissions
Fly with one of the youngest fleets in the world, which means less emissions and a more comfortable flight.