{{result.subTitle}} - View as map
{{filteredResult.length}} destinations

for a budget of
{{result.subTitle}} - View as map
0 destinations

for a budget of

}
{{result.subTitle}} - View as map {{filteredResult.length}} destinations

for a budget of
No destinations are currently available. Please try with different search options.
= Some flights in this period have transit stops
No destinations are currently available. Please try with different search options.
Why visit Madrid?
For the city's brightly lit corner bars or romantic Michelin-starred restaurants. For mornings at the markets, afternoons with the ducks at Retiro Park and nightlife in Malasaña or Chueca.
Local hotspot
At midnight the last diners will still be eating along Cava Baja street, the place for a sensory overload of friendly, raucous tapas bars.
You probably didn't know
Madrid is the highest capital city in Europe, with skiing less than an hour's drive away and wolves spotted within 40km.
Suggested reading about Madrid
Winter In Madrid (CJ Sansom, 2006)
---
Things to do in Madrid
Hortensio
Hortensio is a small bistro in the Chamberí barrio in Madrid. Go for Parisian chic, Spanish warmth and South American cuisine, such as refreshing ceviche of seabass from Colombian chef Mario Valles.
Huevos de Lucio
Huevos de Lucio specialises in eggs broken over chips in a glorious, white-and-gold mountain of grease. Gluttons can make it even better with the addition of ham or sausage.
Restaurante Alabaster
Madrileños like to claim that their city is Spain's best port, for the speed with which seafood arrives from the coast. When you fly to Madrid, go to Galician restaurant Alabaster's smoked sardine, served with a delicate, buttery cheese on wafer-thin toast provides strong supporting evidence.
Platea
When you visit Madrid, go to Platea which houses 18 bars and restaurants over five floors, in a former cinema. Its design still pays homage to the movies, with carved wooden "organ pipes" above where the screen once was. Top chef Ramón Freixa's chicken with mustard sauce, served on the Arriba level, makes for classy comfort food. (Freixa has two Michelin stars for his restaurant at the Hotel Unico.) The prime viewing spot in Platea is the Palco bar, up in the Gods.
La Campana
One of the best places to have the Madrid classic "bocadillo de calamar" (squid roll) is La Campana near Plaza Mayor, where the cheerful, pink-shirted staff shove so much calamar into every roll, it'll spill out as you carry it to your table.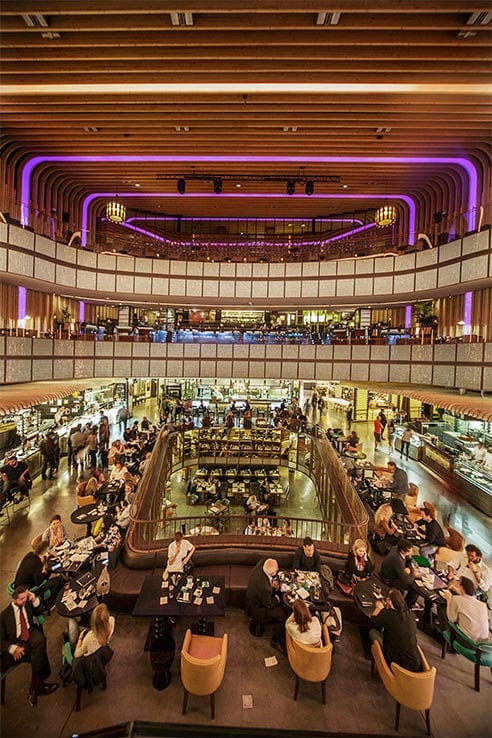 Museo Chicote
Being in Madrid, Hemingway once sauntered through the art deco doors of Museo Chicote. Today the venue's sound system playing funk, latin and house, might have him spinning in his grave – but this 1931 cocktail joint is still a place to be seen in Madrid, with photos of stars on the walls to prove it.
The Roof
Even more popular for model-actor types is The Roof at the ME Melia. In the 1920s it was the hip place for bullfighters to hang out but now the gleaming white tower in one corner, known as "the lighthouse", is a beacon for Madrid's rich, thin and beautiful.
La Venencia
Staying in Madrid, at La Venencia they look mildly appalled if you ask for anything but sherry (fair enough, they only sell sherry). The artfully dilapidated décor makes you feel as if you're in a splendidly seedy 1940s detective novel.
Tupperware
Loud and proud about its student geekiness, Tupperware has Batman cartoons on the walls, horror-movie eyeballs on the ceiling and cheap(ish) drinks at the bar.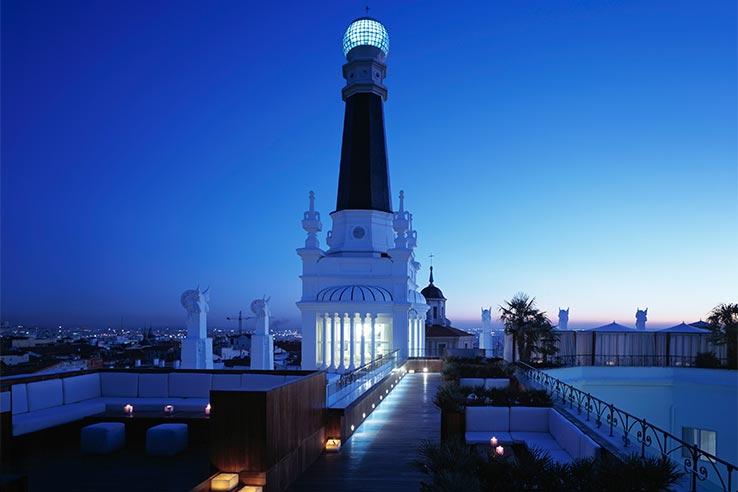 Federica & Co
Along Calle de Serrano, Gucci, Armani, Bulgari, and Cartier are conveniently close together for those who can afford them. For more boho tastes, and a lower budget, Federica & Co offers vintage fashion, antiques and flowers from six tiny boutiques surrounding a shady courtyard.
El Rastro
Madrid's oldest flea market, El Rastro, takes over the Embajadores barrio every Sunday as tourists and locals haggle over 3,500 stalls of second-hand clothes, vinyl, antiques, art and trinkets.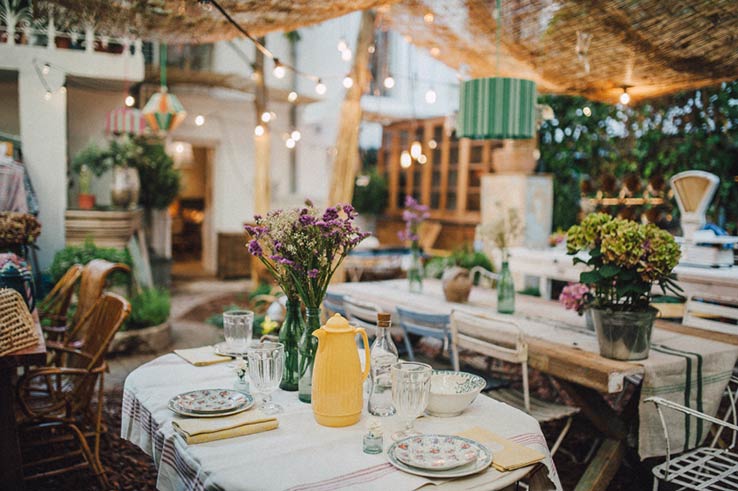 Museo del Prado
Visiting Madrid, at the Prado the first stop should be Goya's intense Black Paintings. Some may look like Iron Maiden album covers but the gothic "Saturn Devouring his Son" still has the power to shock.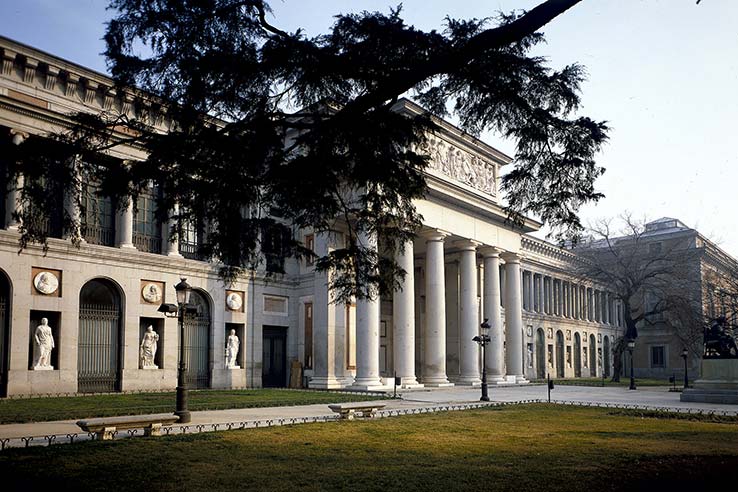 Museo Reina Sofia
Just down the road at the Museo Reina Sofia, is Picasso's distraught, furious portrait of the civil war bombing of "Guernica", displayed with his original sketches.
Matadero
When you fly to Madrid, for contemporary culture the Matadero, to the south of the city centre, hosts performances, theatre and exhibitions in the elegant, red-brick surrounds of an old abattoir.
Cine Dore
Cine Dore show lost classics and arthouse films for those who're bored with multiscreen blockbusters.
Retiro Park
At Retiro Park in Madrid, kids will be torn between watching the paddling turtles in the lake or heading to the puppet show by the Puerta de la Independencia entrance.
Events to look out for when you fly to Madrid:
New Year's Eve (December/January)
Reyes Magos, the Three Kings procession (January)
Dos de Mayo all-night party to celebrate the start of the war of independence against Napoleon's France (May)
Fiestas de San Isidro, nine days of partying, exhibitions, parades (May)
Flying with Norwegian
Flexible tickets
You can make changes to your ticket up until 30 minutes before take-off.
In-flight entertainment
Fly Norwegian, and you'll have entertainment at your fingertips. Video on Demand is available on most flights.
New aircraft - low emissions
Fly with one of the youngest fleets in the world, which means less emissions and a more comfortable flight.