{{result.subTitle}} - View as map
{{filteredResult.length}} destinations

for a budget of
{{result.subTitle}} - View as map
0 destinations

for a budget of

}
{{result.subTitle}} - View as map {{filteredResult.length}} destinations

for a budget of
No destinations are currently available. Please try with different search options.
= Some flights in this period have transit stops
No destinations are currently available. Please try with different search options.
Agadir at a glance
Why go?
Located along the Atlantic coast of Morocco, Agadir enjoys a temperate climate with warm summers, mild winters and light rainfall, all the better to enjoy its beautiful sandy beaches.
Local hotspot
The New Marina has gradually developed into a lively hub of activity, thanks to an array of good restaurants, coffee shops and ice-cream parlours.
You probably didn't know
In 1960 Agadir was completely destroyed by an earthquake. The current city was then rebuilt around 2km further south.
Suggested reading
The Caliph's House: A Year in Casablanca (Tahir Shah, 2006); A Riffian's Tune (Joseph M Labaki, 2013).
---
Things to do in Agadir
Le Quai
Le Quai is an ideal spot, right on the Marina, at which to enjoy fresh fish, and lobster, oysters and all manner of other shellfish. The décor is chic and stylish, although prime seating is out on the open terrace.
Le Jardin d'Eau
Le Jardin d'Eau is, as its name suggests, built around an attractive water feature with exotic plants and Koi carp. The menu offers a fine selection of traditional Moroccan dishes, supplemented by a decent selection of fresh fish delivered directly from the port each morning.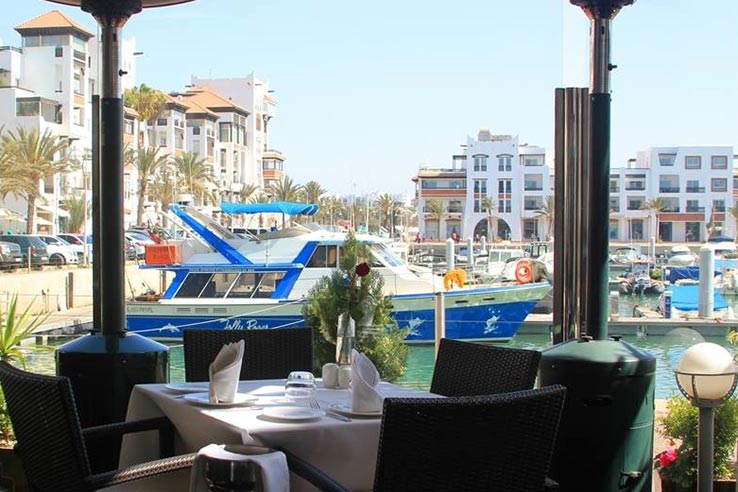 So Night Lounge
With live bands and DJs every night except Sunday, So Night Lounge represents the best of Agadir's nightlife. Cocktails are served in the 'So Nice' lounge, French cuisine in the 'So Good' restaurant and dancing, well, that would be 'So Fun'. It's open from 7pm-4am nightly.
Le Nil-Bleu
The open-air terrace at Le Nil-Bleu is one of the best sea-front locations in town. It also provides a platform most evenings for a seriously entertaining variety show featuring Egyptian, Latino and local folk music.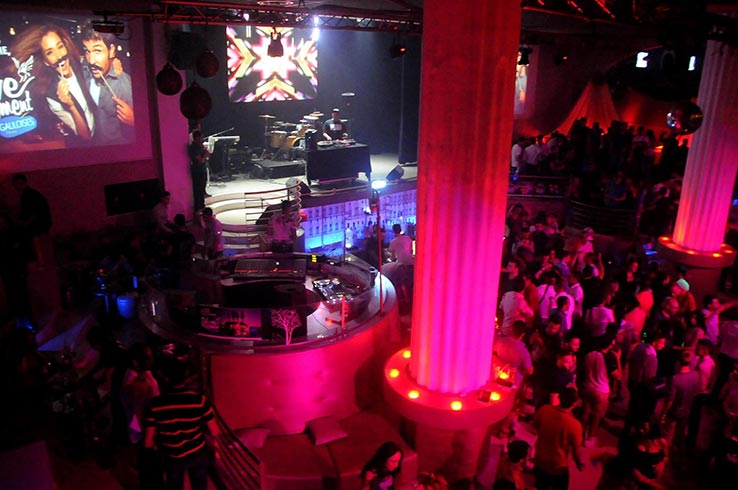 Souk El Had
Souk El Had is a walled market place with eleven entrance gates and myriad small shops. Wares include everything from fresh fruit and vegetables, to exotic spices and oils, and artistic hand-crafted goods, many fashioned from leather or silver. Be sure to haggle.
Inezgane
Around 13km south of central Agadir, Inezgane is a small town with an excellent souk. Far less touristy than Agadir, it has bustling streets full of colour and scented by spice. Go to buy leather, carpets, kaftans and silver at very competitive prices. Tuesday is the main market day. It's also a good spot for lunch, with plenty of appealing street cafes. Get here by 'grand' taxi or local bus.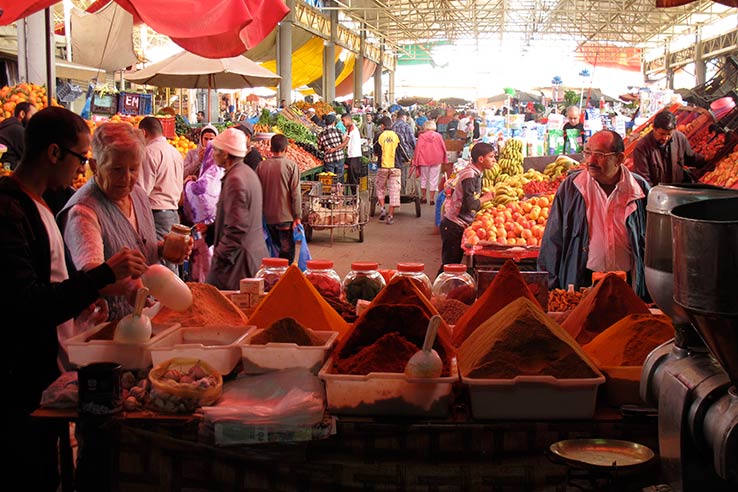 The medina
In the wake of the earthquake, the medina (city centre) was rebuilt in 1992 to the designs of Italian artist Coco Polizzi using traditional Berber construction techniques. It's now home to artisans' workshops, small businesses and a wonderful children's play area.
Atlantica Park
Atlantica Park is a water park with the slides, which is great for keeping the kids occupied. It's at a place called Imi Ouaddar, which is a few miles north of Agadir, close to the gorgeous Paradise Beach.
The Olhão Garden
The Olhão Garden, named in honour of Agadir's sister city in Portugal, has mazey paths running between luscious trees and plants. Hidden somewhere in among the greenery is a small museum about the big earthquake.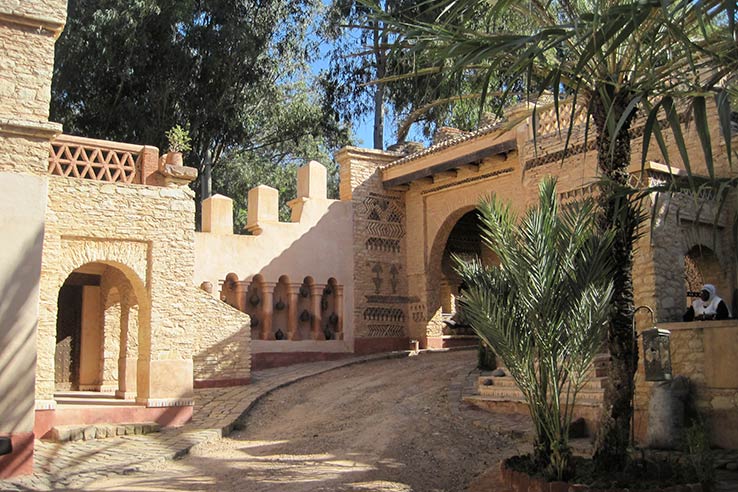 Events to look out for
Enduro d'Agadir & X Rally (March)
The Honey Festival (June)
Throne Day (July)
International Fish and Seafood Exhibition (November)
Agadir Festival (December)
Flying with Norwegian
Flexible tickets
You can make changes to your ticket up until 30 minutes before take-off.
In-flight entertainment
Fly Norwegian, and you'll have entertainment at your fingertips. Video on Demand is available on most flights.
New aircraft - low emissions
Fly with one of the youngest fleets in the world, which means less emissions and a more comfortable flight.