Fly Norwegian, and you'll have entertainment at your fingertips. At any time.
Video On Demand
Available on most flights within Europe
On most flights within Europe you'll have free WiFi. Just bring your own device, connect and surf away. While you're connected to our WiFi you have access to our Video On Demand service where you'll find a huge range of movies and TV shows you can watch on your own device. And if you're connecting flights? Once you've ordered with your credit card you can continue watching on the next leg.
This is how it works
Connect to the WiFi network "Norwegian Internet Access" on your device.
Open your internet browser to access our Video On Demand service.
Select the movie or TV show you want to watch, and pay with your credit card. For only €5 you have access to what you rented for 24 hours.
Don't forget to bring your headset!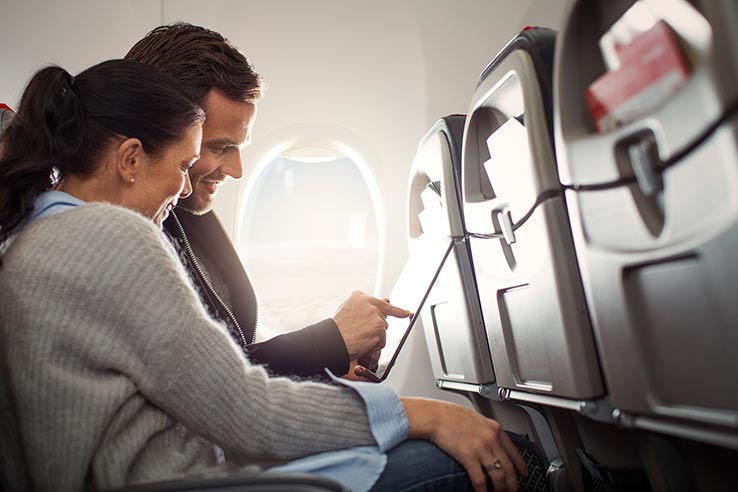 Award-winning entertainment system
Available on most international long haul flights
Flying to one of our long haul destinations with the 787 Dreamliner? Then you'll have your very own state-of-the art entertainment system in front of you. Choose any movie or TV show you'd like. Or perhaps you'd rather play an addictive game? There's also our award-winning interactive 3D map, so you can explore your destination and get tips on where to go and what to do. Even before you get there.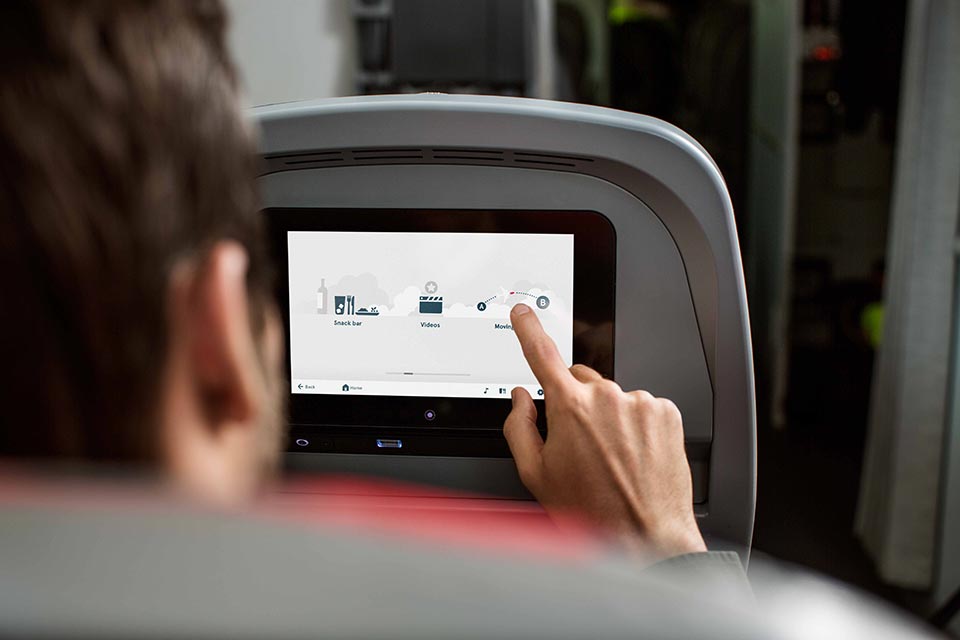 Video on demand

Choose from an eclectic selection of blockbuster movies, classics, TV shows and kids' tv. Want to see what's playing? Browse our current selection.
Interactive 3D map

Explore your destination through our interactive 3D map with city guides. Get great tips on where to go and what to do where you're headed.
Your own snack bar

Order and purchase snacks and drinks directly from your touch screen. Choose from our selection of refreshments, pay by swiping your credit card and our crew will be right over with your order.
Charge your devices

Charge your phone or tablet or laptop through the USB connector on the touch screen. Bringing your laptop? You've got an international power outlet by your seat as well.
Use the headset you love

Say goodbye to having to use airline specific headsets. With us you can use your own headset. Forgot your headset? Don't worry. You can buy a headset onboard as well.
Stay inspired with n by Norwegian magazine
In for some good, old-fashioned reading? Wherever you're flying, you'll have a copy of our award-winning n by Norwegian Magazine to get you inspired for your next journey.