(Last updates: Tuesday 24 November, 18:25 CET)
To secure the future of Norwegian for the benefit of our customers, employees, and investors, we have taken the decision to initiate a reorganisation plan for a portion of our business.

We will continue to operate our flights as normal on our current reduced network, and existing and future bookings are not affected. We look forward to being fully up in the skies again once travel demand begins to return.

This process represents another step to enable us to emerge from this global crisis as a stronger and more competitive airline that will continue to serve our loyal customers.
Read the press release here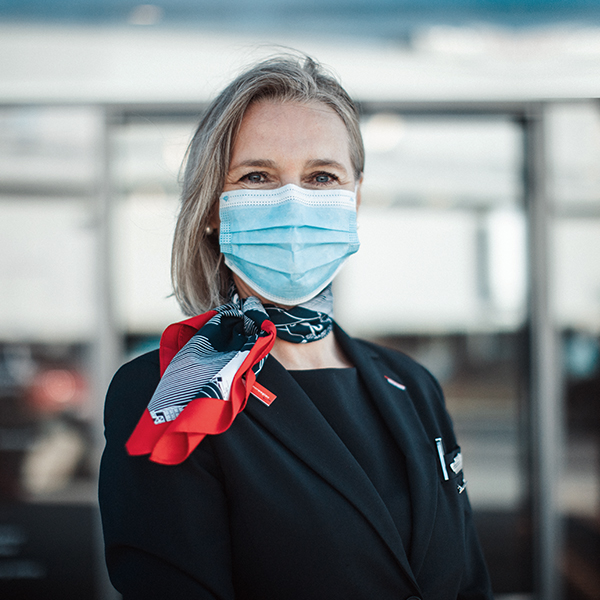 This process does not impact our flight operations and we will continue to operate a reduced schedule due to the impact of COVID-19, as previously announced.
CashPoints or Rewards will not be affected and they can continue to be earned and spent as normal. We have in addition this year extended the qualification period for Rewards and paused their expiration earlier until further notice due to COVID-19.

We're looking into extending validity for CashPoints due to expire at the end of 2020, so that our customers don't have to worry about losing validity before the CashPoints can be used.. Further information on this will be communicated to our members by email shortly.

Read more about Norwegian Reward here.
The number of refund requests received throughout the Covid-19 crisis has been unprecedented, and we have worked tirelessly to handle claims as quickly as possible. Approximately 95% of claims received before entering these reorganisation processes have already been refunded, but unfortunately some are still left.
As part of these processes there are strict legal requirements that impact all areas of our business. At this time, unfortunately, these legal requirements also restrict our ability to provide a refund to our customers in cases where the flight disruption or other expenses associated with the claim occurred before 18 November 2020. We are doing everything we can to solve this in the best possible way, and when we have more details, we will contact affected customers directly. We understand that this is a very frustrating situation for those who have not yet received their refund and we are sorry for the inconvenience it causes them.
Claims where the flight disruption or other expenses associated with the claim occurred on or after 18 November 2020 will be refunded continuously, and in cases such as this, customers should be assured that they will receive what they are entitled to in accordance with their rights.
Yes, of course, we continue to operate our route network (currently limited due to the Covid situation) and we look forward to continuing to welcome our loyal customers on board.
We are looking forward to being up in the skies with a fuller route network in place once pandemic restrictions have eased.
For the latest updates on where we are flying and what we are planning, customers can sign up for our newsletter here.
Check our destination pages for our routes that are currently available for 2021.
Examinership is a well-known and recognised reorganisation process based in Ireland that allows businesses–that in normal situations are financially sustainable—to address elements of the business which require restructuring.
Recently Virgin Atlantic and CityJet have completed similar processes with positive results.
The process is estimated to take up to five months and the aim is to protect jobs and preserve the core value of the business for the benefit of customers, employees, and investors.
Following the Norwegian Government's decision to withhold further support from the airline and the ongoing COVID-19 pandemic, Norwegian has taken this decision in the interest of its stakeholders.