No destinations are currently available. Please try with different search options.
= Some flights in this period have transit stops
= Some flights in this period have transit stops
Why visit Vilnius?
Cosmopolitan, historic and green, Vilnius offers a lively and affordable break – with easy transport links.
Local hotspot
The artists' quarter of Uzupis declared itself a republic in 1997, with its own flag, anthem and constitution.
You probably didn't know
Vilnius was once capital of a medieval empire that covered modern-day Lithuania, Belarus and Ukraine, plus part of Poland and Russia.
Why fly to Vilnius with Norwegian?
We give you the freedom to choose, so you get the opportunity to fly at the lowest possible price - without compromising on quality. Find cheap flights to Vilnius and other of the Baltic destinations in our low fare calendar. The earlier you book, the cheaper the tickets.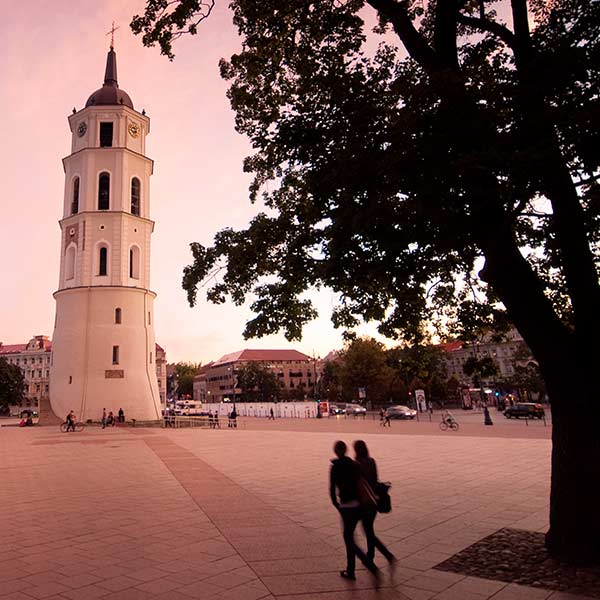 Flying with Norwegian
New aircraft - low emissions
Fly with one of the youngest fleets in the world, which means less emissions and a more comfortable flight.