{{result.subTitle}} - View as map
{{filteredResult.length}} destinations

for a budget of
{{result.subTitle}} - View as map
0 destinations

for a budget of

}
{{result.subTitle}} - View as map {{filteredResult.length}} destinations

for a budget of
No destinations are currently available. Please try with different search options.
= Some flights in this period have transit stops
No destinations are currently available. Please try with different search options.
Why visit Reykjavik?
Because the world's most northerly capital has great nightlife, and is surrounded by some of the most spectacular landscapes in Europe.
Local hotspot
Kaffibarinn, a legendary bar once co-owned by Damon Albarn. It was used as a shoot location for the cult film "101 Reykjavík".
You probably didn't know
Around 85 per cent of homes here are powered by geothermal energy. Or that beer was prohibited until 1989, and Iceland now celebrates Beer Day on March 1st. Bonus fact: there is no McDonald's in Iceland.
Suggested viewing about Reykjavik
101 Reykjavík – the 1996 novel by Hallgrímur Helgason that found fame in 2000 when made into a film of the same name.
---
Things to do in Reykjavik
Fish Market
Icelandic cuisine is all about pickling, fermenting and drying. Some dishes are an acquired taste. If you want to sample the infamous "hákarl" – an appetiser of putrescent shark meat – head to Fish Market restaurant (or Fiskmarkadurinn) housed in one of Central Reykjavík's oldest buildings.
Grill Market
If you travel to Iceland and for those less daring, there's fish soup and Icelandic lamb on the menu as well. Their sister restaurant Grill Market (Grillmarkadurinn)serves up everything Icelandic – from minke whale steak and puffin to reindeer sliders.
KEX Hostel
Visiting Reykjavik, for dinner on a budget head to KEX Hostel. Located in a former biscuit factory and with an industrial-chic interior, the hostel's gastropub Sæmundur í Sparifötunum has an excellent menu and a laidback vibe.
Bæjarins Beztu
Locals from Reykjavik often call the hot-dogs from Bæjarins Beztu hot-dog stand the "Icelandic National Food". The flagship stand is located opposite the Harpa Concert Hall, and has been in operation since 1937. Order "eina með öllu" – a hotdog with the works.
Dill Restaurant
For something fancier in Iceland, head to Dill Restaurant, one of Reykjavík's only fine-dining spots. Chef Gunnar Karl Gíslason serves a seven-course menu where Nordic ingredients feature in innovative ways; dishes such as baked rutabaga with cheese foam and crispy millet. It's located in the Nordic House, designed by Alvar Aalto.
The Reykjavík Appy Hour app
Reykjavík is well known for its hedonistic nightlife, and most venues offer excellent happy hour deals. Download the Reykjavík Appy Hour app by local nightlife publication The Reykjavík Grapevine to find them all, and check the monthly guide for gig listings.
Húrra
Live music enthusiasts should head to the city's leading gig venue Húrra to check out Icelandic talent. The crowd is mostly under 30, and it gets crowded. For EDM and indie-electro, Palóma is the place to be. The venue used to be a Viking-themed restaurant, and the upstairs bar is still decked out like a Viking longboat.
Kaffibarinn
The coolest place to party is Kaffibarinn, a small bar with a house-party vibe that used to beco-owned by Damon Albarn. Come for local celebrity spotting (apparently Björk likes to hang out here).
Mikkeller & Friends
Beer connoisseurs will feel at home at Mikkeller & Friends, a tiny bar with a circus-themed interior and 20 taps all serving beer from Copenhagen's renowned gypsy-brewer Mikkeller. The bar snacks are also excellent.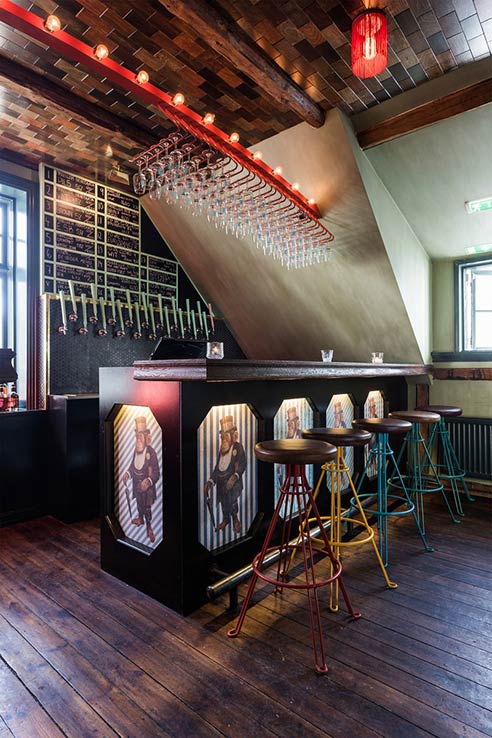 Stígur
Downtown on the city's main shopping streets of Laugarvegur and Skólavördustígur is the best place to pick up souvenirs, local fashion and design. Find the city's ceramicists and artists at art gallery Stígur.
Kraum
Take a short walk toward the centre and you'll find Kraum, for fashion, furniture (including their signature Icelandic wool stools) and homewares by emerging designers alongside an impressive collection of stationary and art objects. Voted one of the best shops in Reykjavík by locals.
Vopnabùrid
For unique shopping, head to Vopnabùrid (The Armoury) on the harbour, where innovative designer Sruli Recht lives and sells his products, which range from wallets made from whale foreskins to jewellery.
Kolaportid
Also by the harbour is Kolaportid flea market, a local institution open only on weekends. Housed in a large warehouse, this is where you can find everything from vintage records and fashion to local crafts and fermented fish.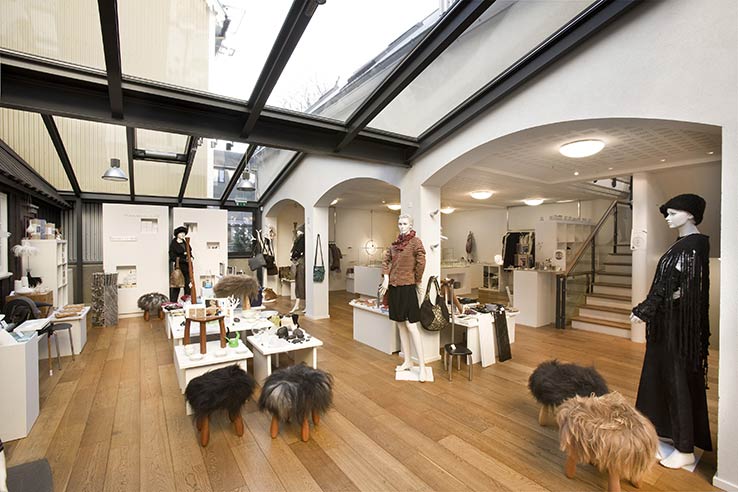 Harpa Concert Hall
Harpa Concert Hall, Reykjavík's crystalline concert hall designed by Henning Larsen Architects with Batteríið Architects and Danish-Icelandic artist Olafur Eliasson, is one of the few architectural landmarks in Iceland. It's also one of the best venues to catch local talent.
Reykjavík Art Musuem
The largest art museum in the country, Reykjavík Art Musuem is located in three buildings in the city centre. Work by Iceland's most renowned artists – Erró, Kjarval, and Ásmundur Sveinsson – is exhibited alongside local emerging and international talent.
Vesturbæjarlaug geothermal pool
Geothermal swimming pools are a serious business all over Iceland, and one of the most popular in Reykjavík is Vesturbæjarlaug. Be sure to follow the rules, including a shower before entering the pool.
The Blue Lagoon
The most famous thermal pool in Iceland is the Blue Lagoon – which is actually a man-made lagoon fed by the water output of the nearby geothermal power plant. Grindavík, where the lagoon is located, can easily be reached on a daytrip from Reykjavík (approx. 50 minutes by car).
Arctic Adventures
Reykjavík is an excellent base for exploring the surrounding country, and there are plenty of companies offering day trips. One of the best is Arctic Adventures, for glacier hiking in summer and winter, whale-watching tours and horse riding on mini Icelandic horses – which are the perfect size for kids.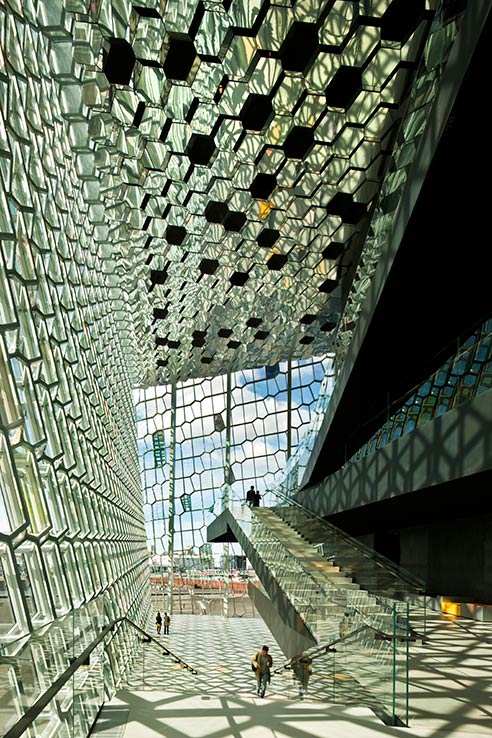 Events to look out for when you fly to Reykjavík
Dark Music Days (January/February)
Food and Fun (February–March)
Reykjavík Blues Festival (March)
DesignMarch (March)
Eve Fanfest (March)
Reykjavík Arts Festival (May/June)
Secret Solstice Festival (June)
Reykjavík Gay Pride (August)
Reykjavík Dance Festival (August)
Reykjavík International Film Festival (September–October)
Iceland Airwaves (October/November)
Flying with Norwegian
Flexible tickets
You can make changes to your ticket up until 30 minutes before take-off.
In-flight entertainment
Fly Norwegian, and you'll have entertainment at your fingertips. Video on Demand is available on most flights.
New aircraft - low emissions
Fly with one of the youngest fleets in the world, which means less emissions and a more comfortable flight.