No destinations are currently available. Please try with different search options.
= Some flights in this period have transit stops
= Some flights in this period have transit stops
Why visit Paris?
Paris is the most romantic city in the world. The City of Lights is full of must-see museums, galleries and attractions, along with world-class restaurants. Iconic landmarks like the Arc de Triomphe or Montmartre's cobbled streets make it feel like a movie set at times. Shoppers love its many chic boutiques and famous department stores. Take a flight to Paris and immerse yourself in the city's classic café culture and indulge in delicious French food: steak frites, foie gras and elegant patisserie. Evenings on a Paris vacation package are best spent taking it all in and exploring hip districts like Le Marais. Thrill seekers should head to Disneyland Paris, Europe's most popular theme park, just outside the city.
Fly to Paris with Norwegian
We fly from London to Paris and give you the freedom to choose, so you can choose to fly at the lowest possible price - without entering into compromises on quality. The earlier you book, the cheaper the tickets.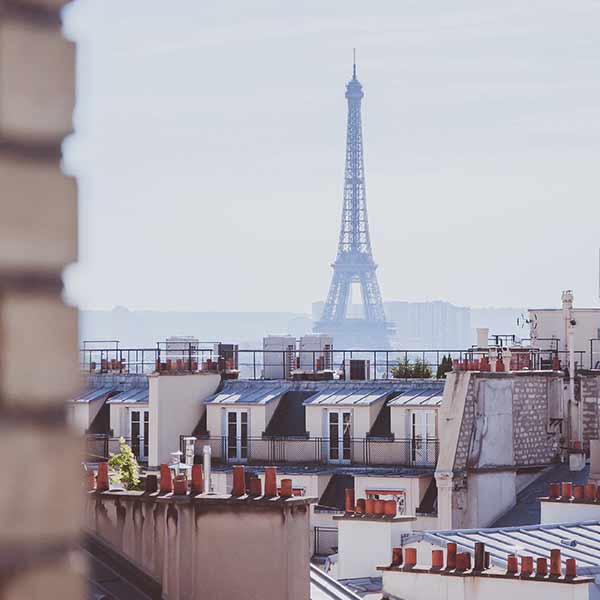 Flying with Norwegian
New aircraft - low emissions
Fly with one of the youngest fleets in the world, which means less emissions and a more comfortable flight.