No destinations are currently available. Please try with different search options.
= Some flights in this period have transit stops
= Some flights in this period have transit stops
The search result shows the lowest available adult single fare in period. All fares show fare in selected currency.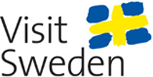 This is Stockholm
Stockholm is widely regarded as one of the world's most beautiful cities, built where lake meets sea, on fourteen islands, with eight centuries of history and culture to choose from. Stockholm is a ground breaking, welcoming and innovative trendsetter. Fashion, technology, music, film, design and the game industry thrive here like never before. It is a place where creativity grows, and where dreams and new ideas are realized. But most of all – a city open for everyone!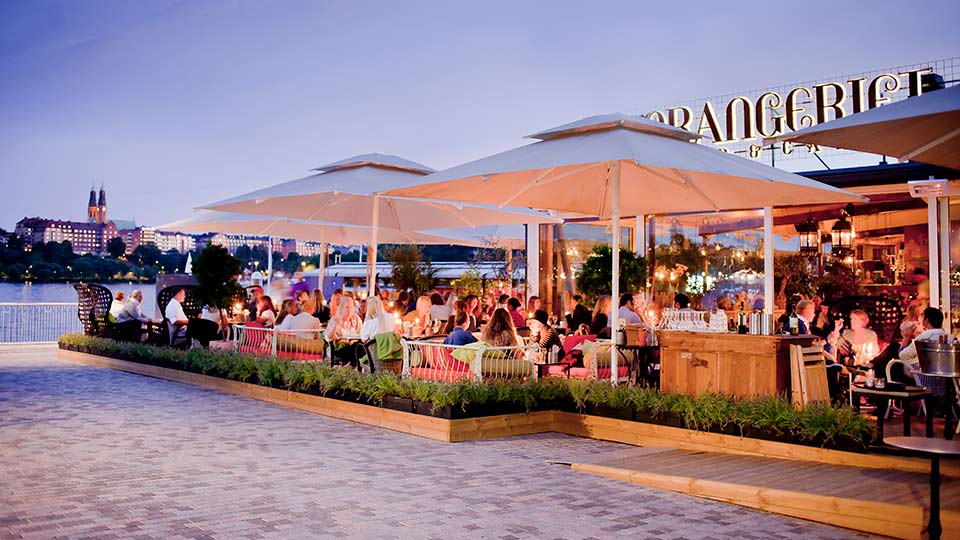 Photo: Conny Fridh/imagebank.sweden.se


World Class Cuisine
Innovative, classic, modern, cozy, Swedish and International. Stockholm's restaurant offering is beyond the ordinary. Trends in gastronomy are born here, new food concepts take shape here, and the entire city sparkles with star chefs and restaurants. From affordable and experimental to high-end and classic, the capital has it all when it comes to foodie experiences.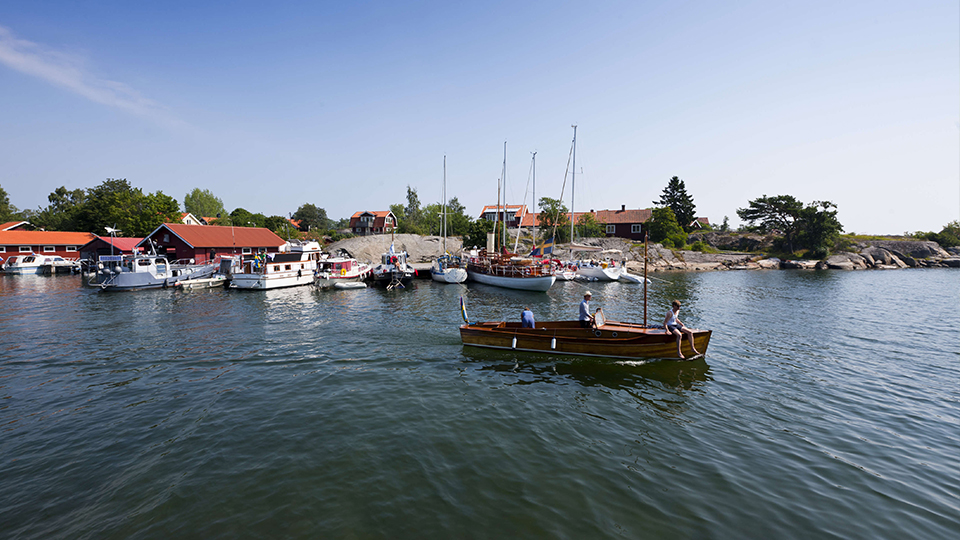 Photo: Henrik Trygg/mediabank.visitstockholm.com

Stockholm Archipelago
Situated near the water and an archipelago of nearly 30,000 islands, islets and skerries, Stockholm is unique. Traffic from the white archipelago boats is plentiful in the summertime, but even in winter, unique experiences await beyond the city. Here, you can enjoy beautiful and special nature, take a seal safari, visit historic settings, see art, hike, cycle, paddle, and eat locally sourced dishes and archipelago delicacies. Everywhere you look, there is water.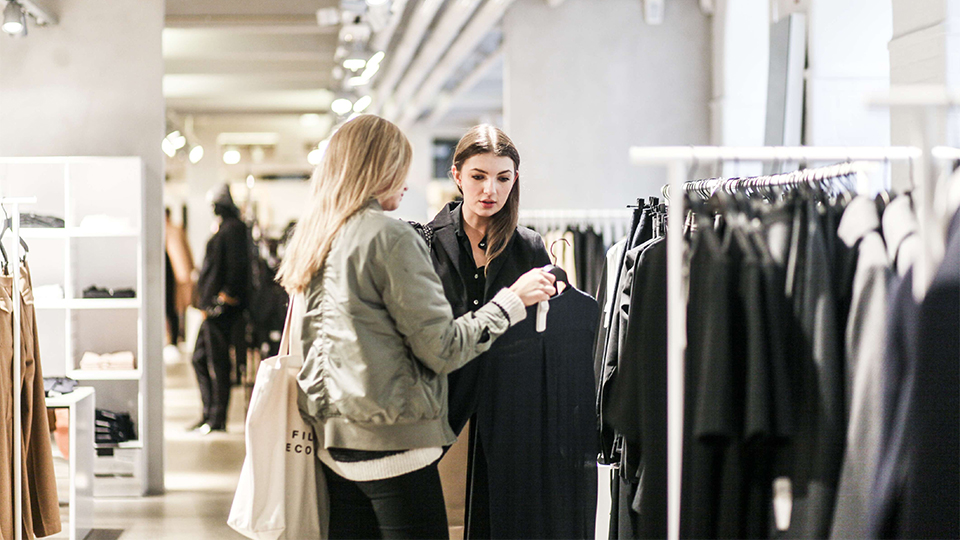 Photo: Tove Freij/mediabank.visitstockholm.com


Exclusive Fashion, Art & Design
Swedish and Scandinavian design is all about functionality and simple, clean lines. In the exclusive Östermalm neighborhood, around Kommendörsgatan, Nybrogatan and Sibyllegatan, you'll find many of Sweden's most esteemed antique dealers of art, furniture, jewelry, books and rugs. Have a peek inside he classic Swedish interior design shop Svenskt Tenn on Strandvägen, where you'll find Josef Frank's colorful patterns and a lovely gift department. The area round Biblioteksgatan is a dynamic center for luxurious shopping. Some Swedish brands? ACNE, Whyred, Byredo, COS, & other stories, HOPE, House of Dagmar,.. the list goes on and on!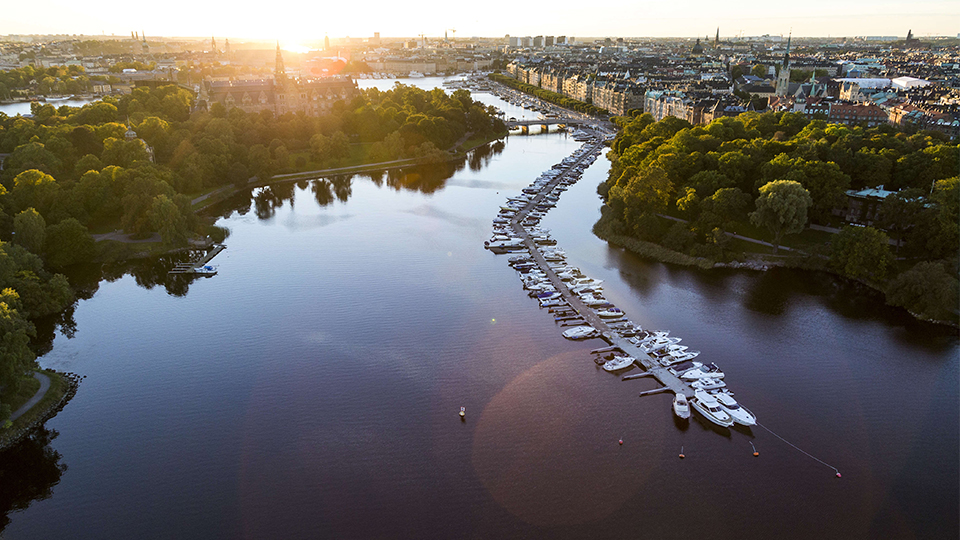 Photo: Henrik Trygg/mediabank.visitstockholm.com


Green Stockholm
Green is the new black and no large city has more green spaces than Stockholm. And what's more: the air and the water is clean and fresh and you're never far away from nature.
Spend the day biking around the beautiful city and paus for a picnic in one of the many parks, or stroll around the city and enjoy the sights. In Stockholm, you can be close to nature all day while still being in a global booming city.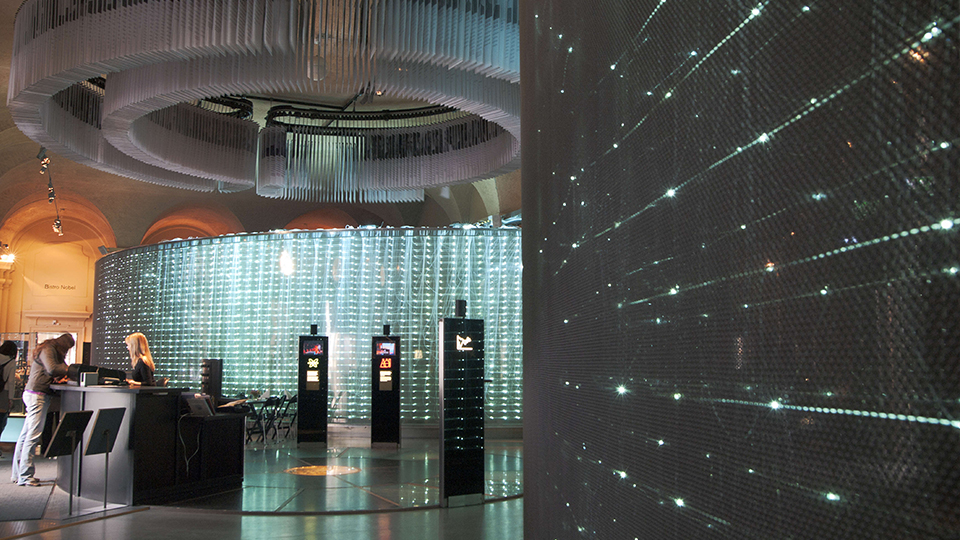 Photo: Staffan Eliasson/mediabank.visitstockholm.com


Tech Savvy
What does Stockholm and Silicon Valley have in common? The creation of widely successful tech start-ups! Thanks to an infrastructure and educational system, that supports growth and possibility, Stockholm produces the highest number of "unicorns" per capita than any other global city.
Early action to promote digitalization has meant that Sweden is now one of the most connected countries in the world with one of the highest rates of computer, internet and mobile penetration. With star players such as Skype, Spotify, King and Klarna, tech savvy doesn't even begin to cover it.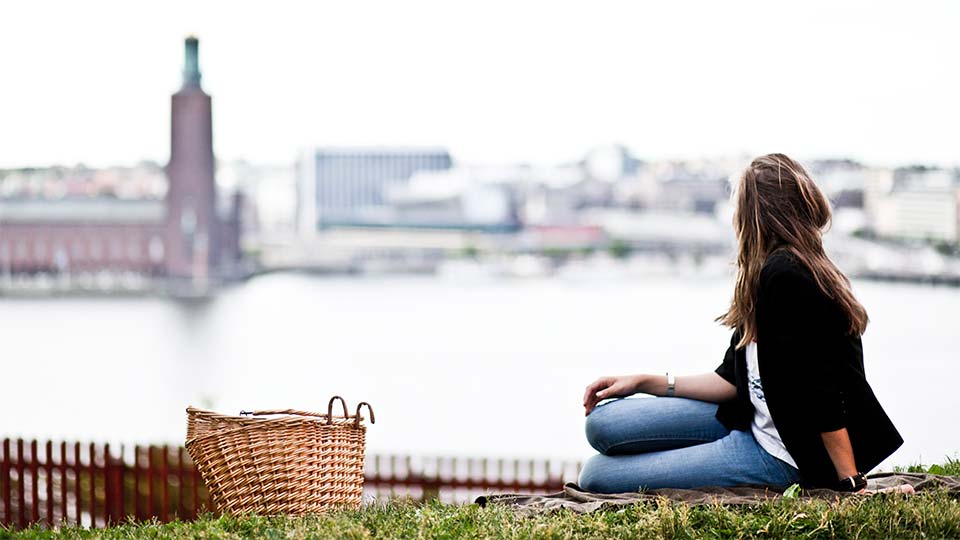 The Swedish Lifestyle
Swedes are all about making the most out of everything and enjoying life. With four distinct seasons, there is a variety of activities to enjoy throughout the year. Outdoor activities such as skiing, kayaking, berry picking, and hiking are just a few things Swedes enjoy. Regardless of the season, fika is always a favorite among locals. Fika is much more than having a coffee though. It is a reason to set aside a moment for quality time. Even in the winter cold around Christmas time, people sit down - inside or outside - to enjoy a fika and a talk.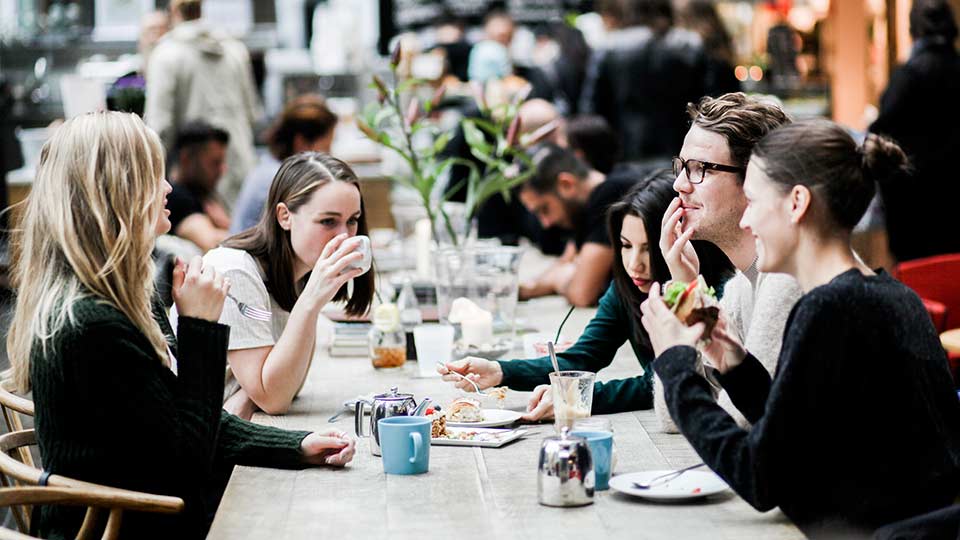 Fika
Have you heard of the unique Swedish tradition of fika? For over a hundred years, Swedes have had their very own word for drinking coffee, tea, or juice alongside a baked good: to fika. Fika is much more than having a coffee though. It is a reason to set aside a moment for quality time. It is a tradition observed frequently, preferably several times a day. Even in the winter cold around Christmas time, people sit down - inside or outside - to enjoy a fika and a talk.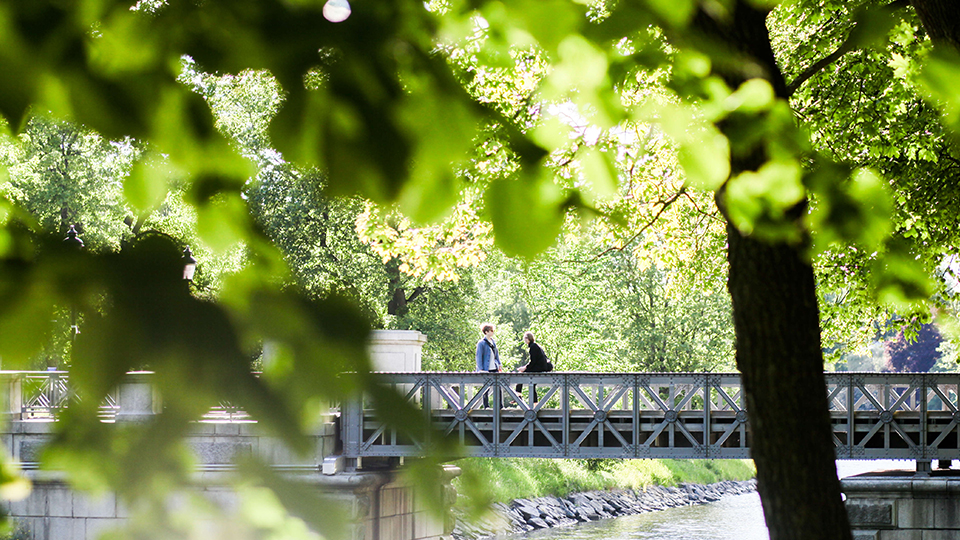 Photo: Tove Freij/mediabank.visitstockholm.com


Nature
Sweden has four distinct seasons, and Swedes make the most out of each one! Swedes take every chance they get to be outdoors both cooking and eating. It can be a picnic, barbecue or just bringing a bowl of soup into the garden.
Sweden is a culinary nation shaped by its countryside. The coastline, lakes and rivers provide fish and shellfish. And the vast forests are full of berries, mushrooms and game, which all have a special place in Swedish cuisine. It's all about making the most out of what nature provides!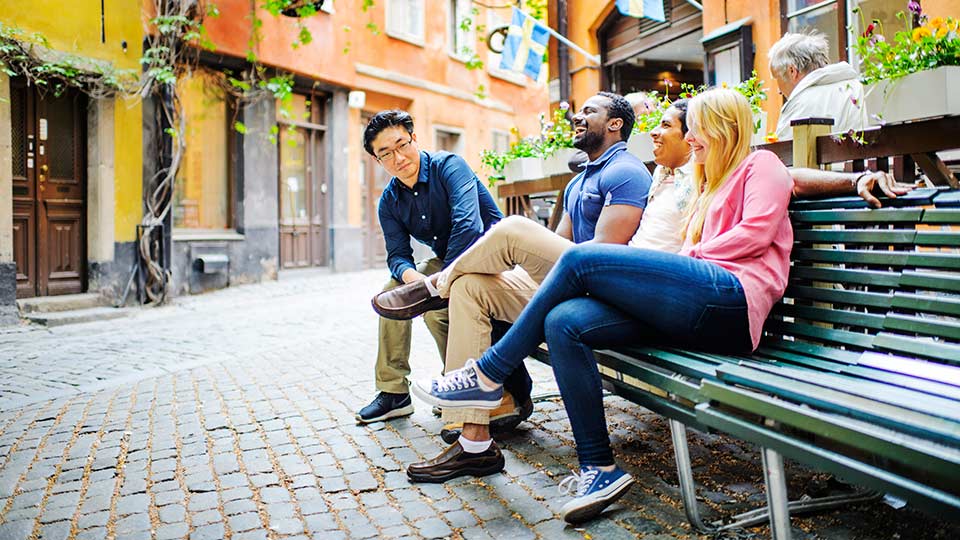 Equality
Equality is an important foundation for Sweden. It is about everyone having the same rights, opportunities and obligations regardless of gender, age or background.
A vital part of that is parental leave. For each passing year, more fathers are taking leave to be with their young children. It can be seen out on the streets, where both women and men hurry to and from work and go shopping.
More inspiration and travel tips
See more travel tips and find more inspiration at visitstockholm.com and visitsweden.com.
Flights to Stockholm
Why go?
Few European capitals are as pretty or stylish. Stockholm sprawls across more than a dozen separate islands, which are threaded together by boats and bridges.
Local hotspot
Långholmen, a leafy inner-city island with its own wild-swimming spots and a former prison turned hotel.
You probably didn't know
That the world's biggest-ever coin, which weighs nearly 20kg, is on show at the Royal Coin Cabinet in Gamla Stan.
Suggested reading
Uncommon Stockholm (Erik Nordlander, 2013)
Bare stats
Population: 898,000 (2013)
Annual visitor numbers: 4.6 million (2013)
January mean temperature: -1.7°C
August mean temperature: 16.7°C
---
Things to do in Stockholm
Restaurang Räkan
After 40 years of serving shellfish dinners in Gothenburg, Restaurang Räkan achieved cult-like status. Now relocated, it's getting its claws into Stockholm's seafood scene. The concept is the same as at the original Gothenburg restaurant: diners sit around a big tank of water and use remote-controlled boats to reel in orders of fresh prawns and crayfish.
Kalf & Hansen
For fuss-free Nordic lunches that are fast, healthy and tasty, try tiny Kalf & Hansen on Mariatorget. Although this place is co-run by a Danish celebrity chef, the seasonal soups, salads and sandwiches are all well priced. Ingredients are organic, too.
Koh Phangan
Kids love eating at kitschy Koh Phangan in Södermalm, a perennially popular Thai place that's festooned with fairy lights and neon paint, just like a proper beach bar. Listen out for the hourly "thunderstorms" that rumble through the restaurant.
Södermalm is now well and truly gentrified, but if you choose your watering holes wisely, there's nowhere better for boozy bar-hopping:
Pet Sounds Bar and Vampire Lounge
Mingle with the indie kids at Pet Sounds Bar on Skånegatan, which puts on noisy live shows throughout the week, or dance with DJs at the vaguely gothy Vampire Lounge, tucked away beneath street level on nearby Östgötagatan.
Garlic & Shots
If you'd rather keep the bloodsuckers at bay, go for one of the pungent martinis at Garlic & Shots, where almost everything – including the beer – comes spiked with garlic. Bring chewing gum.
Boulebar
Fancy keeping active while you drink? Head to one of the four Boulebar venues across town, which have pétanque courts available to hire by the hour.
NK
NK, Stockholm's answer to Harrods, is an Aladdin's cave of glittering watches, sweet-smelling perfumes and high-end clothing.
Svenskt Tenn
Down by Nybrokajen, design devotees always have a hard time leaving the Svenskt Tenn shop empty handed; this is Swedish interior style at its boldest and brightest, with eye-wateringly high prices to match.
Flea market at Blasieholmstorg
Stockholm's most central loppis (flea market) sets up on nearby Blasieholmstorg around seven times a year, selling everything from old vinyl to shiny pots and pans.
Artipelag
Buses and boats whisk art fans away from the city and out towards Artipelag, a slick, spacious gallery that's marooned on a big island in the Stockholm Archipelago. Lit up by huge glass windows that provide glimpses of the surrounding rocks and trees, the cavernous exhibition spaces host works by contemporary photographers and sculptors from all around the world. Even if galleries aren't usually your cup of tea, the setting is worth the trip.
Spritmuseum
Closer to the city centre at Spritmuseum (the booze museum) you can get a cheeky insight into Sweden's often-troubled relationship with alcohol. Highlights include the backstory on Sweden's alcohol monopoly, "Systembolaget", and a room that replicates the effects of a nasty hangover. Much more appealing is the chance to wet your whistle with different types of Swedish "snaps" as you learn about the fruity, herby and flowery ingredients they're made from.
Kulturhuset
If you're travelling with little ones then be sure to stop by Kulturhuset in Norrmalm. Inside, Rum för Barn is a fun, creative area where kids can read books (English ones are available), paint pictures and clamber around.
Tom Tits Experiment
Outside the city but still easy to reach on a day trip, the humorously named Tom Tits Experiment is a kind of hands-on science centre with an earthquake simulator, a ride-on industrial robot and an outdoor labyrinth.
Events to look out for:
Stockholm Lifestyle Motor Show (January)
Stockholm Design Week (February)
Stockholm Boat Show (March)
Stockholm Marathon (April)
Midnattsloppet 10km run in Södermalm (August)
Stockholm Culture Festival (August)
Stockholm Speedway Grand Prix (September)
Stockholm Jazz Festival (October)
Stockholm Film Festival (November)
The Nobel Prize Award Ceremony and the Nobel Banquet (December)
Lucia and New Year celebrations at Skansen (December)
Eat and drink on board

On all our long haul flights you can choose between two menus, and get two meals with wine, beer or mineral water included.

New aircraft - low emissions

On our long-haul flights you fly with our 787 Dreamliner, one of the most comfortable and environmentally friendly options there is.

Seat reservation

Starting from 10 Euros you can get the window seat, be seated in the front to save time or near the exits to have more legroom. Already booked? Add seat reservation now.
In-flight entertainment

Keep yourself entertained with our state-of-the-art entertainment system with movies, TV shows, games and an interactive 3D map with travel tips for your destination.

Central airport

The airports we fly to are centrally located, with quick and easy transport connections to the city centre and beyond. Less hassle, more time to enjoy yourself.

Lounge access

Choose our Premium fare and get lounge access when you fly to our long-haul destinations. Lounges are available at selected airports.