You can order a meal on international flights over 2 hours 15 min. The classic menu may vary depending on the destination you are departing from. Any hot or cold beverages (soft drinks, water, beer, wine, coffee and tea) are not included but may be purchased on board.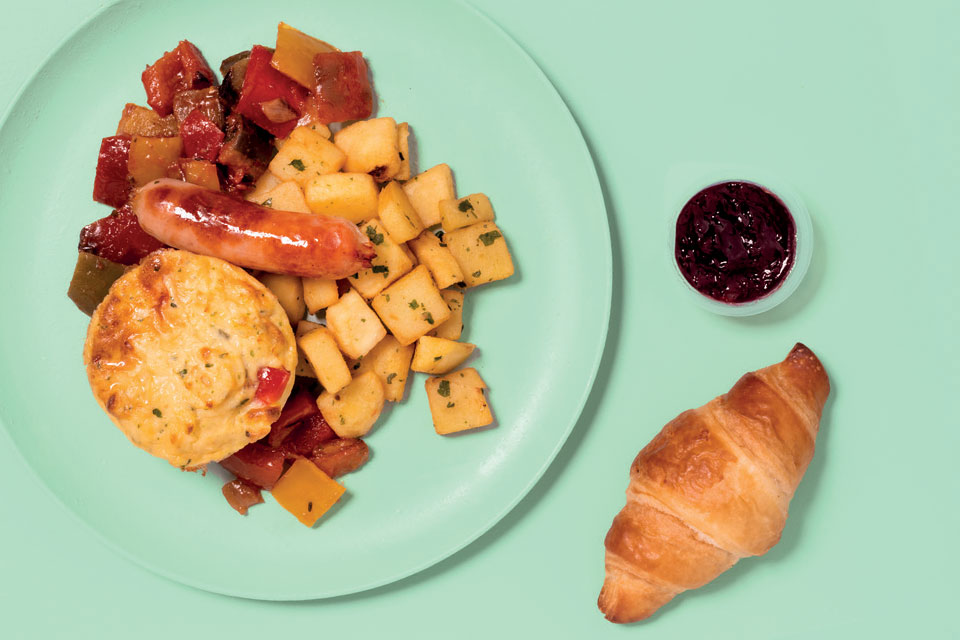 Hot Brunch
Quiche with Bell Pepper
Ratatouille with chicken chipolata sausage and seasoned diced potato. Croissant for desert.

(All flights before 09:00).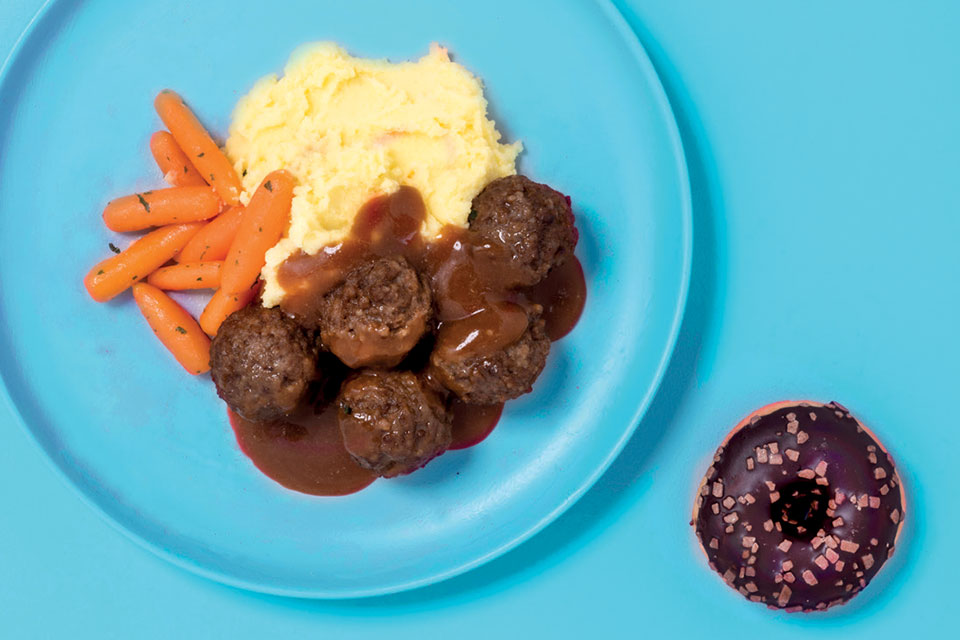 Kids Dish
Meatballs with mashed Potato
Mashed potatoes with carrots and cream sauce. Chocolate mini donut for desert.

(Served all day).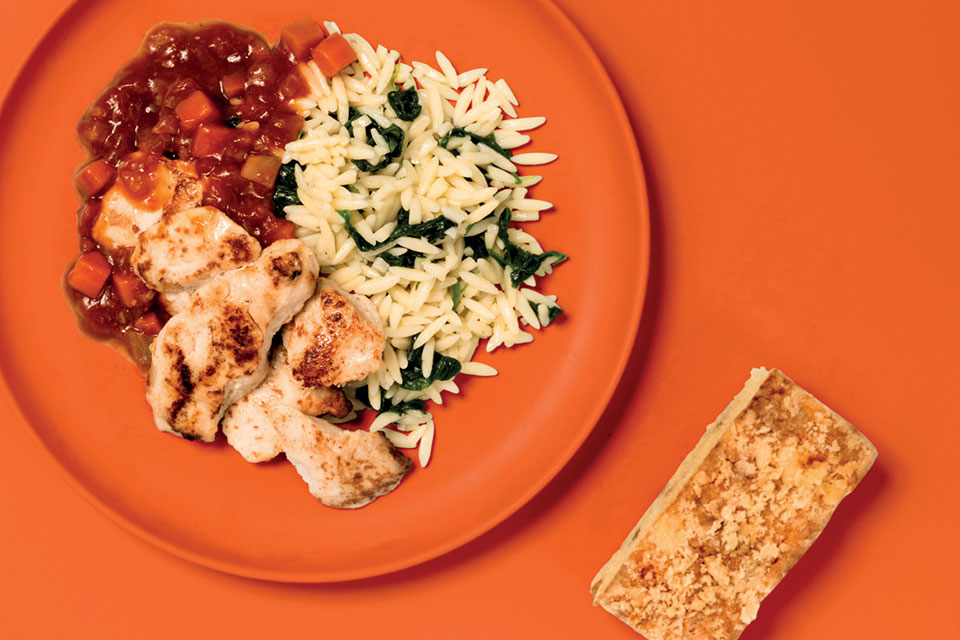 Classic Dish
Mediterranean chicken
Served with cacciatore sauce and orzo pasta with spinach. Apple crumble cake for dessert.

(All flights from the Nordics after 09.00).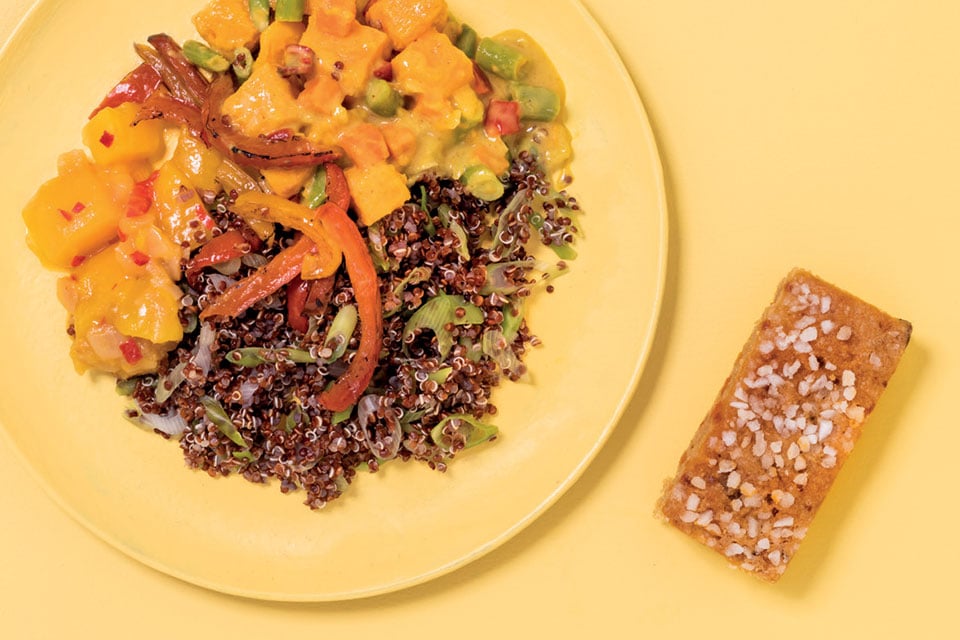 Lifestyle Meals
Masala with Quinoa
Quinoa with roasted bell pepper strips and mango chutney. Carrot cake for desert.

(Vegan and vegetarian).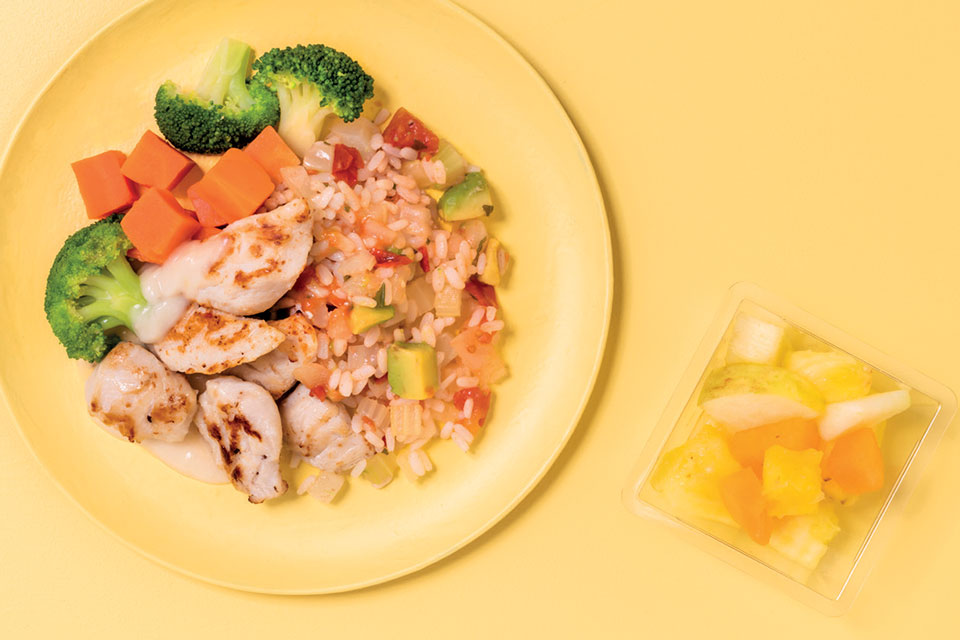 Dietary Meals
Chicken Risotto
Served with carrots w. broccoli and lemon Sauce. Fruit salad for desert.

(Gluten free, lactose intolerance, diabetes).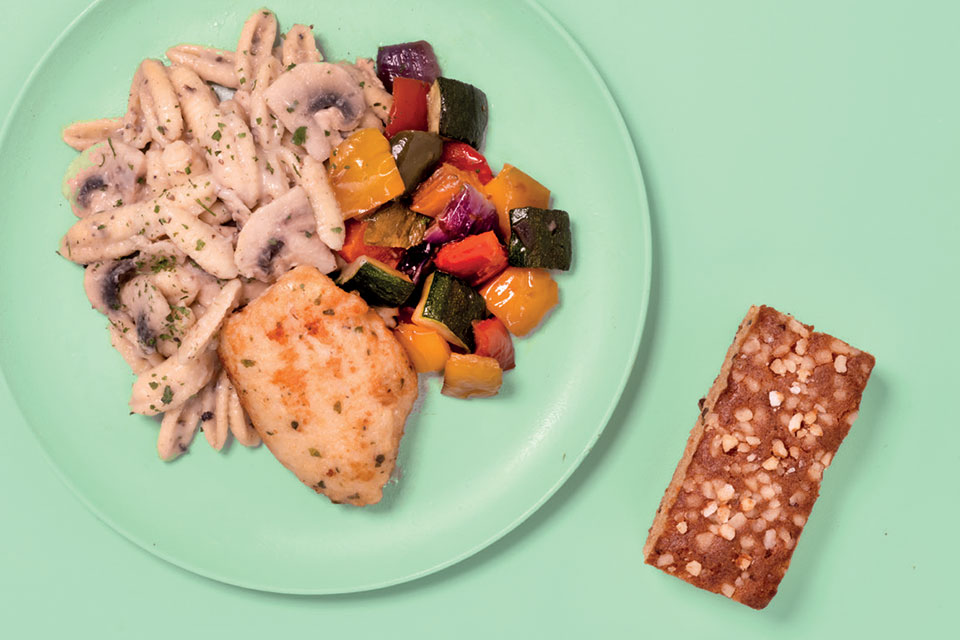 Classic Dish
Chicken Breast Piccata
Grilled Mixed Vegetables and gnochetti truffle sauce. Carrot cake with pearl sugar for desert.

(all flights to the Nordics after 09.00)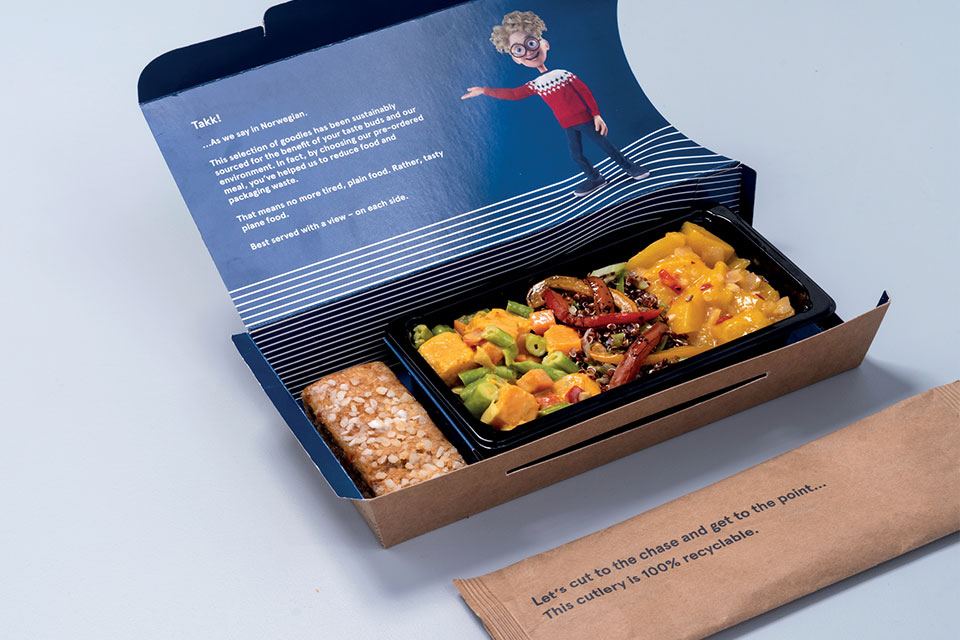 At Norwegian, we want it to be easy for our passengers to make smart choices and be part of the solution to climate and environmental challenges. So, you'll find that all our pre-ordered meals are made mainly from European ingredients, are produced using renewable energy and are packaged using recyclable materials. Order your meal before you travel and you'll be contributing to reduced food and packaging waste on board, too.