Why go?
Because while destinations such as Vegas and Hvar are hot on its heels, Ibiza remains the most polished party hotspot for grown-ups on the planet.
Local hotspot
Ibiza's port has always been a night-time hive of activity, but the arrival of two new supper-club cum nightclubs means it now sits firmly atop the radar of visiting A-listers too.
You probably didn't know
Ibiza was first settled by the Phoenicians in 654BC and even then it was a party isle. Equally unlikely to be in your general knowledge – former residents include Sid Vicious and Orson Welles.
Suggested reading
Stephen Armstrong's The White Island: The Extraordinary History of the Mediterranean's Capital of Hedonism (2004).
---
Things to do in Ibiza
Sushi Aoyama
Ask any in-the-know local and they'll tell you that Sushi Aoyama is the only place on the island worth visiting for sushi. The Japanese staple has become ubiquitous on Ibiza in the past decade – often at eye-watering prices – but this tiny bar close to the old town is great value and peerless in quality.
Wild Beets
It's surprising on an island that's become so health-conscious, that there are so few options for the veggie brigade. It means Wild Beets in Santa Gertrudis has something of a monopoly. This boho cafe serves up superfood smoothies and a smart, modern take on vegan cuisine that even carnivorous types will enjoy (no, really).
Bambuddha
Situated close to Santa Eulalia, Bambuddha is a temple (in the quite literal sense) to Asian fusion cooking that's been quietly wowing since 1999, thanks to dishes such as watermelon sashimi. A recent refurbishment has increased its capacity, but it remains a place islanders go to escape the crowds.
Amante
Amante's status as home of Ibiza's best lunch is backed up by the fact that this beach club consistently tops the island restaurant polls. It helps that the setting is awesome –on a cliff overlooking the rugged coastline of the north-east – but it's the simple pleasure of a glass of chilled rosé and perfectly cooked fish that does it for us.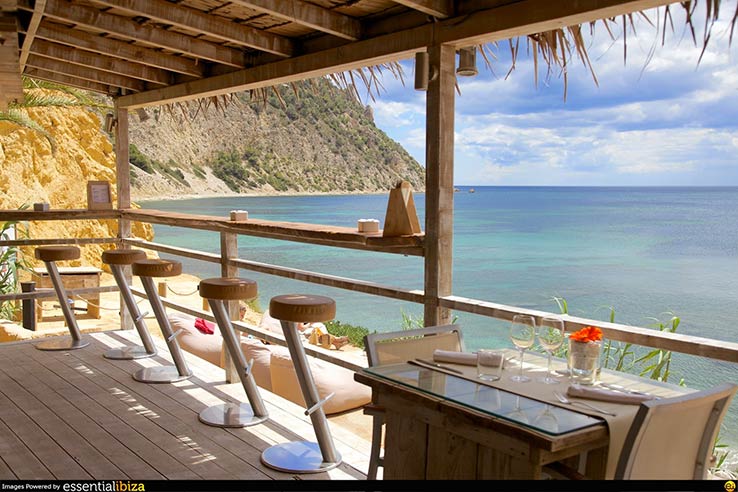 Heart
When it arrived in the summer of 2014 this food-meets-performance project on Ibiza's port made a land grab for the kind of crowds who like to stay put in one venue all night, offering food courtesy of Ferran Adrià of elBulli fame, and late-night entertainment from Cirque du Soleil's performers.
Beachouse
Much has been made of the return of day-time clubbing on Ibiza, and Beachouse – a beach club at the end of Playa D'en Bossa – has done much to push the trend. But it's when night falls here that the fun really starts, DJs such as Guy Gerber taking it up a notch or four.
Bar 1805
French barman Charles Vexenat opened Bar 1805 in 2012 and, since then, it has established itself as the island's go-to spot for cocktails that are a little more adventurous than your average martini. Its speciality? Absinthe, naturally.
DC10
It's rare for DJs to agree on anything, but they're unanimous about Ibiza's best venue. With no VIP section or fancy pyrotechnics, DC10 is a throwback to the island's less polished party days, when it was all just about the music. Expect nothing but underground house, techno and a night you might even remember (just about).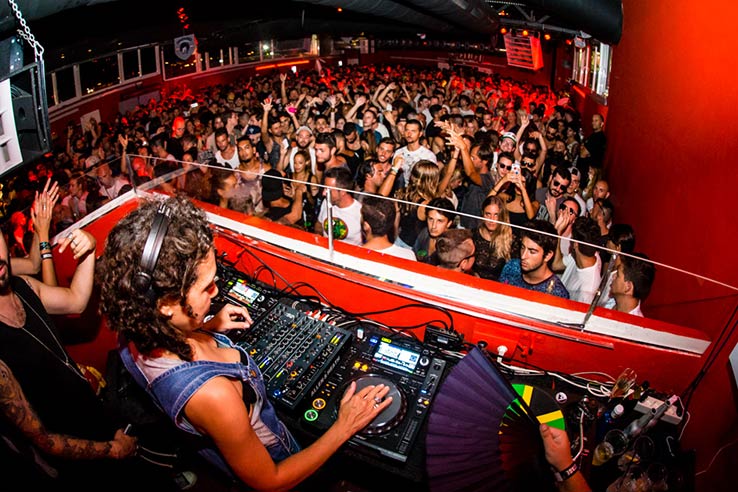 Barrio de la Marina
Wedged between the walled old town and the port, the narrow streets of Barrio de la Marina offer the best shopping on the island, from clothes stores such as Ibiza Das, which showcases home-grown Ibiza designers, to more esoteric offerings, including Sombrereria Bonet, a hat specialist that's been selling fancy millinery to island royalty since 1916.
Las Dalias
The hippy Las Dalias, a market that happens every Saturday in the summer months, is the best place to tap into the island's New Age vibe. But even if you're not looking for incense or hand-made silver jewellery, its bustling food stalls and quirkily dressed crowds make for a worthwhile visit.
Es Cucons La Tienda
Es Cucons La Tienda follows in the footsteps of its famous namesake, Ibiza hotel Es Cucons, thanks to the devilishly good eye for detail possessed by owners Maria and Barbara. Purchase a piece of it yourself at their bougainvilea-clad homeware store.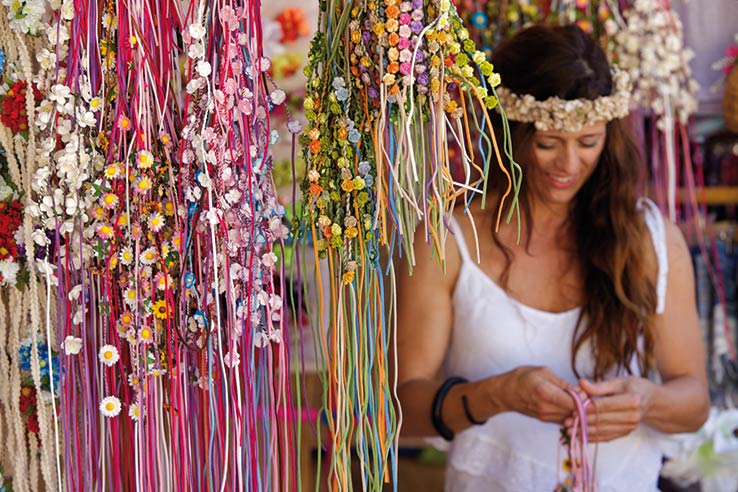 Dalt Vila
The Dalt Vila is the UNESCO-rated heart of Ibiza's capital. The cobbled streets of this fortified town within a town are always buzzing and, away from the restaurants, there's culture aplenty in the form of the Cathedral of Our Lady of the Snows and an archaeological museum, Museo de Puig des Molins, that provides visitors with an insight into the island's millennia-spanning history.
The Museum of Contemporary Art
Before it was a jetsetter's paradise, and even before the hippies came in the 1960s, Ibiza was a refuge for artists. You can find out more at the Museum of Contemporary Art, which owns many of their works, exhibiting them alongside pieces by the island's latest crop of creatives.
Club Diario de Ibiza
Club Diario de Ibiza is probably the only club on the island that doesn't play music until the early hours. Owned by Ibiza's main newspaper, Diario de Ibiza, this auditorium space regularly hosts panel debates, exhibitions and live performances.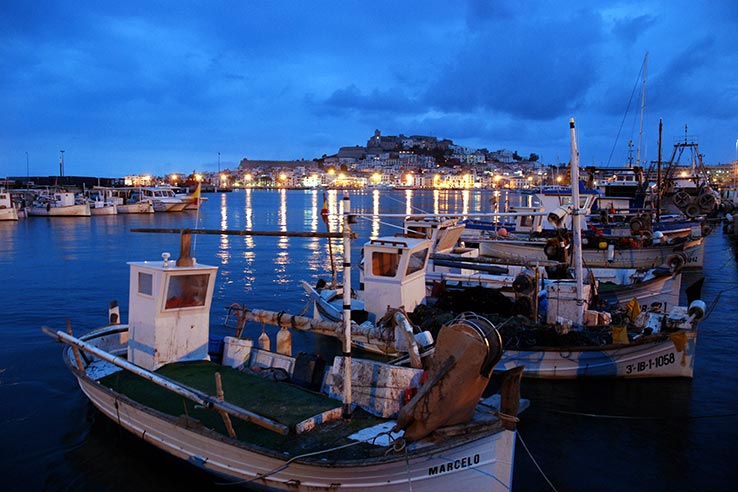 Events to look out for:
New Year's Eve at Pacha (December/January)
Hippie drumming Sundays at Benirras beach (every Sunday, May-October)
Opening parties (May)
IMS Ibiza International Music Summit (May)
Ibiza Gay Pride (July)
Ibiza Jazz Festival (July)
Closing parties (September/October)
Bambuddha Halloween party (October)
Eat and drink on board

You can buy a variety of snacks, sandwiches, other light meals and beverages during your flight. Make sure you check our in-flight menu when you get on board.

New aircraft - low emissions

The average age of our aircraft is only 3.6 years old, which means less emissions and makes our fleet one of the youngest in the world.

Seat reservation

Starting from 10 Euros you can get the window seat, be seated in the front to save time or near the exits to have more legroom. Already booked? Add seat reservation now.
Video on Demand

On flights longer than 3,5 hours, you can watch movies and tv series from your smartphone, tablet and laptop for 7 Euros. Remember your headset!

Central airport

Ibiza Airport is centrally located, with quick and easy transport connections to the city centre and beyond. Less hassle, more time to enjoy yourself.

Earn CashPoints

Sign up for Norwegian Reward, and earn CashPoints every time you fly with us.