Why go?
Where the Wall once stood, East still meets West to create a fascinating, confident and ever-divided new capital.
Local hotspot
Friedrichshain still rocks with its East Side Gallery on the former Wall, Sunday flea markets and trend-setting clubs around Warschauer Straße.
You probably didn't know
There are more kebab shops in Berlin than in Istanbul: a whopping 1,600 in total.
Suggested reading
Stasiland (Anna Funder, 2003)
---
Things to do in Berlin
Mogg and Melzer
Pastrami on rye may provide reason alone to visit New York but it was the New York Times that was eulogising about the own-smoked version at Berlin's Mogg and Melzer, set in a former Jewish girls' school in Mitte. Lunch here may involve matzo ball soup or merguez sausage as well. The Mogg team also runs adjoining, Michelin-starred Pauly Saal, provider of contemporary German cuisine in cool surroundings.
Kaschk
Norwegian-owned Kaschk is sister to the Oslo Kaffebar and set in a distinctly Scandinavian building in Mitte. It's currently earning plaudits for aromatic coffees, craft beers and quality breakfasts. By day your Bonanza espresso may be accompanied with a sticky pastry, by night your Mikkeller ale can be quaffed while playing the bizarre house game of shuffleboard.
Krasselts
It may mean having to cross town for a stand-up snack you can find almost anywhere – but Krasselts in Steglitz has been making the Berlin's finest "currywurst" sausages since 1959. It's in the sauce.
Golgatha
A beer garden par excellence and a favourite of in-the-know Kreuzbergers, Golgatha is best enjoyed by day. Sizzling bratwurst sausages and own-made potato salad can be washed down with a dark beer conceived at the Klosterbrauerei at Kreuzberg an der Rhön in south-central Germany.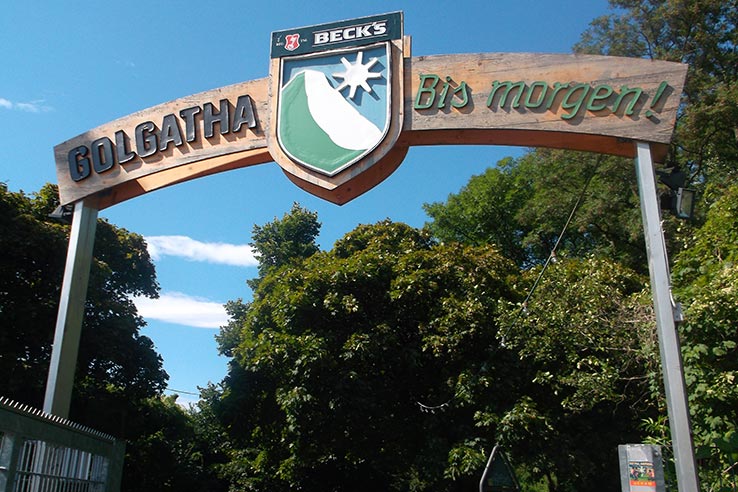 Berghain
A visit to Berlin isn't complete without a kicking night at the Berghain. Assuming you pass muster with the capricious doormen – speaking German helps – a gargantuan session pounding the dancefloor awaits. Pitch-perfect techno and sweaty euphoria in a vast former power station.
SchwuZ
With three dancefloors, the recently relocated SchwuZ ("Schwulen-Zentrum" or "Gay Centre") is once more putting on some of Berlin's best pop, retro and disco parties. Look out also for themed nights such as Madonnamania and London Calling.
Twinpigs
Twinpigs is a cocktail bar typical of newly bohemian Neukölln. Dimly lit, raw around the edges, busy and very affordable. A décor of bare, stripped walls is the backdrop for urban chatter fuelled by Heidenpeters beer crafted just the other side of the River Spree.
Club der Visionäre
Whether they choose a spot by the water, beneath a weeping willow or atop floating wooden planking, partygoers at the lido-like Club der Visionäre are treated to some of the best electro DJs in the business.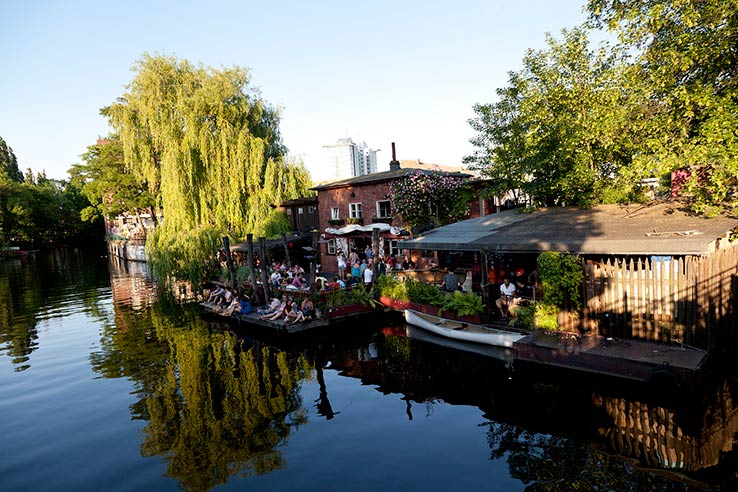 Urban Spree
Urban Spree is a store, gallery and creative hub, a short walk from the river it's named after. This former railway warehouse is filled with own-made books, paintings and items of artisanal design.
KaDeWe
Many know the landmark department store KaDeWe (Kaufhaus des Westerns) for its high-end fashion but Berliners are in thrall to its sixth-floor delicatessen. Up there you'll find row after row of preserves, prime cold cuts, cheeses and breads of almost every colour. There are said to be more than 1,500 types of sausage alone – not to mention an oyster bar.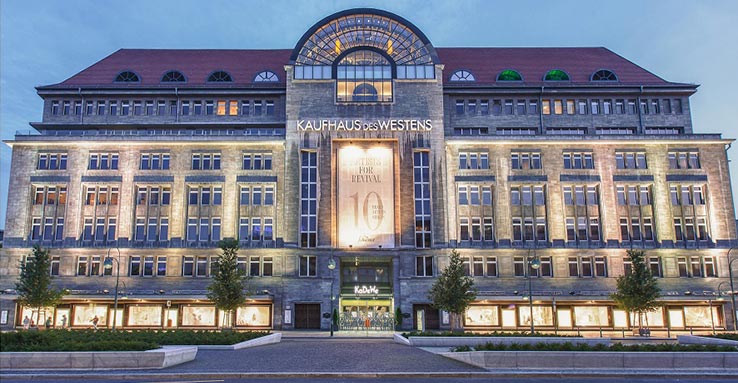 DDR Museum
The wonderfully interactive DDR Museum brings the complete absurdity of Communism home to a generation who weren't born when the Wall was up or even when it fell. Stasi surveillance, travel by Trabant and even the odours of a DDR living room are all recreated in life-like detail.
Olympiastadion
The stage for football's Champions League Final of 2015, the Olympiastadion in Berlin hides a darker sporting history, having opened for Hitler's Olympics of 1936. Of the four daily tours (not on event days), there's usually one in English at 11.30am.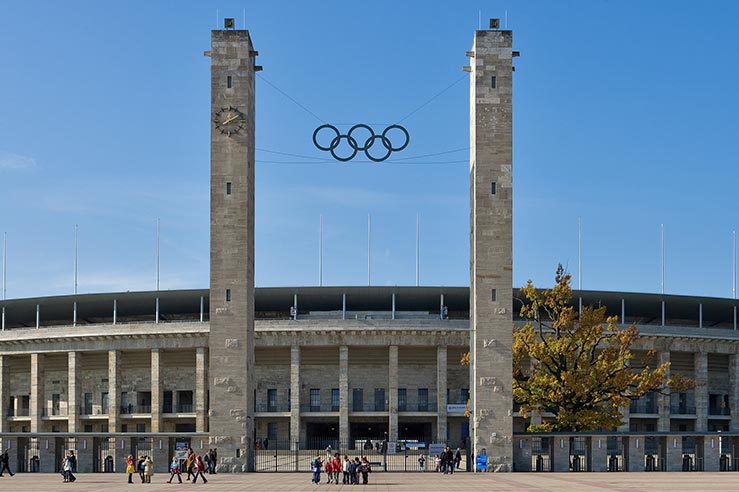 Events to look out for:
Berlinale film festival (February)
Karnival der Kulturen (June)
Christopher Street Day (June)
Berlin Fashion Week (July)
International Berlin Beer Festival (August)
National Day (October)
Festival of Lights (October)
Christmas markets (late November-early January)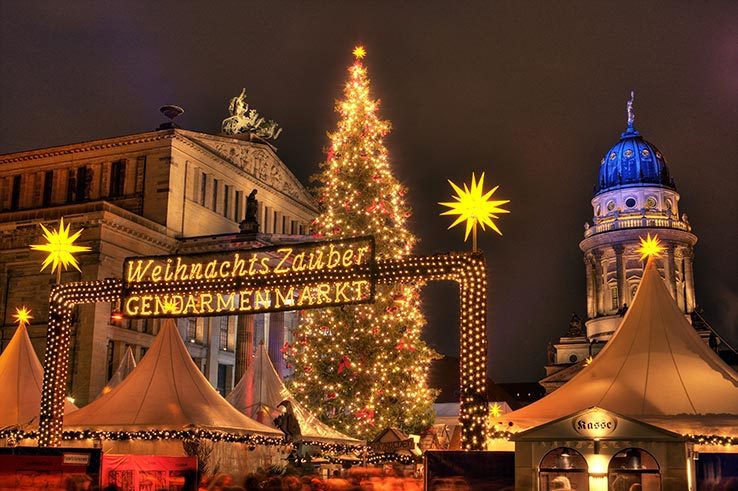 Eat and drink on board

You can buy a variety of snacks, sandwiches, other light meals and beverages during your flight. Make sure you check our in-flight menu when you get on board.

New aircraft - low emissions

The average age of our aircraft is only 3.6 years old, which means less emissions and makes our fleet one of the youngest in the world.

Seat reservation

Starting from 10 Euros you can get the window seat, be seated in the front to save time or near the exits to have more legroom. Already booked? Add seat reservation now.
Video on Demand

On flights longer than 3,5 hours, you can watch movies and tv series from your smartphone, tablet and laptop for 7 Euros. Remember your headset!

Central airport

Berlin Shönefeld Airport is centrally located, with quick and easy transport connections to the city centre and beyond. Less hassle, more time to enjoy yourself.

Earn CashPoints

Sign up for Norwegian Reward, and earn CashPoints every time you fly with us.