Why visit Athens?
The Greek capital has everything a traveller's heart longs for and more. As the birthplace of democracy and home to some of the most famous philosophers, Athens is the perfect place for a holiday with both sun and historical sights. You don't want to miss the Parthenon and the surrounding buildings, including the museum. After a day exploring ancient landmarks and ruins around the city, why not enjoy some of the delicious foods Greece has to offer?
It's incredibly easy to find cheap and delicious places to eat in Athens. From delicious fusion cafes to hidden local gems. Make sure to try out local dishes such as moussaka, gyros, feta cheese in all variations as well as local seafood. Venturing off into the many small side streets around Plaka to find local specialties, unique shopping opportunities and some of the best non-touristy eating places in Athens.
Why fly to Athens with Norwegian
We fly from London to Athens and give you the freedom to choose, so you can choose to fly at the lowest possible price - without entering into compromises on quality. The earlier you book, the cheaper the tickets.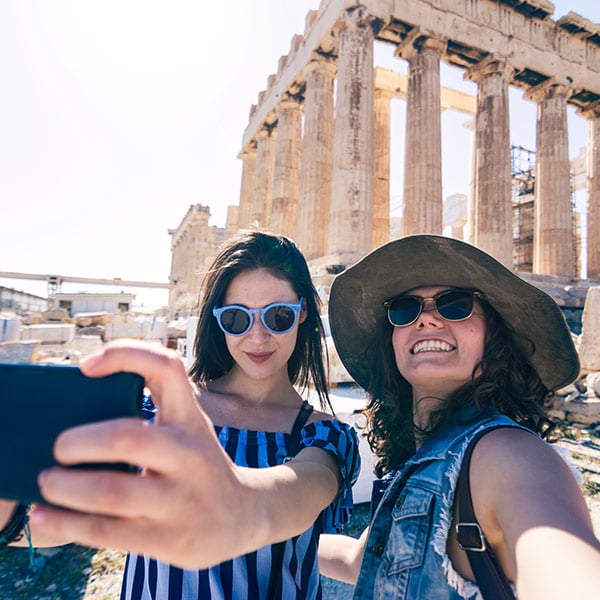 Athens airport information
Getting from Athens Venizelos Airport Main Terminal to the city center
METRO
Trains run every 30 minutes daily from 6:30 a.m. to 11:30 p.m. Take exit three in the arrivals area to find the metro and ticket kiosks. Jump on line 3, which takes around 40 minutes to reach Syntagma.
BUS
Buses run from outside exits four and five of arrivals, 24 hours a day. You'll find a ticket kiosk there as well. The X95 line connects you to Syntagma in the city center, with the journey taking around an hour.
TAXIS
There is a licensed taxi stand right outside of the terminal. The drive takes around 30 minutes, depending on traffic.
CAR OR MOTORCYCLE
Motorists arriving on flights to Athens should take Attiki Odos and exit at Kifissias Avenue. Stay in the Athens designated lanes and turn onto Vassilisis Sofias Avenue until you reach Syntagma Square.
Things to do in Athens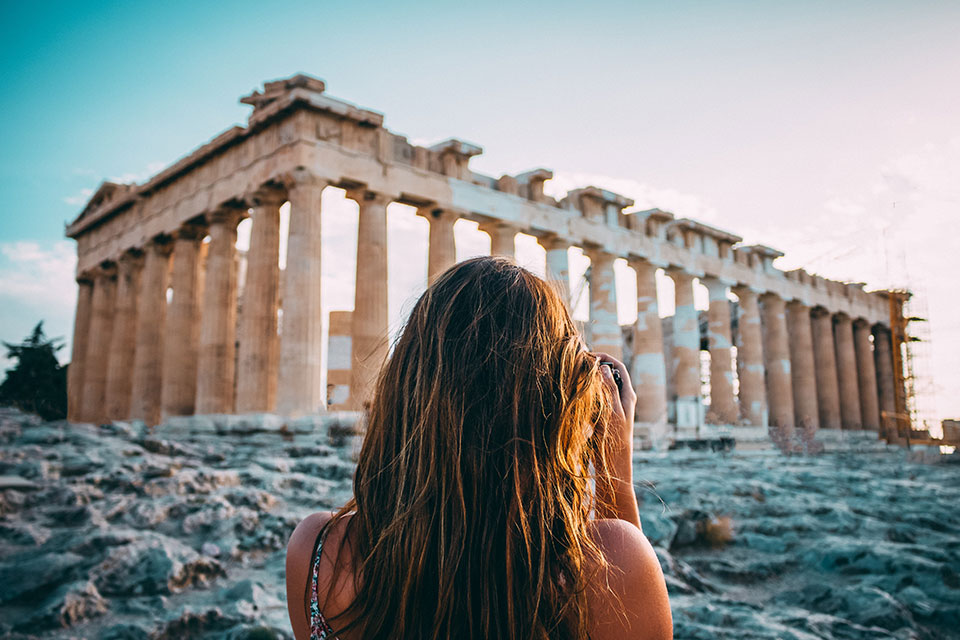 Visiting the Acropolis
This set of perfectly proportioned ancient buildings, an iconic sight, has sat atop a rocky outcrop for 2,500 years. Like a sentinel over Athens, they've survived the test of time as a modern metropolis has sprawled below it. Visit the Acropolis to find yourself admiring structures considered to be the greatest architectural feats of all time including the Parthenon temple, dedicated to the Greek goddess of wisdom, Athena.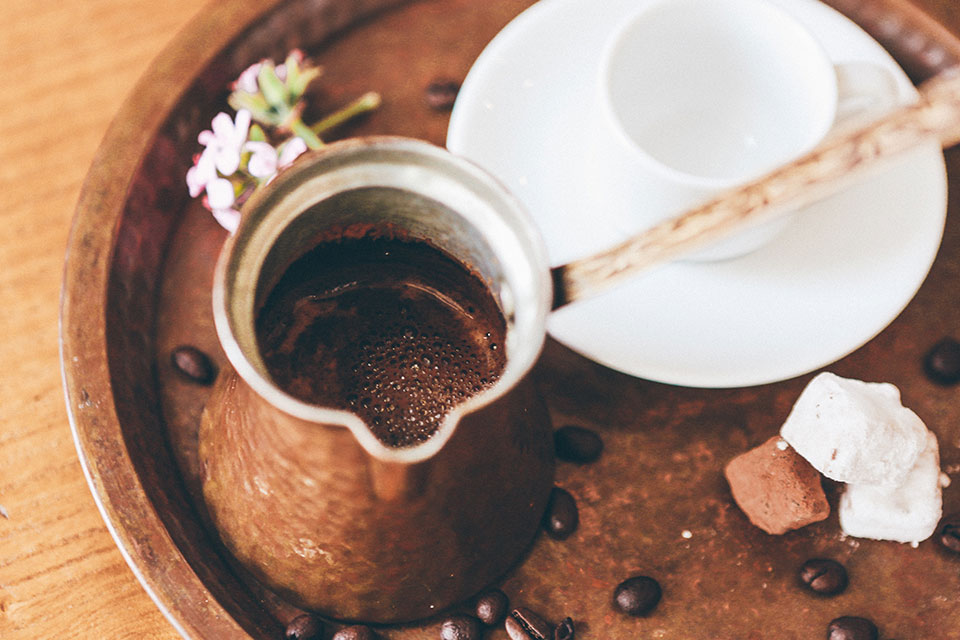 Sip on Greek coffee
Don't underestimate the power of coffee on Greek culture. Travelers are surprised by the strong rich flavor and the local rituals around coffee. It is brewed in a tiny pot called a briki and poured in a demitasse cup. A small sweet often accompanies it. Like other European styles of coffee, the little serving is enjoyed slowly.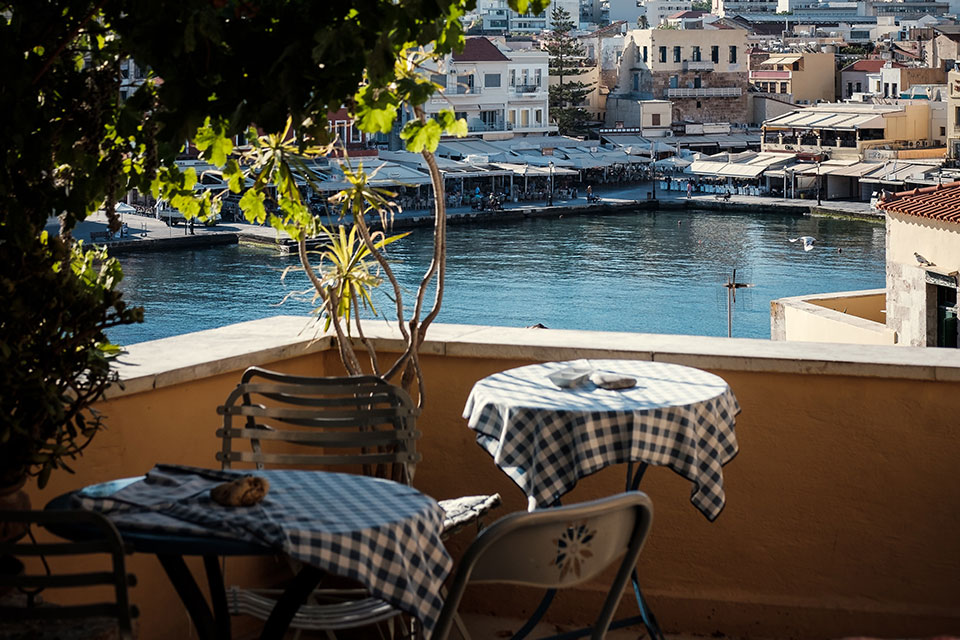 Shop in Monastiraki
Monastiraki has everything when considering what to do in Athens. This bustling district boasts rooftop bars, eateries, flea markets, and archaeological sites. Squeeze through tight alleyways to pop into antique, jewelry, and souvenir shops for your perfect vacation gift. The main square is a must-see in Athens, famous for stunning Acropolis views.
Experience what is popular in Athens at this cultural center
A must-see in Athens is a celebrated modern archeological feat, a massive solar-paneled glass complex, complete with Acropolis views. Distinguished architect Renzo Piano, known for the Centre Pompidou in Paris and The Shard in London, built The Stavros Niarchos Foundation Cultural Center (SNFCC) to include 170,000 square meters of parkland, interactive playgrounds, cafés, a museum, a manmade river, the Greek National Opera, and a new National Library of Greece.
Learn about Greek culture at the Benaki Museum
When considering what is popular in Athens for culture vultures, head to the Benaki Museum. The regional costumes, artifacts, icons, and treasures date from prehistory to the 20th century. The collection is an impressive private donation made in 1930 to the Greek state by Antonis Benakis, the head of a wealthy Greek diaspora family.
Climb Lycabettus Hill for stunning city views
Traveling to Greece means searching out the most epic views of Athens and that includes hiking up Lycabettus Hill. Or, if you're not up for an uphill stroll, a trusty cable car called the teleferique will do just fine. Up top, you'll find a whitewashed church called St. George, a café, and a scenic restaurant terrace. During the summer, the Lycabettus open-air theatre holds concerts.
Enjoy a performance at the Herodes Atticus
Celebrities from around the world have performed at this ancient amphitheater, fully restored for guests to experience music, opera, dance, and theatre under the stars. Built during the Roman Era in 161 AD on the southwest slope of the Acropolis, the Herodes Atticus fills seats today for star-studded festivals and performances. It's a great way to spend an evening in Athens
Admire Greek art at the Museum of Cycladic Art
One of the most unique ancient Greek discoveries you can make on your trip to Greece is Cycladic Art. These whitewashed minimalist marble Cycladic sculptures date back to 3,000 BC. Simple yet evocative, they've inspired 20th-century iconic artists including Picasso.
Visit the National Archaeological Museum
Any Athens travel guide will direct history buffs to The National Archaeological Museum of Athens. Discover up close the famous antiquities often highlighted in high school history classes. The impressive ancient marble and bronze statues, pottery, jewelry, frescoes, and artifacts are divided by themes – all dating from the Neolithic era to Classical periods of ancient Athens.
Stroll the National Garden
Queen Amalia, the first queen of Greece, left a grandiose legacy to explore – a royal garden
spanning nearly 40 acres. Completed in 1840, the National Garden remains a shady oasis of
flower gardens, turtle ponds, and small zoos that Greek goats call home. The main entrance
is on Leoforos Vasilissis Sofias, south of Parliament.
Relax at a movie under the stars
During the summer, what is popular in Athens is enjoying a movie under the stars. During the warm and breezy summer nights, outdoor cinemas play the latest Hollywood releases. The capital's legendary Cine Paris, which dates back to the 1920s, also offers striking Acropolis views.
Explore the oldest neighborhood in the world: Plaka
Stretched underneath the Acropolis, Plaka is one of the world's oldest continuously inhabited neighborhoods. Wander this quiet district of narrow cobbled pedestrian lanes to see elegantly restored homes with stately entrances, quaint gardens, and small squares with neighborhood tavernas.
Must See in Athens: Temple of Olympian Zeus and Hadrian's Arch
Two famous archeological sites – an arch and a temple – are some of the top things to do in Athens. The Temple of Olympian Zeus may be missing a majority of its Corinthian columns – 15 of the original 104 are left – but what remains is a sight to take in simply for their sheer size (56 feet high with a base diameter of five and a half feet). A few feet away stand the marble gateway ruins of Hadrian's Arch, built by a Roman emperor who loved Athens.
Soak in the famous sunsets at the Temple of Poseidon
One of the top things to do in Athens takes you to where the Aegean Sea meets rocky Cape Sounion. Here, the Temple of Poseidon – built nearly 200 feet above sea level – honored the Greek god of the sea, Poseidon. This grand marble monument also guided sailors home during the time of ancient Athens. What remains of the towering columns is a sight to behold, especially against the cape's stunning sunsets.
Explore the ancient Agora
During your trip to Greece, as you explore archaeological sites, you can imagine life in ancient Athens including at the ancient Agora, once the heart of commercial, political, and social life. Stand here to picture how great Greek philosophers enlightened the masses. Socrates preached his philosophy and later, St. Paul won converts to Christianity. The Temple of Hephaistos, a museum, and a Byzantine church can be explored too.
Delight your senses in the Varvakios Agora
This indoor food market buzzes unlike any other in Europe. Make your way through a maze of hanging meat, glistening rows of iced down seafood, and lanes of perfectly piled colored spices used in Greek cuisine. Be prepared to shuffle among locals who enthusiastically haggle for the best prices. That's as you duck the deep bellows from Greek vendors calling out a deal of the day.
Visit the Acropolis Museum
When visiting the Acropolis, venture across the way to the luminous Acropolis Museum which has been voted as one of the best museums in the world. This sleek, glass-paned structure houses a sanctuary of precious ancient Athens artifacts. Explore the Acropolis Museum to understand why the most significant of Parthenon sculptures were created.
Best time to travel to Athens
High season
When booking your flight to Athens, note that high season falls in July and August when temperatures can quite easily reach the high 90s°F (mid-30s°C). Sweltering temperatures never stop summer travelers from packing the city before heading to or from the Greek islands however, so expect Athens' top attractions to be very busy.
Low season
Searching for cheap flights to Athens? The shoulder season runs from late-March through early-June or late-September through early-November. Traveling to Greece during these times, the weather will be warm but the peak summer crowds are gone. The off-season winter months are still a good time but note that November to March can be cool and wet, with temperatures dropping as low as 56°F (13°C) in February.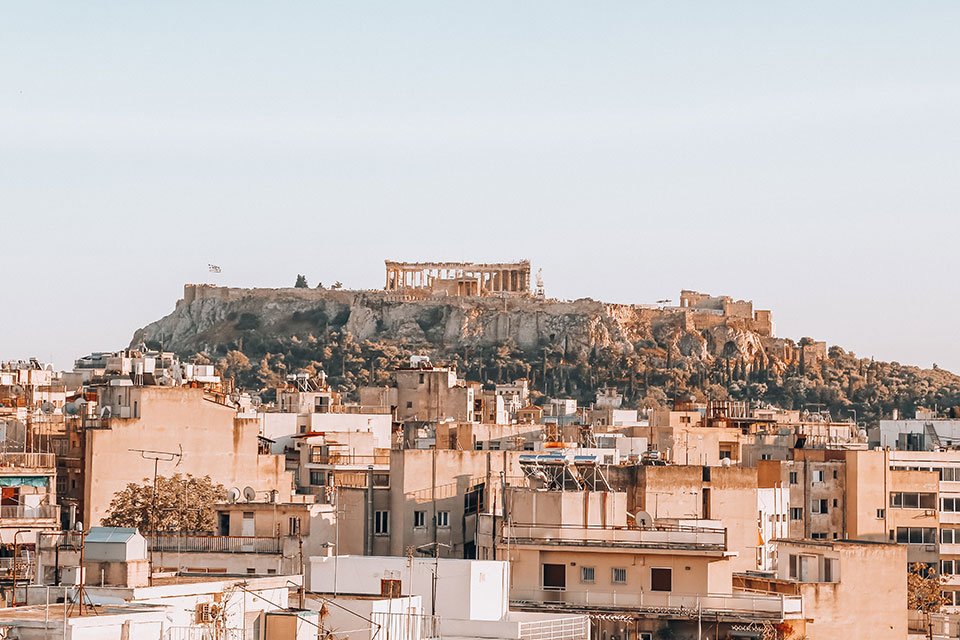 Cheap flights to Athens, Greece
Check out our lowfare calendar and discover your next flight to Athens or on of the more than 150 destinations we fly to. The earlier you book your flight the cheaper the prices.
Discover cheap flights in our Low fare calendar
Want more comfort on our flight?
With our Premium seats you get a recliner chair with extra legroom, a 3-course meal, Priority boarding and Fast track included and extra attentive crew to esure you'll have a plesant flight.
Read more about our Premium product and upgrade now!
Get extra benefits with Reward
While away from home, you might need somewhere to stay and a way to get around.
Through our partners you can easily find and book a hotel that suits you and rent a car that fits your needs. Book through Reward and get up to 10% and earn CashPoints.
Learn more about our Reward program and start earning CashPoints today
Flying with Norwegian
New aircraft - low emissions
Fly with one of the youngest fleets in the world, which means less emissions and a more comfortable flight.