By Norwegian
Summer 2021
To limit surface contact on board, menu cards won't be handed out during the flight. Download menu (pdf) here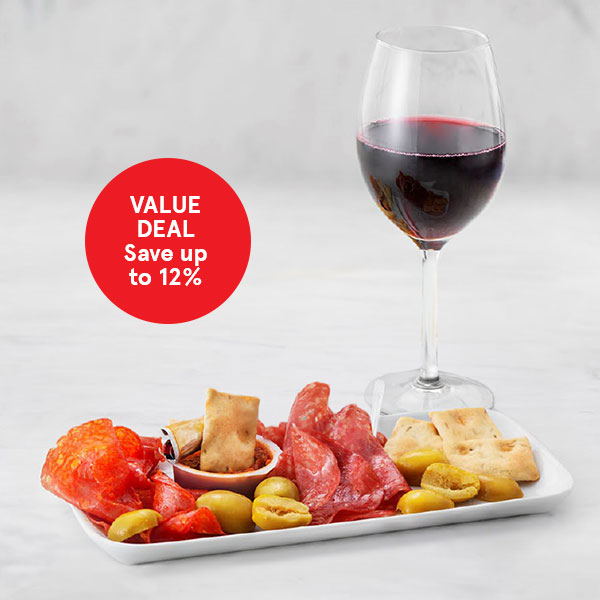 Tapas Deal (Not available on domestic flights)
Tapas Turkey Tray
Turkey chorizo, turkey salami, bruschetta spread (tomato & oregano), green olives and rosemary crackers.
Red Wine Rioja or White Wine Chardonnay
NOK 130 | SEK 130 | DKK 110 | EUR 13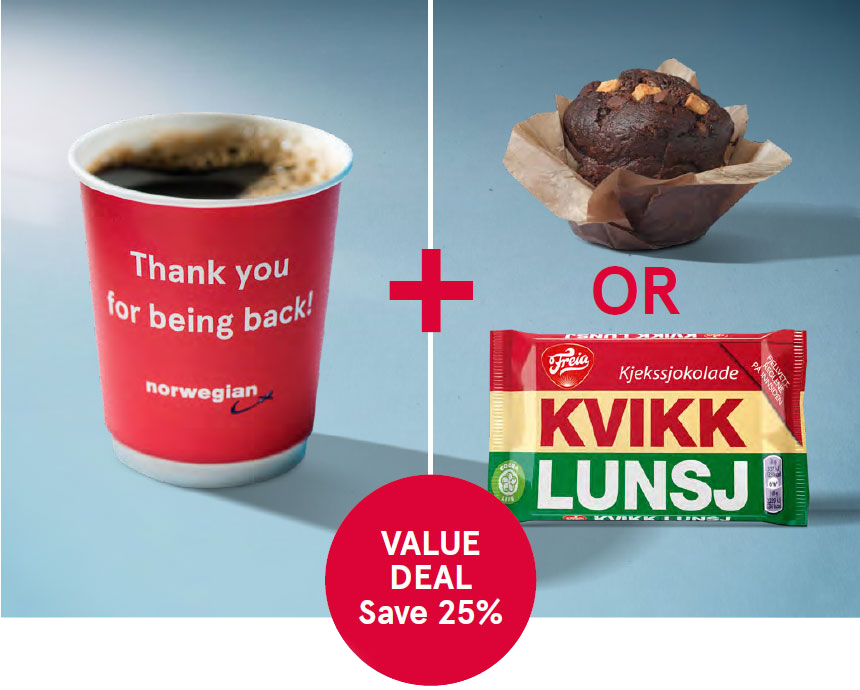 Coffee Deal
Coffee or Tea
Freia Kvikk Lunsj or Chocolate Muffin
NOK 45 | SEK 45 | DKK 30 | EUR 4.50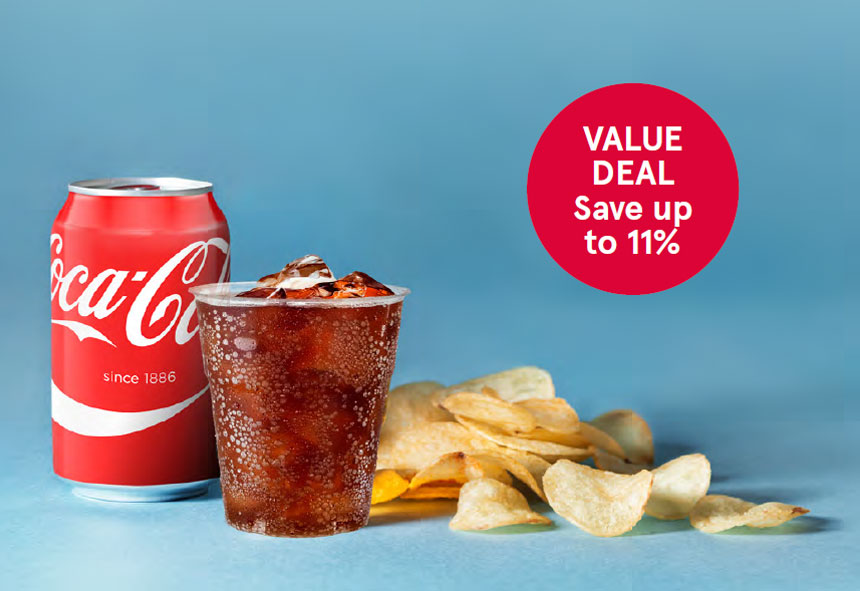 Snack Deal
Coca-Cola, Coca-Cola Zero,
Fanta Orange or Sprite
Salted chips or roasted, salted cashew nuts
NOK 55 | SEK 55 | DKK 40 | EUR 5.50
Choose your own combination
Tapas Selection
Tapas Turkey Tray 100 g
Turkey chorizo, turkey salami, bruschetta spread (tomato & oregano), green olives and rosemary crackers.
NOK 75 | SEK 75 | DKK 65 | EUR 7.50


Water
Sparkling 33 cl
NOK 30 | SEK 30 | DKK 20 | EUR 3
Still 50 cl
NOK 30 | SEK 30 | DKK 25 | EUR 3


Soft Drinks
Coca-Cola, Coca-Cola Zero, Sprite, Fanta Orange 33 cl
NOK 30 | SEK 30 | DKK 20 | EUR 3
Orange Juice 25 cl
NOK 25 | SEK 25 | DKK 20 | EUR 2.50


Wine & Beer
Viña Pomal Rioja (Red) 18.7 cl
NOK 70 | SEK 70 | DKK 60 | EUR 7
Raimat Solana Chardonnay Albariño (White) 18.7 cl
NOK 70 | SEK 70 | DKK 60 | EUR 7
Codorniu Clásico Brut Cava Sparkling 20 cl
NOK 80 | SEK 80 | DKK 70 | EUR 8
Nicolas Feuillatte Reserve Exclusive Brut Champagne 20 cl
NOK 110 | SEK 110 | DKK 80 | EUR 10
BMC Indian Pale Ale Can 33 cl
NOK 60 | SEK 60 | DKK 40 | EUR 6
Carlsberg Green 5.0% 33 cl
NOK 50 | SEK 50 | DKK 35 | EUR 5
Carlsberg 0.0% 33 cl
NOK 50 | SEK 50 | DKK 35 | EUR 5


Snacks & Chocolate
Freia Kvikk Lunsj 47 g
NOK 30 | SEK 30 | DKK 20 | EUR 3
Salted chips 40 g
NOK 30 | SEK 30 | DKK 25 | EUR 3
Roasted, salted cashew nuts 40 g
NOK 30 | SEK 30 | DKK 25 | EUR 3
Gott & Blandat 160 g
NOK 30 | SEK 30 | DKK 25 | EUR 3
Wasa Sandwich Tomato & Basil 40 g
NOK 30 | SEK 30 | DKK 25 | EUR 3


Hot Drinks
Coffee
Tea
NOK 30 | SEK 30 | DKK 20 | EUR 3


Bakery
Chocolate Muffin 90 g
NOK 30 | SEK 30 | DKK 20 | EUR 3

We apologise if your first choice is not available.
The products may vary.
Alcohol limitations are as follows, regardless of which AOC is operating: We are licensed to serve alcohol according to Norwegian law. Beer and wine are only-served to age 18 and over. Spirits are only served to age 20 and over. Please note: It is not permitted to consume any alcoholic beverages not purchased from our service trolleys.
Credit card payments: Transaction fees and foreign exchange rates are set by your card issuer and are not charged by Inflight Service Europe AB or Norwegian. All product prices in this menu are inclusive of VAT under current VAT regulations and are offered by Norwegian in the name of and on behalf of Inflight Service Europe AB and its affiliates. For further details of the principal please refer below: Inflight Service Europe AB, Box 1009, 16421 Kista, Sweden.