There's a lot to consider when flying with small children. These are our tips for a smoother travel experience.
Before you go
Remember to reserve your seats

Make sure the family is seated together on the flight. If you book LowFare+ of Flex tickets, seat reservation is included. If you book regular LowFare tickets you can add seat reservation from 7 GBP per person. Find out more about seat reservation.
Pack smart

Pack a small bag with your kid's favourite toys, useful things and some snack. A lollipop is smart for equalising pressure in the ears. Avoid bringing food that crumbles or is sticky. If you want to bring something to drink, small juice boxes is a smart choice.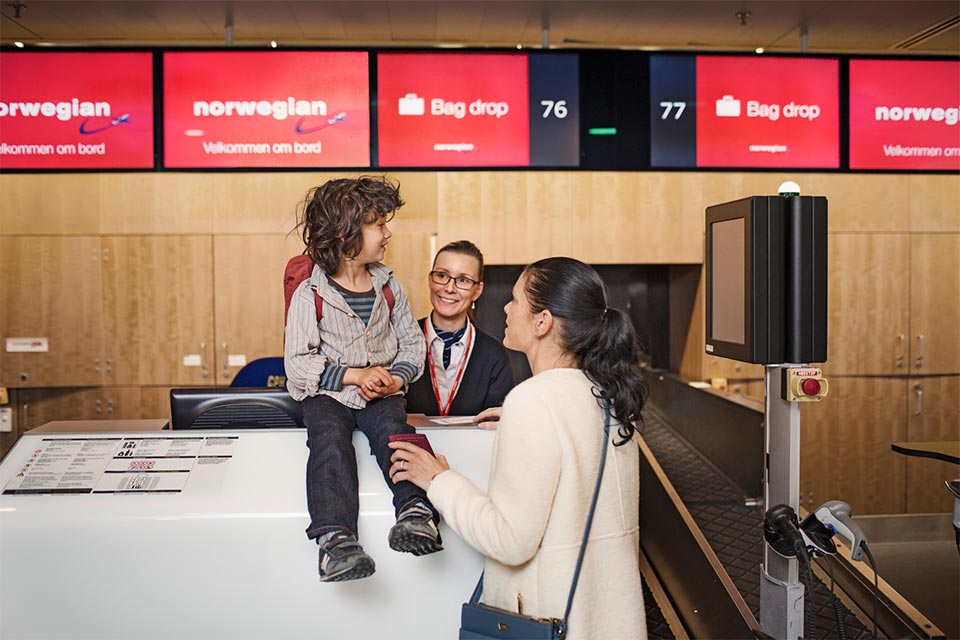 At the airport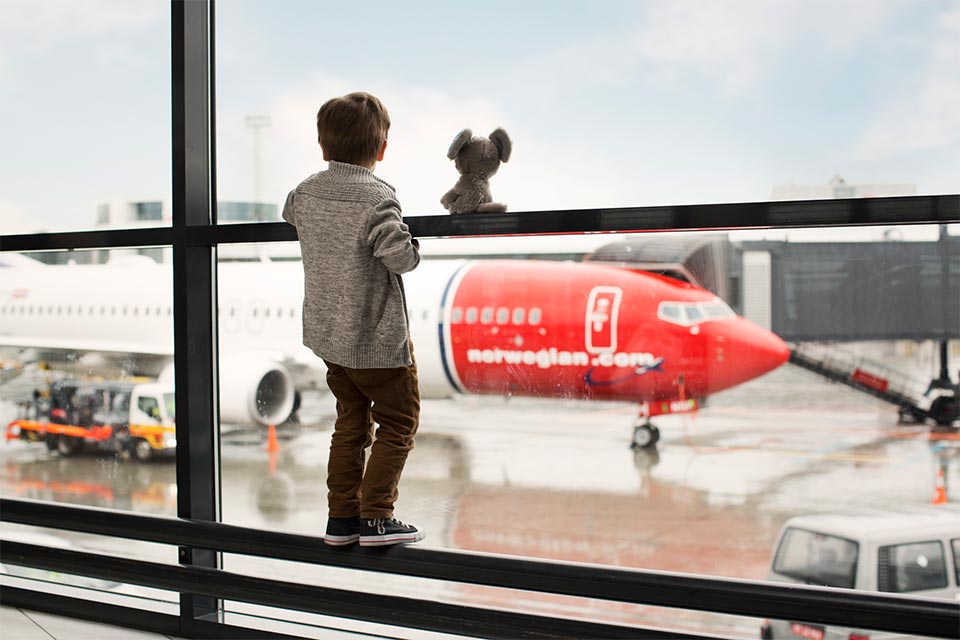 Calculate extra time

Make sure you allow extra time on the day of the flight. If you have an early flight this is even more important, since the kids will be tired and outside their daily routine.

Remember that everything takes a bit longer with kids. Bathroom breaks, diaper changes and a little playtime before boarding may be what makes sitting still during take-off – and until the lavatory opens, a bit more ok.
On board
Entertainment for the kids

Make sure that also time flies. The experience of flying can be really exciting for kids, but if the flight takes a bit too long, things like small toys, drawing materials, activity books or an iPad can be great at keeping boredom away. Remember that you'll also find entertainment for kids on our WiFi portal on flights within Europe, and on the entertainment system on international long haul flights with our 787 Dreamliner.
Choose healthy food

Choose the healthiest options from the menu when buying food on board, or bring food from home. Healthy food provides better and more even energy, and will keep everyone's spirits up all the way to your destination.
Stay hydrated

Cabin air is dehydrating, so it's important that both the big and small members of the family gets enough to drink during the flight.
It's ok to breast-feed on board

If you breast-feed, this is perfect for babies since it calms them down and equalises ear pressure.