Olbia at a glance
Why go?
The pretty port town has a laidback charm. A slow pace of life, great food and a rich history make it worth at least a couple of days' exploration.
Local hotspot
Its main square, Piazza Regina Margherita, and the cobbled streets of the old town around it is where the locals can be seen out in their finest garb for their nightly passeggiata (promenade) – and where the best cafes and pizzerias are found.
You probably didn't know
Olbia's name comes from the Greek word for Happy – it shares this with an ancient Greek settlement in the Ukraine (so don't Google the wrong one by mistake).
Suggested viewing
James Bond movie The Spy Who Loved Me (1977) was filmed here.
Bare stats
Population: 59,035 (2015)
Visitor number: 455,000 (2015)
January mean temperature: 14°C
August mean temperature: 30.5°C
---
Things to do in Olbia and Sardinia
Ristorante Frontemare
Newly reopened in summer 2016, the truly charming Ristorante Frontemare channels the town's former fishing village vibe with its colourful façade, light interior and simple, but delicious seafood dishes.
Pizzaria Funchal
For cheaper eats, it's worth venturing a bit further out, to the many eateries that dot Viale Aldo Moro. In particular, try Pizzaria Funchal for the cheapest, crispiest pizza in town – at a small slice of the harbour-front prices.
Agrisole
For an authentic taste of "Sardinia Cucina", visit one of the surrounding 'agriturismos'. Agrisole, a 20-minute drive north of town, gives a typical homely welcome and rustic atmosphere, with excellent food and wine. Non-guests are also welcome to join for the €35 set menu (high-season only).
Bacchus at the Jazz
It's not often an airport hotel has great grub, but Bacchus, at the Jazz, is just a three-minute drive from Aeroporto Olbia Costa Smeralda arrivals and has two Michelin forks (denoting good-quality dining). As befits the starlets and oligarchs who disembark here, it offers a high-end introduction to some of the island's specialities, such as suckling pig or pasta with bottarga (mullet roe).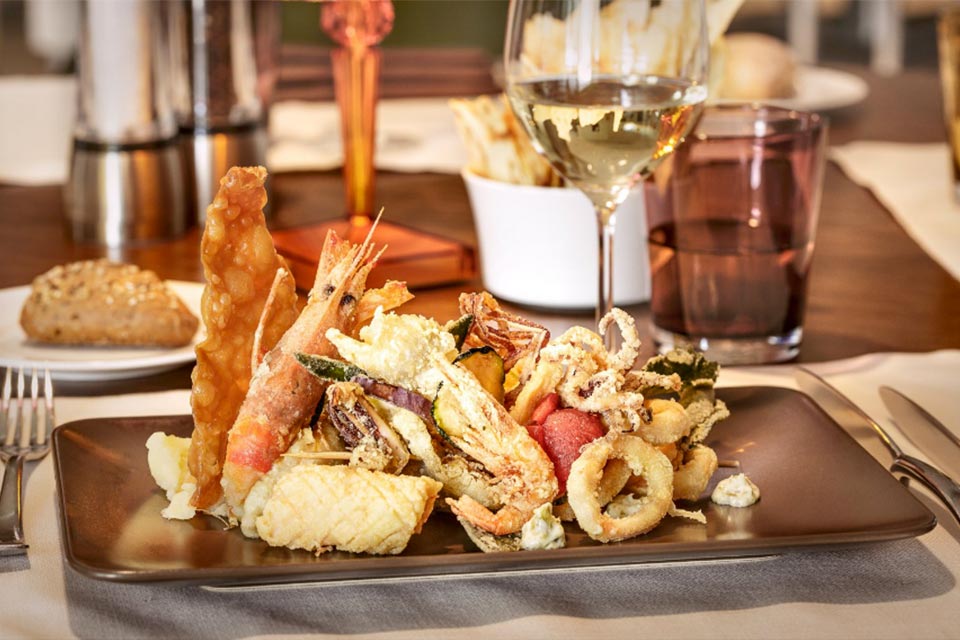 In Vino Veritas
Enotecas (winebars) are a good bet in Olbia, many of them shift seamlessly from daytime wine shop to evening night spot. At In Vino Veritas order the tinned fish or cold meat platters along with a variety of local and international wines.
Villa Pascia
The best nightclub in town is very much a local's affair. Villa Pascia is in the industrial zone to the north of the city. Find out about its regular big nights and themed events on its Facebook page.
San Teodoro
Step it up a gear in San Teodoro, which bills itself as the high-energy, low-budget version of the glam hangouts in Porto Cervo and the Costa Smerelda. At 30km from Olbia, it's easy enough to get a cab out to the pool-party vibes of Bal Harbour, and open-air, big beats at Ambra.
Il Portico
If money's no object – or you're looking to bag yourself a billionaire – Porto Cervo is the place to aim for. Il Portico on the Piazzetta is typical for crowd and drinks – brace yourself for €35 cocktails.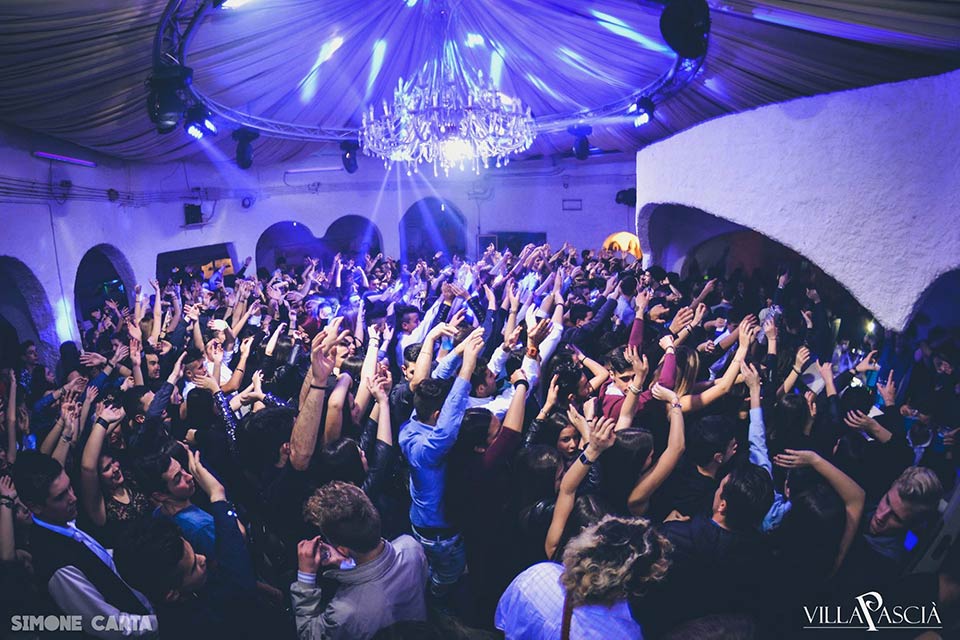 Luxury Mall
For a designer bargain, head just out of town to Luxury Mall, home to 50 of the biggest brands under one roof at up to 70% off retail. From Chloe to Versace, it's the place to snap up souvenirs for your aspirational friends.
Corso Umberto
In the town centre the main place for a spot of retail therapy is the Corso Umberto, where you'll find the usual tourist tat, but also an array of small clothing and perfume boutiques.
Piazza Crispi
Avoid the tourist markets that pop up around the harbour in favour of farmer's markets, held in Piazza Crispi on various weekly mornings (times vary), and the vintage and second-hand market held on every third Saturday evening of the month in Piazza Mercato.
Museo Archeologico
Sardinia has only been a part of the Italian republic for 70 years. Its long history of conquest – by everyone from the Phoenicians to the Romans and the Vandals – might have often been bad news for its former people, but it's great news for history lovers. Start exploring its multi-layered past at the Museo Archeologico. It's free to enter and filled with ancient ships, pottery and essential info.
Chiesa di San Paolo
Even if you're not into old churches, the Chiesa di San Paolo, is a stunner. Built on the site of an ancient temple, its tall tower and colourful mosaic dome have become a symbol of the city. The interior, filled with beautiful frescos, is a relaxing place to explore on a hot day.
Nuraghe tours
Learn more about the island's original civilisation – the mysterious "nuraghic" era – on a tour of local megalithic sites, which date back to around 1200BCE. Break up a trip to some of the more notable nuraghe (stone mounds) and giant graves with a stop off at one of Costa Smeralda's wonderful beaches, or even with a day in Alghero, the island's fortified city of the north-west.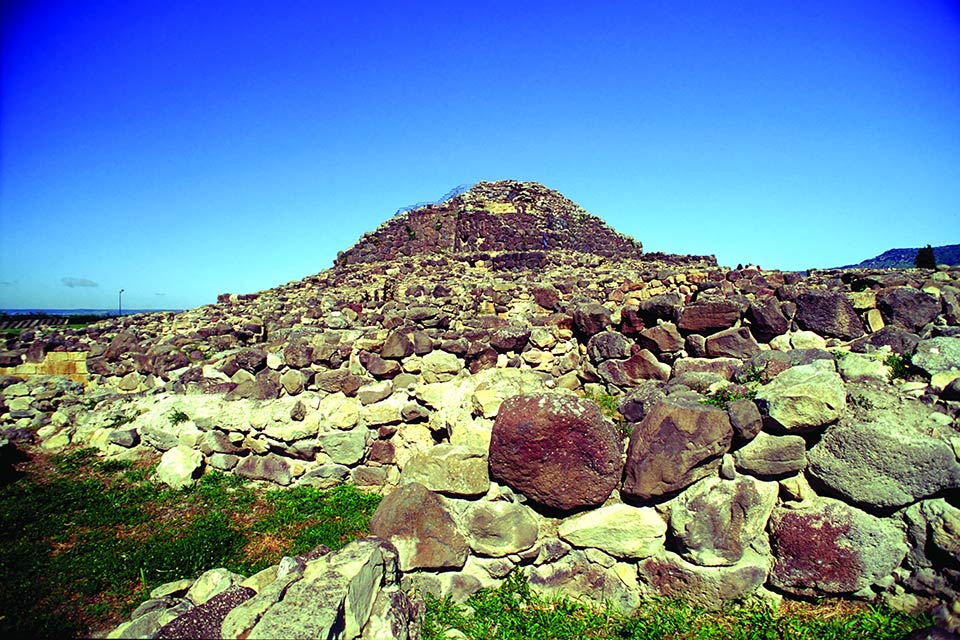 Events
Festa di San Simplicio (May)
Festa della Birra Trinitaiese (August)
Porto Rotondo boat show (April)
Rally Costa Smeralda (September)
Eat and drink on board

You can buy a variety of snacks, sandwiches, other light meals and beverages during your flight. Make sure you check our in-flight menu when you get on board.

New aircraft - low emissions

The average age of our aircraft is only 3.6 years old, which means less emissions and makes our fleet one of the youngest in the world.

Seat reservation

Starting from 10 Euros you can get the window seat, be seated in the front to save time or near the exits to have more legroom. Already booked? Add seat reservation now.
Video on Demand

On flights longer than 3,5 hours, you can watch movies and tv series from your smartphone, tablet and laptop for 7 Euros. Remember your headset!

Central airport

Olbia Costa Smeralda Airport is centrally located, with quick and easy transport connections to the city centre and beyond. Less hassle, more time to enjoy yourself.

Earn CashPoints

Sign up for Norwegian Reward, and earn CashPoints every time you fly with us.
Looking for a similar destination?