No destinations are currently available. Please try with different search options.
= Some flights in this period have transit stops
The search result shows the lowest available adult single fare in period. All fares show fare in selected currency.
Wouldn't it be nice to give Santa your Christmas wish list in person?
In addition to the stunning scenery, enchanting wildlife and countless cultural attractions, Lapland's magical capital draws 500,000 annual visitors thanks to its most famous resident, Santa Claus. Explore Finland's arctic gem, Rovaniemi.
Flights to Rovaniemi
Why go?
As the capital of Lapland and hometown of Santa Claus, Rovaniemi is the perfect base for exploring the eight seasons of the Arctic Circle, as well as the wilderness, which begins a few steps from your hotel's doorstep.
Local hotspot
The forest-covered hill of Ounasvaara is a popular meeting place for sporty folks and a hideout for locals looking for some peace and quiet surrounded by nature.
You probably didn't know
Every March the world's oldest reindeer street sprint race takes place on Koskikatu street with harnessed Rudolphs pulling jockeys on skis.
Suggested viewing
The Lovers of the Arctic Circle (1998) a film by Julio Medém.
Bare stats
Population: 61,300 (2015)
Annual visitor numbers: 500,000 (2015)
January mean temperature: -10.9°C
August mean temperature: 12°C
---
Things to do in Rovaniemi
Nili
The grotto-like dining hall at Nili has been decorated by a local artisan couple and the ingredients originate in the nearby forests and villages. If you ask, the staff will even name the people who hunted the game or picked the berries on the plate. Try the reindeer and Lappish squeaky cheese for dessert.
Choco Deli
This award-winning artisan chocolate factory and bakery serves beautifully crafted cakes that glisten like gemstones. Pair the treats with hot chocolate or a big scoopful of local gingerbread gelato.
Petronella
Set on the campus of the University of Lapland and the Faculty of Arts and Design, this international student cafe, grill and bar serves a wide variety of home food, vegan dishes, artisan pizzas and pastries. After the lunch you can hit the surrounding galleries free of charge.
Pick your own superfood
A law called Every Man's Right allows you to hike and pick berries, herbs and mushrooms from both the state-owned and private forests. The sunny summer nights pack the clean produce with huge densities of vitamins, and make the ubiquitous taigas (forests) basically a free buffet of superfood.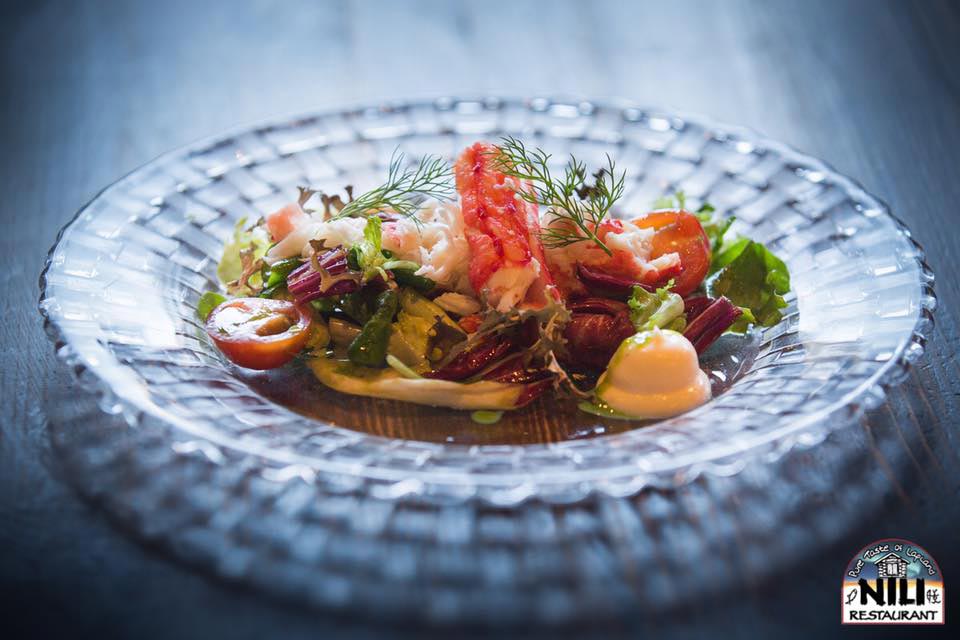 Cafe Bar 21
A place that definitely doesn't live up to the stereotype of grumpy Finns, Cafe Bar 21 is a stylish gem of a lounge that has elaborated cocktails and Lappish tapas. Hipster DJs keep the people bopping around on the terrace.
Uitto Pub
The interior design of Uitto and its name hint to the old lumberjack tradition of Rovaniemi. Introduce yourself to the most peculiar candy liquor shots and play a round of darts with your friends.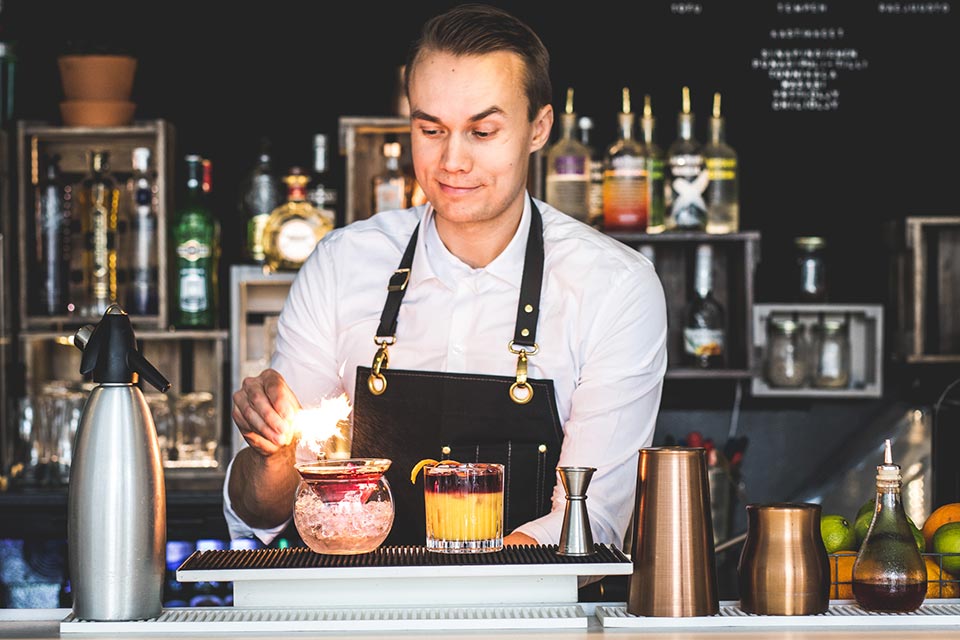 Hih-Hi
In the heart of the town's retro-oozing culture district lies the small street style store of Hih-hi. Run by two young entrepreneurs, it sells Finnish jewellery and fashion alongside international skater brands. If you're after something local, get your hands on Ilahu snow surfboards, manufactured and designed in Rovaniemi.
Lauri-tuotteet
The history of Lauri-tuotteet goes back to the 1920s, when the goldsmith Johannes Lauri began manufacturing and selling Lappish knives and handicrafts in the street. Lauri-tuotteet is not just a shop but a historical provincial house, where locals often celebrate weddings and christenings.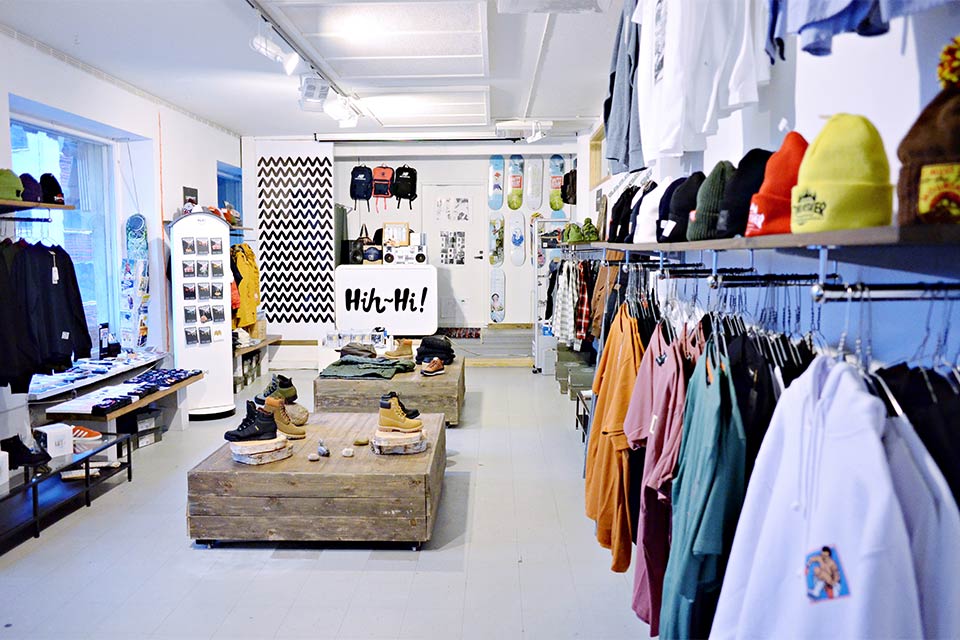 Korundi Culture House
Korundi, a 1930s post bus depot turned into a thriving culture house, introduces northern contemporary artists and their work in changing exhibitions. The building's modern concert hall is home to the Lapland Chamber Orchestra, the northernmost of its kind in the EU. The group is known for its collaboration with the BBC Philharmonic Orchestra.
Santa Claus Village
Santa Claus is undoubtedly the most famous Finn of all time, so you can imagine how many visitors he meets annually in his home at the Arctic Circle. The village houses the Official Post Office of Santa Claus and plenty of family-friendly activities all year around.
Sauna of Metsäkyly
In Finnish the water vapour of sauna is called löyly, or "a soul". The poetic etymology of the word gives a good insight into the Finns' attitude towards their famous steam rooms. Traditionally, saunas like Metsäkyly, offer an easy access to the outdoors. Enjoying the brisk air is a significant part of the experience, so don't feel embarrassed to exit the room if you feel dizzy in the 80°C heat.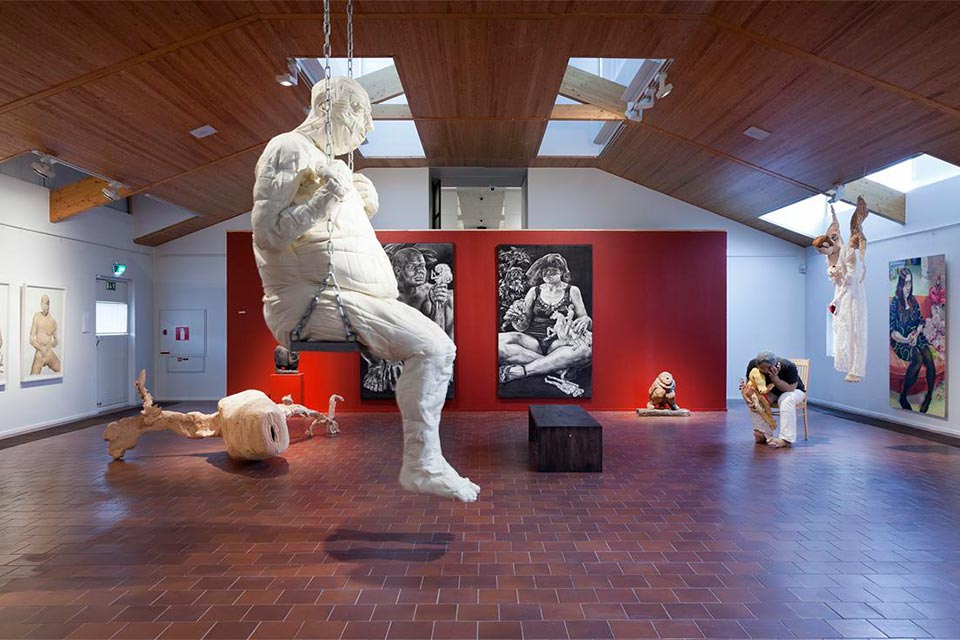 Events
Arctic Lapland Rally (January)
Arctic Design Week (February)
Rovaniemi Reindeer Sprint Race (March)
The Summer Solstice (June)
Rovaniemi Marathon (July)
Rovaniemi Old Time Fair (August)
The Rovaniemi Night Of the Arts (August)
Beginning of the winter Swimming Season (November)
Riverlights Fire Art Event (November)
The Grand Christmas Opening (November)
Santa leaves for his journey around the Globe (December)
Eat and drink on board

You can buy a variety of snacks, sandwiches, other light meals and beverages during your flight. Make sure you check our in-flight menu when you get on board.

New aircraft - low emissions

The average age of our aircraft is only 3.6 years old, which means less emissions and makes our fleet one of the youngest in the world.

Seat reservation

Starting from 10 Euros you can get the window seat, be seated in the front to save time or near the exits to have more legroom. Already booked? Add seat reservation now.
Video on Demand

On flights longer than 3,5 hours, you can watch movies and tv series from your smartphone, tablet and laptop for 7 Euros. Remember your headset!

Central airport

Rovaniemi Airport is centrally located, with quick and easy transport connections to the city centre and beyond. Less hassle, more time to enjoy yourself.

Earn CashPoints

Sign up for Norwegian Reward, and earn CashPoints every time you fly with us.