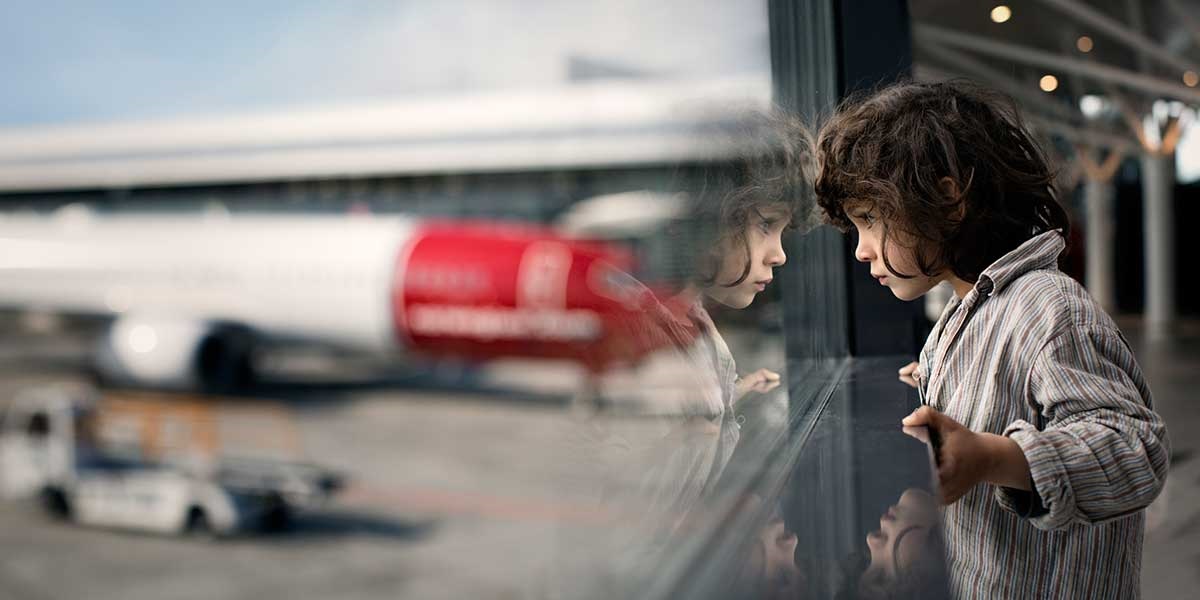 We have one of the world's most modern and fuel-efficient aircraft fleets
New aircraft are a win-win for passenger comfort and the environment.
Published : 16th September 2019
The single most important thing an airline can do to reduce emissions, is to invest in new aircraft. Norwegian has one of the youngest aircraft fleets in the world with an average age of 3.8 years. Thanks to our new, fuel-efficient aircraft, Norwegian's emissions have been reduced by 30 percent since 2008. In 2018, for the second time, we were named the world's most fuel-efficient airline on routes between Europe and the United States (ICCT), with 33 percent lower CO2 emissions than average. Our goal is to make aviation CO2 neutral by 2050.
Lighter materials
What the aircraft are made of is also important. The lighter an aircraft is, the less fuel it uses and the less emissions it produces. Our long-haul 787 Dreamliner is built using a lighter composite material that means it needs less fuel, and therefore produces 20 percent less CO2 emissions than other comparable aircraft. Our other aircraft types are also manufactured with increasingly lightweight components. Reducing the weight of aircraft and the use of fuel are important measures to achieve a lower environmental footprint.
Filling up flights
Another of our sustainability efforts involves filling our flights as much as possible. We call this the cabin factor. With a high number of seats and a full flight, the fuel consumption per passenger is lower. An aircraft with space for 150 passenger seats uses about the same amount of fuel as an aircraft with 189 seats. With smart route planning, we aim to reduce the number of empty seats and operate flights that are as full as possible.
Norwegian began as a low-cost carrier in 1993. We expanded our reach across the globe with short-haul services across Europe and long-haul flights to the US, Asia and South America. Today, we proudly fly a young and fuel-efficient fleet of Boeing 787 Dreamliners and Boeing 737s. We were the first airline in the world to join the UN Climate Secretariat's climate action-initiative in 2019, working systematically to become carbon neutral by 2050.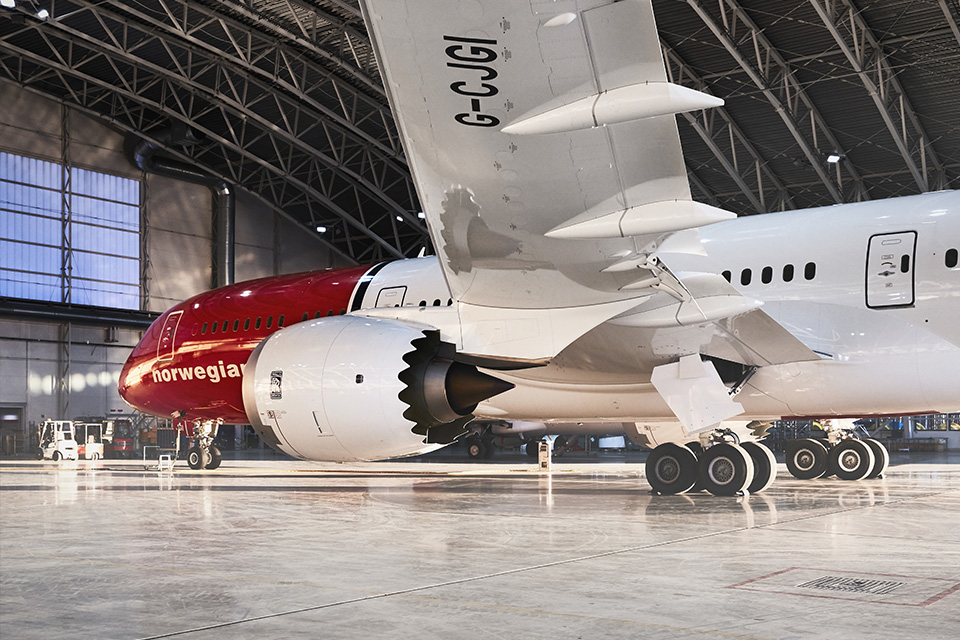 Related articles

Aviation brings people, cultures and economies together. Norwegian acknowledges its responsibilities as a significant market player and has taken direct action to reduce emissions and make aviation more environmentally friendly. Read more

At Norwegian, we are constantly working to reduce our carbon footprint. At the same time, we encourage our passengers to do the same. Here are five easy ways you can reduce your carbon footprint while travelling. Read more