One of the most environmentally friendly fleets in the world
High fuel-efficiency is better for the environment and for your wallet.
Norwegian's fleet consists of around 140 aircraft including Boeing 737 aircraft and Boeing 787 Dreamliners. With an average fleet age of just 4.6 years, Norwegian has one of the youngest and fuel-efficient fleets in the world. New aircraft are win-win for the passenger's comfort, wallet, the environment and the company's costs.
+
+

The World's Best Low-Cost, Long Haul Airline

=

Comfortable flights at low prices
787 Dreamliner
This is one of the most technologically advanced and environmentally friendly aircraft in the skies today.
Facts about Norwegian's 787 Dreamliner
Norwegian has 37 787 Dreamliner aircraft today
The 787-8 has 291 seats (32 in the Premium cabin and 259 in the Economy cabin), while the 787-9 has 344 seats (35 in the Premium cabin and 309 in the Economy cabin)
Cruise speed: 913kph
Max. start weight: 227,930kg (787-8) 252,650kg (787-9)
Length: 57m (787-8) 63m (787-9)
Height: 17m
Wingspan: 60,17m
Thrust: 67,000lbs per engine (787-8) 74,000lbs per engine (787-9)
In-flight entertainment
Fly Norwegian, and you'll have entertainment at your fingertips at any time, either with Video On Demand or live TV on your device on short-haul flights or our award-winning entertainment system on long-haul flights.
Free in-flight WiFi
Being in the sky shouldn't mean being out of touch. Or bored. Or behind. Fly with us and go online in the air. Free WiFi is available on most of our flights in Europe.
Sky interior
Our 787 Dreamliners are fitted with the Boeing Sky Interior. This means improved passenger comfort, with mood lighting and more space for your feet and carry-on.
Boeing 737-800
These short-haul aircraft offer good legroom for our passengers and feature the sleek Boeing Sky Interior, free in-flight WiFi and live TV.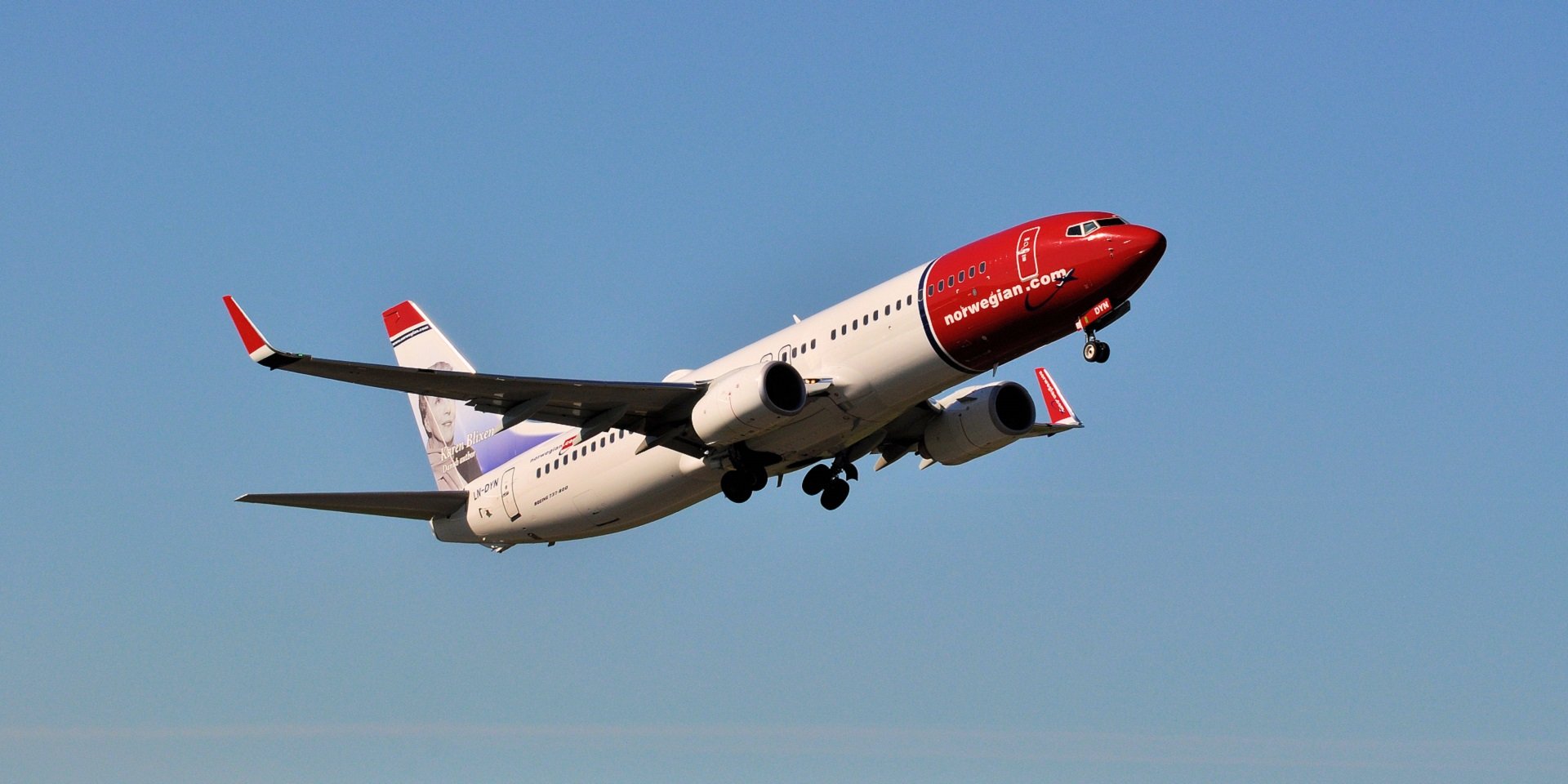 Facts about Norwegian's Boeing 737-800
85 aircraft in the fleet
186 / 189 seats
Two pilots and four cabin crew members
Two CFM 56-7B26 engines
Max start weight: 78,999kg
Length: 39.5m
Height: 12.5m
Wingspan: 35.8m
Thrust: 26,400lbs per engine
Cruise speed: 858kph
Winglets
Boeing 737 MAX 8
These brand new, more fuel-efficient aircraft are the newest generation of the 737 aircraft.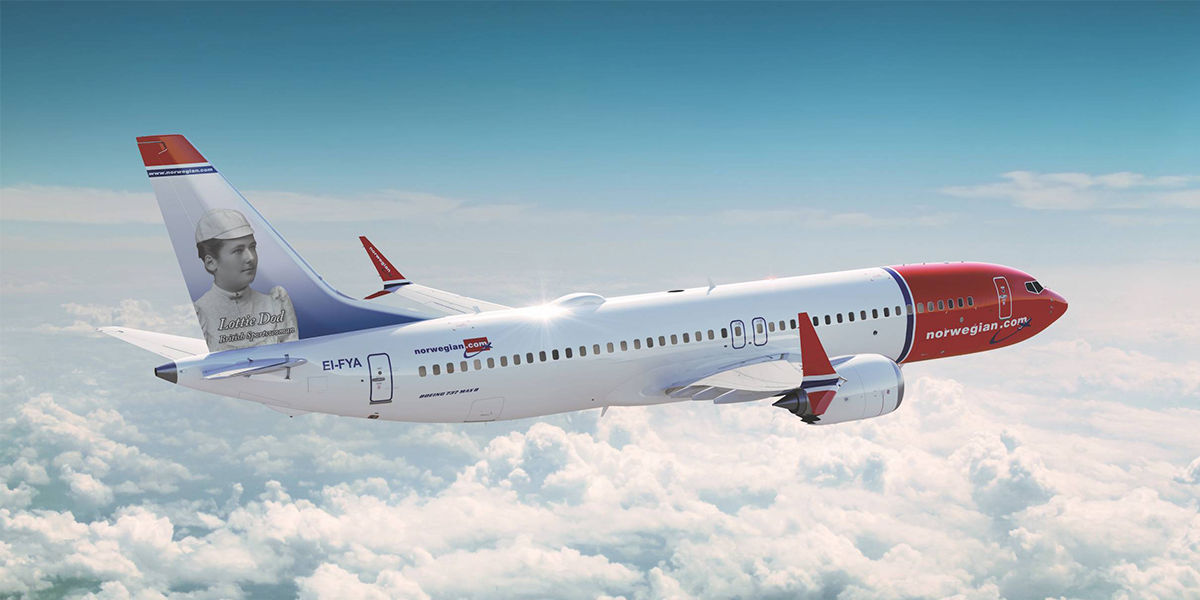 Facts about Norwegian's 737 MAX 8
18 aircraft in the fleet
Advanced technology winglets
CFM International LEAP-1B engines
189 seats
Two pilots and four cabin crew members
Length: 39.5m
Height: 12.3m
Wingspan: 35.9m
Cruise speed: Mach 0.79