Menu
Using assistive devices, such as screen readers or speech recognition software? Please enable accessibility mode to get an optimal experience.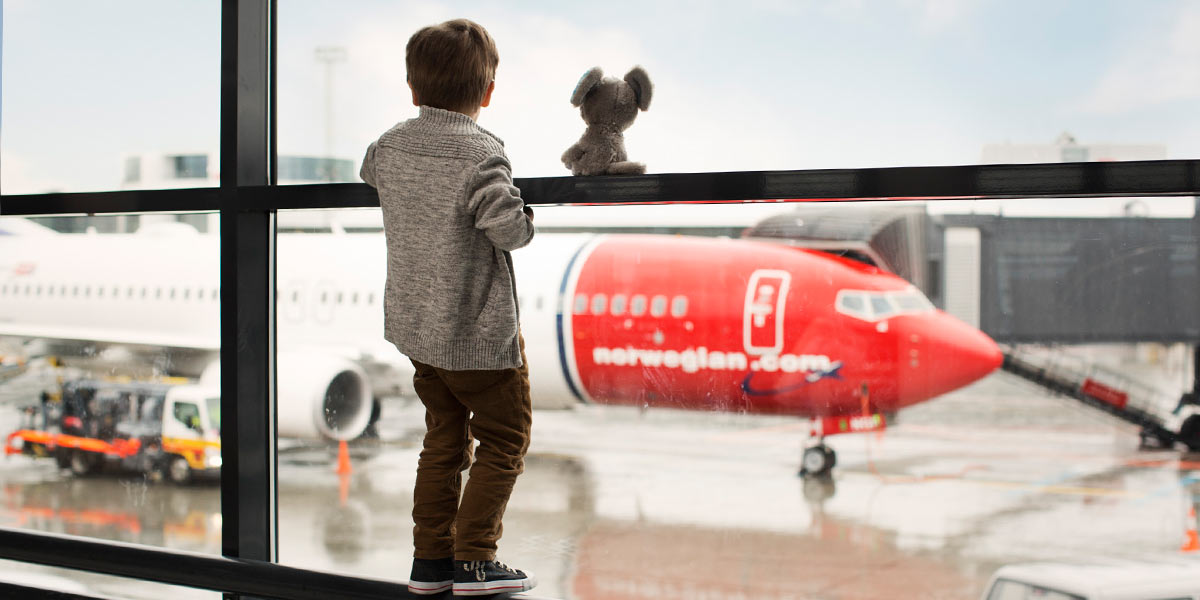 See how we work towards a more sustainable future
As one of the world's largest low-cost airlines, we acknowledge our responsibilities as a significant market player and take action to reduce emissions per passenger to make aviation more sustainable. That's why we have initiated a number of measures to reduce our carbon footprint. We are continuously working to optimise these and introducing new measures.
Published 20th June 2019


What we are currently doing
We have a young and modern fleet that uses less fuel compared to the industry average. Our aircraft emit 33 percent less

CO

2 per passenger kilometre on transatlantic routes. In 2015 and 2018 we were voted the world's most fuel-efficient airline between Europe and the US (ICCT).
Weight is important! The less a plane weighs, the less fuel it burns. That's why we are working to reduce the weight of our planes: In recent years, we have installed lighter seats and toilets, and we are phasing out TV screens on our short-haul planes.
The introduction of a high-tech weather system means that our pilots can use weather data to make smarter route choices, which saves fuel. This reduces

CO

2 emissions by 16,000 tons per year.
We have invested in new aircraft and have one of the world's most fuel-efficient fleets. Since 2008 we have reduced our emissions with 30 percent per passenger kilometre.
We have more direct routes than many other airlines, which means fewer takeoffs and landings. This reduces fuel burn and carbon emissions.
Our special plane and engine wash is more eco-friendly and reduces our carbon emissions by 16,000 tons per year.
To reduce food waste and weight, we have introduced pre-ordering of food on longer flights. By ordering your food before you travel, you help us and the environment.
Winglets on our Boeing 737 aircraft reduce drag and save up to two percent fuel per flight.
We encourage our passengers to bring less luggage. Less weight means lower fuel burn and a reduction in

CO

2 emisisons.
But this isn't enough
Our sustainability priorities in the near future will be to:
Launch an environmental roadmap and sustainability strategy with new targets and initiatives.
Continue to review our entire supplier chain to identify new ways of reducing our carbon emissions.
Continue reducing waste and plastic as well as recycling uniforms and other textiles.
Offer our customers

CO

2 offsetting.

Aviation brings people, cultures and economies together. Norwegian acknowledges its responsibilities as a significant market player and has taken direct action to reduce emissions and make aviation more environmentally friendly. Read more

At Norwegian, we are constantly working to reduce our carbon footprint. At the same time, we encourage our passengers to do the same. Here are five easy ways you can reduce your carbon footprint while travelling. Read more