Why go?
Because the natural beauty of this mountain-bounded, water-lined city is matched only by the laidback – but world-class – food and music scenes.
Local hotspot
The Pike Place Market might be more than a century old, but locals never get tired of pristine seafood and fresh vegetables. New businesses open here every day, serving high-end sushi, ice cream sundaes, and every flavour of beer.
You probably didn't know
Though Seattle has a reputation for rain, the climate is quite mild. The city gets less total rainfall than Tokyo, Shanghai, Zurich, or New York and rarely sees a drop in July or August.
Suggested reading
Where'd You Go, Bernadette (Maria Semple, paperback 2012)
---
Things to do in Seattle
Taylor Shellfish Oyster Bar
Get Seattle's famous seafood straight from the guys who grow it at this refreshingly casual spot. If it's listed on the menu, it's in season: that means midnight black mussels bathed in white wine; bright red Dungeness crab, cracked for easy eating, and, of course, endless varieties of the namesake oysters.
Eden Hill
The chef of this tiny spot at the top of Queen Anne Hill combines two of Seattle's biggest trends into one delicious restaurant, using avant-garde techniques and farm-fresh local ingredients to put out gorgeous, innovative dishes like crispy pig's head candy bars and nasturtium and persimmon soup.
Elm Coffee Roasters
While Starbucks was born here (and its green-fronted outlets do occupy many corners around the city), this spare, modern cafe shows off a more cutting-edge side to Seattle's coffee scene. Its meticulously sourced single-origin beans are lightly roasted in-house for extra smug points.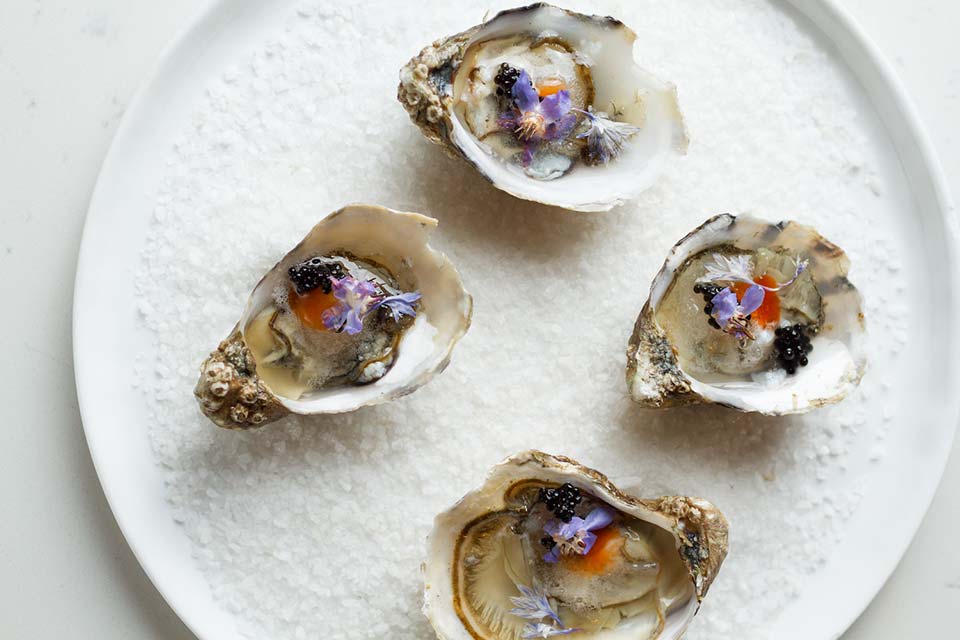 Reuben's Brews
Washington state's Yakima Valley is one of the most productive hop-growing regions in the world, so it makes sense for beer brewing to be big here, especially the hop-heavy Northwest-style India Pale Ales that Reuben's specialises in. Join the beer-fanatic owners with their families (and dogs) for an evening at the taproom.
Delancey
A pizza-obsessed chef dials in perfect pies at this neighborhood spot, adding Pacific Northwest touches to two-day fermented sourdough bases. The lines can be long, but sister bar Essex next door serves up craft cocktails with house-made ingredients while you wait for a table.
Canon
Dark, elegant, and quirky, this snug bar brings one of the world's largest collections of spirits into the hands of whimsical bartenders, who are equally at ease discussing $200 drams of whiskey and ice cream floats.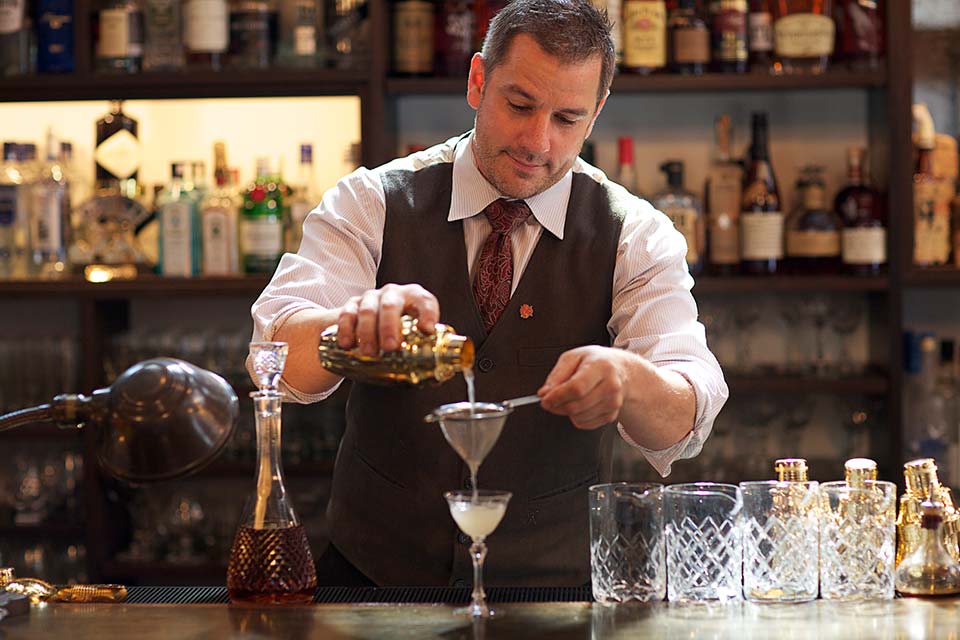 Handmade Showroom
While most of the stores at Seattle's Pacific Place Mall are big international name brands, this tiny third-floor shop is the opposite. From umbrellas to pickles and air plants to paper flowers, this collection of one-of-a-kind and small-batch arts, crafts, and clothes is entirely made by local designers and individual entrepreneurs.
Fremont Sunday Market
Part flea-market, part food festival, and all kinds of quirky, this year-round open-air market gives visitors the chance to shop for specialty food, vintage and antique items, artisan crafts, and myriad other items, all in one go. If it weren't for a live music break and a bite from the food trucks, it'd be almost too much.
Eighth Generation
From colourful woven blankets to intricately carved earrings, Northwest Native American art captures the hearts of many visitors. This Native-owned shop gives proceeds back to those who made it in the first place, and the communities that inspired it.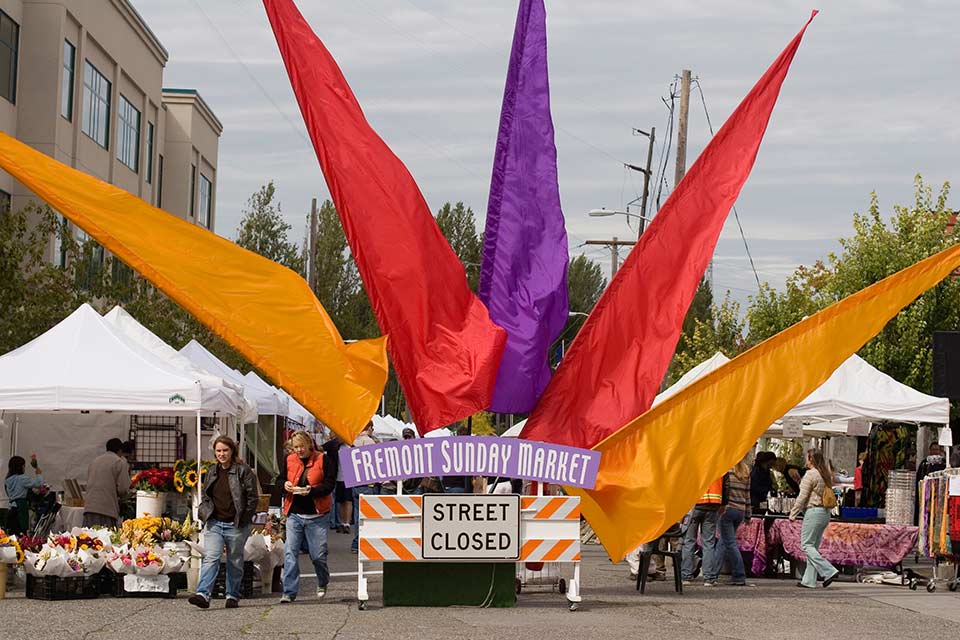 Seahawks
Seattle's American football team won the Super Bowl in 2014 and has made the playoffs for five straight seasons, winning over even the most fair-weather fans. On gameday, blue and green jerseys abound, and even if you can't snag a ticket (they're often sold out), the atmosphere around CenturyLink Field is electric – with plenty of nearby bars showing games.
The Crocodile
Seattle's music scene might have stepped back from the world stage as grunge faded away, but places like The Crocodile keep the live-music scene alive with raucous shows here from local bands and international superstars alike; in keeping to true Seattle fashion, you can sip a local IPA or grab a wood-fired pizza while you watch.
Chihuly Garden and Glass Museum
The glass of Dale Chihuly has long been a centrepiece of the city's art world; this garden and museum gives it an appropriately honourable venue right in the centre of the city.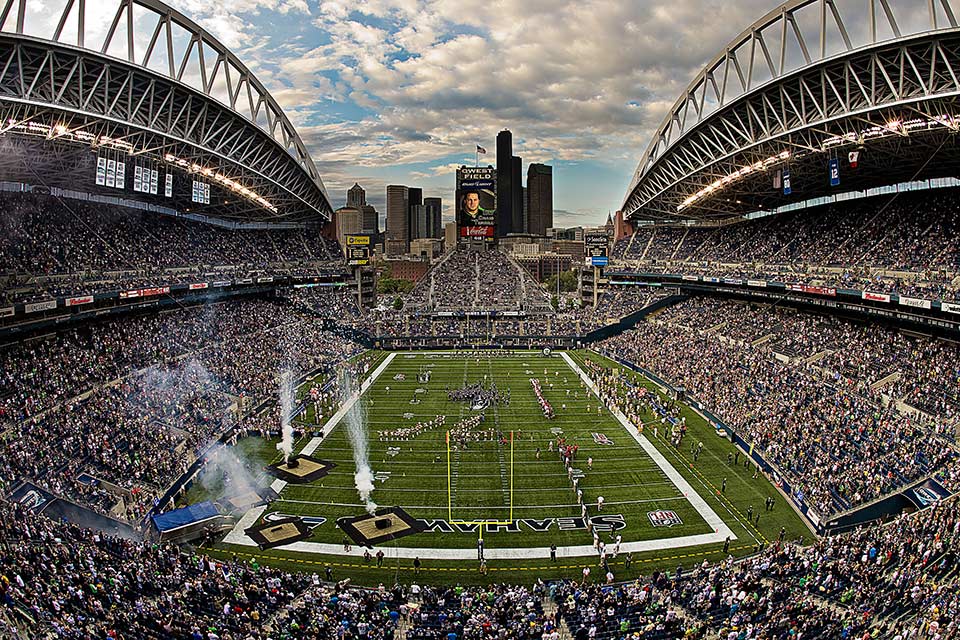 Events to look out for:
Northwest Folklife Festival (May)
Seattle International Film Festival (May/June)
Fremont Solstice Fair (June)
Bite of Seattle (July)
Seafair Weekend (August)
Bumbershoot (September)
Washington State Fair (September)
Eat and drink on board

You can buy a variety of snacks, sandwiches, other light meals and beverages during your flight. On selected international long haul flights we also serve a three-course meal. See more about food and drink on board our flights.

In-flight entertainment

Fly Norwegian, and you'll have entertainment at your fingertips. Video on Demand is available on most flights, where you'll find a huge range of movies and TV shows.

Seat reservation

Starting from 10 Euros you can get the window seat, be seated in the front to save time or near the exits to have more legroom. Already booked? Add seat reservation now.
New aircraft - less emissions

Fly with one of the youngest fleets in the world. The average age of our aircraft is only 3.6 years old, which means a more comfortable flight for you and less emissions for the environment.

Flexible tickets

Because your travel plans might be flexible, so are we. With Norwegian you can make changes to your ticket up until 30 minutes before take-off.

Earn CashPoints

Sign up for Norwegian Reward, and earn CashPoints every time you fly with us.