Why go?
Because this former fishing village is Lithuania's favourite beach getaway.
Local hotspot
Away from the tourist hordes, pier and dune-backed beach, the Botanical Gardens south of town also contain an Orangery and the Amber Museum.
You probably didn't know
Following an anti-Russian uprising in 1863, Lithuanian publications in Latin script were banned and Palanga became a hub of clandestine literature and book smuggling.
Suggested reading
Experiencing Lithuania: An Unconventional Travel Guide (Columbia J Warren, 2013).
---
Things to do in Palanga
Zuvine
The first and still best fish restaurant in Palanga is Zuvine, a fairly formal place serving the catch from both the Baltic Sea and the nearby Curonian Lagoon, with a seasonally changing menu. It also does snails, an oddity in Palanga.
Muza Café
Near the main square but tucked away and thus ideal for a romantic post-beach lunch à deux, the year-round Muza Café relies as much on local custom as the tourist trade. Changing daily specials including salads, soups and pastas ensure a regularly returning clientele.
Chagino
Named for the renowned Russian architect, Nikolai Chagin, who lived in Palanga in the late 19th century, Chagino serves up Russian classics such as borsch, solyanka and blinis.
1925
Just off the main pedestrianised strip of Basanaviciausis 1925, an inexpensive but tasty spot for traditional (grated-potato pancakes) and not-so-traditional dishes (salmon-and-grapefruit salad?). In good weather you can eat in the pleasant courtyard and admire the building – constructed in 1925, of course.
Pusu paunksneje
Run by former NBA basketball star Arvydas Sabonis and his wife Ingrida, an ex-Miss Lithuania, the hotel/restaurant Pusu paunksneje brings top international standards to Palanga. A steak dish called 'In the Shade of the Pines' is a must for carnivores with deep pockets.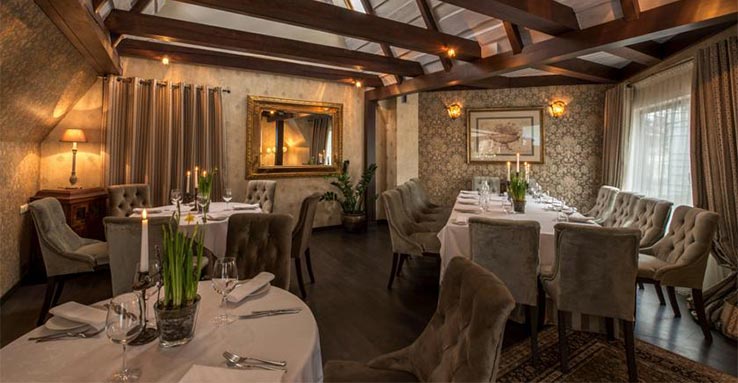 Feliksas
On the ground level of the Taurus hotel, Feliksas is a bistro with a perpetually busy streetside terrace. It serves international cuisine from carpaccio to stroganoff to burgers, and is a great place for a casual lunch.
Mojo Lounge
Based in the inland city of Kaunas during the winter, every summer the Mojo Lounge relocates to Palanga to occupy a chic terrace overlooking the Baltic to become the liveliest cocktail bar and nightspot in town. DJs from across Lithuania keep the party going.
Club Exit
Mainstream house and party tunes bring a lively crowd to long-established Club Exit, just in from the beach, where cocktails are the drink of choice.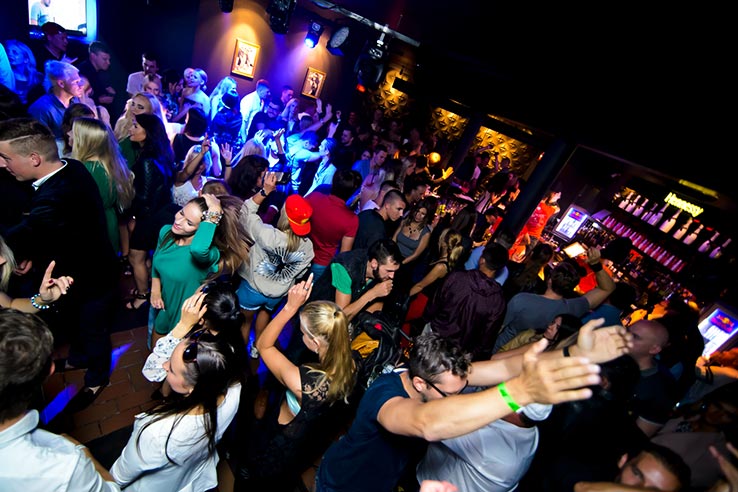 The Palanga Guild of Amber Masters
Amber has always been big business on the Baltic coast, although these days only one of what used to be many workshops survives: the Palanga Guild of Amber Masters is both a boutique and a still-working craft studio where exquisite pieces are fashioned. Find it at 21 Vytauto Street.
Palanga Market
As well as fruit and vegetables Palanga Market also incorporates a flea market for retro toys and vintage clothing.
Beach life
Families come to Palanga for one reason, and one reason only: the beach. Dune-lined, sandy and equipped with a long pier, it stretches for nearly 20km, up towards the border with Latvia. Rides and amusement arcades on the adjoining main drag of Basanaviciaus keep the kids entertained if the sun gets too hot.
The Amber Museum
Palanga's only real must-see is its Amber Museum, whose collection is just as impressive as the mansion that houses it, a neo-classical pile built by Count Tyszkiewicz in the 19th century. As for the amber, you'll find around 25,000 pieces, more than 10,000 with insects and pieces of plant trapped inside them.
The Botanical Gardens
Surrounding the Amber Museum, Edouard André's Botanical Gardens were laid out in the 1890s. André and his son René brought trees and plants, some 250 in all, from across Europe. There's also a rose garden easily accessed from the Amber Museum by an elegant staircase.
The Dog Museum
One of the town's more unusual attractions is its Dog Museum. The curators, Vytautus Kusas and his wife Vida, met at a local pedigree show and a simple gift of a ceramic canine to his future bride sealed their fate and started this collection. You'll find dogs in every form: as biscuits, clocks, flowerpots, toothbrushes, even condoms.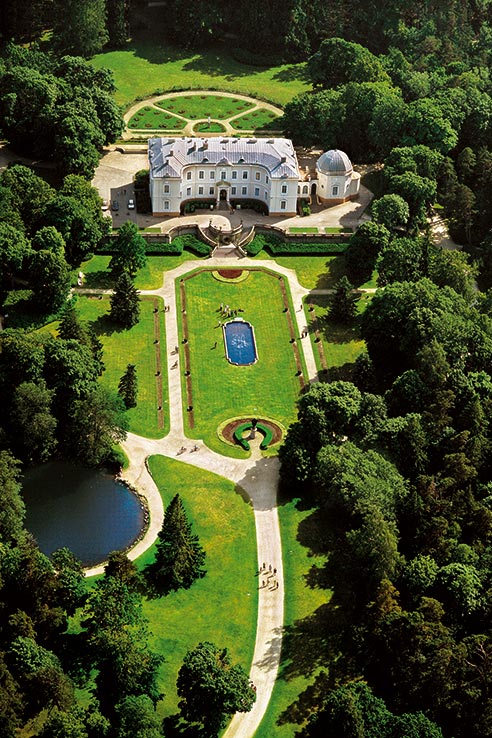 Events to look out for:
Independence Day (February)
Summer of Brass (June-Sept)
I Love Palanga (June)
Mindaugas Day (July)
Sacred Music Festival (July-Aug)
Birute Park Day (September)
Eat and drink on board

You can buy a variety of snacks, sandwiches, other light meals and beverages during your flight. Make sure you check our in-flight menu when you get on board.

New aircraft - low emissions

The average age of our aircraft is only 3.6 years old, which means less emissions and makes our fleet one of the youngest in the world.

Seat reservation

Starting from 10 Euros you can get the window seat, be seated in the front to save time or near the exits to have more legroom. Already booked? Add seat reservation now.
Video on Demand

On flights longer than 3,5 hours, you can watch movies and tv series from your smartphone, tablet and laptop for 7 Euros. Remember your headset!

Central airport

Palanga International Airport is centrally located, with quick and easy transport connections to the city centre and beyond. Less hassle, more time to enjoy yourself.

Earn CashPoints

Sign up for Norwegian Reward, and earn CashPoints every time you fly with us.