Why go?
France's fifth largest city is also its favourite seaside resort. Go for people-watching along the promenade, a flutter in the casinos, and the fading glamour of white-stuccoed hotels.
Local hotspot
Cours Saleya is the beating heart of Nice, from the morning flower market through prix-fixe lunches to cosmopolitan nightlife.
You probably didn't know
The construction of the Promenade des Anglais was originally conceived to provide employment for beggars. Or that Nice has only been part of France since 1860.
Suggested viewing
Transporter the TV series; Woody Allen's Magic in the Moonlight; and the James Bond film Never Say Never Again.
---
Things to do in Nice
La Rossettisserie
Carnivore central La Rossettisserie is the place for generous helpings of roasted meats in a convivial, family atmosphere. Get a seat at a long shared table to make new friends.
La Petite Maison
For a treat, reserve a table at La Petite Maison and dress up. Madonna and Elton John have been spotted here (though not chowing down together).
Café Marché
Vegetarians are better off at the hipster Café Marché which has veggie-friendly options such as home-made ratatouille. Lunch-times only.
Le Four à Bois and Cave de la Tour
For a picnic on the beach, buy fresh bread, quiches and "pan bagnat" (filled rolls) from a good bakery like Le Four à Bois and fill empty bottles with wine at Cave de la Tour.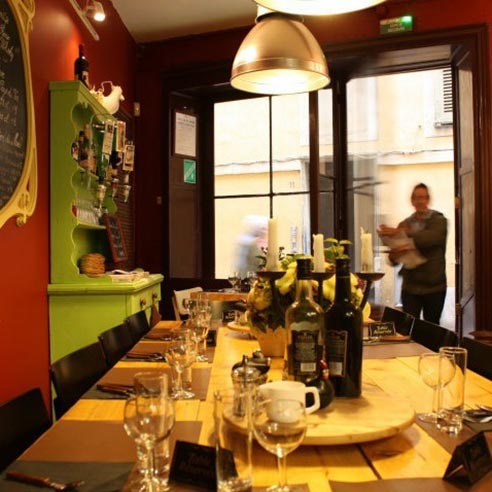 Riviera Bar Crawl
In the summer, Nice doesn't sleep. A bar-hopping tour, such as those organised by Riviera Bar Crawl, will give you a whistlestop overview.
The Shapko
Nice is known for its jazz scene. The Shapko, just off the Place Rossetti in Vieux Nice is great for live jazz, blues and funk, seven nights a week. Late jam sessions attract local talent.
Ooh Poo Pah Doo
Just down the road from the Shapko, the low-key retro bar Ooh Poo Pah Doo has a dance floor and plays jazz, blues, soul and 1960s rock. Packed out on weekends.
L'Escalier Pub
If you fancy shooting pool, L'Escalier pub in Vieux Nice is open from around 10pm until the small hours and has five pool tables. DJs, karaoke sessions and theme evenings keep things lively.
Perfumerie Molinard
Tailored shopping experiences are a bit of a trend here on the Riviera. For 69 euros, you can book an hour-long workshop at Perfumerie Molinard and leave with a personalised 50ml scent, made from their range of 90 essences. An expert explains how perfumes are made, and discusses your tastes, personality and lifestyle before blending.

Confiserie Florian
Upstairs at Confiserie Florian the multilingual staff will show you how they make confectionary from flowers, fruits and chocolate. Flavours include Bergamot, poppy, violet and rose, and you can taste before you buy. As well as sweets and chocolates, they sell candied fruits, crystallised flowers, jams, honeys, fruit teas and syrups.
Charcuterie Ghibaudo
Charcuterie Ghibaudo is a less formalised experience, but the staff will patiently explain all the sausages, patés and other charcuteries so you can select the ingredients for a fabulous picnic.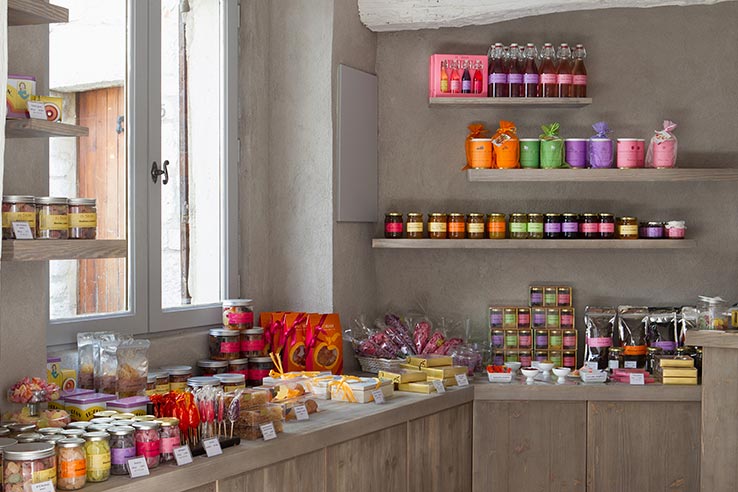 L'Open Bus
See the main sites without breaking a sweat on L'Open Bus tour. A Nice Riviera Pass gets you onto the bus as well entry into various museums.
Musée National Marc Chagall
If you only have time for one museum make it the Musée National Marc Chagall, a spectacular display of some of his most profound works. The audio guide is especially good.
Matisse Museum
On the same bus line is the small but perfectly-formed Matisse Museum in Cimiez. The display, housed in a red mansion, concentrates on how Matisse lived and worked. While you're there check out the Roman ruins next door.
La Chapelle du Rosaire
Alternatively, Matisse's simple yet stunning chapel, La Chapelle du Rosaire, is a quick trip out of town near the village of Vence. A place of quiet contemplation.
Musée Maséna
If art isn't your opiate, stroll along the prom to the Musée Maséna for a complete education in the history and evolution of Nice.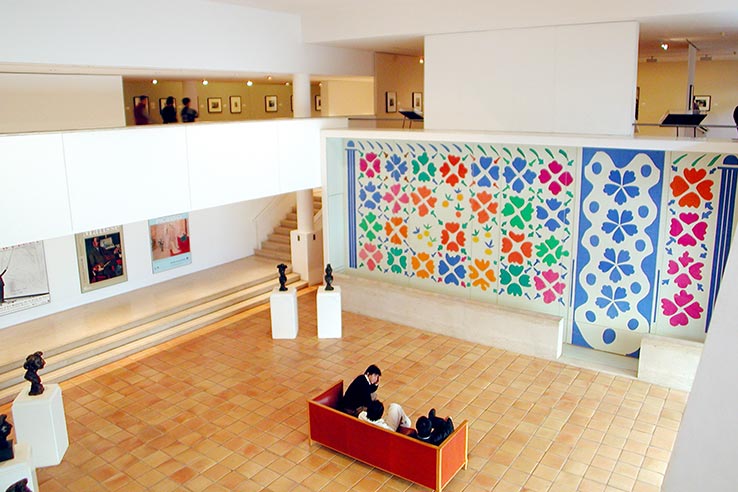 Events to look out for
New Year Concert (January)
Carnival de Nice (February)
Nice Côte d'Azur Boat Show (March)
Baie des Anges Regatta (April)
Nice en Roller, roller-blading event (June)
Nice Jazz Festival (July)
Feast of the Port (August)
Blues Festival (October)
Nice-Cannes Marathon (November)
Baie des Anges Rowing Race (December)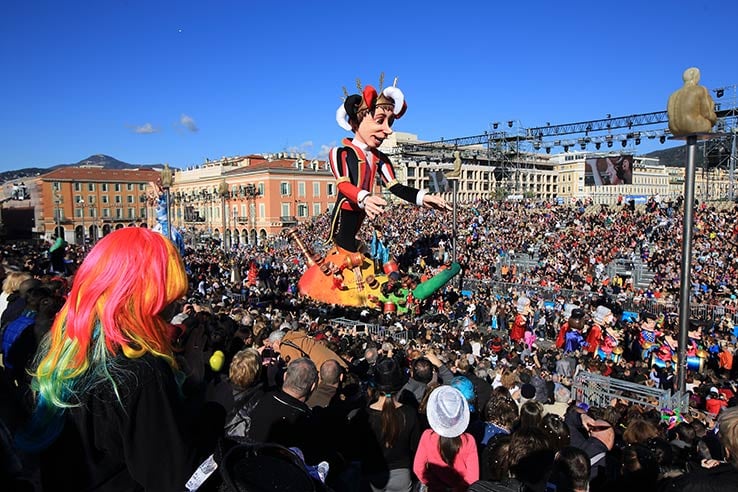 Eat and drink on board

You can buy a variety of snacks, sandwiches, other light meals and beverages during your flight. Make sure you check our in-flight menu when you get on board.

New aircraft - low emissions

The average age of our aircraft is only 3.6 years old, which means less emissions and makes our fleet one of the youngest in the world.

Seat reservation

Starting from 10 Euros you can get the window seat, be seated in the front to save time or near the exits to have more legroom. Already booked? Add seat reservation now.
Video on Demand

On flights longer than 3,5 hours, you can watch movies and tv series from your smartphone, tablet and laptop for 7 Euros. Remember your headset!

Central airport

Nice Côte d'Azur Airport is centrally located, with quick and easy transport connections to the city centre and beyond. Less hassle, more time to enjoy yourself.

Earn CashPoints

Sign up for Norwegian Reward, and earn CashPoints every time you fly with us.