Why go?
For lavish time-travelling in North Africa's ancient jewel.
Local hotspot
Every raffish celebrity since World War II has wintered here, enjoying the desert cool of Marrakesh's luxury riad life
You probably didn't know
Morocco may be only 13km from Europe but it remains another time and place. That said, a basic grasp of French will go a long way.
Suggested reading/viewing
Marrakech has inspired filmmakers from Alfred Hitchcock (The Man Who Knew Too Much) to Martin Scorsese (The Last Temptation of Christ). Nobel Prize-winner Elias Canett wrote The Voices of Marrakech over a couple of months in the city in the late 1950s. The debut album of Crosby, Stills and Nash featured a track called Marrakesh Express.
---
Things to do in Marrakech
Riad Dar Aman and Riad Essakaya
Marrakech's luxury riads are some of the most expensive design hotels in the world. But there's great, authentic cooking to be found among the more modest ones that cater for non-residents. In this group are Riad Dar Aman and Riad Essakaya. Both are located near Jemaa el Fna and have been restored by a French architect who has painstakingly returned them to the stripped-back elegance of their original design.
Darmoha
Gourmands can try Darmoha for dinner, a 15-minute walk to the north of Jemaa el Fna. Outdoor tables are arranged around an antique-tiled pool, at this riad once owned by the fashion designer Pierre Balmain.
Al Fassia Guéliz
A more traditional but no less opulent option is Al Fassia Guéliz, a short drive to the west of the old city. It offers a selection of tagines and local specialities, and a rare chance in Marrakech to order a la carte. Run by an all-women team.
Le Grand Café de la Poste
For a morning coffee, Le Grand Café de la Poste has been restored to its 1920s glory, including gilded mosaics and deep-pile velvet. Find it adjacent to Al Fassia.
Street food in the Medina
Cooked street-food in the Medina will keep haggling shoppers going strong. On every alley, baker's stalls offer tasty pastries. Croissants are excellent, for about 40 cents.
La Mamounia
For a lavish Sunday brunch in a grand French colonial setting, La Mamounia is hard to touch. Linger and you can evaluate whether it was the claret speaking when Winston Churchill declared this "simply the nicest place on Earth to spend an afternoon." Located on Avenue Prince Moulay Rachid to the west of the old city walls.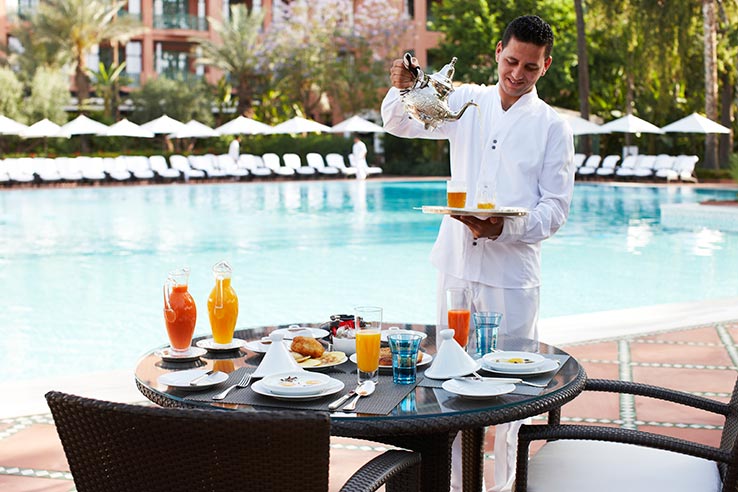 Pacha
The opening of an outpost of the Pacha super-club has bolstered Marrakech's claim to be the new Ibiza. The 1,000-capacity club sits alongside two restaurants and a pool.
Kosy Bar
Kosy Bar is a good spot for a sundowner, right on the corner of the El Badi Palace. Drinkers and diners should prepare to have their eveningwear scrutinised by the stalks nesting on the neighbouring rooftop.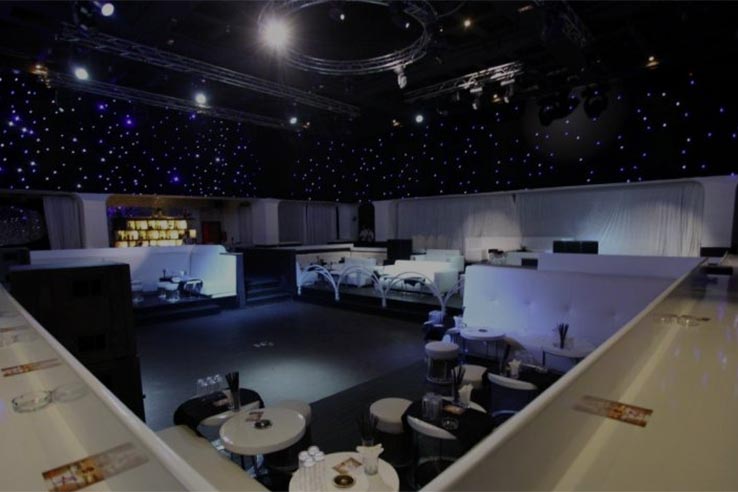 Akkal and Boutique 33
The Moorish-influenced Moroccan look – decorative tile-work and warm-toned ceramics – is popular with interior designers the world over. Ceramics enthusiasts can take a taxi to the Quartier Industrial to browse factory showrooms. Akkal, run by a Belgian designer, is a good place to stop. Another contemporary take, from benches to tea sets to slippers is offered at Boutique 33.
The Great Souk
A dense network of alleyways just north of Jemaa El Fna houses the Great Souk. It's a honeycomb of small retail booths, where tourists and locals barter earnestly with store owners. In some areas they are organised by trade, including the Haddadine (Metalworkers') Souk; the Cherratine (Leatherworkers') Souk and the spice market in Rahba Keima. For high-end antiques, La Porte d'Or at 115 Souk Semmarine, has been serving the rich and famous for decades.
Jemaa El Fna
Marrakech's traditional entertainers emerge after sunset in Jemaa El Fna. Snake charmers may be on the wane, but locals still gather for the ancient rituals of story-telling and traditional dancing. The stories are told in Berber or Arabic, but join the circle and you'll find you can just about understand the gist. Food and refreshment stalls provide light meals on one side of the square. On another edge, several covered restaurant terraces provide viewing from a distance.
The Berber Museum
By day, the Berber Museum, inside the Jardin Majorelle, contains a huge collection bequeathed by French designer Yves Saint Laurent and his partner. It includes costumes, weapons, ornaments and a collection of 12,000 pieces of jewellery. Open 8am to 6pm, May to September.
Ben Youssef Medersa
The Ben Youssef Medersa, was founded in the 14th century as a centre of teaching for Islamic scripture and law, and enlarged in the 16th century. Teaching here ended in the 1960s but visits to the hundred-or-so windowless chambers, arranged around the decorated courtyard, give a taste of scholarly life as it must have been.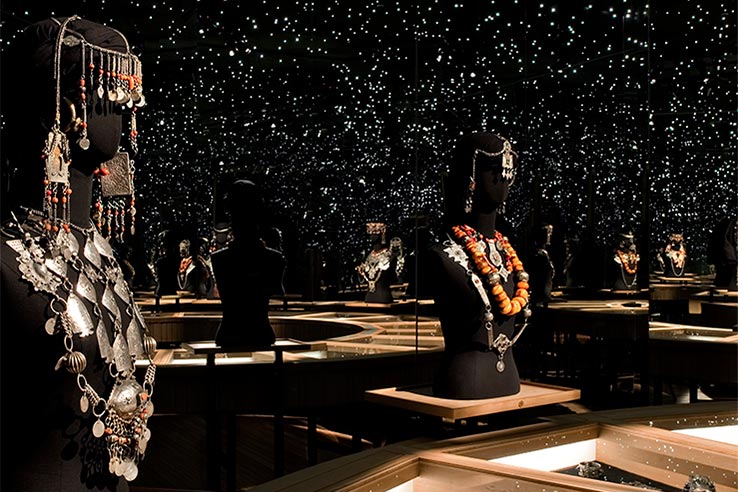 Events to look out for:
Marrakech Biennale – cultural festival every two years (March)
Marrakech Film Festival (December)
Eat and drink on board

You can buy a variety of snacks, sandwiches, other light meals and beverages during your flight. Make sure you check our in-flight menu when you get on board.

New aircraft - low emissions

The average age of our aircraft is only 3.6 years old, which means less emissions and makes our fleet one of the youngest in the world.

Seat reservation

Starting from 10 Euros you can get the window seat, be seated in the front to save time or near the exits to have more legroom. Already booked? Add seat reservation now.
Video on Demand

On flights longer than 3,5 hours, you can watch movies and tv series from your smartphone, tablet and laptop for 7 Euros. Remember your headset!

Central airport

Marrakesh Menara Airport is centrally located, with quick and easy transport connections to the city centre and beyond. Less hassle, more time to enjoy yourself.

Earn CashPoints

Sign up for Norwegian Reward, and earn CashPoints every time you fly with us.