Svalbard at a glance
Why go?
With polar bears, abandoned Russian mining towns and stark glacial landscapes, it might be the most spectacular place Norwegian flies to. It might also be the closest you ever get to the North Pole.
Local hotspot
Mary-Ann's Polarrigg, run by the indomitable Mary-Ann, might be one of the quirkiest hostels on earth, with its polar bears, wood-fired hot tub and smoking room in an old mining bus.
You probably didn't know
You can't leave the main town of Longyearbyen without a guide with a rifle, because there are more polar bears than people on the Svalbard archipelago. Also, a litre of milk costs more than a litre of vodka.
Suggested reading
Read Philip Pullman's famous His Dark Materials trilogy (1995-2000), as its armoured polar bears live in Svalbard.
Bare stats
Population: 2,642 (2012)
Annual visitor numbers: 89,000 (2014)
January mean temperature: -16,5°C
August mean temperature: 4°C
---
Things to do in Svalbard
Huset
Huset, Svalbard's best restaurant, is a remarkable place, with the 20,000 bottles in its wine cellar making it one of the biggest in Scandinavia (it has a two Wine Glass rating, the wine equivalent of two Michelin stars).
The food in the historic building isn't bad either, with seasonal five-course set menus showcasing the best of the archipelago – expect reindeer, grouse, barnacle goose and seal to pop up on the innovative menus from head chef Mikael Hard.
The historic building, which opened in 1951 as Longyearbyen's de facto town hall, also houses a movie theatre, conference rooms, café, nightclub and bar, the latter serving up 114 types of aquavit spirit with herring.
Kroa
The cosy Kroa restaurant was constructed entirely from old driftwood and is covered in hunting equipment and furs from Svalbard's traditional trapper hunters. As well as the best pizzas in town, they have more locally inspired fare, including the standout smoked minke whale with apple and raisin chutney.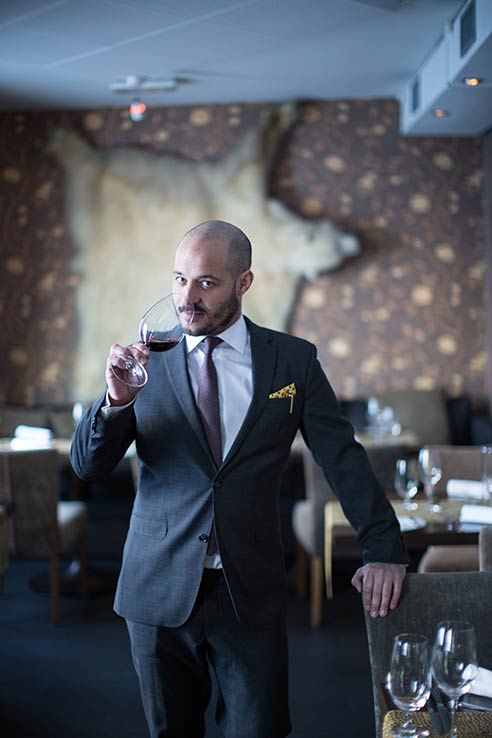 Karlsberger Pub
At first, the Karlsberger Pub looks like a classic man pub – rock 'n' roll on the stereo, black-and-white portraits of miners and a hardy but friendly local clientele. But look behind the bar and there are 300 single malt whiskies and a mass of Cognacs, which owner Steve Torgersen claims make up the biggest collection in northern Europe. Like many in Svalbard, Torgersen is a multi-tasker, also running a tour guide company, an expedition boat and the new Gruvelageret restaurant and cultural centre, set in a former warehouse for the town's mining company.
Svalbar
With a slightly younger crowd than the Karlsberger, Svalbar is a lively pitstop, with friendly staff, live sport on the TV, good burgers and other bar snacks, plus a great selection of Norwegian craft beers.
Galleri Svalbard
With a permanent collection of influential landscape artist Kåre Tveter, as well as rotating exhibitions and collections of old maps and lithographs from polar expeditions, Galleri Svalbard is base camp for Svalbard art and culture. There's also a café and possibly the best gift shop in town, selling local arts and crafts and more classic gifts (we like the ceramic mugs).
Skinnboden
It won't be to everyone's taste, but the Skinnboden is Svalbard's most unique shop, specialising in animal skin and fur – think everything from polar bear and Arctic fox rugs to sealskin anoraks and reindeer-skin boots. Outside you'll find that ubiquitous symbol of Svalbard: the stuffed polar bear.
Dog sledding
In winter, dog sledding is a special experience. While the dogs barely stop barking before they leave, once they get going, with sled attached, they're virtually silent, making drifting through the Arctic landscape an utterly magical experience. At Svalbard Husky, the 55 dogs all live in little kennels with their names on, and seem both healthy and happy. If you're lucky, in winter you might just get some Northern Lights to go with the silence.
Polar bear safari
In winter, a snowmobile ride to the east coast of Spitsbergen to see polar bears is a must. From February to May, conditions permitting, tour companies such as Svalbard Booking and Spitsbergen Travel can take you on a stunning ride through glacial valleys and past remote trapper's huts to see the polar bears that live east on the ice that hasn't been melted by the Gulf Stream.
Russian Svalbard
Russian Svalbard is fascinating, whether the active mining town of Barentsburg, home to 500 Russians and Ukrainians and run by the state-owned Arktikugol Trust, or the abandoned Pyramiden, which was deserted on a single day in 1998, leaving the Lenin statue to peer over deserted miner's quarters. In winter, both can be reached by snowmobile, with Pyramiden taking ten hours. In summer, you can reach both by boat. Tour companies: Spitsbergen Travel and Svalbard Booking.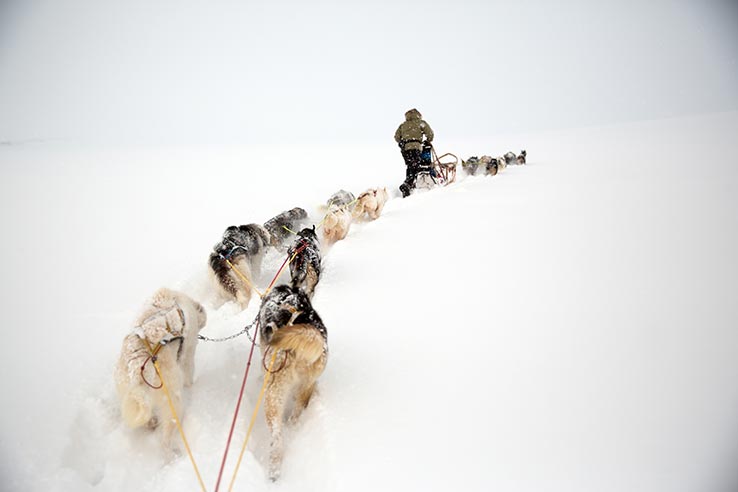 Events to look out for:
Polarjazz Festival (February)
Sun Fest Week (March)
Oktoberfest (September)
Dark Season Blues festival (October)
Art Break Svalbard (November)
Eat and drink on board

You can buy a variety of snacks, sandwiches, other light meals and beverages during your flight. Make sure you check our in-flight menu when you get on board.

New aircraft - low emissions

The average age of our aircraft is only 3.6 years old, which means less emissions and makes our fleet one of the youngest in the world.

Seat reservation

Starting from 10 Euros you can get the window seat, be seated in the front to save time or near the exits to have more legroom. Already booked? Add seat reservation now.
Video on Demand

On flights longer than 3,5 hours, you can watch movies and tv series from your smartphone, tablet and laptop for 7 Euros. Remember your headset!

Central airport

Svalbard Airport, Longyear is centrally located, with quick and easy transport connections to the city centre and beyond. Less hassle, more time to enjoy yourself.

Earn CashPoints

Sign up for Norwegian Reward, and earn CashPoints every time you fly with us.