Why go?
The wine capital of the world isn't just for oenophiles – there's also art in a submarine base, contemporary architecture, clubbing on a boat, and festivals throughout the year for everything from food and wine to surfing, cinema and jazz.
Local hotspot
Every Sunday, the Quai des Chartrons on the bank of the Garonne river transforms into an open-air food and wine market. Wander past the CAPC contemporary art museum (capc-bordeaux.fr), antique dealers on rue Notre-Dame, and exhibition venue Hangar 14, and make sure to try the famous oysters from nearby Arcachon.
You probably didn't know
Bikes are the perfect mode of transport in Bordeaux, with its lack of hills and more than 580km of cycle tracks. In 2015, the city was voted one of the world's top 10 most cycleable cities.
Suggested reading
The Essential Guide to Bordeaux Wines (Sophie Brissaud, 2015)
Bare stats
Population: 241,287 (2012)
Annual visitor numbers: 6 million (2015)
January mean temperature: 6°C
August mean temperature: 20°C
---
Things to do in Bordeaux
Miles
Casual fine-dining restaurant Miles offers a surprise tasting menu that changes fortnightly. Its influences are refreshingly international – think sole with lime, parsnip purée, coconut, cilantro, passion fruit and ginger gel.
Le Petit Commerce
Le Petit Commerce is an excellent bistro specialising in local seafood from the nearby Bay of Biscay. A plateau de fruits de mer (seafood platter) or whole fish cooked on a plancha (flat grill) paired with a glass of local Bordeaux white is the way to go.
Baillardran
Aside from wine, nothing says Bordeaux like a canelé – a small rum and vanilla-flavoured pastry with a soft custard centre and a dark caramelised crust. Pick up a box at one of Baillardran's 15 shops and four cafés.
Max Bordeaux
Wine buffs on a budget should head to Max Bordeaux, where 48 of Bordeaux's finest (and most expensive) wines are available from dispensers. A tiny 25ml glass starts at just €1 but goes up to €30 for Margaux 1994 – still a steal considering a bottle is €570.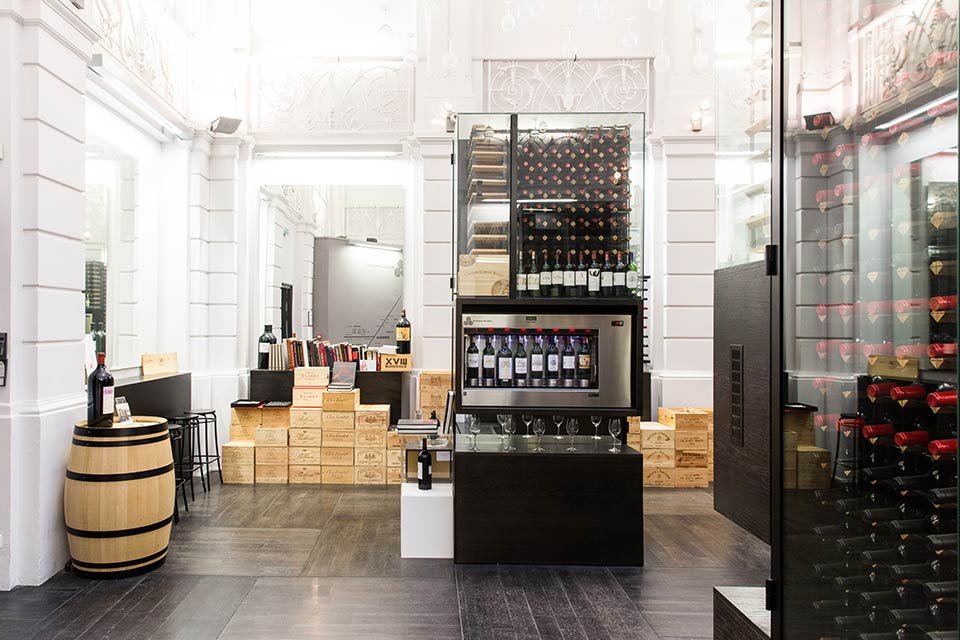 I.BOAT
Nightlife takes to the water at I.Boat, a three-level venue on an old ferry in les Bassin à Flots. There's over 250 live events throughout the year, including live music, DJs and performances.
The Houses of Parliament
This long-established English pub – known locally as HoP – is a popular watering hole for anglophile locals and thirsty tourists. It's also one of the best pubs to catch live sporting events on the big screen.
Le Caillou au Jardin Botanique
This wine and jazz bar in Jardin Botanique offers four free evening concerts every week from Wednesday to Saturday. It's also open for lunch every day, and has an outdoor terrace overlooking the gardens.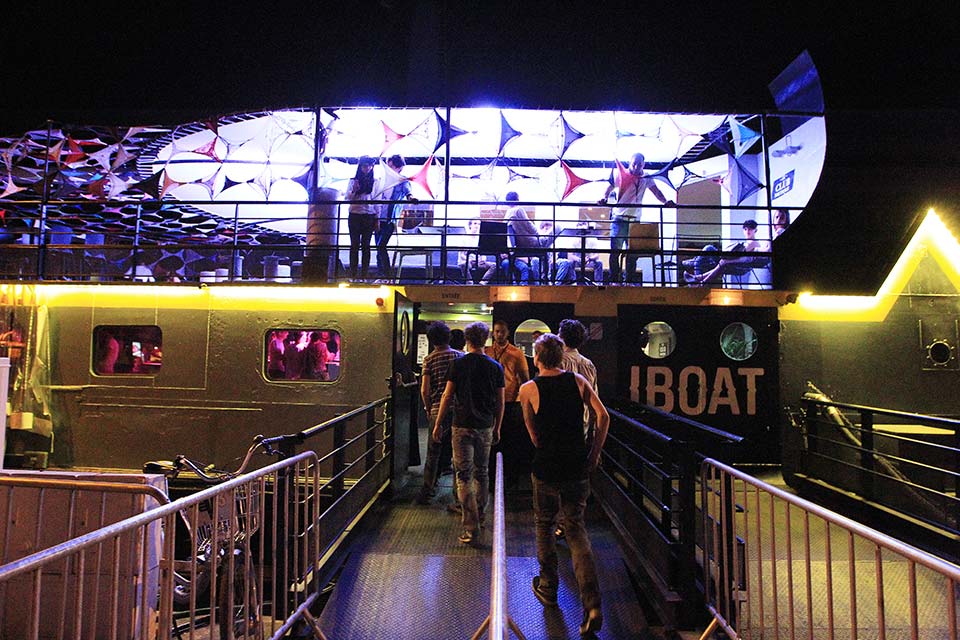 W.A.N. (We Are Nothing)
This quirky fashion and homewares store W.A.N. is serious about sustainability – almost everything is locally sourced or crafted from upcycled materials. The basement gallery is devoted to local artists.
Librairie Mollat
Founded in 1896 by Albert Mollat, Librairie Mollat is the oldest and largest independent bookstore in France – the 2,700m2 store sells 1.94 million tomes annually, and is still in the family five generations later.
Dock des Epices
Keen cooks will love this renowned spice warehouse on Rue St James that stocks over 150 spices from around the world alongside a collection of unusual oils and vinegars.
Brocante des Quinconces
Held twice yearly, in Spring and Autumn, the Quinconces flea market attracts over 200 vendors of vintage and antique bric-à-brac. Rummage through the stalls to find a one-of-a-kind treasure. As they say – one man's trash…
CAPC Museum of Modern Art
The city's impressive modern-art museum is housed in a former colonial warehouse, and has a permanent exhibition of around 1,300 works by 190 artists including Johannes van der Beek and Gillian Wearing.
Base Sous-Marine
An enormous WWII concrete submarine base provides the atmospheric location for cultural centre Base Sous-Marine. Throughout the year, the venue hosts exhibitions, concerts and theatre performances.
Darwin
See a different side of the city at Darwin Ecosystème, an eco-friendly creative hub in a series of old warehouses in the former Niel military barracks in La Bastide. Get the Batclub ferry across the Garonne and you'll find organic restaurant Le Magasin Général, the Darwin brewery, a bakery, yoga studio, skate ramps, and various event and co-working spaces.
La Cite du Vin
Bordeaux's recently opened wine museum is housed in a curvaceous building that evokes swirling wine and the famous blonde-stone buildings of the city. The permanent exhibition includes 20 interactive areas that explore aspects of wine and culminates in a tasting in the Gazebo – an eighth-floor space with panoramic views over Bordeaux.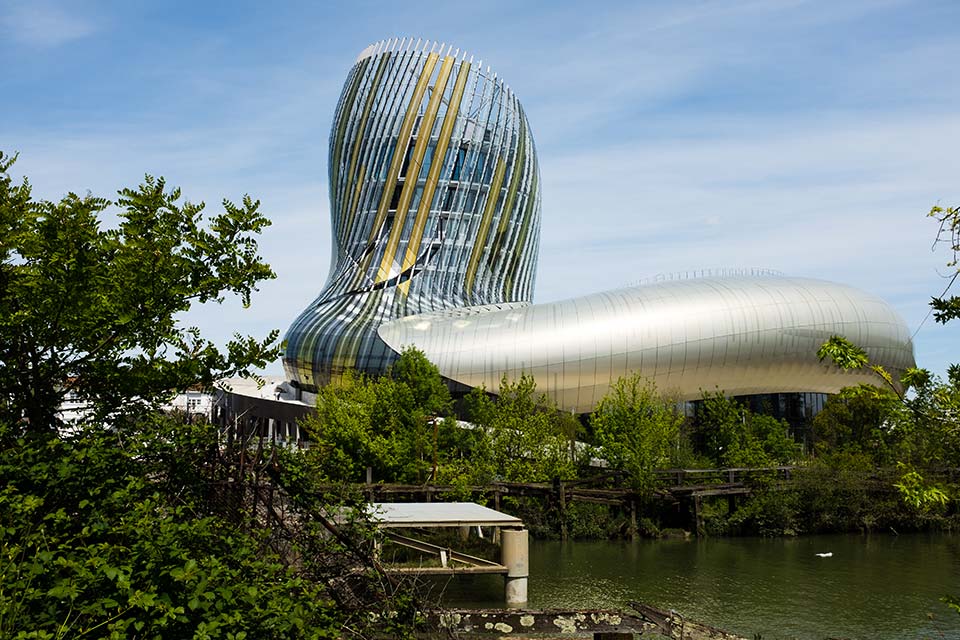 Events
Bordeaux Bordeaux Fête le Fleuve (May - every other year)
Bordeaux Fête le Vin (June)
Les Epicuriales (June)
Vagabonde surfing and art festival (June)
Cinésites in Summer (June-September)
Les Grands Crus Musicaux Bordeaux (July)
Dansons sur les Quais (July-August)
Festival Reggae Sun Ska (August)
Médoc Marathon (September)
Eat and drink on board

You can buy a variety of snacks, sandwiches, other light meals and beverages during your flight. Make sure you check our in-flight menu when you get on board.

New aircraft - low emissions

The average age of our aircraft is only 3.6 years old, which means less emissions and makes our fleet one of the youngest in the world.

Seat reservation

Starting from 10 Euros you can get the window seat, be seated in the front to save time or near the exits to have more legroom. Already booked? Add seat reservation now.
Video on Demand

On flights longer than 3,5 hours, you can watch movies and tv series from your smartphone, tablet and laptop for 7 Euros. Remember your headset!

Central airport

Bordeaux Airport is centrally located, with quick and easy transport connections to the city centre and beyond. Less hassle, more time to enjoy yourself.

Earn CashPoints

Sign up for Norwegian Reward, and earn CashPoints every time you fly with us.