Why go?
Because this is a city that 20 years ago firmly turned its back on previous troubles and has been sprinting forwards ever since. Today, Belfast is better known for its thriving foodie scene, handsome architecture and infectious, high-spirited Northern Irish hospitality.
Local hotspot
The Cathedral Quarter, named after St Anne's Cathedral, has evolved from Belfast's old warehouse district to become the epicentre of its art, music and bar revolution. Rain or shine, tourists and locals spill out of parallel drinking spots along the narrow, cobbled alleyway to form a buzzing crowd where you'll never be short of a cheery new companion.
You probably didn't know
TV series Game of Thrones employs more locals in Belfast than the Civil Service.
Suggested viewing
Low-budget film Good Vibrations (2013) tells the story of punk music legend Terri Hooley, who opened a record shop in 1970s Belfast in the midst of The Troubles and used music to bring life back to the city.
---
Things to do in Belfast
Folktown Market
Folktown Market is building up a reputation for its friendly stallholders, quality local produce and array of street food. Held in Bank Square on Thursdays, you'll often find live music there during the summer months.
OX
Since the day Alain Kerloc'h and head chef Stephen Toman opened OX in March 2013, it was the talk of not just the city, but the whole of Ireland. Specialising in "creative dining", the Michelin-starred restaurant serves tasting menus with dishes that each unravel to be ingeniously constructed mouthfuls of local flavours.
Café Conor
With so many excellent drinking options in the city, you're bound to wake up with a sore head more than once. It's why a visit to the award-winning Café Conor is recommended for an "Ulster Fry" – the Northern Irish take on the cooked breakfast. The generous plateful of sausage, bacon and egg with soda farls (griddled breads) and fried potato is just what the hangover doctor ordered.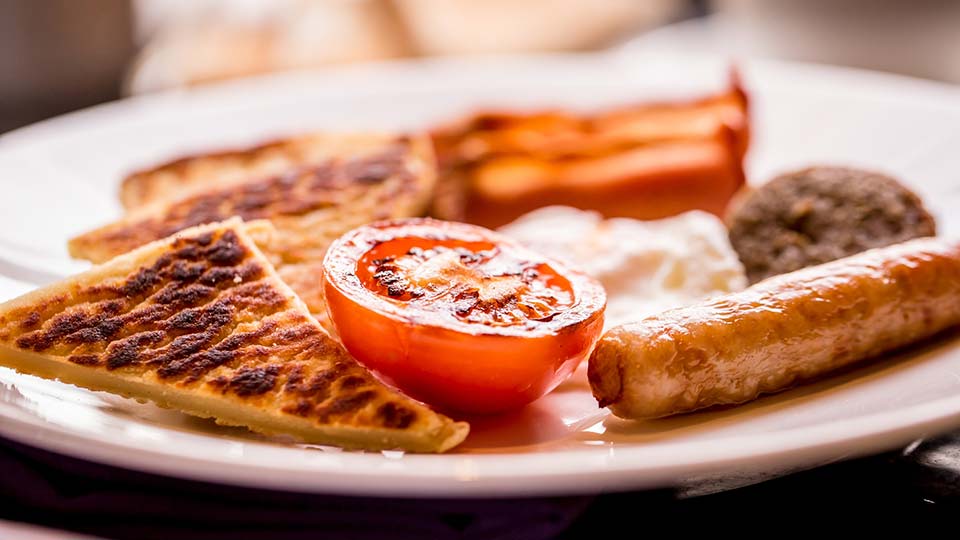 Crown Liquor Saloon
If you only visit one pub in Belfast, then you're really doing it wrong. Nevertheless, if you have to pick one, make it "The Crown" in Great Victoria Street, the city's pride and pub joy. Refurbished in 1885, the former Victorian gin palace has so many outstanding ornate features – a mosaic floor, stained glass windows, snug booths of detailed Italian woodwork – there's a printed sheet behind the bar to explain them all.
The Black Box
It'll come as no surprise to hear that Belfast has a lively music scene and easily one of the best venues is The Black Box in the Cathedral Quarter. Offering one of the most intimate, spine-tingling spaces to see local performers, the performance and arts venue also runs a busy schedule of other events – from theatre, to film to cabaret – most nights of the week.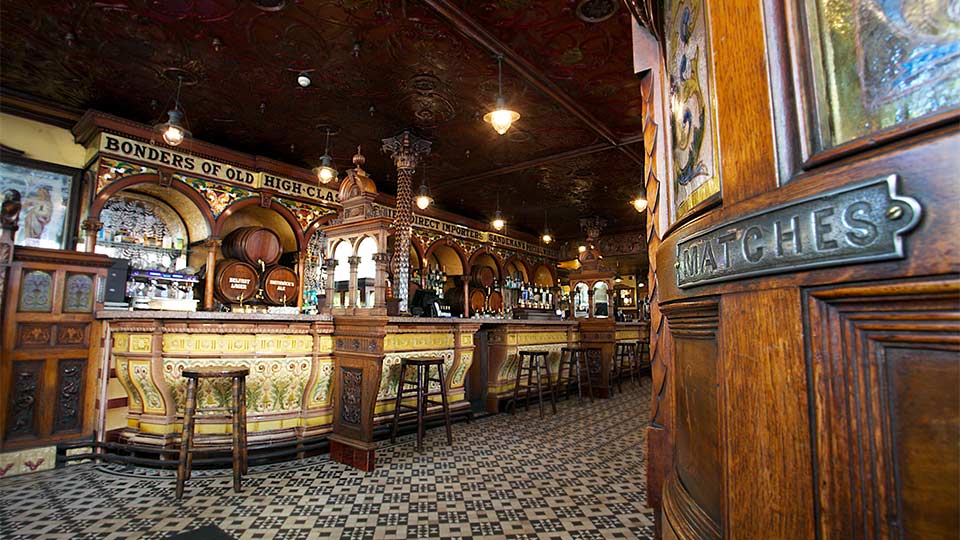 Red Ruby Rouge
What Red Ruby Rouge lacks in size, it makes up in the variety of fashion labels stocked. The quaint boutique – which has regularly been voted the best in Ireland – in the Holywood neighbourhood specialises in tracking down the most innovative emerging designers from across the globe, resulting in the most exclusive fashion range in the city.
Viva Retro
If your shopping style is more rummage than composed, then you'll love Viva Retro, a higgledy cave of vintage wonders filled with bulging clothes racks, suitcases of trinkets and the odd furniture piece.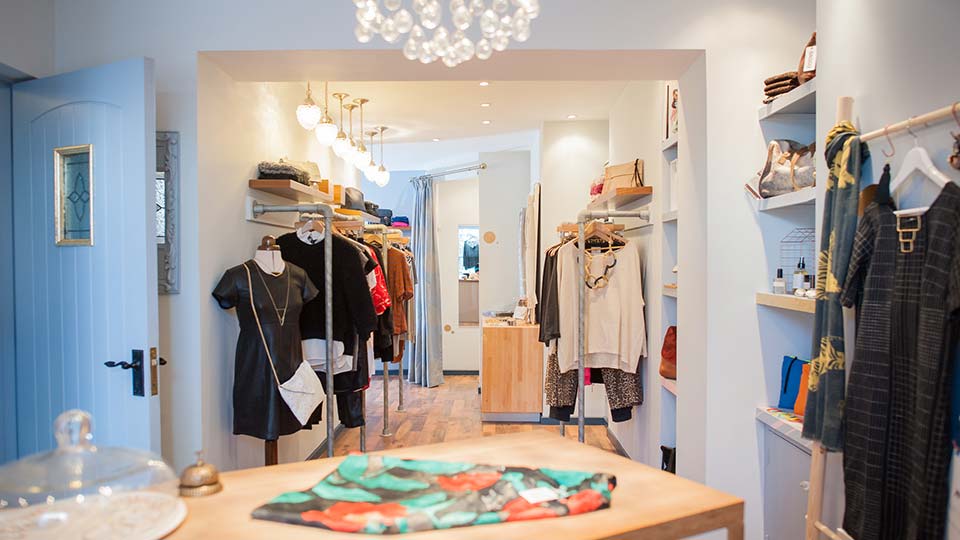 Game of Thrones tour
A trip to UNESCO World Heritage site, The Giant's Causeway – an unusual area of polygonal columns of layered basalt, resulting from a volcanic eruption 60 million years ago – is worth the effort. If you're a GOT fan, however, then it's far wiser to do it as part of these official tours, which showcase exactly why producers fell in love with Northern Ireland's dramatic countryside.
Titanic museum
The maritime museum dedicated to the RMS Titanic, built by the city's famed Harland & Wolff shipyard where the museum now stands, beat the Colosseum and Eiffel Tower to be voted Europe's leading visitor attraction at the 2016 World Travel Awards. The interactive exhibitions found inside the incredible, aluminium-covered building – designed to look like four hulls – will keep the whole family captivated as the riveting story behind the world's most famous, ill-fated ship is revealed.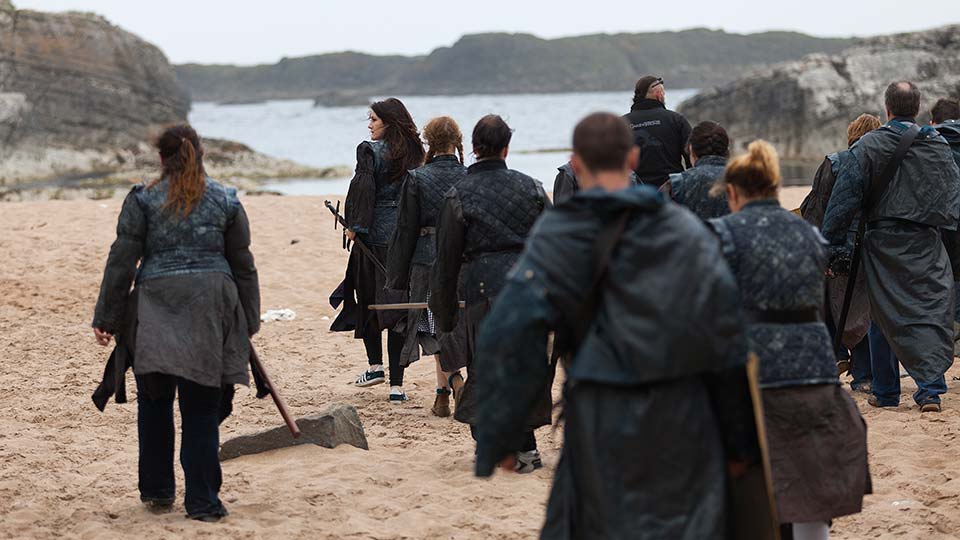 Events
St Patrick's Day (March)
Cathedral Quarter Arts Festival (April)
Festival of Fools (April-May)
Deep RiverRock City Marathon (May)
Belsonic music festival (June or August)
Belfast Pride (August)
CS Lewis Festival (November)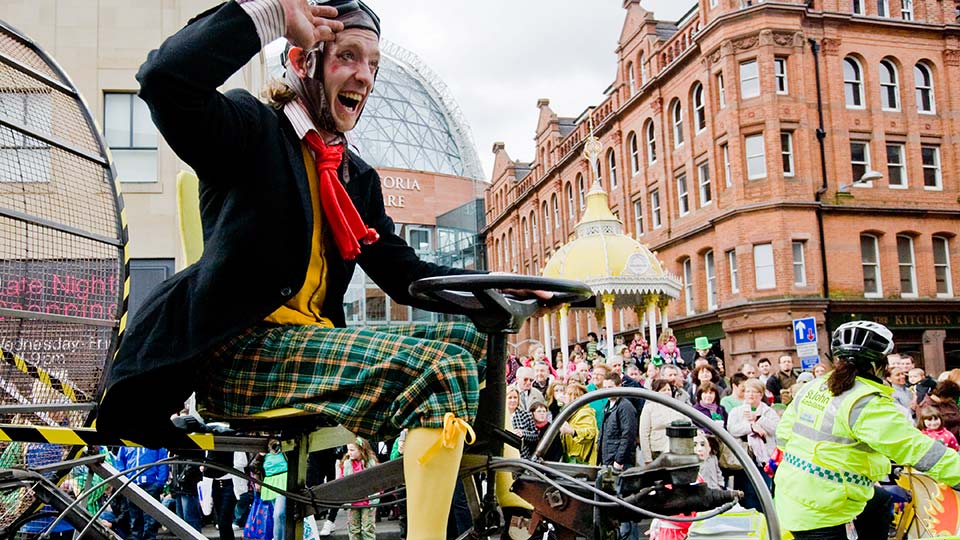 Eat and drink on board

You can buy a variety of snacks, sandwiches, other light meals and beverages during your flight. On selected international long haul flights we also serve a three-course meal. See more about food and drink on board our flights.

In-flight entertainment

Fly Norwegian, and you'll have entertainment at your fingertips. Video on Demand is available on most flights, where you'll find a huge range of movies and TV shows.

Seat reservation

Starting from 10 Euros you can get the window seat, be seated in the front to save time or near the exits to have more legroom. Already booked? Add seat reservation now.
New aircraft - less emissions

Fly with one of the youngest fleets in the world. The average age of our aircraft is only 3.6 years old, which means a more comfortable flight for you and less emissions for the environment.

Flexible tickets

Because your travel plans might be flexible, so are we. With Norwegian you can make changes to your ticket up until 30 minutes before take-off.

Earn CashPoints

Sign up for Norwegian Reward, and earn CashPoints every time you fly with us.