Fly to Amsterdam
Why visit Amsterdam?
Because the city notorious for its smokin' bars and edgy Red Light District is now a hub for hip design – without losing its free-living attitude.
Local hotspot
De Hallen, a converted 19th-century tram-shed in the up and coming Oud West district. It's now a hotel, with boutiques, cool bars and restaurants.
You probably didn't know
Amsterdam has its very own elected Night Mayor, an officer who acts as a negotiator between the city's nightlife community and the ever-watchful authorities.
Suggested reading about Amsterdam
The Light of Amsterdam: A Novel (David Park, 2012)
---
Things to do in Amsterdam
Happyhappyjoyjoy
With his new pan-Asian venture Happyhappyjoyjoy, chef Jasper Julius has created an Amsterdam ode to backpacker days. Local design agency Concrete has whipped up an interior reminiscent of Bangkok's hawker stalls, and the mussels in XO sauce are an expression of Jasper's love for Hong Kong cuisine.
Quartier Putain
Located just off the Oudekerksplein, site of the oldest church in Amsterdam, Quartier Putain is a coffee house with its own hip hop record-label. (One example of how hip the Red Light District is becoming.) As its French name implies, Quartier Putain is situated in a former brothel. Nearby is the associated Red Light Radio station, broadcasting from a neon-lit window.
Tunes Bar
Posh G&Ts laced with improbable ingredients (such as liquorice stick) have become a feature of Amsterdam's flourishing bar scene. The Tunes Bar, in the luxury Conservatorium hotel, prides itself on having started the trend. when you fly to Amsterdam, take time to explore the rest of this heritage building, lavishly remodeled by star architect Piero Lissoni a few years back. Appropriately for this moneyed neighbourhood, it was once a bank.
Tollhuistuin
Situated on the site of a former tollbooth, Tolhuistuin is a cavernous club in the blustery Noord district of Amsterdam (a short, free ferry ride from round the back of Centraal Station). Since Amsterdam is one of the most densely populated cities in Europe, all-night venues are a rarity because of noise concerns, but THT's relatively isolated location means the party rarely stops.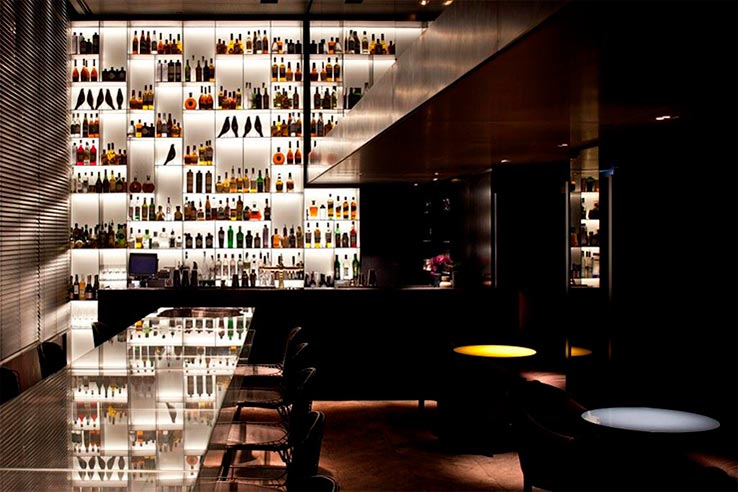 Ace&Tate
Ace&Tate is one of a host of independent, ethically-minded fashion brands started by outrageously good-looking young Amsterdammers. They manufacture robust and beautiful sunglasses and specs, most selling under the €100 mark. Their recently-opened flagship store is in the postcard-perfect Negen Straatjes ("Nine Streets") district, where vintage boutiques sit cheek-by-jowl with dinky cafes.
Moooi
Modern Dutch design is prized the world over for its quirky flair and smart simplicity. Marcel Wanders (of brand Moooi) is so famous he has been dubbed "the Lady Gaga of Dutch design." Taking home one of his life-size horse-shaped lamps may be problematic, but you can at least enjoy a coffee and a "bitterbal" (meatball snack) at his nearby hotel, the Andaz Amsterdam.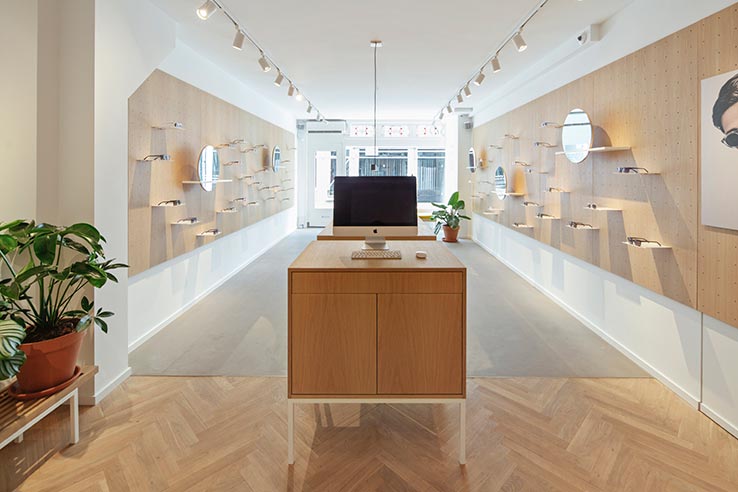 Stedelijk
A few years ago, plans for an enormous, white extension to Amsterdam's modern art museum the Stedelijk were greeted with raised eyebrows. But now, when you travel to Amsterdam it's hard to imagine the Rijksmuseum and Van Gogh Museum without their avant-garde neighbour, nicknamed "the bathtub" for obvious reasons. Innovative new director Beatrix Ruf is a champion of video art and has even given over the museum's social media accounts to artists on occasion.
Museum Ons' Lieve Heer op Solder
Museum Ons' Lieve Heer op Solder (literally, "Our Lord in the attic") is an exquisite 17th-century canal house in the middle of the Red Light District in Amsterdam, with a secret Catholic church nestled in its roof. It dates from the time when Amsterdam was a destination for religious refugees and is emblematic of the city's tradition of pragmatic tolerance.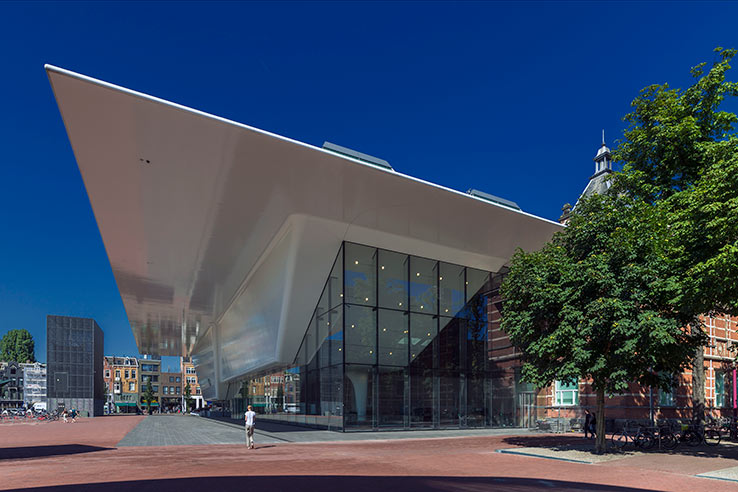 Events to look out for whe you fly to Amsterdam:
Grauzone Festival (January)
Chinese New Year (February)
CineDans (March)
Spring Snow Festival (April)
World Press Photo (May)
Holland Festival (June)
Amsterdam Gay Pride (July/August)
Unseen Photo Fair (September)
Amsterdam Dance Event (October)
International Documentary Film Festival Amsterdam (November)
Amsterdam Light Festival (December/January)
Eat and drink on board

You can buy a variety of snacks, sandwiches, other light meals and beverages during your flight. Make sure you check our in-flight menu when you get on board.

New aircraft - low emissions

The average age of our aircraft is only 3.6 years old, which means less emissions and makes our fleet one of the youngest in the world.

Seat reservation

Starting from 10 Euros you can get the window seat, be seated in the front to save time or near the exits to have more legroom. Already booked? Add seat reservation now.
Video on Demand

On flights longer than 3,5 hours, you can watch movies and tv series from your smartphone, tablet and laptop for 7 Euros. Remember your headset!

How to get from Amsterdam Shiphol Airport to the city center?

Amsterdam Airport Shiphol is centrally located, with quick and easy transport connections to the city centre and beyond. Less hassle, more time to enjoy yourself.

Earn CashPoints

Sign up for Norwegian Reward, and earn CashPoints every time you fly with us.