Why go?
Along with an atmospheric old town, a small but lively nightlife scene and a wide selection of restaurants serving fresh seafood, Faro boasts miles of unspoiled lagoons, islands and beaches.
Local hotspot
The cobbled streets of the old town are peaceful to explore by day and the best place to go for an evening meal or drink and a vibrant atmosphere at night.
You probably didn't know
Portuguese Water Dogs originate from Faro. One, called Bo, now lives in the White House with President Barack Obama and his family.
Suggested reading and viewing
Read The Portuguese: The Land and Its People (Marion Kaplan, 1991); watch The Right Juice (2014), an independent film directed by Kristjan Knigge which made some waves on the festival circuit.
---
Things to do in Faro and Algarve
Ria Formosa
It's easy to walk past the slightly uninspiring Hotel Faro building but venture inside and up to the roof and you'll find Ria Formosa Restaurant. Its fourth floor position delivers great views of both Faro old town and the water and it also has a terrace bar that is the perfect spot for sipping a cocktail and watching the sunset.
Aqui del Rei
Enjoy live Fado music and authentic Portuguese and Angolan dishes, including a very good fish stew, at this cosy, casual eatery Aqui del Rei. Make sure you get there early to bag an outside table.
Faz Gostos
Faro's most upmarket restaurant, Faz Gostos, is run by Duval Pestana, who is rapidly becoming a Portuguese celebrity chef. Be prepared to be wowed by his use of traditional ingredients in surprising new ways.
Praça at the Vale do Lobo resort
For casual, child-friendly dining, choose from the various restaurants and bars at the beachside Praça at the Vale do Lobo resort, a 15-minute drive from Faro. In the summer there's live music at night and you can choose between a range of restaurants including Chinese, Mexican, pizza and a really good steakhouse.
Bar Columbus
Bar Columbus is Faro's premiere cocktail bar and is open until 4am, attracting a hip crowd of locals and tourists. The bar, housed in a 600-year-old building, is every bit as interesting as the crowd that hangs out there. Make sure you go with the flow as people spill out into the square outside.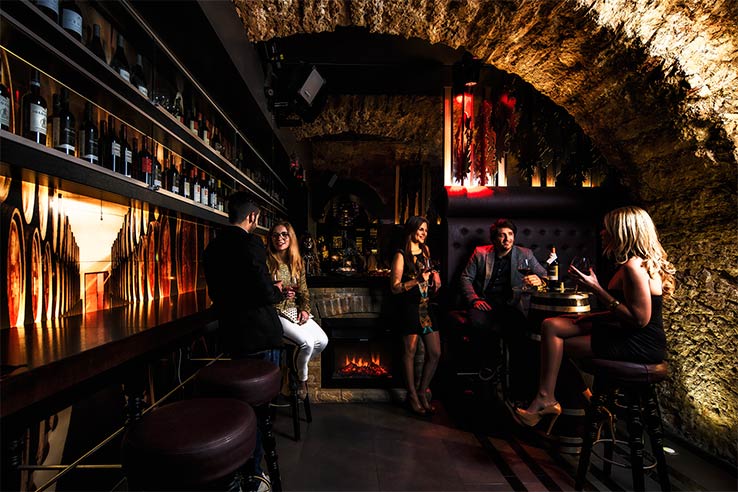 Taberna da Sé
Lively traditional taverna Taberna da Sé is located in the old town with some outside tables that are very inviting on a hot night.
O Castelo
With great views over the Ria Formosa lagoon, bar-cum-club O Castelo hosts a variety of dance nights and attracts a young party crowd.
Dux
Dux is a late starter so don't bother turning up before midnight. Things get lively after 2am with a mix of students and young tourists doing their thing on the dance floor.
Rua Conselheiro Bivar and Rua Infante Dom Henrique
Rua Conselheiro Bivar and Rua Infante Dom Henrique frame the centre of the nightlife area in the old town of Faro and are home to a wide selection of bars and clubs, particularly on Thursday's student nights.
Vila Adentro
Browse small grocery store Vila Adentro for regional specialties ranging from olive oil to almonds, jams, cakes and home-made confectionary and then have a coffee or lunch in the restaurant, which features pretty traditionally tiled walls.
Flea market
Grab a bargain every first and third Sunday of the month at Faro's flea market, which takes place from 7.30am – 2pm in the Estadio Algarve car park. It's about 8km north of Faro but served by train.
Rui Garrafeira
Rui Garrafeira is one of Faro's best wine shops and worth a stop for wines, ports and Amarguinha, a local almond-based aperitif.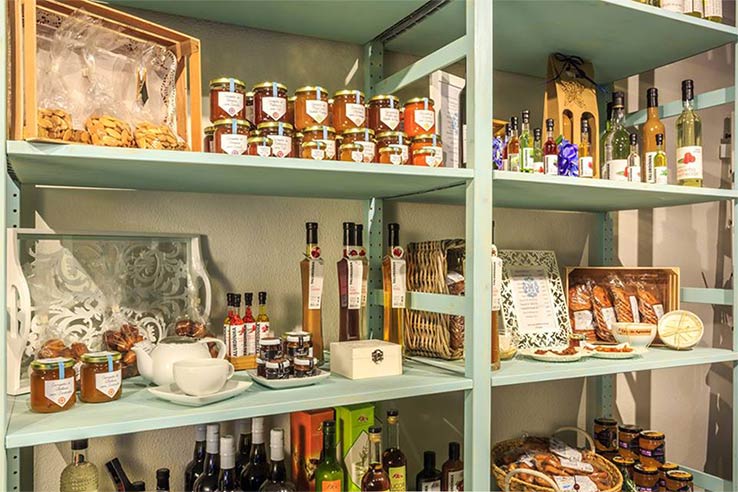 The old town of Faro
Lose yourself in the winding cobbled lanes of Faro's atmospheric old town. Set within the city's Medieval walls, it's home to bars, shops and peaceful, shady squares.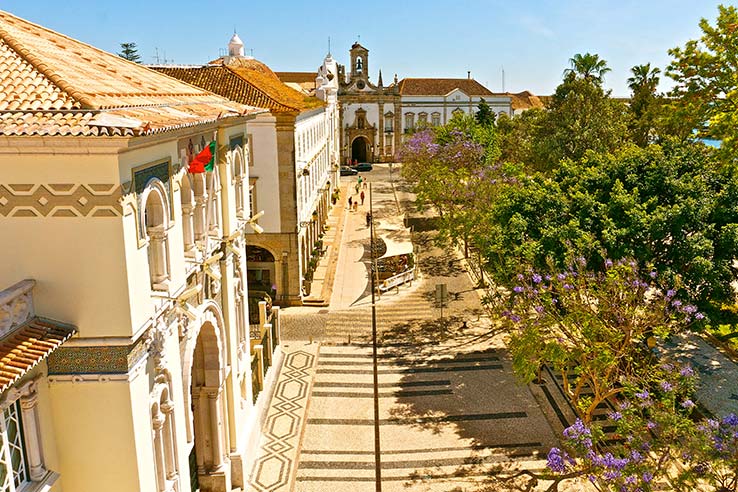 Ria Formosa National Park
Ria Formosa National Park, a vast and beautiful marine park complete with deserted islands and long sandy beaches, is a great day out. Take a boat trip or hire a kayak and explore.
The Archaeological Museum
The atmospheric Archaeological Museum is housed in a 16th century convent. English language guides are available to explain the exhibits, a highlight of which is a 3m long Roman mosaic with a portrait of Neptune at its heart.
The Milreu Ruins
In Roman times, the Milreu Ruins were a luxurious manor, and today you can still see the farm buildings, a temple and the baths complex, complete with several original rooms and well-preserved mosaics.
Events to look out for:
Liberation Day (25 April)
Festa da Ria Formosa (late July - early August)
Eat and drink on board

You can buy a variety of snacks, sandwiches, other light meals and beverages during your flight. Make sure you check our in-flight menu when you get on board.

New aircraft - low emissions

The average age of our aircraft is only 3.6 years old, which means less emissions and makes our fleet one of the youngest in the world.

Seat reservation

Starting from 10 Euros you can get the window seat, be seated in the front to save time or near the exits to have more legroom. Already booked? Add seat reservation now.
Video on Demand

On flights longer than 3,5 hours, you can watch movies and tv series from your smartphone, tablet and laptop for 7 Euros. Remember your headset!

Central airport

Algarve Faro Airport is centrally located, with quick and easy transport connections to the city centre and beyond. Less hassle, more time to enjoy yourself.

Earn CashPoints

Sign up for Norwegian Reward, and earn CashPoints every time you fly with us.